Visit Bellevue honored a half-dozen individuals, businesses, and organizations this morning with its first ever Bellevue Destination Awards, recognizing contributors to a broader tourism industry that generated a $1 billion economic impact last year even as the pandemic continued to hamstring travel.
How hard has the pandemic been on travel and tourism? The industry's economic impact on Bellevue plummeted from nearly $1.8 billion pre-pandemic in 2019 to $737 million in 2020, before rebounding somewhat last year.
"The past two years have been the hardest the travel industry has ever faced," said Brad Jones, executive director at Visit Bellevue, the city's destination management organization. "Lengthy closures, record job loss, difficulty in rehiring, uncertainty and anxiety — a life without travel and in-person connections was hard. But now, the industry is setting our eyes on the future, the future of travel, the future where family, friends, and colleagues can reconnect."
Today's event at the Meydenbauer Center was a chance to recognize those who not only persevered through the pandemic but continue to contribute to the city's appeal as a place to eat, shop, dine, stay, and be entertained. Visit Bellevue intends to make the Bellevue Destination Awards an annual event.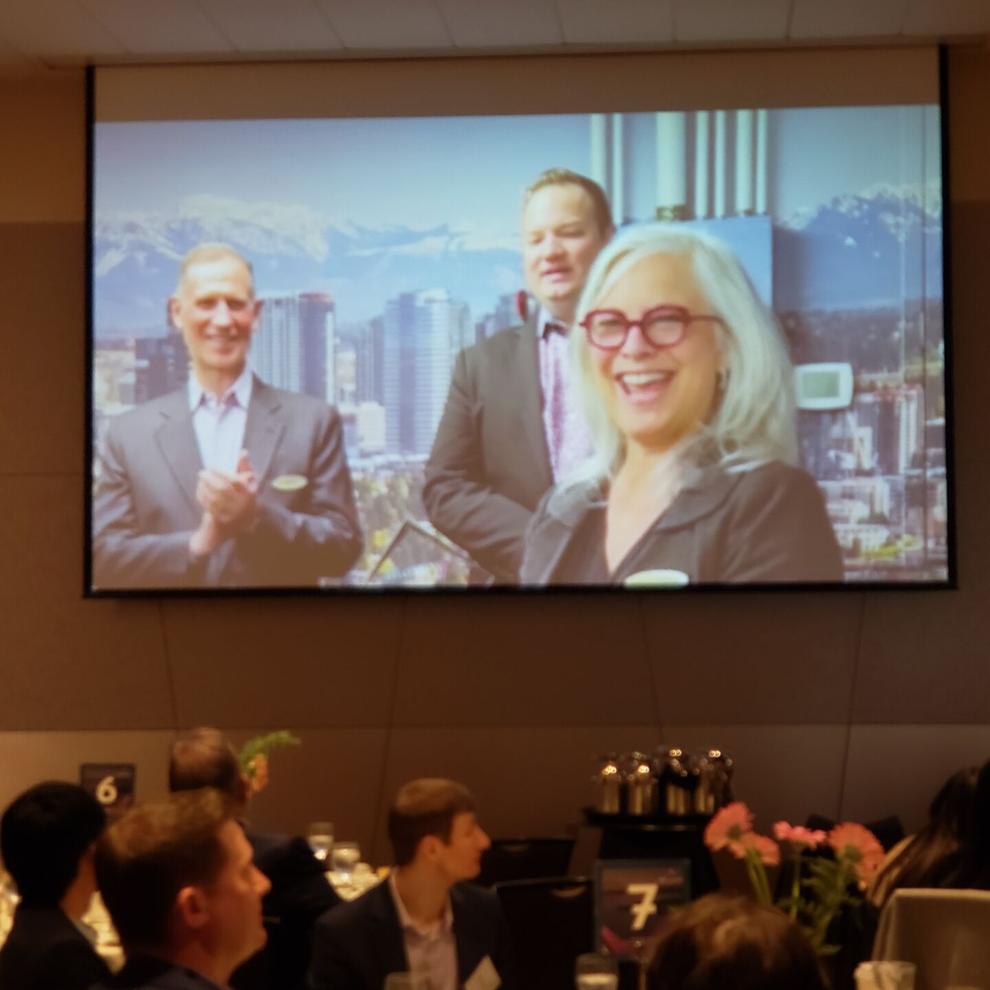 "I cannot think of a better time as we near the light at the end of the COVID tunnel to celebrate our industry's most outstanding individuals, businesses, and organizations," emcee Jen Mueller, broadcast journalist with Root Sports, declared before introducing the winners for whom nominations were sought, submitted, and selected by a panel of industry professionals and peers.
---
Winners of the 2022 Bellevue Destination Awards
- Business of the Year: Whisk, a retailer with kitchenware, bakeware, barware, and tabletop serving pieces, and a venue for cooking classes featuring chefs with diverse culinary backgrounds. It's operated by Ann and Don Perinchief.
- Rising Star Award: Jiayi Jin of Hilton Bellevue
- Outstanding Individual: Jeannie Mikkelsen of Hyatt Regency
- Event of the Year: Wintergrass music festival, a four-day, family-friendly bluegrass and acoustic music festival.
- Marketing Campaign of the Year: The Bellevue Collection, for its "Shop & Stay Getaway" promotion during the pandemic
- Convention of the Year: Washington DECA, which Mueller described as a "convention powerhouse in Bellevue bringing thousands of students to the city each year that has a combined economic impact of $3.2 million for both the state career development conference and the fall leadership conference."
---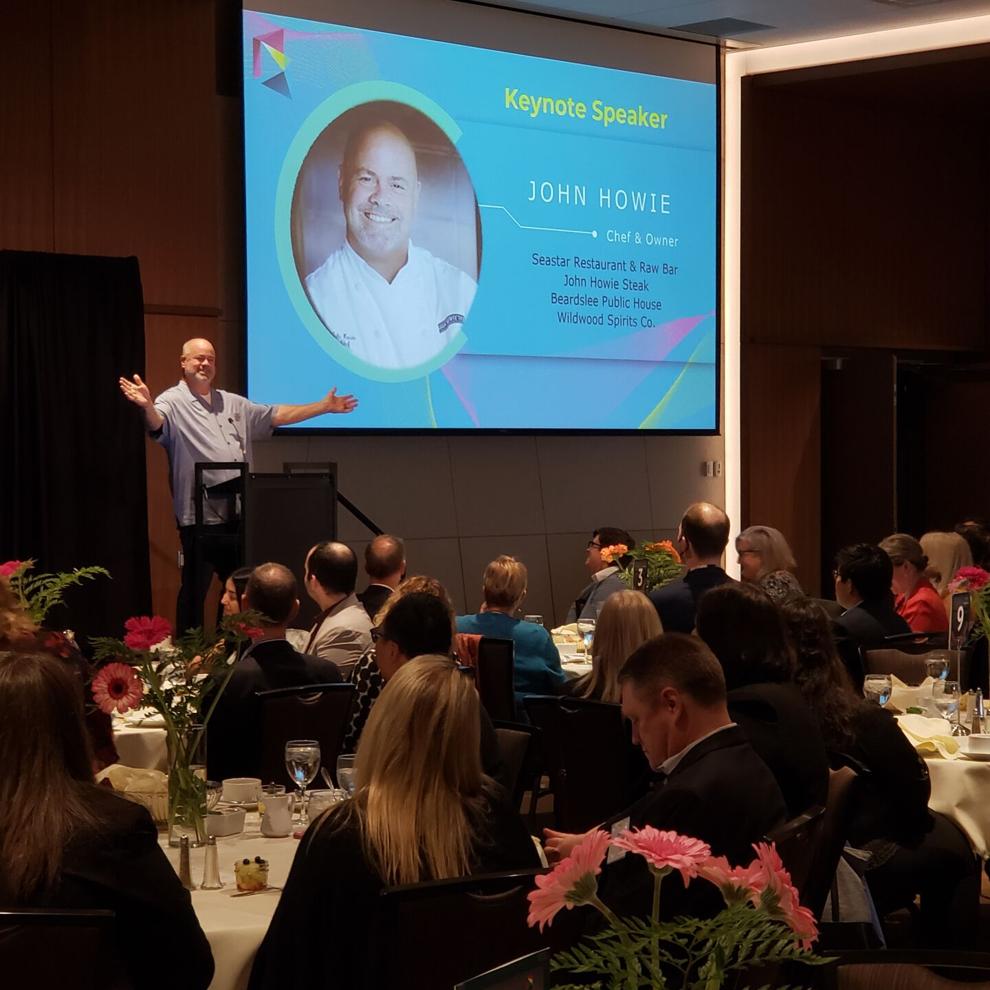 John Howie, the chef and owner of Seastar Restaurant & Raw Bar, John Howie Steak, Beardslee Public House, Wildwood Spirits Co., and Whiskey by John Howie, was the event's keynote speaker. He saluted Bellevue as he shared his restaurant journey in the city he's called home since 1967. That included weathering the dot-com crash, the Great Recession, and now the pandemic, not to mention myriad other challenges associated with starting and running businesses. He credited perseverance, grit, drive, community support, and his loyal, hardworking staff, which he described as having a "keen sense of hospitality; they are the backbone of my organization."
He noted Seastar's 20th anniversary was March 11, having opened in Bellevue six months to the day after 9/11 and amid the dot-com bust.
Howie also pointed out that he opened Sport Restaurant & Bar across from the Space Needle in Seattle in 2005 right before the SuperSonics left, a location that closed in 2018. He then opened Seattle Seastar in January 2009 (which closed in 2015) and John Howie Steak in Bellevue in September 2009, "the only idiot to open up two businesses in the middle of a horrible recession," he joked.
"My timing has not always been the best. My lovely wife and I used to joke that if you wanted to know when the economic climate was going to go south, just check with me and see if I'm opening a restaurant," Howie said to laughter and applause. "If I wasn't, you were assured that economic growth was coming and that it was going to be OK."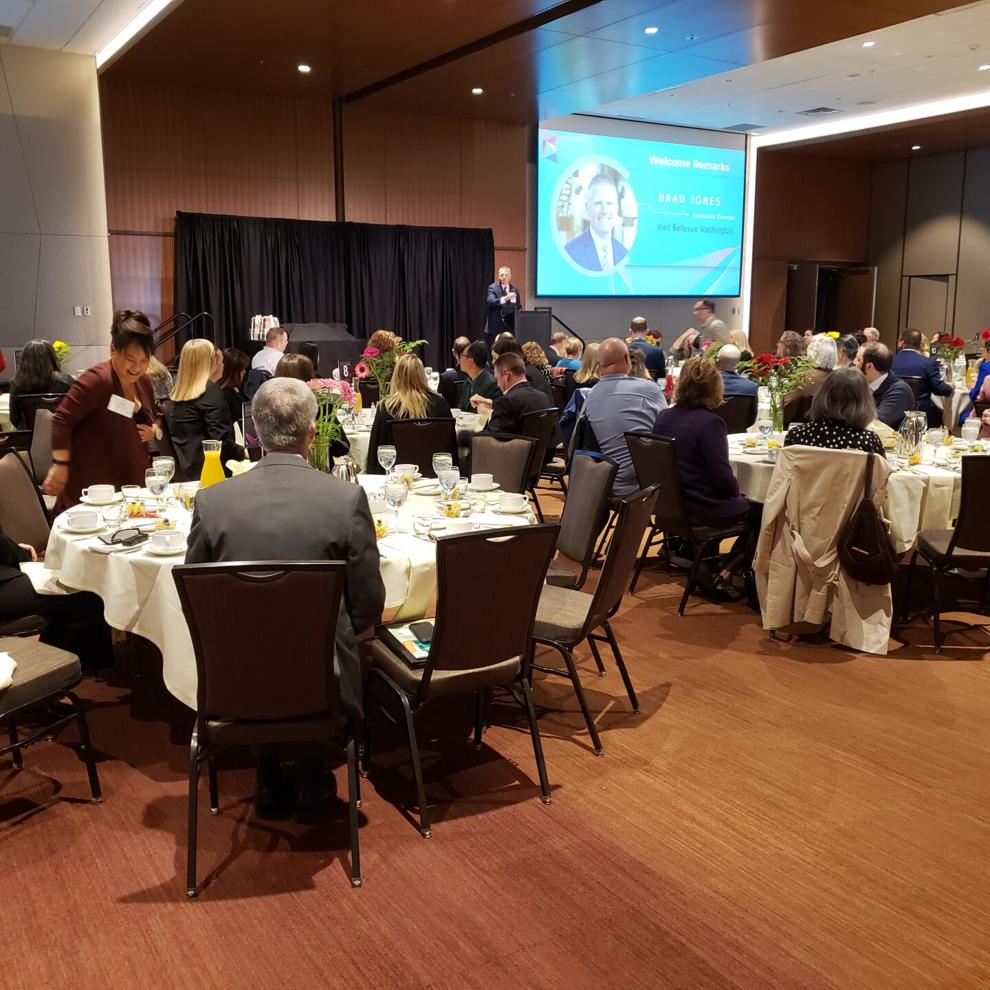 Asked by an audience member after his talk if he was planning to open more restaurants, Howie answered to more laughter and applause.
"As of right now, there is not a plan, so things are looking bright."
Concluding his presentation, Howie said, "The future is bright for Bellevue as a business and … tourist destination. It's really, really bright, and me, for one, having been here since 1967, can't believe where we are now. … I'm looking forward to where the next 20 years will take us and where the community will go from here. I'm amazed at where it's gone over the past 20 years and if we stay true to who we are, Bellevue will continue to be a great place to live and a great place to visit."
Sam Cho, a commissioner for the Port of Seattle, which operates Sea-Tac International Airport and the port, noted a strong cruise industry rebound this year, adding 2022 is expected to be a record year for the port in number of cruise boats.
"It's very clear to us that there is a tremendous amount of post-COVID demand for not just cruise, but also travel and tourism — and so my hope is that this region will reap the benefits of that," Cho said.
The cruise season, running from April through mid-October, is expected to have a roughly $900 million economic impact for the region, he said.
Bellevue Councilmember Janice Zahn, celebrating the city's continued evolution, said Bellevue is on track to become the Pacific Northwest's third-largest downtown, behind Seattle and Vancouver, B.C.
"Today, we celebrate what we already know: that Bellevue is the place you want to be. So let's solidify Bellevue as a place worthy of being on every single person's bucket list, and we will welcome them," she said. "Thank you for being an integral part of our current and future successes as a destination location known for our rich culture, vibrant arts scene, beautiful vistas, abundant activities, and welcoming spirit."