By Joanna Kresge and Nicole Martinson 
Through all the craziness and uncertainties that 2020 has thrown at us — and it has thrown a lot — there still have been bright lights. One of them has been the outpouring of generosity and lifting up those around us. In the spirit of all the kindness, we put calls out to our staff, our readers, and a local charitable-giving expert about some of the ways they give back. The result was a list of 100 charitable actions — in no particular order — that run the gamut from random acts of kindness to supporting local charities to tips for optimizing one's giving. We thought we'd share them with you.
---
1. If you or someone you know is the creative type — think photographers, painters, jewelry makers, and other craftspeople — see if they'd be willing to donate one of their works of art to a worthy cause, then host an online art gala with proceeds benefiting the charity or cause you're endeavoring to help.
2. Find an organization that aligns with your priorities, and volunteer to serve on its board.
3. Ask your team whether it would like to volunteer for a cause, and lead by example. Be the first person on the scene, bring coffee for your troops, and be engaged.
4. Establish a one-time scholarship or permanent endowment at your high school or college alma mater.
5. After volunteering with Ruby Room, an organization that empowers youth through fashion, throughout college and after graduation, I knew I wanted to continue my work with them in a larger way by leveraging my new career in the public relations field. When I approached Executive Director Ellen Young about working together, she took it a step further with an offer to join the board of directors as Ruby Room's director of communications. … I've been able to assist with its parent organization, F-Factor, as well, and grow with the organizations …" — Megan Brodsky, senior account executive at Kiterocket
6. Not sure which nonprofit your company should give to? Ask yourself what your organization values most. Then align your business with a nonprofit with a similar mission.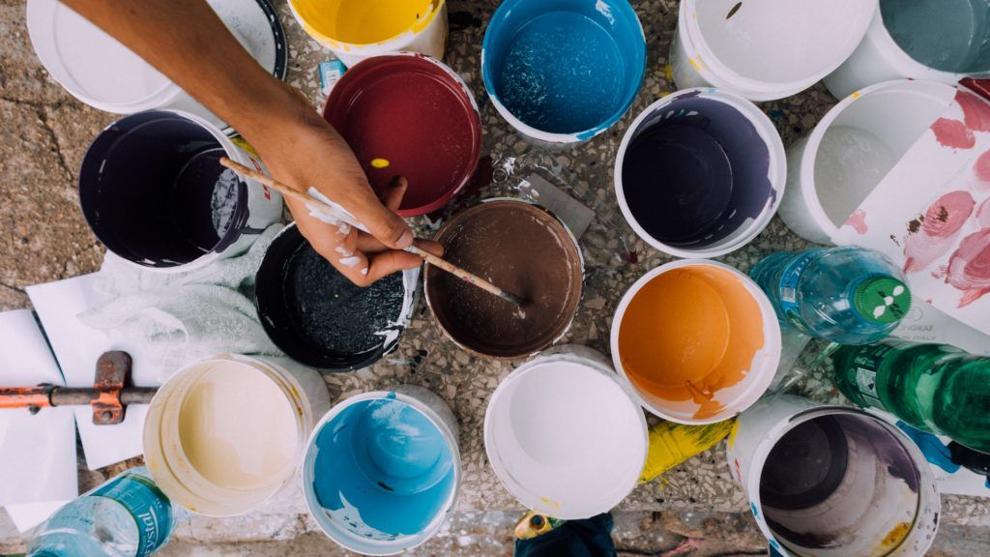 7. Adopt a family this holiday season through Bellevue LifeSpring. Though adapted to a contactless grocery and retailer gift card system during COVID-19, the program will benefit families with children in the Bellevue School District with an emphasis on families experiencing housing insecurity.
8. "Assistance dogs aren't just born; they're raised." That's the motto of Canine Companions for Independence, a therapy dog organization with a Puget Sound chapter. The nonprofit always is looking for volunteers to raise and train working dogs for individuals with disabilities.
9. Getting married? Instead of a registry, ask guests to donate to your favorite cause.
10. "When times were lean for our family, we benefited from FEAT of Washington's Ben's Fund to supply our daughter with critical autism supports; the iPad she was gifted literally gave her a voice. Now, we donate to FEAT whenever we can." — Joanna Kresge, managing editor of 425 Business
11. Animal lovers can donate funds to local organizations like Seattle Humane or PAWS to support pets looking for their fur-ever home.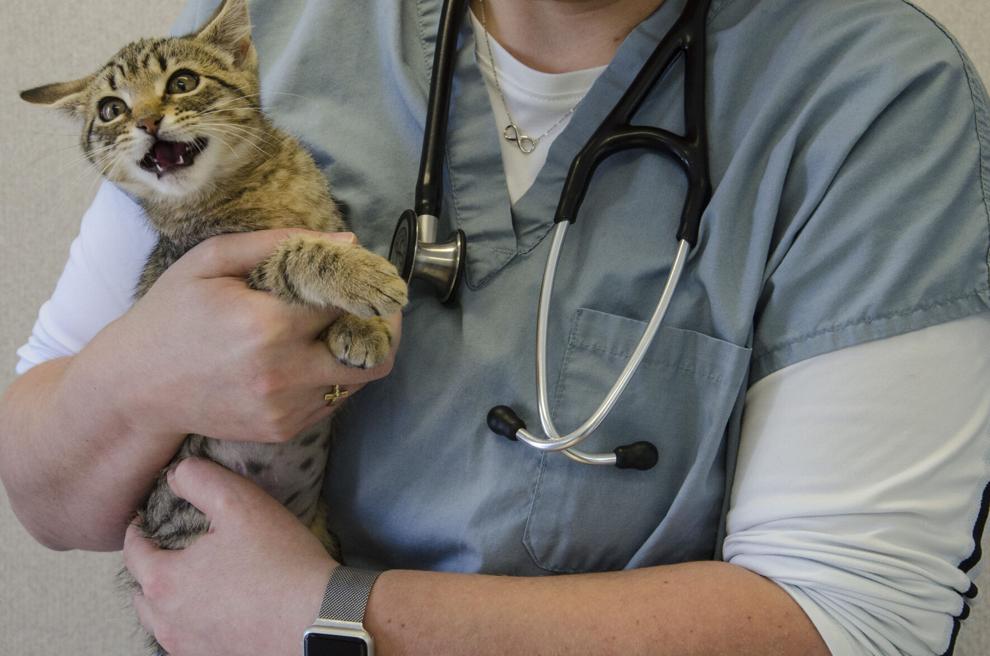 12. Crowdsource options for your company's next philanthropic endeavor, and empower your employees to have a say in how you give back.
13. Purchase a new toy at the end of November, and take it to one of the many Toys for Tots drop-off locations throughout the Eastside.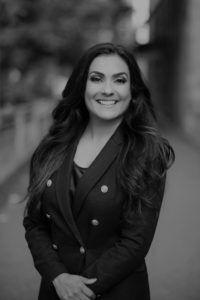 14. "Through our We Care program, we have donated 5 percent of our sales to various nonprofits locally and globally. We are committed to people, pets, and the planet." — Anisha Vinjamuri, founder and CEO of UMM Skincare
15. Shopping on Amazon? Check out from smile.amazon.com instead of the regular site, and a portion of your sale will be donated to the charity of your choice. As of September, more than $215 million had been generated through the program.
16. Institute a fundraising incentive among departments, geographically diverse locations, or individual employees in your organization; to the victor go the spoils (like extra vacation days or a prime parking spot).
17. Your garden flourished this season, and suddenly you have more produce than you can eat. Donate the excess to Redmond-based Hopelink through one of its five drop-off sites — Bellevue, Kirkland, Redmond, Shoreline, or Sno-Valley — and the organization will deliver the goods to seniors and individuals with disabilities across the region.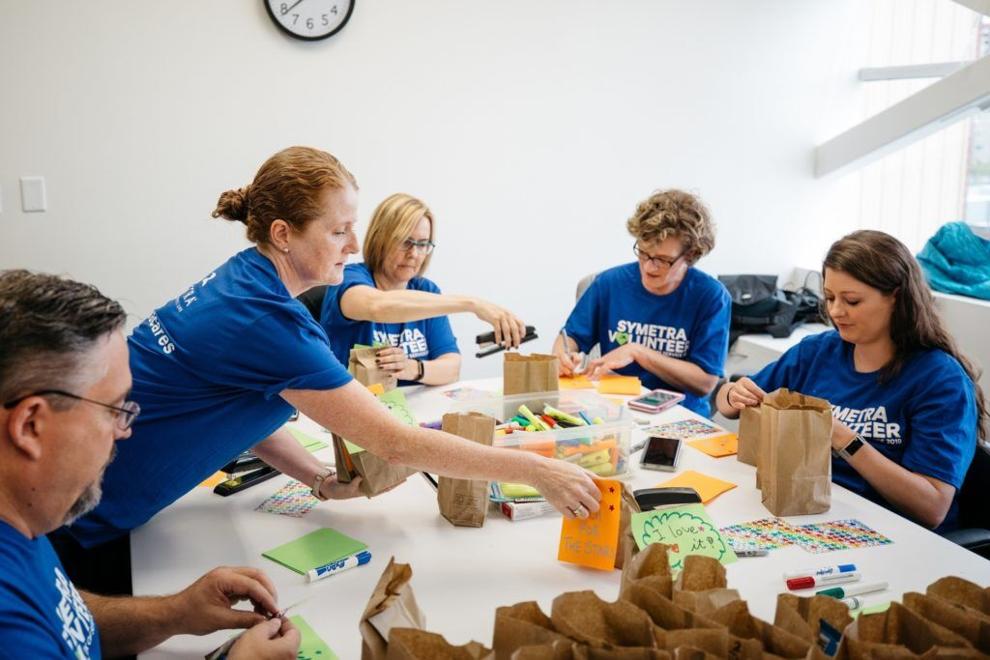 18. Youth Eastside Services, or YES, provides critical support to local youth dealing with substance abuse, violence, and emotional issues. Help the YES counselors assist these youths by purchasing items — like stuffed animals, fidget toys, coloring books, and journals — directly through the organization's Amazon Wish List.
19. Sometimes, baby showers can yield an overabundance of packaged diapers, and, let's face it, babies grow far too quickly. If you have more than you need, consider donating the excess to an organization like Eastside Baby Corner, which distributes clothing and food, as well as other child-related necessities to those in need.
20. If you're handy or have a green thumb, consider donating your talents to Jubilee REACH. The Bellevue-based organization is almost always looking for extra hands in its community center and around Bellevue to assist people in need of yard care.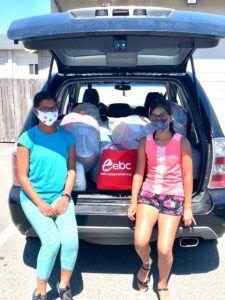 21. If your children feel as if they have enough toys (or if you do!), encourage them to ask for donations of nonperishable food items for food banks, or cat litter and dog food for animal shelters, instead of presents for their next birthday.
22. Join the ranks of Kindering's group volunteers, like the Seattle Seahawks, Boeing, Microsoft, and others who have given time as a company to assist this nonprofit, which reaches more than 4,000 children with disabilities. Get your team involved, and stuff envelopes for bulk mailing campaigns, decorate holiday cards, clean and repair toys, and more.
23. "I sign up to make recurring rather than one-time donations to organizations I care about. It's a super simple way to support groups that are making a positive difference in the long-term." — Blake Peterson, digital coordinator for 425 Business
24. Call your local fire department, hospital, or police station to see whether they need donations of new or handmade stuffed animals to comfort children during times of trauma.
25. Start a school-supply drive at your office during the summer, and drop off all you've gathered at your local elementary school at the start of the school year.
---
Colby Bircher has been the vice president and charitable planning consultant for Fidelity Charitable for the last eight years, working closely with financial advisors and direct donors to provide education surrounding planned giving. Bircher said her duties have been even more pertinent in 2020. Between March and June alone, Fidelity Charitable saw donors dole out close to $400 million directly to COVID-19 relief, and this is just a portion of the more than $5 billion in overall gifts given in 2020, Bircher told 425 Business in mid-September.
"As you can imagine, this year in light of COVID relief efforts and natural disasters — such as the wildfires that we've seen out here in the (Pacific Northwest) — people have really turned to us to look for resources and ways in which they can help support those causes. It's been a very active year in philanthropy, which has been amazing to see," Bircher said.
Like Fidelity's clients, we sought Bircher's expertise, too. Here are her Top 5 tips for charitable giving.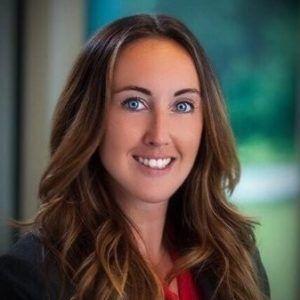 26. Donors should think about giving unrestricted support. The reason for this is, when a donor makes a gift to a charitable recipient and they make it unrestricted, it really gives the charitable organization the flexibility to allocate those funds where they need it the most, especially during a time of need, like COVID-19 relief.
27. (Donors) should really think about altering (their) giving timeline in a year — when we're having a pandemic, especially. Many of the charities are in a position where they can't necessarily wait to receive their gifts that they would normally receive around the November and December time frame. So, we see a lot of our donors actually front-load some of their charitable giving to charities during the first, second, and third quarters of the year just to stay afloat and continue to carry out the wonderful missions that they are honoring. That will stay true in 2021 as well.
28. Think about the most impactful asset one can consider using to fund their philanthropy. Most often, when people think about making donations, they take out their checkbook and do the checkbook giving. There are more efficient ways to give, including giving appreciated publicly traded stock. It's a wonderful way for someone to take an untapped asset and actually donate that directly to an end charity. And the great benefit there is not only are they getting a fair market value tax deduction, but they are avoiding any capital gains tax that they would otherwise incur by first selling the stocks themselves, and then donating the cash. I would encourage donors to really optimize the assets they have in an effort to fund their philanthropy.
29. It is so important for our donors and philanthropists to really get the word out in this current environment. People are really supporting wonderful causes. I think it is so important that we all be more vocal about those in an effort to really just educate each other. One of the really wonderful things that Fidelity Charitable does for its donors, and really for anybody via our website, is that we have a handful of tools and resources on ways in which donors can actually research different nonprofits. So, it helps them take a look at the charity's financials or even take a deeper dive to better understand the charitable organization and (its) mission.
30. As we all know, under quarantine it is more difficult for all of us to do the in-person volunteer initiatives that we may have been a part of before, but I myself looked the other day online, and there are even some virtual volunteer opportunities, a way for individuals to perhaps do a virtual reading with a child that needs assistance with that. I would love to not lose the spirit of volunteerism during the time of COVID, and I think there are some really creative ways for individuals to do some of the volunteer work that they have historically done in person.
---
31. Break out the construction paper and glitter, and make "get well soon" cards with your kids; drop them off at the Veteran's Affairs hospital to brighten the day of a sick or wounded vet.
32. "I give back by (offering) discounted services for struggling local businesses affected by COVID." — @nerd4sid via Instagram
33. The Echo Glen Children's Center in Snoqualmie always is looking for volunteers to mentor its 135 male and female residents, ages 10 to 20. Coaches are needed to support youth in social and business etiquette, money smarts, computer skills, cooking, sewing, photography, and more. The center even is looking for mentors to teach golf during the summer months.
34. Do the most good for the most cats through a fostering program like Redmond-based Seattle Persian and Himalayan Rescue to provide a safe home while a forever home is found.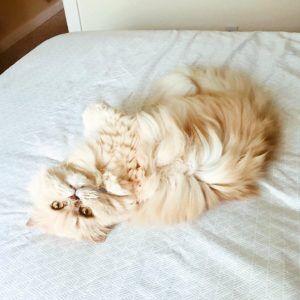 35. Support a local small business through COVID-19 by purchasing their respective gift cards through the Intentionalist's Gift Certificate Marketplace, a site set up to give local businesses without an online store a way to sell gift cards. The site also allows users to browse by a number of attributes, including Black-owned, woman-owned, LGBTQ-owned, and more.
36. Sign up for Rebuilding Together Seattle's National Rebuilding Day each spring, and help rebuild the homes of community members.
37. Shop at Bartell Drugs locations across the Eastside and beyond, and present your Bartell "B" Caring card at checkout to contribute 4 percent of your purchase to the Assistance League of the Eastside, which strives to make a positive difference in the lives of kids and adults touched by violence.
38. "We print out the 'needs list' from the Seattle Humane Society about three times a year and purchase a bunch of items from it and then go visit and drop them off — and visit with the resident dogs." — Melia Wilkinson, account executive at 425 Business
39. Schools often do not have art teachers and are in need of docents. Volunteer your time to teaching art at a local school after a routine background check.
40."One dollar from every bag of coffee we sell is donated to nonprofits addressing homelessness in Bellevue." — @cafecesura via Instagram
41. Start a Little Free Library in your neighborhood by visiting littlefreelibrary.org.
42. Take that Little Free Library a step further, and fill it with educational books for kids surrounding topics like bullying, racism, climate change, and celebrating each other's differences.
43. Give blood. Bloodworks Northwest currently is taking donations by appointment only, so visit bloodworksnw.org to schedule a time to give.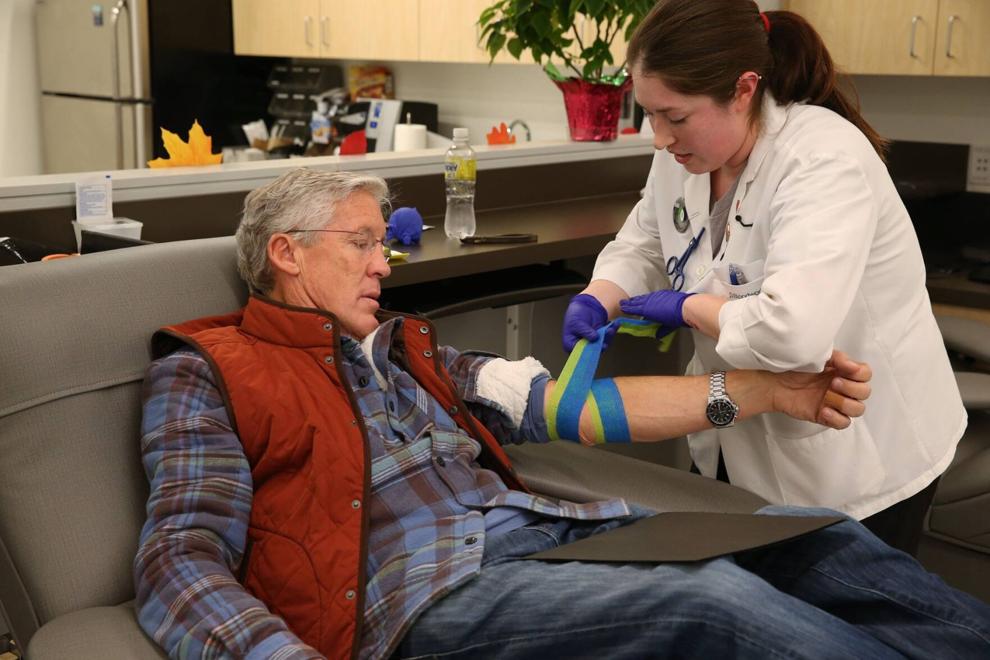 44. "I give back by mentoring young minds to push the boundaries of what they see as limits." — @angelagoraphy via Instagram
45. Sign your business up to adopt a section of road or highway. Visit wsdot.wa.gov.
46. Next time you return a Redbox disc, stick a $5 bill in the case and a short note so the next recipient can buy snacks for their movie night — just be careful not to block the scannable code on the disc.
47. Giving tip: It is often best to not use a credit card to donate because the charity has to pay a transaction fee; therefore, the organization will not receive the full intended amount. Instead, break out your checkbook.
48. "One way I like to give back is by leasing my horse, Delilah, to a nonprofit equine therapy organization. The program offers many services, including physical therapy, occupational therapy, speech therapy, and adaptive riding lessons. Delilah is a fan favorite, and I'm so happy that she can put a smile on her riders' faces every week." — Marsia Johnson, intern at 425 Business
49. Start your own nonprofit. The most common types recognized by the IRS are charitable or religious organizations, social welfare organizations, business leagues, labor and agricultural organizations, and organizations for veterans.
50. Instead of a gift exchange at the office holiday party, your company purchase all the gifts, and institute a raffle, with all proceeds going to a local nonprofit. Bonus: Let your employees vote on which charity to donate to.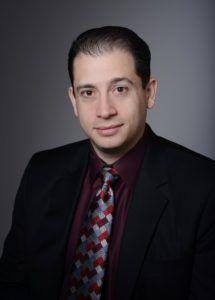 51. "Even though my company is a small business — myself and my assistant — I go above and beyond the state required time-off rules and have included paid time off for volunteer work for my employee." — Adam Droker, financial advisor at WaterRock Global Asset Management
52. Set up a matching donation program for your business, matching your employees' donations to their favorite nonprofits and showing you care about the passions of your employees, which helps foster loyalty.
53. Become a Big Brother or Big Sister through the local Puget Sound chapter.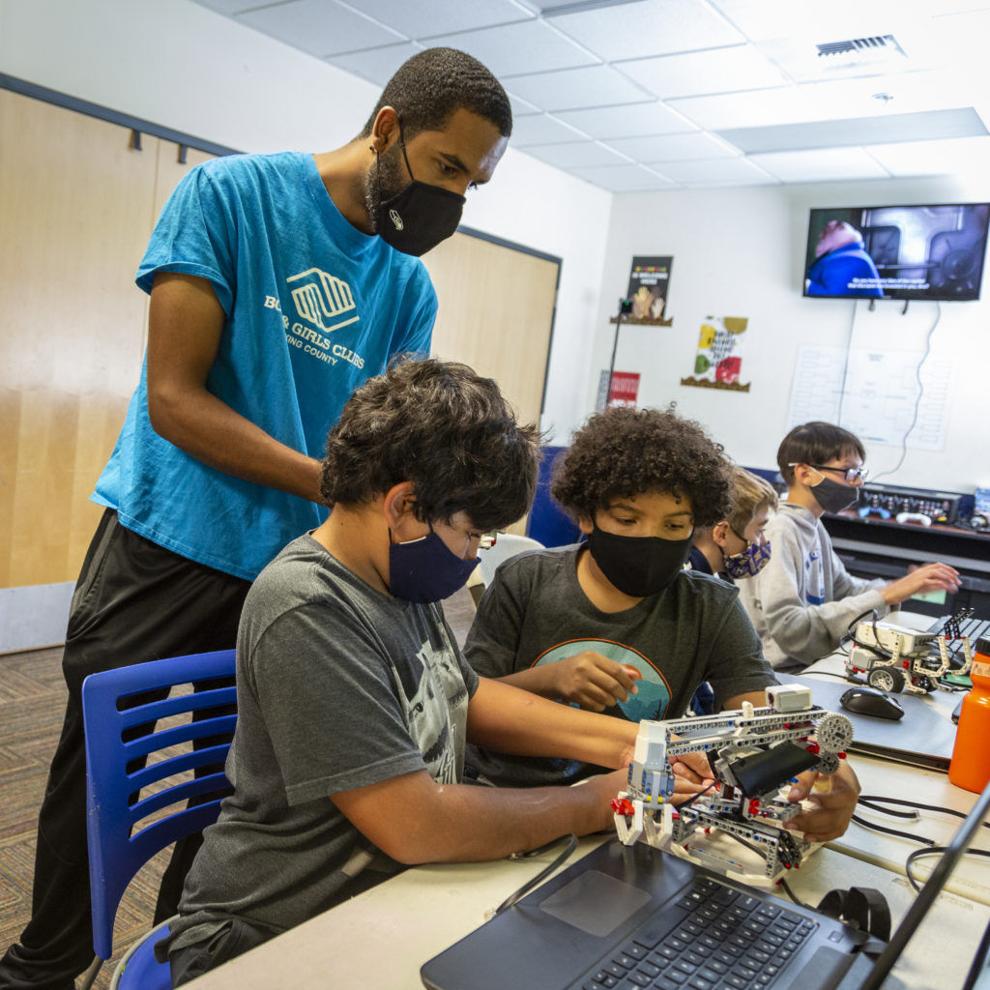 54. "One of my favorite ways to give back is to shop and volunteer at Seattle Children's Bargain Boutique. They have six locations — including Bainbridge Island, Shoreline, Redmond, Olympia, Kent, and Kennewick — and all the net proceeds go toward uncompensated care for Seattle Children's Hospital patients. I've been shopping there since I was a kid, and I used to volunteer at the Redmond location." — Madison Miller, assistant editor of 425 Business
55. Follow the teachings of Marie Kondo, and get rid of everything in your home that doesn't bring you joy. Have a yard sale, and donate your proceeds to a nonprofit, or donate your old threads directly to an organization that provides jobs, like Goodwill.
56. "I give back in many ways — utilizing our magazine platforms to tell stories about how readers can help causes that are important is one of the best things about my job. Personally, I feel passionate about feeding hungry kids. In lieu of presents for his birthday, my son collected food for his school district. Helping him organize that and watching him deliver his collection was an especially rewarding moment." — Lisa Patterson, editor in chief of 425 magazine
57. Start or contribute to a community garden.
58. Take your kids shopping for the holidays, give them a budget, and let them buy gifts for people they know who need a little extra love.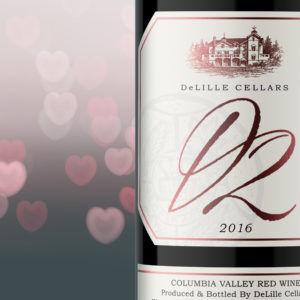 59. "Our D2 Heart label (was) designed solely for our nonprofit work. We have implemented numerous campaigns with this label; our most recent efforts include $23,000 toward COVID-relief efforts in our communities." — @delillecellars via Instagram
60. Get a lot of packages? Set a small table up on your porch with hand sanitizer and a bucket of bottled drinks and individually wrapped snacks to thank a postal worker or delivery driver.
61. For $2,500, an individual or a company can sponsor a student through the Gashora Girls Academy in Rwanda via the Medinabased Rwanda Girls Initiative. So far, the program has helped the STEM boarding school graduate 621 girls, 95 percent of whom went on to study at universities around the world.
62. If you identify with Parks and Recreation's super-athletic city manager Chris Traeger, you might find using your athletic prowess to be your greatest fundraising asset when such gatherings are allowed again. "Biking for charity is literally one of my interests on Facebook," Traeger energetically revealed in one episode of the NBC comedy. Local examples of such fundraisers include Fred Hutch's Obliteride for cancer research and Cycle the WAVE for domestic violence programs.
63. If cycling isn't your thing, there are endless possibilities to run for charity. Support causes like All in for Autism, March of Dimes, St. Jude Children's Research Hospital, and more.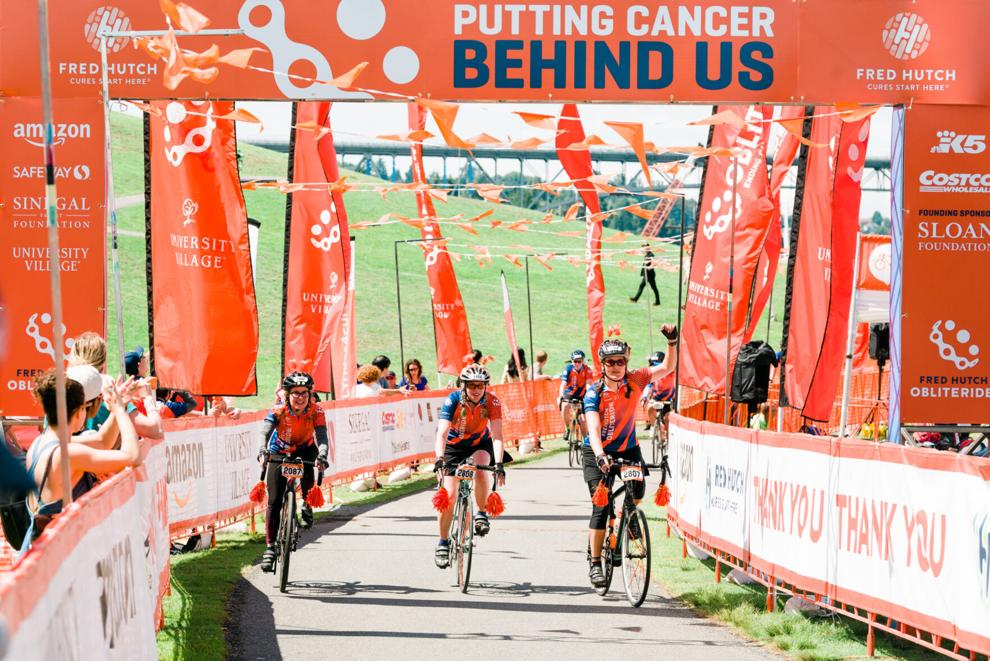 64. Instead of throwing away an old backpack or purse, fill it with personal hygiene items, socks, water, snacks, and other small items to gift to individuals you encounter who are experiencing housing insecurity.
65. "Several years ago, I met and 'adopted' a homeless man that sells the newspaper Real Change out in front of a Seattle Starbucks. After learning he'd not been to the dentist in almost 15 years and was having severe pain in his mouth, I asked him if I was able to pay for a visit to the dentist, would he agree to go? He said he would, but he was scared. A nearby customer, whom I had never met, heard of my desire to help this man fix his teeth. Together, we raised enough money to get his teeth cleaned, put in a few fillings, and a few other things. A local dentist who learned about what we were trying to do agreed to do the work at cost. That other customer and I talked to the man throughout all the procedures, reassuring him that everything would be OK. A few weeks later, we were able to take our friend out for pizza, which he was able to enjoy because he was no longer in pain." — Scott Paine, senior account manager at 425 Business
66. Donate gently used books to your local library.
67. Leave your company's mark on KidsQuest Children's Museum by sponsoring personalized bricks ($500-$1,000), stair risers ($2,500), or benches ($15,000) and thereby help the hands-on interactive museum perform $4 million worth of site alterations to better accommodate children of all abilities.
68. Preload gift cards to places like Starbucks or Mercurys Coffee Co., and keep them in your wallet. If you see someone having a bad day, hand them a card — no questions asked.
69. When shopping for holiday gifts, try to purchase items from local stores that have philanthropy built into their business model so a portion of what you spend gets funneled back into the community.
70. When it is deemed safe to do so, consider volunteering at a local hospital — like Providence Health & Services in Renton — to converse with patients or cuddle with babies in the NICU. Check with specific hospitals to see whether you meet the necessary qualifications.
71. Know a family displaced by wildfires or laid off due to COVID-19? Organize a food drive in your community.
72. Purchase a delectable homemade cheesecake from the Praxis Kitchen Project. The organizer will deliver cheesecake to your door, and all profits will go toward helping individuals experiencing food insecurity.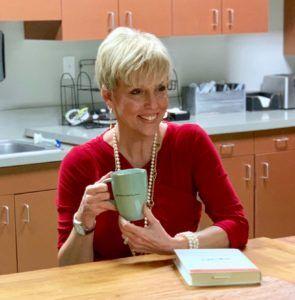 73. "Giving back in small ways pays big personal dividends. Holding the hand of a lonely soul, helping a grief-stricken friend, donating to a food bank, or giving a stranger a compliment all showed me I could do something … It starts with a simple action: show up. — Jeanne Corvese Hussin, vice president, director of marketing, Evergreen Home Loans and author and writer at kindconversations.com
74. The United Way of King County and World Relief Seattle are asking for donations of coloring and craft supplies for kiddos to keep busy while stuck inside during COVID-19 isolation. Contact Liz Nelson at lnelson@wr.org for more information.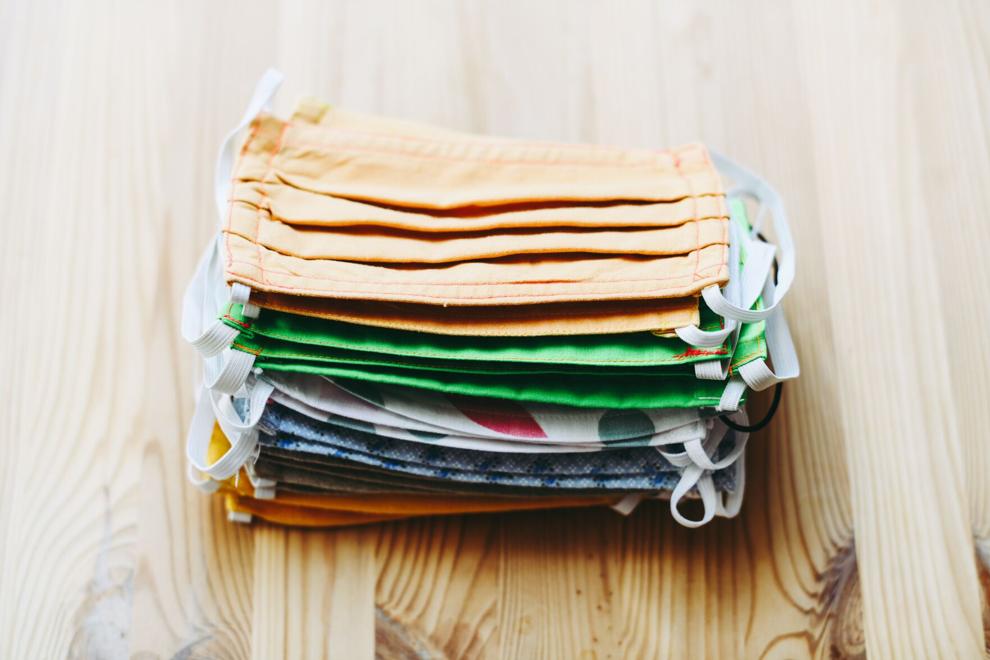 75. If you've got a pooch with a really sweet countenance, consider volunteering your four-legged best friend to be part of the Reading with Rover DREAM Team. They'll have to pass a class and an evaluation, but if they make it through, they'll be reading with youth and seniors across the Puget Sound region
76. If your child is big into giving back, participation in programs with giving built in — like the Boy Scouts of America and 4-H — will help support their philanthropic urges.
77. The Special Olympics program can't exist without volunteers. Now through Nov. 22, the local chapter is soliciting volunteers for its virtual fall 2020 games. Visit specialolympicswashington.org to sign up.
78. "It was such an honor to team up with Fine Dine Front Lines (recently) to deliver 100 meals to our friends at Providence Hospital in Everett. This amazing organization supports both local food businesses while feeding hospital workers and other frontline heroes, free of charge." — Cody Castiglia, chef and owner at Della Terra Catering.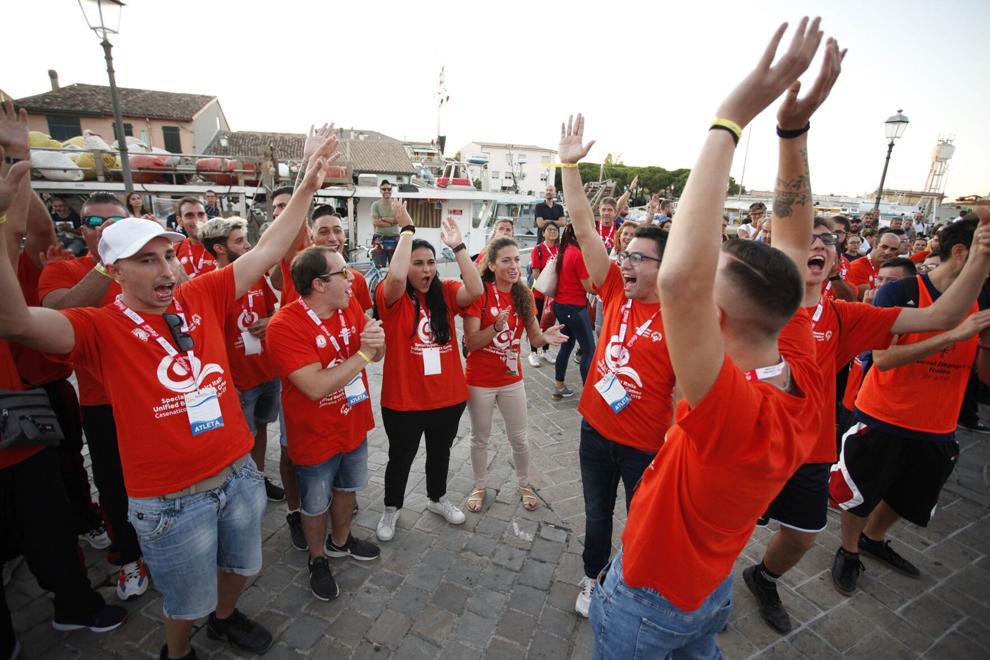 79. Check out the book Purpose Mindset: How Microsoft Inspires Employees and Alumni to Change the World by Akhtar Badshah, which chronicles Microsoft's corporate-giving ethos and is jam-packed with numerous stories from the Redmond-based company's alumni pool. The book is available for preorder and will be available on bookstore shelves starting Nov. 10.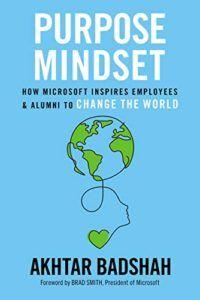 80. Participate in passive giving by shopping at Eastside Fred Meyer stores with your rewards card and selecting your favorite nonprofit — like Washington Women in Need, which lifts up women by facilitating educational and career opportunities — as the beneficiary of its community rewards program.
81. For a quarantine-friendly way to encourage voting during key elections, check out Vote Forward, a nonprofit with a mission of increasing participation among "traditionally underrepresented groups in the electorate." You can "adopt" addresses of voters unlikely to vote and then write them a personal letter to encourage them to vote, regardless of their party affiliation. votefwd.org
82. "Our salon is donating 5 percent of sales from our best-selling products, the Bond set, to (the) NAACP for the remainder of 2020." — 7 Salon via Instagram
83. Send a care package to a U.S. troop overseas. There are myriad nonprofits that are capable of mailing packages to troops overseas; check out the Department of Defense's recommendations on which ones are trustworthy. dod.gov
84. Check on your neighbor, distant family member, or long-lost friend and see how they're doing, especially during these tumultuous times. Sometimes a check-in at the right time can really make the difference in someone's life.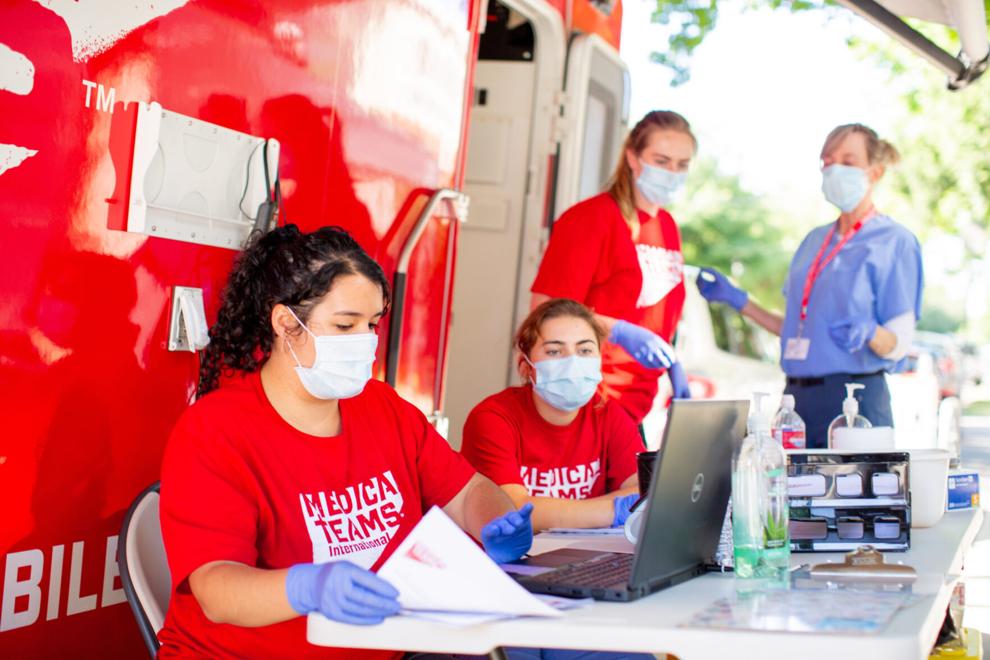 85. Professionals in dental care can lend their services to the Medical Teams International Mobile Dental Program to provide free dental care to low-income individuals with urgent needs.
86. Offer employees paid volunteer time off or VTO, and encourage them to get out in the community and lend a hand in support of something for which they feel passionately. These can be given in increments of hours or days per year, are often paid, and do not count against regular paid time off.
87. Raising a tiny entrepreneur? It doesn't matter if it's a lemonade stand or a thriving Etsy shop; support their business endeavors and help them imbue their company with a philanthropic ethos from the beginning.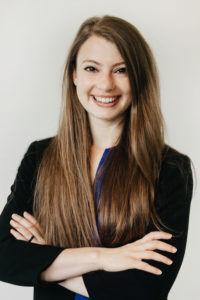 88. "We'll be donating to the animal shelter of choice by the winner of our Cutest Canine contest, and we will do the same when we launch the Feline Fall Fun/Cute Critters contest at the end of September; we created an informational video to support the amazing Stairing is Caring fundraising efforts; and we donate food to the EvergreenHealth emergency room staff." — Ruthie Senanayake, social media manager at Blueprint Technologies
89. Don't just make a corporate charitable contribution around the holidays to check a box; give your business a philanthropic mindset year-round by giving quarterly.
90. Help support the next generation of entrepreneurial women by volunteering to help the Girl Scouts of Western Washington with its annual cookie sale. Set up booths, manage inventory, track funds, and mentor tomorrow's leaders.
91. Avid readers might enjoy volunteering to shelve books when King County Library System branches reopen. We challenge you not to check out more books than you shelve — it's harder than you'd think.
92. Recently upgrade your business with new computers? Instead of tossing the old ones, see whether a community center in a low-income area could make use of them.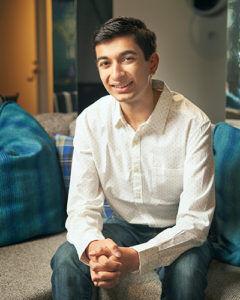 93. "In the past few months, I've had the opportunity to work with and lead 25 amazing high school students (largely from Tesla STEM High School) in raising over $12,000 and producing over 9,000 pieces of 3D printed PPE for hospitals such as UW Medicine, Swedish, Seattle Children's, among other smaller institutions." — Ayan Gupta, founder and CEO of STEMZ Education
94. Got a knack for sewing? The United Way of King County is asking volunteers to craft functional masks for use in a variety of locations including emergency meal sites, children's therapy offices, and other COVID-19-response operations.
95. Speaking of sewing, visit Auburn-based Sew Powerful online to download a purse pattern and craft purses for young women in Zambia. These bags will enable young women to carry feminine hygiene products to school, so they don't miss their classes. sewpowerful.org
96. You've got a mission and vision statement for your company, but do you have a social mission? This statement is equally critical and shows that your business is socially conscious. Make sure your mission is specific; detailed; realistic; and, most importantly, that you follow through.
97. While you are at it, assemble an in-house social responsibility team of passionate individuals to crowdsource ideas on next steps and who can help keep things on track.
98. Sponsor a horse at the Little Bit Therapeutic Riding Center as a business or individual. The annual cost of care for one of the center's horses is $14,000. Sponsors also get their name engraved on the horse's stall and paddock signage and will receive a certificate and regular updates on their horse throughout the year. littlebit.org/sponsor-a-horse
99. Visit the Council on Foundations' community foundation locator if you're looking for a local accredited foundation.
100. Be inspired to create change in whatever way best suits you and your company. In the words of Sue Desmond-Hellmann, former CEO of the Bill & Melinda Gates Foundation, "Progress happens when smart, dedicated people translate good intentions into concrete realities."