We asked our readers to nominate their favorites in a range of categories: innovation, family businesses with the most august histories, the coolest office spaces — and more — for our third annual Innovation, Distinction, Excellence, and Achievement — or IDEA — Awards. Soon, our inbox was flooded with people proclaiming their leader, charitable-giving program, and innovations were tops. Now, after much deliberation, we are ready to reveal the best of the best in our five diverse categories celebrating all the Eastside has to offer.
LEADER OF THE YEAR
WINNER: Benson Porter, President and CEO of BECU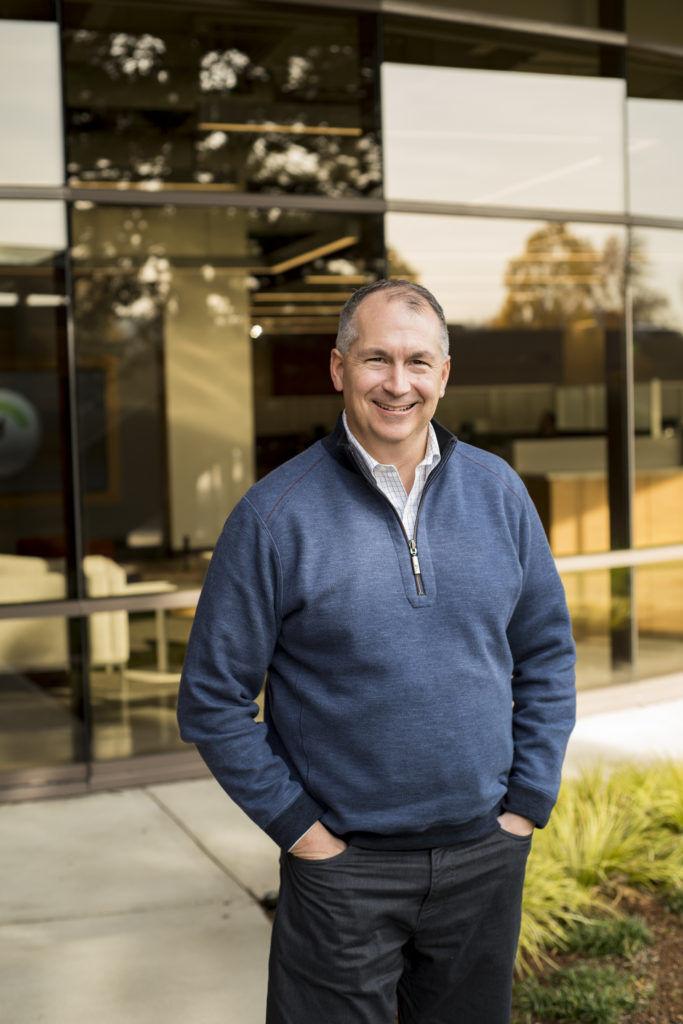 It makes sense that BECU, a company founded on the core idea of people helping people, is under the leadership of President and CEO Benson Porter — someone who has dedicated his life to serving communities and helping people.
Porter grew up in the coastal town of Aberdeen, where he helped at the family business, Benson's Office Supply, throughout his high school years. It was there he developed an interest in community engagement, something he carried with him into his future endeavors. 
He attended Whitman College and studied economics, and as he began to think about a future career realized that when it came to serving communities, he wanted to deal with the financial side of things. This combination led Porter into a successful career that included serving as president and CEO of First Tech Credit Union, and chief administrative officer for Washington Mutual. It was in 2012 that Porter took on his current position at BECU — a company that has been serving the Pacific Northwest since 1935.
Though lauded for his leadership, Porter humbly credits the success of the institution to its employees and members. 
"At BECU, giving back is in our DNA, and we're passionate about serving our local communities, including those on the Eastside. Providing our members with easy access to the tools and services they need to thrive and live financially healthy lives is one of our primary areas of focus and wouldn't be made possible without the hard work and dedication of all BECU employees and the support of our members," he said. 
Porter has more than 25 years of experience within the financial services industry and serves on multiple boards, such as the Federal Home Loan Bank of Seattle/Des Moines, CO-OP Financial Services, CU Direct, and Overseers of Whitman College. 
FINALIST: Char Patterson, Managing Principal of JPC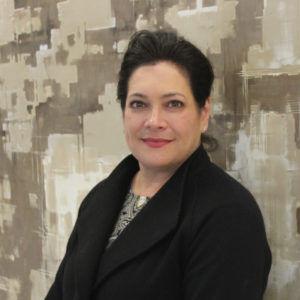 For an example of a true leader, one who inspires everyone around her to work harder and smarter, look no further than Char Patterson, managing principal of JPC Architects. "She is an incredible example of how a woman can be successful in a career that is often dominated by men and a wonderful resource for women that are aspiring to achieve her level of success," wrote nominator Melanie Pitsch, who serves as the human resources manager at JPC. Patterson has been performing commercial, residential, municipal, and industrial work with JPC since 1994 and has been a partner since 2006. During that time, Patterson has worked with such clients as Schnitzer West, John L. Scott Real Estate, Sucker Punch, Wyndham, and many more. 
FINALIST: Brent Frei, CEO of TerraClear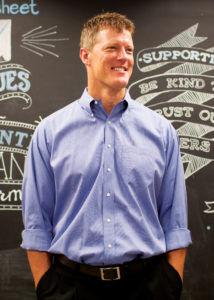 Brent Frei is more than a leader — he's an innovator. Frei currently is the mastermind behind TerraClear, a Bellevue-based company that aims to map, identify, and remove rocks from farmland through the use of technologies such as Artificial Intelligence, drones, and automation. Frei grew up in a small Idaho farming community, so he knows firsthand how backbreaking the rock-picking process can be. After stepping away from Smartsheet, a Bellevue-based online project-management software company he helped found, Frei returned to his hometown and quickly realized there had to be a better way to perform the tedious, time-consuming work of pulling rocks from the soil. Thus, he set out to put together a team and founded TerraClear in 2017.

BEST OFFICE SPACE
WINNER: Funko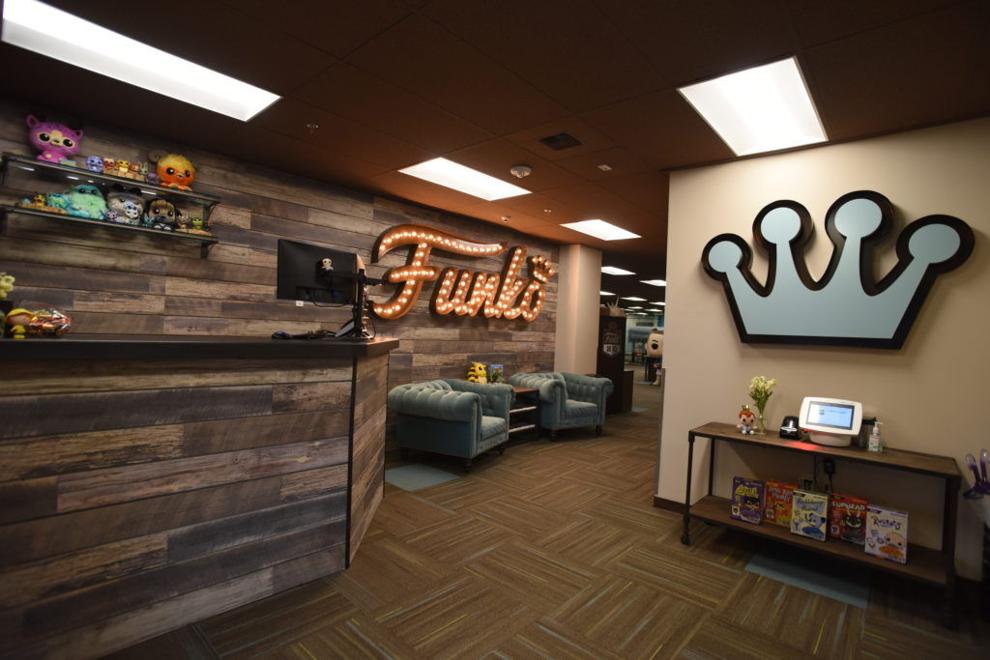 For a company literally founded on fun — Funko founder Mike Becker has publicly stated that his company name stands for "fun company" — and rooted in pop culture, it comes as no surprise that the Everett-based collectibles company has an office as funky and friendly as the iconic Pop! figures it creates. 
The 88,000-square-foot Wetmore Avenue fixture lures the denizens of Everett and beckons foreign and domestic travelers to its ground-floor retail shop by presenting itself as a pop culture mecca. Inside, visitors are greeted by larger-than-life characters like a playful, wall-climbing Spider-Man and a menacing, imprisoned Joker. Fans can even take a selfie with Godzilla, hop in the Batmobile, or hang in Diagon Alley with "The Boy Who Lived." 
And many other amazing, pop culture-infused innovations are placed where no fan could go — the upstairs offices where 300 of Funko's more than 800 employees work. 
"For innovation to flourish, it needs creativity, passion, and room to grow," Funko CEO Brian Mariotti said of the company's offices. "All of these are alive and thriving in Everett." 
There are Hanna-Barbera-themed conference rooms, jungle-themed bathrooms (including a jungle soundtrack on loop), a photo and video studio, and a massive lounge on the second floor where employees can have lunch or chat with co-workers. 
But what really puts Funko over the top as an office space are the metal slides situated alongside each staircase on floors three, four, and five. Employees reminiscing of bygone carefree days on the playground can opt to zoom down the slide if they are running late for a meeting — or if they are just in need of an adrenaline rush. 
Need more? The basement — or lower level — contains a modestly sized company gym and locker room, an arcade with classic cabinet games and pinball machines (all free, of course), and a lounge with plush purple couches and Hanna-Barbera character portraits. But the real MVP of Funko's lower level is Funko Lanes, where several of the company's bowling teams maintain lively rivalries. 
FINALIST: Expedia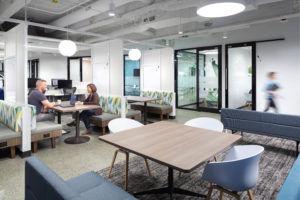 We know Expedia is beginning its move across the lake, but we just can't get enough of the global travel company's current Bellevue office. Developed by the expert creatives at JPC Architects, Expedia's current home base was created with a global employee base in mind. "To achieve this, JPC created distinct areas within the floor that support various traditional and nontraditional workstyles and can evolve with the company, culture, and future," JPC Marketing Manager Amanda Tallman wrote in her nomination. Notable attributes include huddle rooms, semi-private collaboration booths, and library worktables, in addition to more traditional, yet beautiful, workstations and meeting rooms. Oh, and what's a travel company without a centrally located Tiki lounge where employees can quench a premeeting caffeine fix? Yeah, Expedia has got that, too. 
FINALIST: Inteum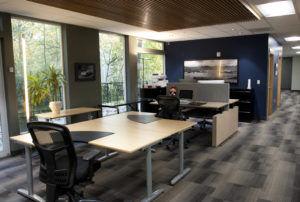 Many of Inteum's core employees have been with the Kirkland-based software-development company for more than a decade, and more still have crossed the five-year threshold. What contributes to this longevity? Certainly, the company's innovative technology, accessibility, leadership, and loyal client base play a pivotal role. But we would be remiss if we didn't list Inteum's warm, bright office space as a factor, too. After all, it's all about location, location, location. Situated in a walkable neighborhood, the workspace gives employees their pick of nearby cafés, pubs, and even a wood-fired pizza kitchen. The office itself radiates warmth with its northwest-facing windows overlooking Kirkland's Juanita Creek and glass office walls to allow as much natural light in as possible. And the option of a creekside patio can't be beat when compared to a stuffy conference room on a summer day. 

LEGACY BUSINESS OF THE YEAR
WINNER: SanMar Coporation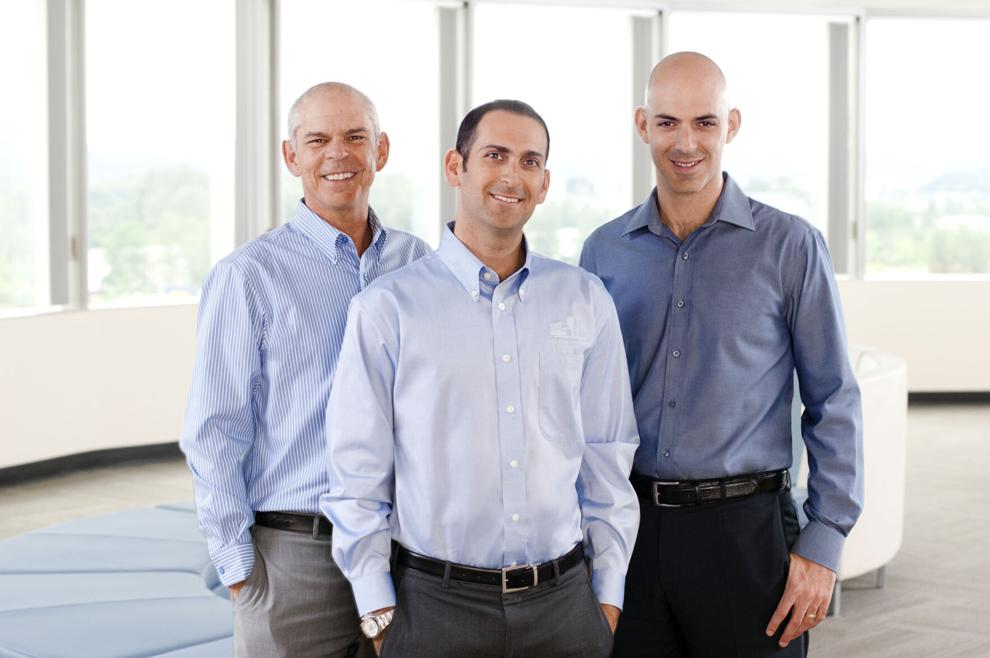 In 1971, when Marty Lott started
from his parents' Seattle basement, he didn't know he was creating a multigenerational legacy business. Nor did he realize that his T-shirt company would grow into an apparel icon. But it has achieved both — and much more.
SanMar, a blank garment and soft-goods wholesale supplier, today employs more than 4,000 people and carries nearly two dozen retail, mill, and private-label brands.
And Lott still is an active leader in the company, along with sons, Jeremy and Jordan.
"We sell to people that either put a logo on shirts or resell it out," said Jeremy Lott, who serves as SanMar's president. "If Microsoft is launching a product, they would buy those goods from one of our customers."
According to Lott, the family came with an excellent role model. "Grandpa was an entrepreneur," Marty Lott shared. "He didn't have money and believed if it didn't work, he wasn't any worse off than he was when he started."
Marty Lott indicated SanMar's goal is to, "always be a leader, whether it be product, technology, or new services to the market," and also stated, "SanMar's leadership isn't afraid to reinvent what the business is or what it's going to look like, and even though the business may change dramatically, the core values that have been the same for the last 50 years won't."
SanMar's values were founded on kindness, Marty Lott explained, sharing it shows through in everything from the company's market presence to its people. "We've attracted people who want to work in a company where others treat them nicely and there's a family atmosphere," he said.
According to Marty Lott, SanMar's social-responsibility program, Canvas for Good, was designed to spread kindness. "We want to make an impact in the health and well-being of the people that make our apparel products and positively impact the communities they live in," he said.
"It's not just about what we do, but also about our customers, and Canvas for Good is the way we tell those stories with a sense of community and pride," he concluded. "A T-shirt can do great things." 
FINALIST: Tripe XXX Drive-In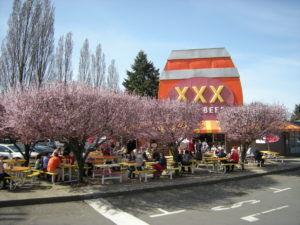 Triple XXX Drive-In's roots stretch back to the first drive-in restaurant in the Pacific Northwest in 1930, which sold Triple XXX Root Beer. In fact, the Issaquah Triple XXX is the only place you still can find the traditional XXX barrel the drink came from. The original restaurant was simply referred to as "The Barrel" by locals before moving in 1968 to its current location. While most Triple XXX restaurants eventually gave way to the trend of contemporary fast-food outlets, this original Eastside business still thrives. 
FINALIST: Taco Time Northwest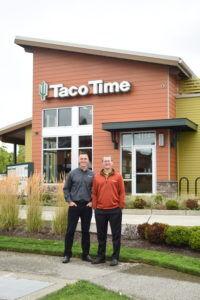 The first Taco Time Northwest location opened in 1962, when Frank Tonkin Sr. became a pioneer in quick-service Mexican restaurants. But the family's entrepreneurial roots in Renton date back more than 135 years, to when the current generation's great-great-great-grandfather founded a small general store there. Today, cousins Chris and Robby Tonkin stand at the helm of their family's Taco Time Northwest legacy with 79 Western Washington restaurants — 56 are family-owned, while the remaining locations are franchised — and more than 2,000 employees. 

MOST INNOVATIVE
WINNER: Quris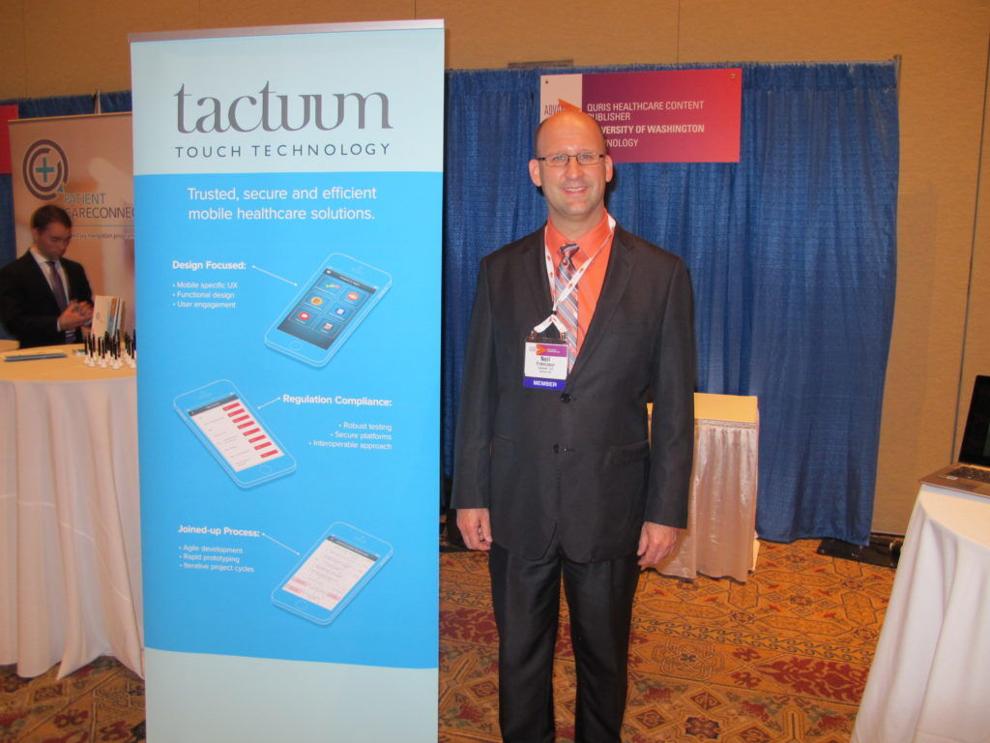 In a field where timely access to accurate information is a matter of life or death, Bellevue-based Tactuum is transforming patient care at some of the country's top medical institutions. 
The tech company's flagship product, Quris Clinical Companion, is a multifaceted, versatile platform that puts critical information at medical professionals' fingertips. The platform unlocks access to patient information and serves as a comprehensive reference guide, bringing the data that medical professionals need to one easily accessible location. Quris has been adopted by 44,000 medical professionals across the United States and is transforming approaches toward everything from emergency management to antimicrobial stewardship.
Tactuum was originally formed in 2012 by a team of healthcare and tech industry veterans, and one of its first projects was adopting a clinical book into an online format. Once published, clinical information quickly becomes obsolete, so the goal was to create a reference guide that could constantly be updated. Soon after, the company took on projects with University Medical Center New Orleans and the University of Washington. 
As solutions director and cofounder Neil Francoeur explained, "Since then, that's what our focus has been, getting information to the clinician in times of need."
Quris' app and web platform, built in partnership with Microsoft, can be downloaded straight to clinicians' phones. The application streamlines and centralizes the information that medical practitioners need to implement the highest level of patient care. This has made Quris a critical tool for resident doctors and medical students. It also has been adopted by UW Medicine's Airlift Northwest program due to its offline capabilities, which get life-saving information to physicians faster. Other popular uses of the app include critical care, emergency management, and helping practitioners determine the correct course of treatment for a patient.
According to Francoeur, creating partnerships with cutting-edge research institutions like the University of Washington has been key to innovating. "When we started this adventure, I would have never thought we were going to be in helicopters," Francoeur said. But by tailoring the app to fit a variety of healthcare information needs, Tactuum has created an invaluable tool for medical professionals that is transforming patient outcomes across the country. 
FINALIST: Acumatica
When it launched in 2008, Acumatica's cloud-based Enterprise Resource Planning (ERP) software was considered a significant bet. "It seems obvious now, but 11-plus years ago, there (were) still a lot of people running around saying this cloud thing isn't real," said CEO Jon Roskill. In the years since, the company has stayed true to its cutting-edge roots; it was the first ERP system to do an Amazon Alexa integration and is rolling out innovations in AI and machine learning. But as Roskill explained, "We're not just doing technical innovation. We're also innovating in the business side of software." The company recently released a Consumer Bill of Rights that challenges others in the industry to adopt its consumer-friendly practices, such as unchanging End-User License Agreements and usage-based pricing. 
FINALIST: Essentia Water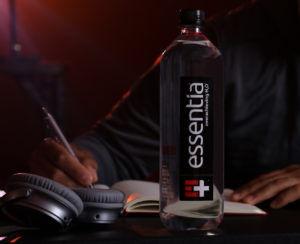 Essentia Water's CEO & founder Ken Uptain introduced alkaline water to the U.S. market when he launched the company in 1998. Most alkaline water brands wouldn't pop up until 10 years later, and as Uptain explained, Essentia Water's ionization process continues to set it apart. "(Other companies) basically are putting minerals in the water to raise the pH … but what we do is use technology and remove the acidic ions from the water and bottle more alkaline ions, which raise the pH. At the same time, we change the structure of the water, so it becomes more hydrating, more absorbing." One 2016 clinical trial showed Essentia Water hydrated 88 percent more effectively than the leading bottled-water brand. 

MOST PHILANTHROPIC
WINNER: Mox Boarding House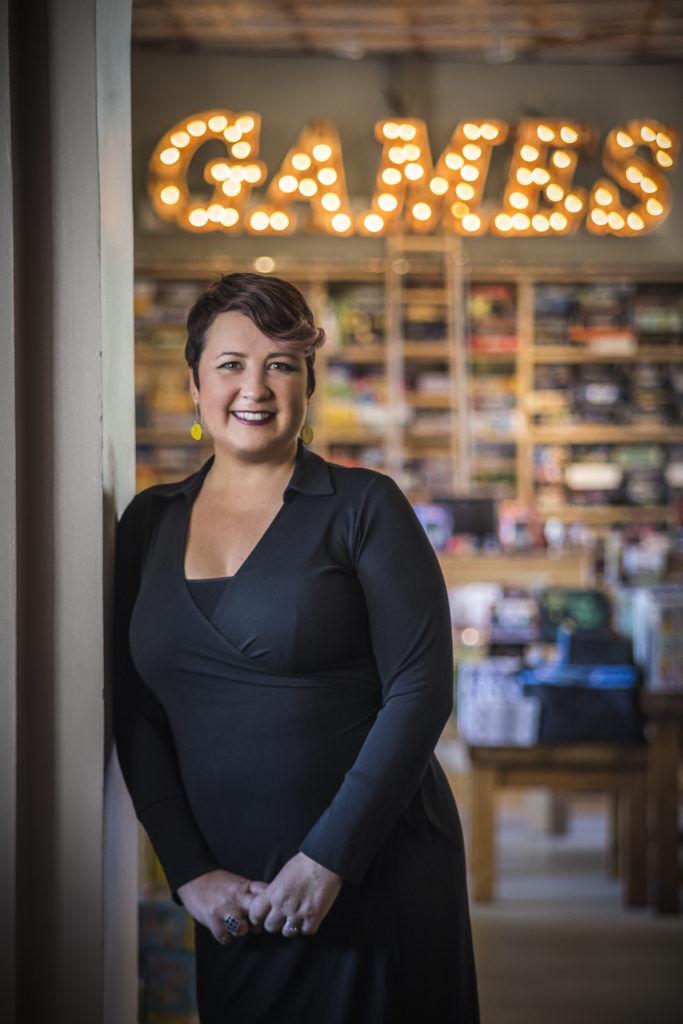 For six years, a yearly gaming tournament like no other has been held where there's much more than a trophy at stake. In fact, the main purpose of Mox Boarding House's Gauntlet gaming tournament is to raise money for local nonprofits. 
This year, the mid-May event raised $116,992 for an organization called El Centro de la Raza, which provides low-income students throughout King County with mentors and tutors. 
"I'm just really excited to see how people have embraced this event," said Lyla Ross, program manager for ENGAGE, Mox Boarding House's charitable-giving arm that sponsors other charitable tournaments like The Chalice. Ross' husband co-owns the company, and she is a former clinical social worker. "I hoped it would be a fun thing and that our friends would want to be a part of it. But it has really become a thing that people in our industry are interested in doing."
The event is organized by ENGAGE, the gaming company's community-outreach committee, which Ross proposed back in 2012 and now manages part-time. On top of the Gauntlet itself, the company sets a quarterly budget to donate games to local charitable organizations, provide meeting spaces for nonprofits, and organize donation drives. 
The tournament itself, however, takes the cake for the most creative and exciting avenue for Mox Boarding House to give back. Prior to the competition beginning, 20 teams of four players are required to fundraise for six weeks within their communities. The more money they raise, Ross said, the more advantages they have in the tournament. For the sixth year in a row, Team Bungie (from the company of the same name) raised the most money — $70,000. 
On the day of the tournament, which took place this year on May 19 at Mox's Bellevue location, teams played board games, circus trivia, and carnival games, round-robin style. 
Organizations that have benefited from the unique fundraiser include Wellspring Family Services, Treehouse, YouthCare, and Hopelink. ENGAGE has raised almost $695,000 in in six years. — ZB
FINALIST: Merrill Lynch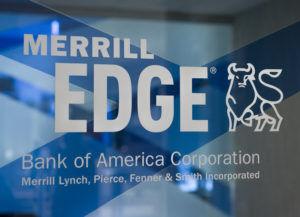 The Bank of America Charitable Gift Fund helps customers maximize their giving to meaningful causes and offers specialized investment management through Merrill Lynch's financial services division, or online with its self-directed investing platform, Merrill Edge. The fund strategizes charitable giving and keeps track of each year's income tax deduction for contributions made. Additionally, the company's employees support such local charitable causes as the Festival of Trees, The Boys & Girls Clubs of King County, Seattle Goodwill, Washington Autism Alliance & Advocacy, Food Lifeline, and more. 
FINALIST: Green-Theory
Bellevue's Green-Theory opened in 2015 as the city's first recreational cannabis store. It does a lot more than just sell marijuana-based products, though: The retailer has its heart in philanthropic efforts. Each October for the last three years, Green-Theory has raised money to support cancer awareness and research with its Cannabis for a Cause program. Beneficiaries of donations from this event and from other year-round giving include Fred Hutchinson Cancer Research Center, Bellevue LifeSpring, Motley Zoo Animal Rescue, and Northwest Harvest.