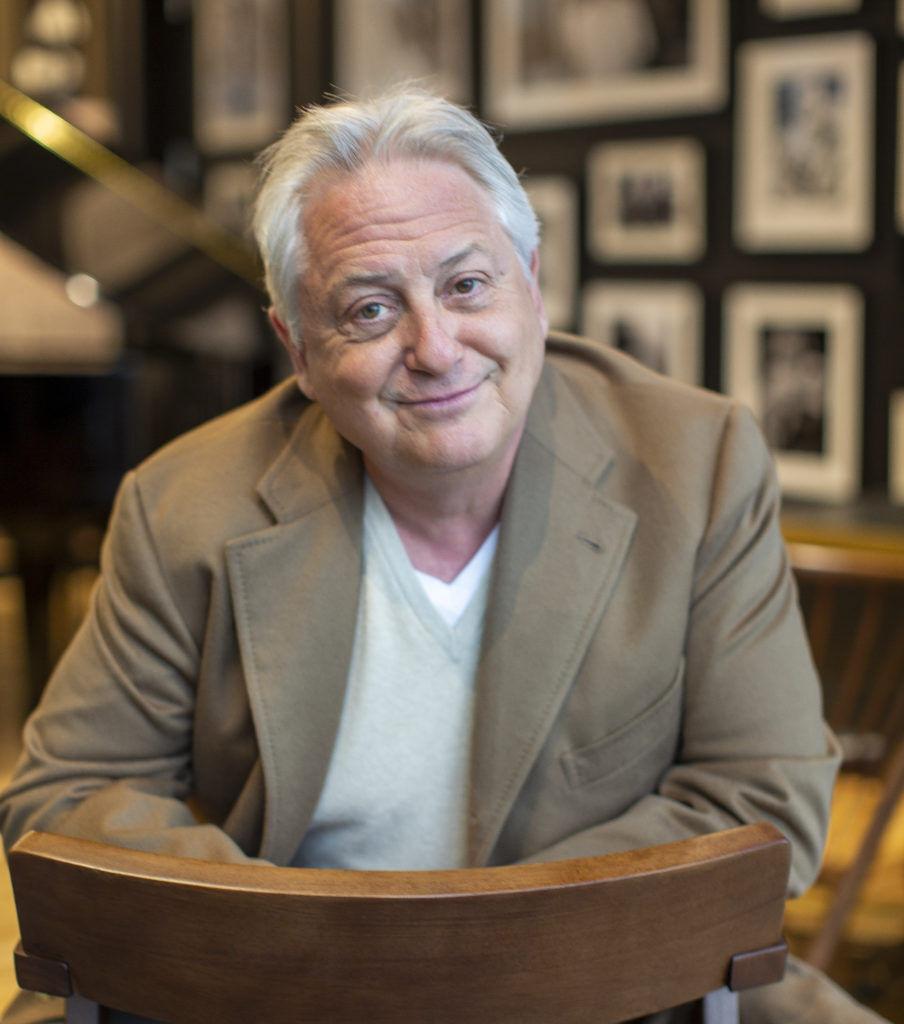 Some entrepreneurs experience a calling they pursue tirelessly, no matter the hardship. Restaurant owner Joe Vilardi, whose time in his industry spans 50 years, is a prime example.
The 67-year-old's restaurant career dates to his teenage years as a pot washer in Detroit. Later, he worked as a waiter, first in the French Quarter of New Orleans and then in France's Mont Salève.
Moving upward into positions like management and cooking, Vilardi learned the ins and outs of Los Angeles dining while working for the Palm Restaurant and for chefs like Wolfgang Puck, Michel Richard, and Mark Peel.
Although he tested the waters of other trades, such as construction and music, the restaurant industry persistently piqued Vilardi's interest.
After moving to the Pacific Northwest, Vilardi discovered opportunity in the Eastside market that would crystallize into the gem of his career.
In 1998, Bis on Main opened in downtown Bellevue. Meaning "two, twice, or another" in French and Italian, the name signified the business partnership between co-owners Vilardi and friend Michel Fredj. A year later, Fredj moved, leaving Vilardi as the sole owner.
By now, it is reasonable to regard Vilardi as a dedicated restaurateur. After all, he works seven days a week at his fine-dining establishment.
With a busy schedule that includes weekends and holidays, Vilardi explains, "My life in service to this industry has been full of many ups (and) many downs. In the end, it has provided me with a different take on life and the citizenry of our town and the world in general."
Vilardi proudly describes the atmosphere of Bis on Main as sophisticated, yet with the comfort of a second home. On any night, Vilardi might recognize up to 75 percent of customers as loyal locals.
Reflecting on the success of Bis on Main, Vilardi said, "We have catered to the pillars of (the Seattle area) for the last 22 years and made our mark based on quality, service, and value."
---
7:15 a.m. I wake up and begin the morning ritual ̶ make coffee, turn on NPR, and grab The Seattle Times from the driveway. After successfully waking up my youngest son, Charlie, he eats breakfast, but never the whole thing. He is finicky.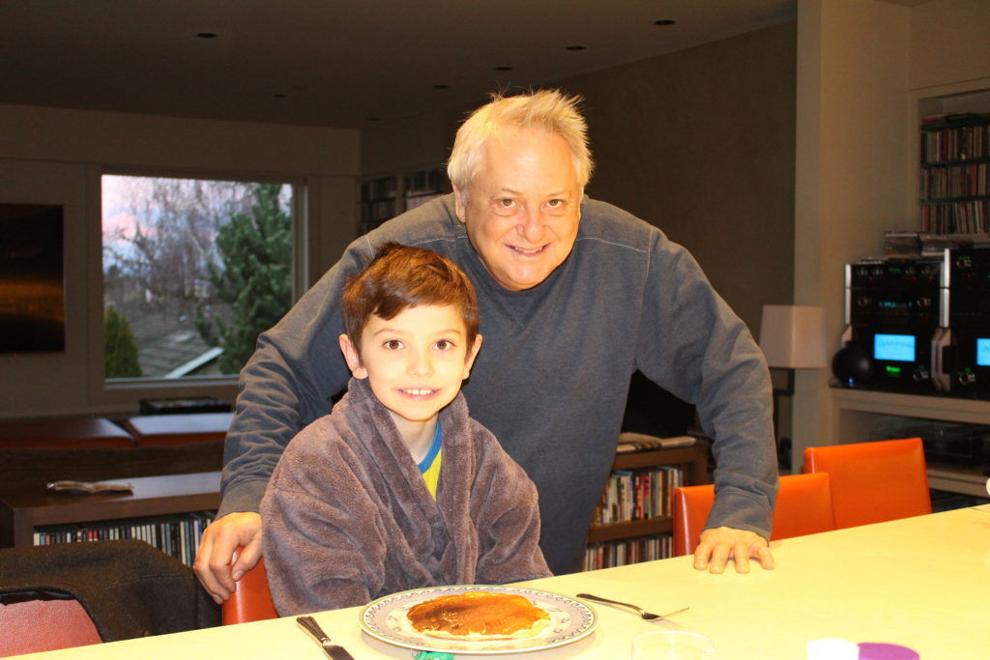 ---
8:30 a.m. My older son, Jack, is home, so I can make an early visit to my favorite QFC and get dinner shopping out of the way. During COVID, I find myself cooking at home an average of five nights per week, but still shop for dinner every day.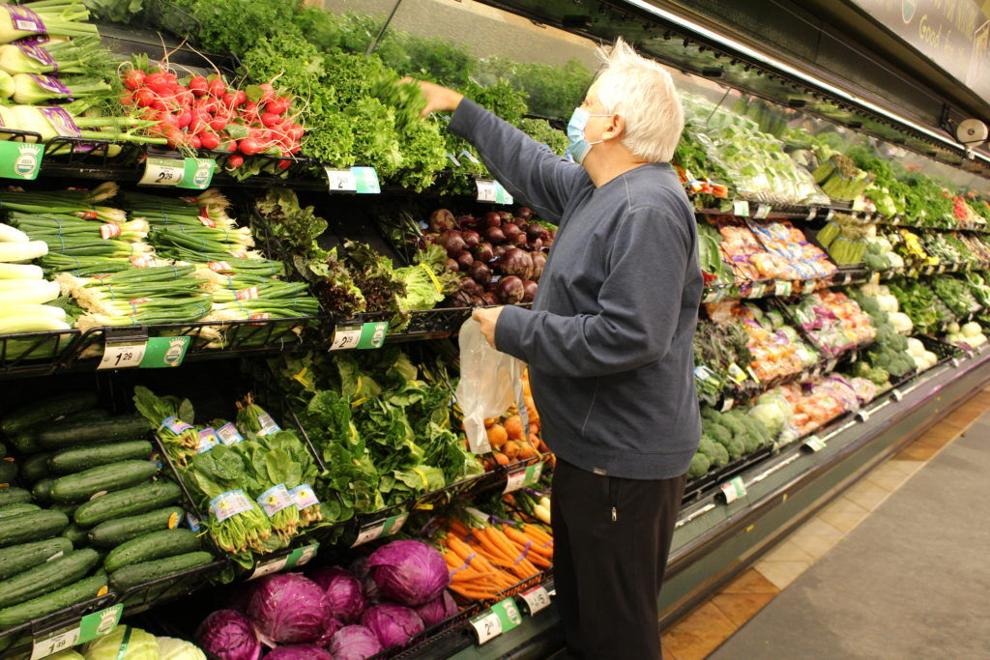 ---
10 a.m. Our wonderful nanny, Rosie, arrives exactly on time, and I head to the restaurant.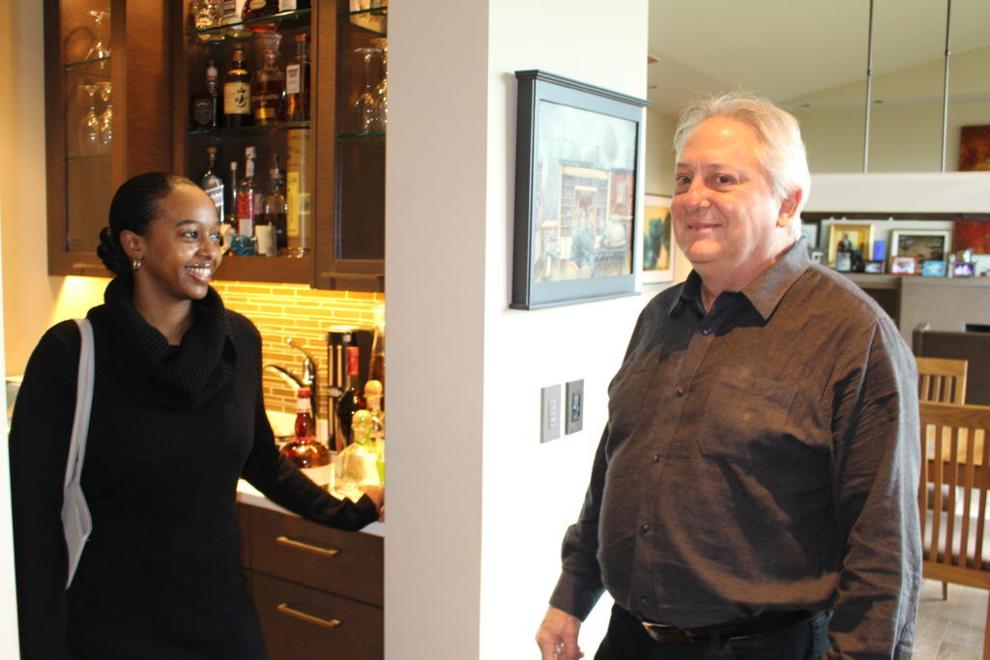 ---
10:10 a.m. Today, Stellar Event Rentals installs clear plastic panels along our front awning, so we can protect our outside tables from some of the elements. Another example of the COVID lifestyle: eating outside in 40-degree weather.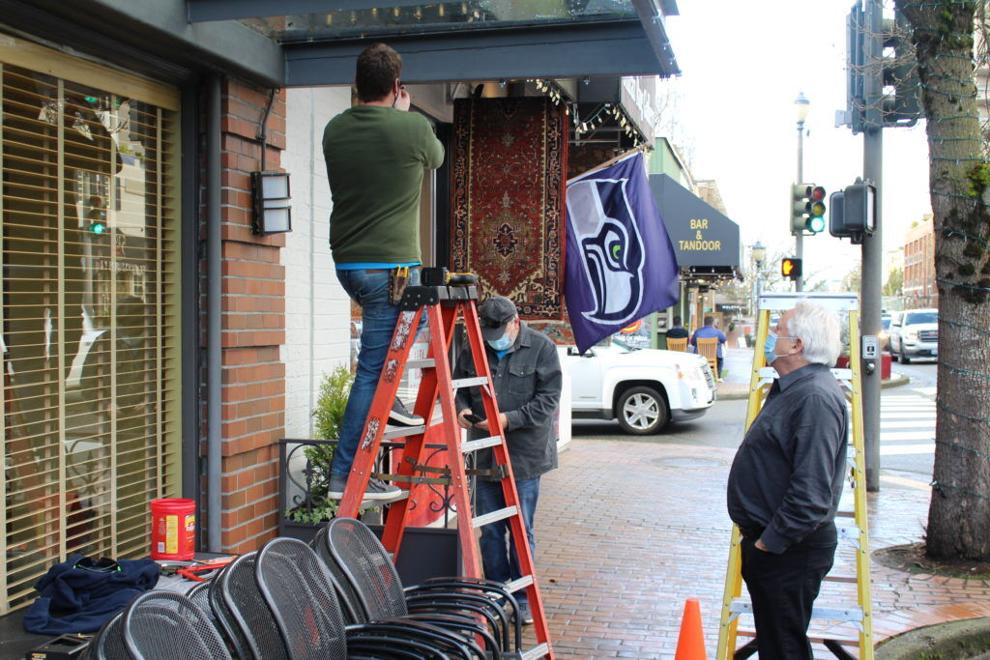 ---
11 a.m. Executive Chef Sal Gonzalez and I go over menu changes for the day. We have separate menus for to-go and dine-in, of which there will be more, now that our tenting is finally in place.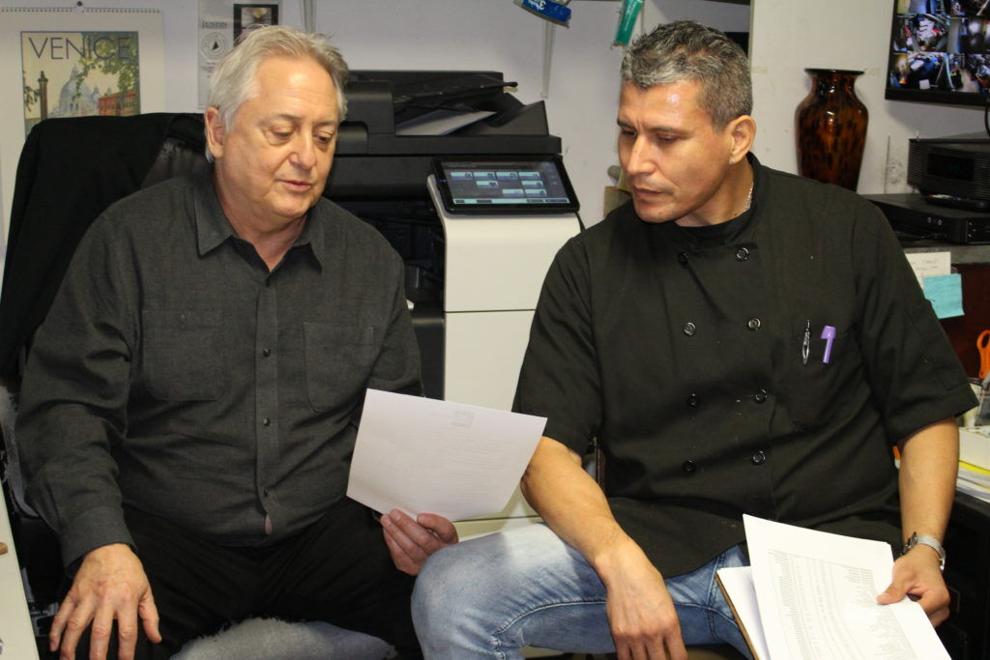 ---
12:30 p.m. I meet real estate agent Cynthia Harper for a cup of coffee at my new restaurant, B-Bar. We discuss some ideas she has for customer appreciation and gatherings (post-COVID) that she would like to have at B-Bar. The restaurant fronts the new Bellevue offices of Realogics Sotheby's. You can have a glass of wine, dinner, and buy a house all at the same time.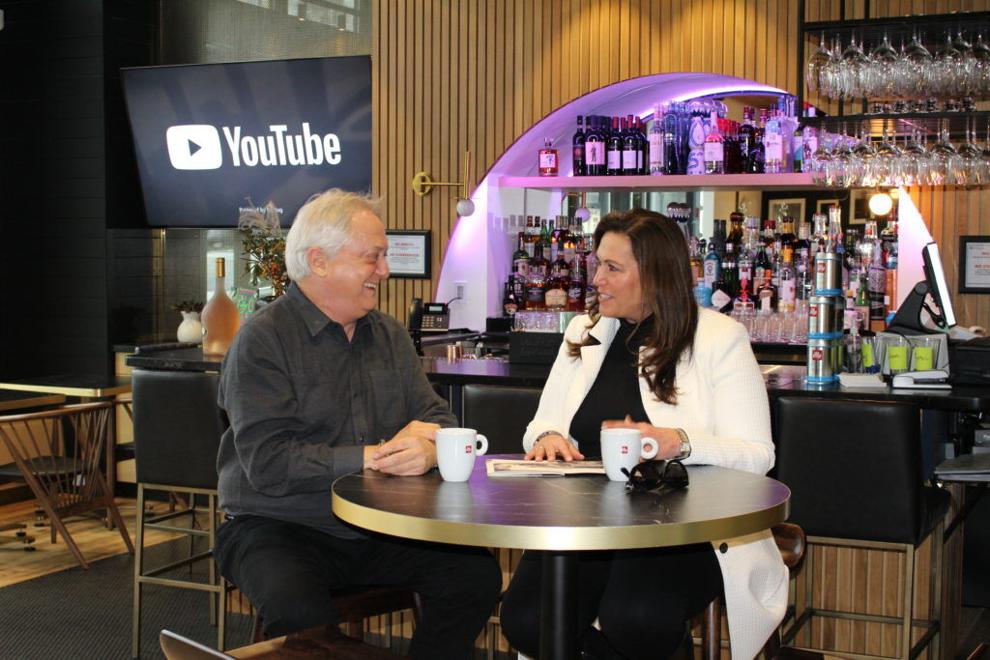 ---
1 p.m. The highlight of my day is lunch. I am lunching with Southern Glazer's Vice President Ryan Lumaco to discuss opportunities that could benefit Bis on Main and B-Bar.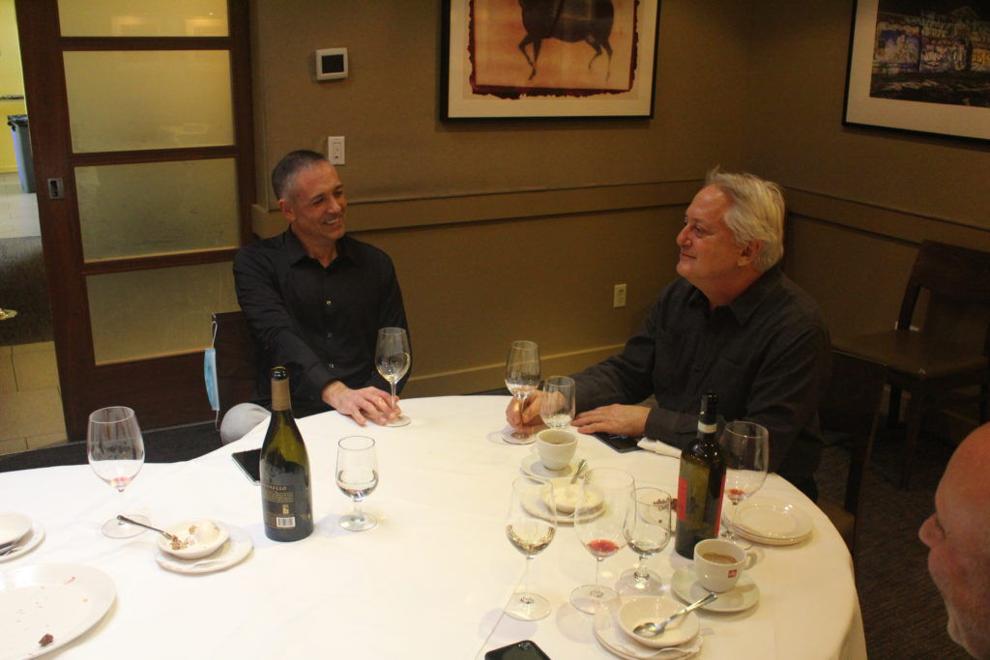 ---
4 p.m. After a 20-minute power nap at home, I feel like a new man and return to the restaurant to meet 16-year Bis on Main veteran Tim Shea to discuss changes to our to-go cocktail and wine offers.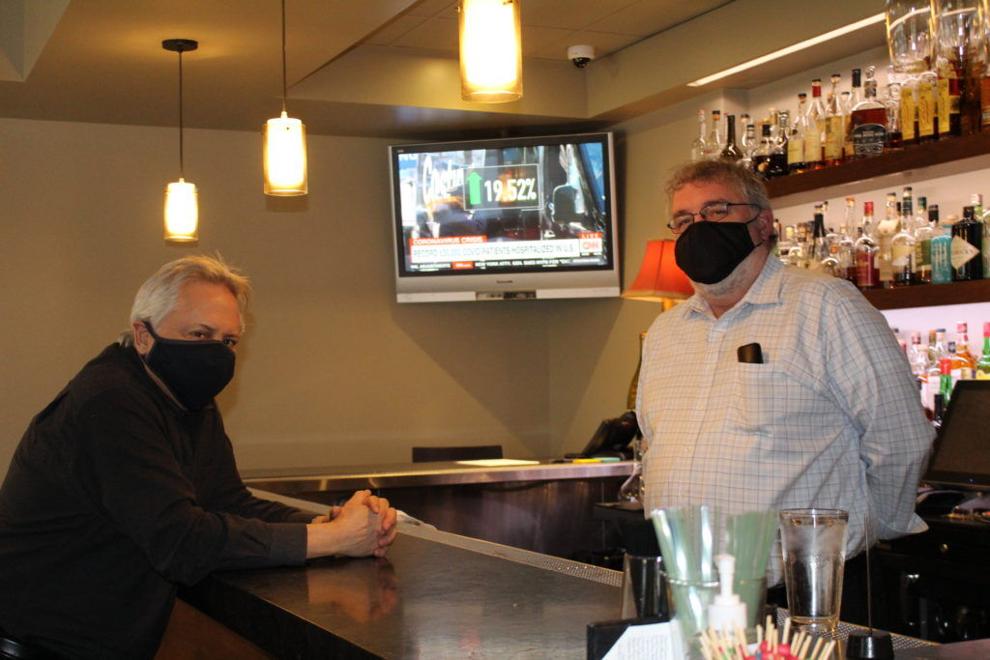 ---
6 p.m. In pre-COVID times, this would be the start of the dinner service. But today, I am home to make dinner. Before I start cooking, I need some music. No Spotify for me; I've got the real thing: thousands of CDs and vinyl spanning a lifetime to choose from.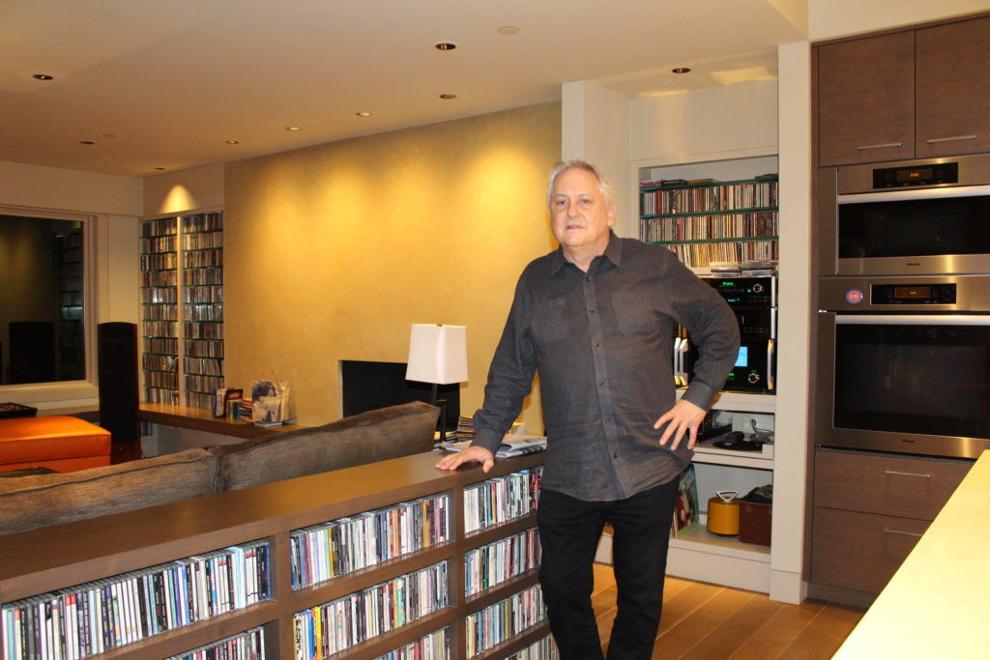 ---
6:15 p.m. On tonight's menu, we have marinated center-cut pork chops, spaghetti with marinara made of frozen tomatoes from my garden, roasted vegetables, green salad, and a bottle of 2013 Hourglass Napa Valley Cabernet.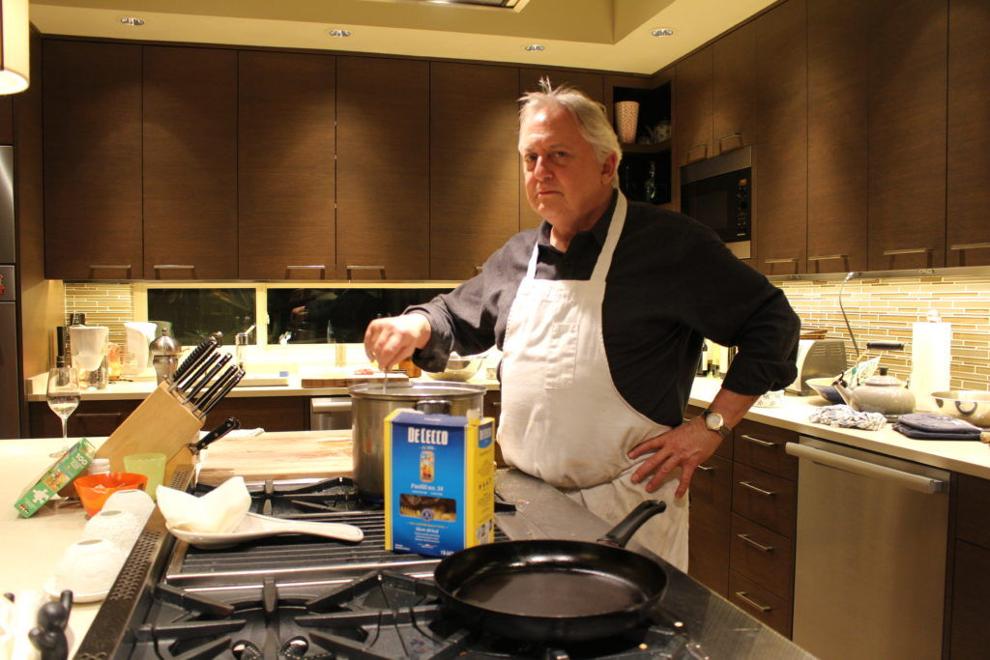 ---
7:45 p.m. I work the grill station, pasta station, and garde manger all by myself.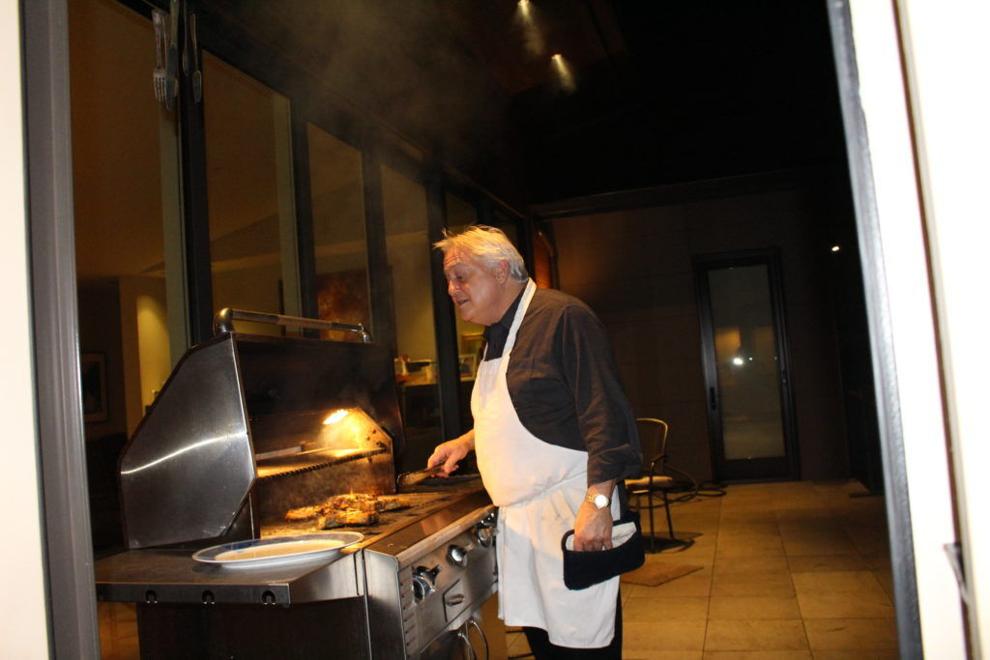 ---
8 p.m. Finally, it is dinner time with my sons and family friend, Cindy Burch. Noting that dinner was running late, Charlie has wisely showered and donned his PJs.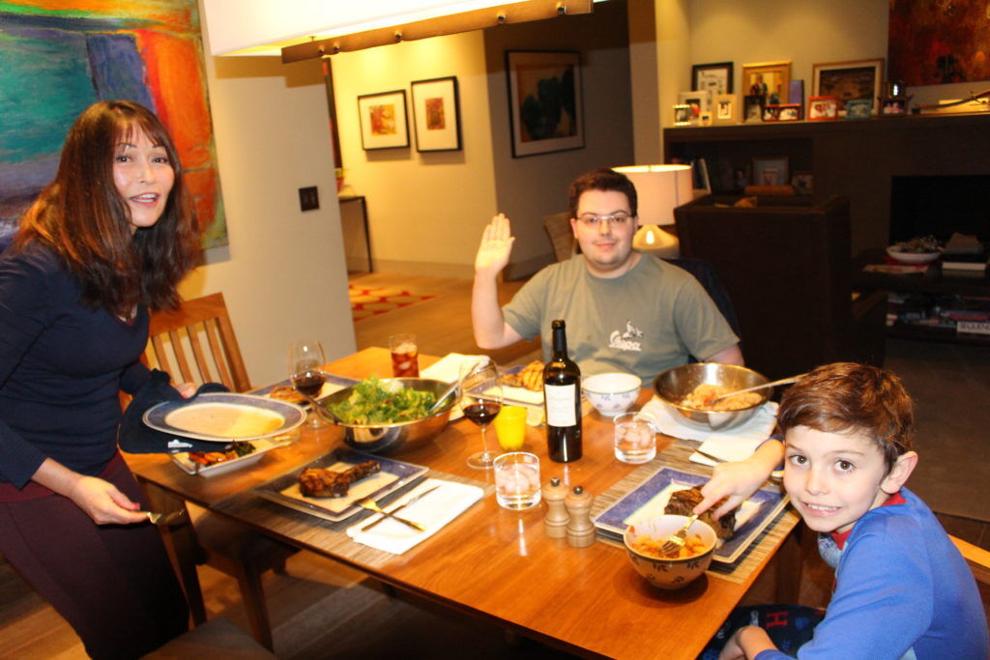 ---
8:30 p.m. Cindy and Charlie work on a puzzle, Jack cleans the kitchen, and I tend to the wine as the day winds down.