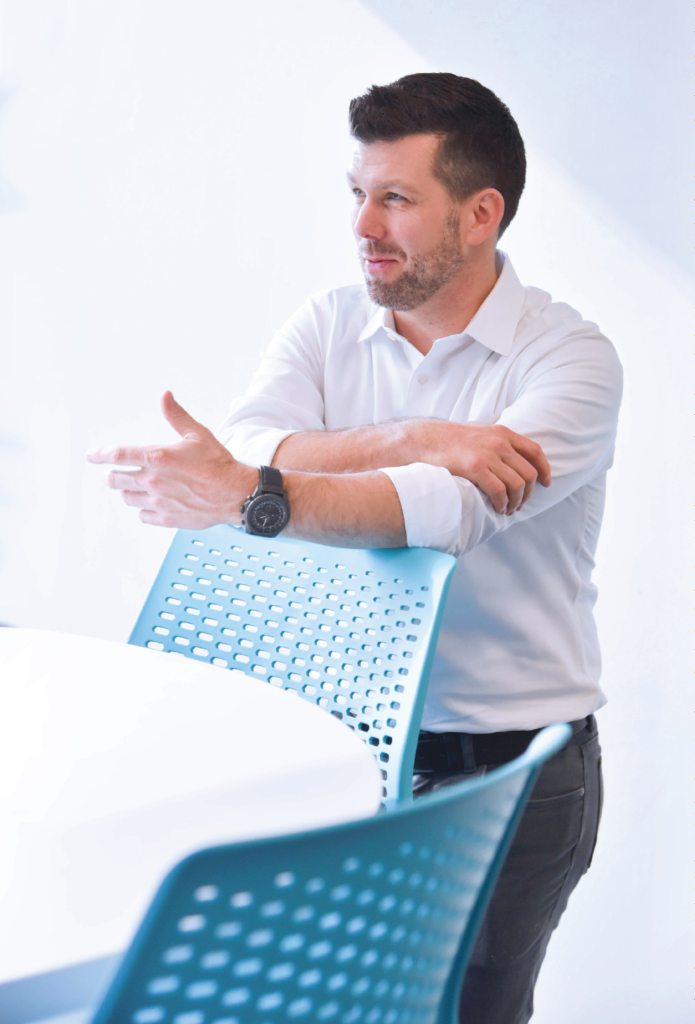 Ryan Neal always has been a family man, and those values continue to be at the heart of his professional endeavors. As the father of a 6-year-old daughter, Maya, and CEO or partner at multiple companies, Neal attributes his sense of entrepreneurship to his mother.
"A part of my backstory is the influence that my mom has had on me," said Neal. "She was the original serial entrepreneur, and I followed in her footsteps."
Neal graduated from the University of Washington with a bachelor's degree in history and philosophy and completed his undergrad with a desire to pursue music. His first job was with a local record label, and he worked in the business for five years until deciding to pursue an MBA and law degree at Seattle University.
Afterward, Neal worked in land development, started his own law firm, and bought his first business. Today, Neal is the president of Blueprint Technologies, a technology-solutions firm that provides strategy for digital transformations, solution-enabling products, and consulting and delivery.
Neal also is owner of and board member at Sentinel, a data privacy company; owner of a real estate company called Pendulum Properties; and CEO of Pendulum Partners, a management consulting company.
"The cool thing about being an entrepreneur is that you get to choose what you focus on and choose what you build," said Neal. "I always tell people that the advantage that I have over most folks is that I don't know how to do much of anything — I definitely don't know tech, and I don't know a lot of those specialty areas, so it forces me to go out and hire really good people and put them in a position to be successful."
Neal has worked hard to encourage an environment that fosters growth in his employees and in his own family, making his day-to-day life very centered around the idea of family, connection, and encouragement. "For me, one of the coolest things that I love about what I do is that my work-life balance doesn't really exist — it is all kind of blended," he said.
"I want to hire people that I could sit down and work on a project with, but could easily come over to my house for dinner — which happens. I live right next to my office, and so my employees come over constantly, which is great because my daughter knows all of them; she interacts with all of them, and she knows what they do and who they are.
"Employees come into my company and get really passionate about things and how it shapes their life in very different aspects, not just from a career perspective. When you have a moment where you have that inspiration and somebody sees that they have more capacity of the ability to achieve new things that they never thought was possible, that is just the best part of what I do."
---
6:30 a.m. Making breakfast for my daughter, Maya, and me.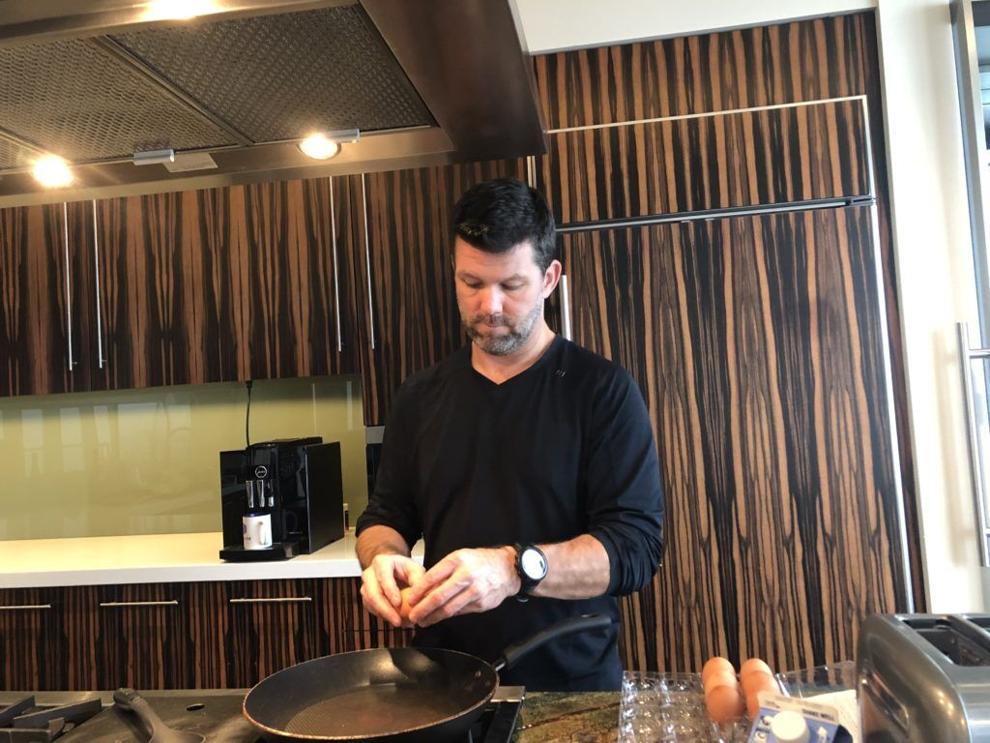 ---
7:30 a.m. Going on a morning walk with Maya and our dog, Ollie.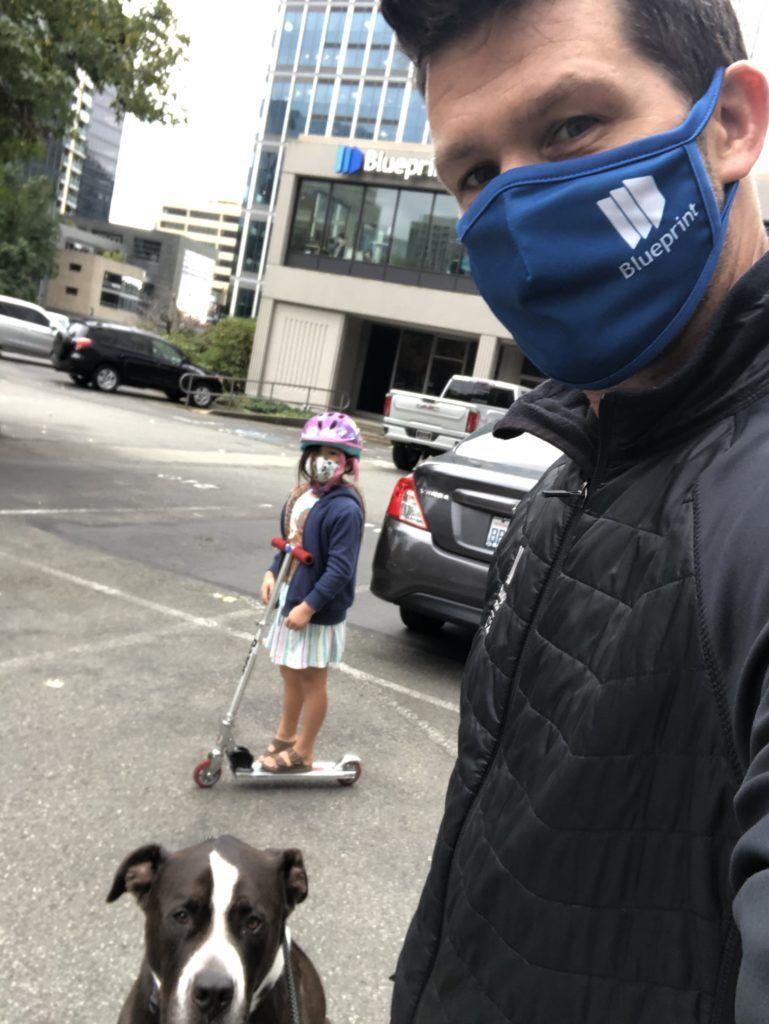 ---
8 a.m. Every morning, I help set my daughter up for remote learning.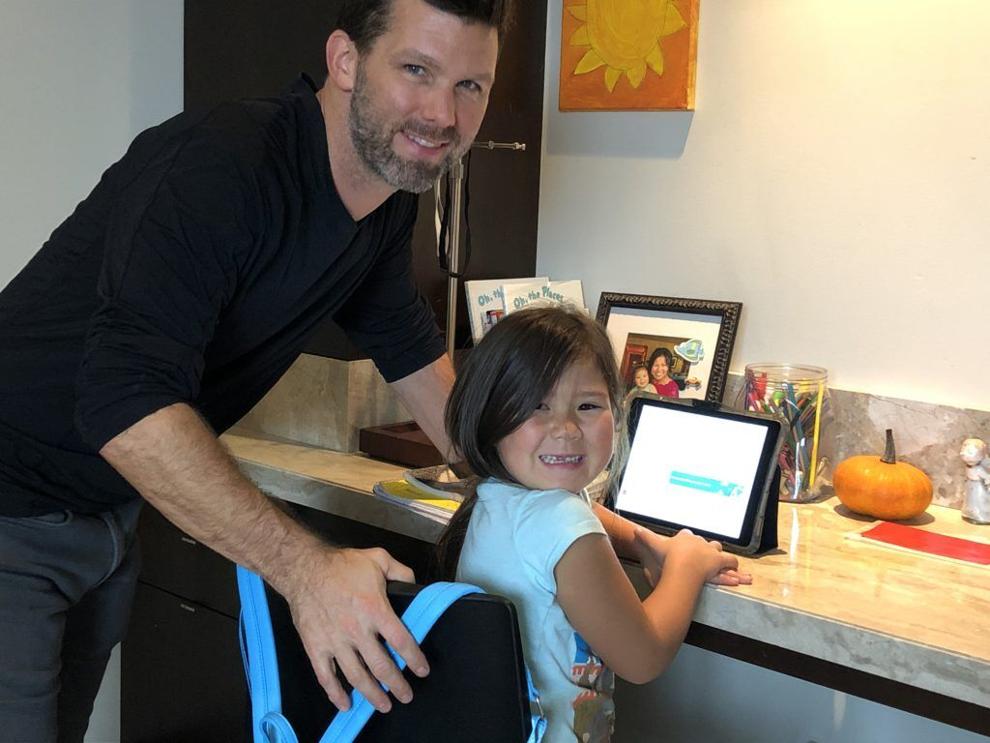 ---
10 a.m. This is the new norm for running a company meeting remotely.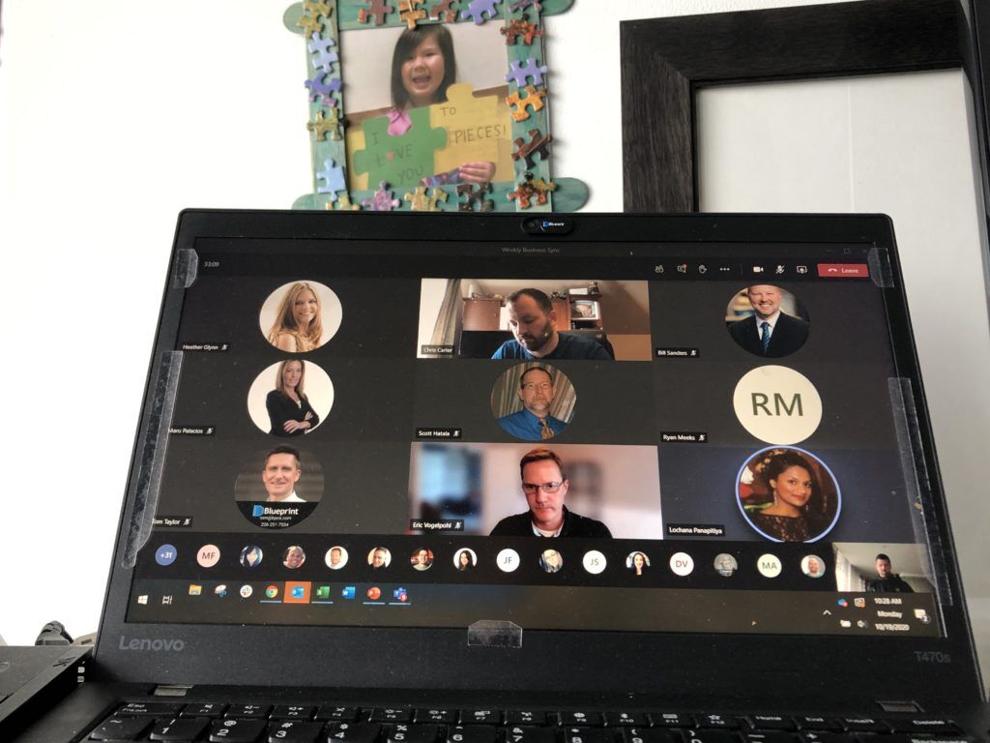 ---
Noon My daughter and I go to the office for lunch and I jump on a quick conference call.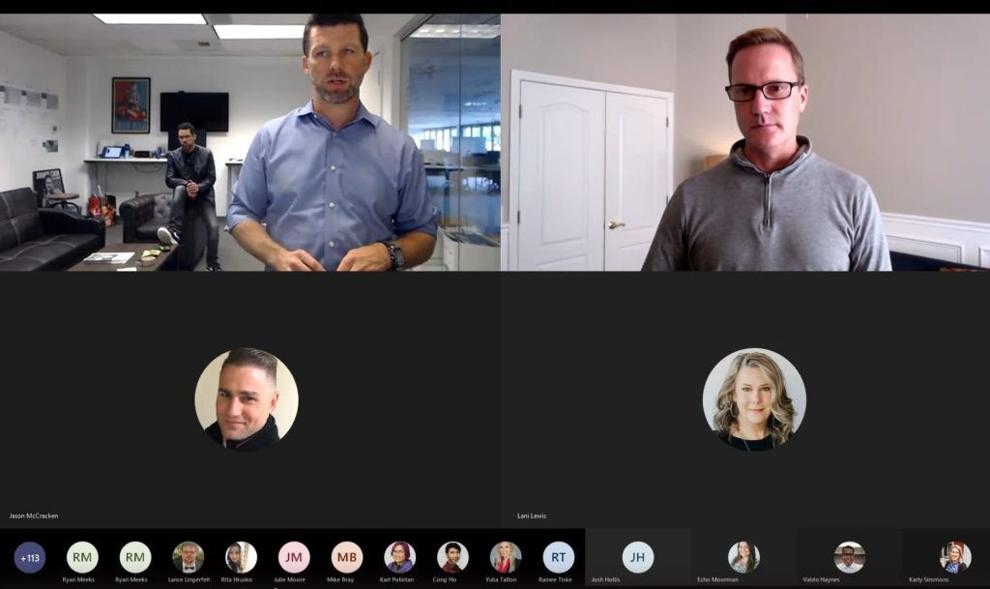 ---
3 p.m. This is the "Blueprint Burn," where we work out with the Blueprint team at the Pro Club with Coach Carl.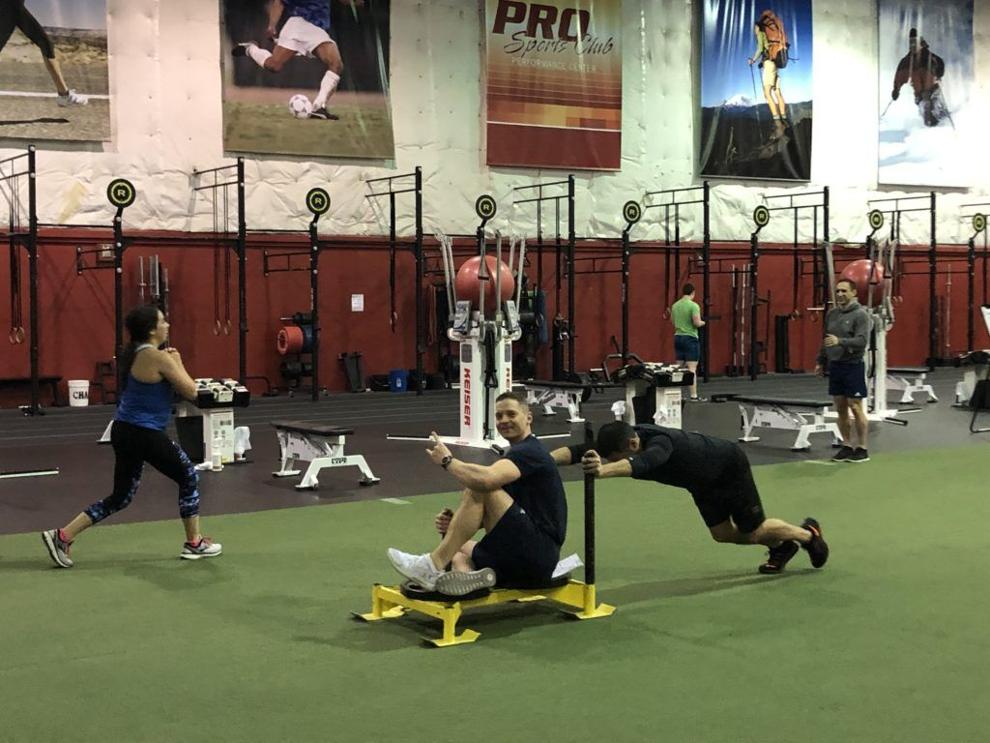 ---
5:30 p.m. Maya and I are making some dinner together.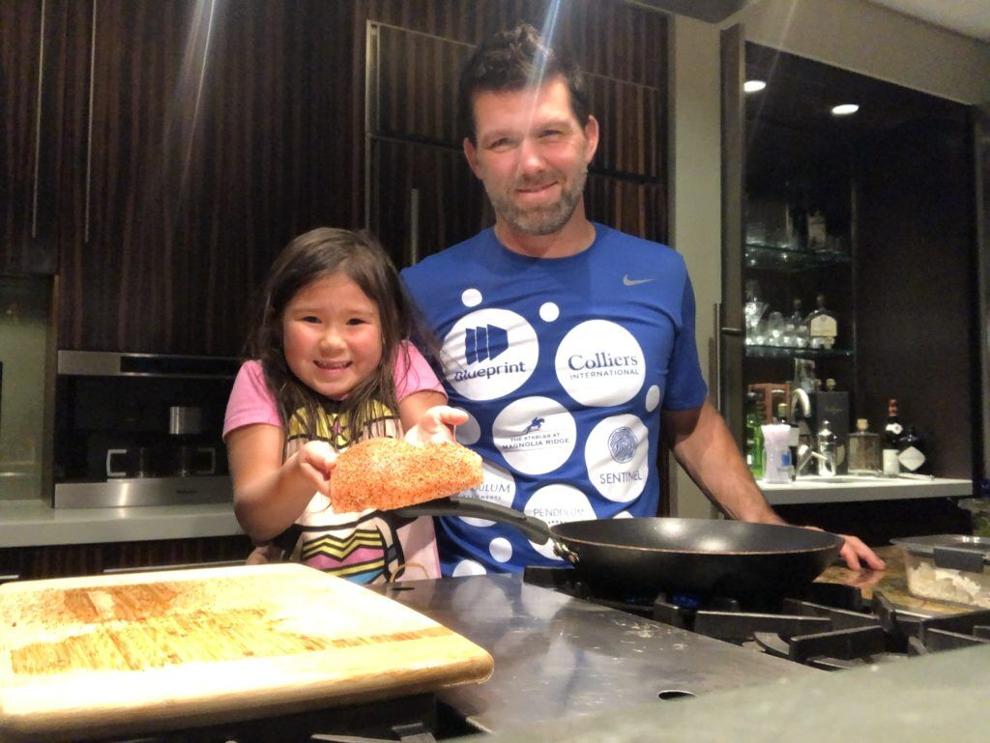 ---
7 p.m. On Friday evenings after work, my band, Iris Drive, has practice. I sing and play guitar.