They come from New Delhi; Las Vegas; Bangladesh; Los Angeles; Paris; and, of course, right here on the Eastside. Some have gleaned their business acumen from life experience, while others have earned advanced degrees. Each one of the 30 individuals on the following list is wholly different and unique, yet all share three common attributes: They detest millennial stereotypes; they are exemplary business professionals whose friends, co-workers, family members, clients, or mentors felt compelled to nominate them; and they are part of our newest cohort of 30 Under 30 honorees.
Help us celebrate these outstanding Eastside professionals Sept. 5 at the W Hotel Bellevue. Get tickets here. 
JUMP TO (sorted by last name): A-D | E-H | I-M | N-Z
---
Words By Zoe Branch, Joanna Kresge, Xuan You Lim, Todd Matthews, Melissa McCarthy, Shelby Rowe Moyer, Carli Ricker, and Teaghan Skulszki
Photos by Tori Dickson and Jeff Hobson
---
Mohammad Adib, 23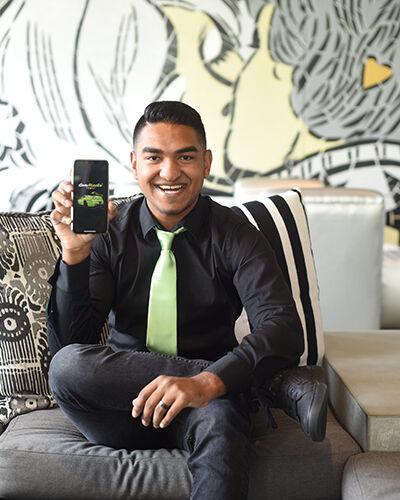 "I
was supposed to be your average Third-World kid in Bangladesh," said Mohammad Adib of his humble beginnings. But when he was 9, Adib's parents applied for and won the Diversity Visa Lottery Program to come to the United States. Adib said he recognized how lucky he was and knew he couldn't let the opportunity go to waste. At the age of 12, he began building LEGO cars from pieces he found in the recycling bin. At 14, he started developing graphing calculator smartphone apps used by thousands. At 16, he landed his first job, as a robotics engineer. By 18, he had built apps used by millions and had given two TEDx talks. He sold his first company at 19; his second at 20; and now is the chief technology officer of his third startup, CarMeets, a social media platform for car lovers such as himself.
Education: Newport High School (University of Washington for two quarters)

Residence: Bellevue

Hometown: Dhaka, Bangladesh

First job: Robotics engineer at age 16

Favorite podcast: "The GaryVee Audio Experience"

Hobbies: Collecting cars, building robots, and assembling remote-control airplanes and boats
Tyler Atkinson, 29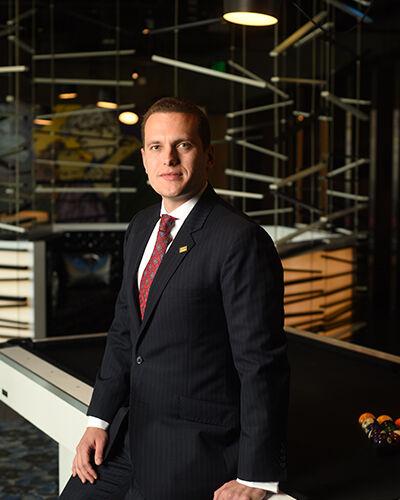 At a young age, Tyler Atkinson developed a passion for business and a determination to learn everything about the way money works. His first job, selling on Craigslist and eBay, taught him to be organized, meticulous, and forward-thinking. Eventually, Atkinson, a hard-working and motivated individual, founded Atkinson Wealth Strategies and earned his position as a certified financial planner. As a young financial advisor, he seeks to educate his clients about risk and reward to set them up for financial success. Atkinson's ambition doesn't end with his day job: By the age of 40, Atkinson hopes to have visited every continent in the world.
Education: Western Washington University

Residence: Kirkland

Hometown: Camas

First job: Craigslist and eBay sales

Favorite podcast: N/A

Hobbies: Boating, watersports, fishing, crabbing, and local intramural sports
Jensen Brehm, 28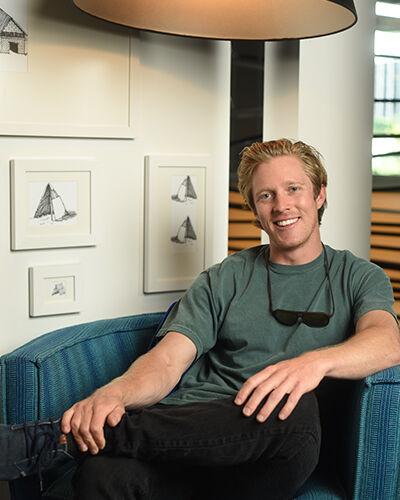 Jensen Brehm pulled up to our 30 Under 30 shoot coming back from a late-night flight. He is well-traveled, and it shows through his work. Before starting his unbreakable sunglass company, Ombraz, Brehm spent time building wind turbines in rural India, designing off-the-grid eco-homes in Southern California, and installing green roof systems throughout the Seattle region. Today, Brehm continues to do good through Ombraz by donating a portion of each purchase to the planting of trees in Madagascar. In the last year alone, Ombraz has planted more than 160,000 mangrove trees in partnership with Eden Reforestation Projects.
Education: University of Redlands

Residence: Kirkland

Hometown: Bellevue

First job: Fresh-cut lavender buncher

Favorite podcast: "The Tim Ferriss Show"

Hobbies: Soccer, snowboarding, surfing, photography, traveling, taking road trips, backpacking, and making memes
Ariel Brookbank, 27
"Ariel is not just a survivor — she thrives," raved one 425 Business reader who nominated Ariel Brookbank for this year's 30 Under 30. "She has dedicated her life to empowering others and showing everyone they are deserving of love and success." One of 11 children born and raised in a family that lived in a small town in Texas, Brookbank later moved to Kirkland and, today, strategizes growth and builds business partnerships for Pacific Mechanical & Electric in Fife. Outside of work, Brookbank helps young women build courage and confidence through Beloved and KIROS Young Professionals. "I have always been deeply motivated to help people," she added. "That is why I spend much of my free time volunteering with young adults, and have a passion for influencing my peers, and for mentorship. I dream of impacting young adults in a large way one day."
Education: Southwestern Assemblies of God University

Residence: Kirkland

Hometown: Waxahachie, Texas

First job: Professional clown named Shortcake (not a joke)

Favorite podcast: "The John Maxwell Leadership Podcast"

Hobbies: Body-building, camping, hiking, running, and traveling
Sabrina Caires, 28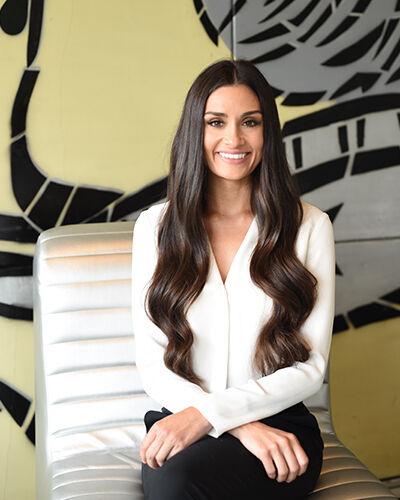 A
California transplant, Sabrina Caires was accepted to Kirkland-based Northwest University and quite literally packed everything she owned into her car and headed north for the Evergreen State. While at Northwest, Caires frequently saw her name appear on the dean's list and, upon graduating, had her pick of places to work, finally settling on Providence Medical Center in Everett. The 425 Business reader who nominated Caires had us from the first line of his nomination form: "First off — nurses don't get enough credit," he wrote. Like her nominator, Caires knows there are times when her job isn't as glamorous, but she said she loves it just the same. "Nursing definitely presents its challenges; however, I am truly grateful to have a career where I can serve people during a vulnerable time," Caires said. When she isn't working, selling items on Poshmark, or bingeing episodes of
Dead to Me
, Caires can be found her at her local haunt, Urban Coffee Lounge.
Education: Northwest University

Residence: Kirkland

Hometown: Vallejo, California

First job: Associate for Hollister & Co.

Favorite podcast: "Ed Mylett Show"

Hobbies: Soccer, shopping, and selling things on Poshmark
Sam Cho, 29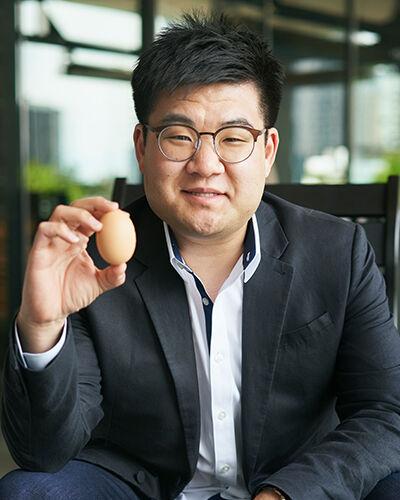 After his position as a political appointee in the Obama Administration came to a close, Kirkland native Sam Cho found himself unemployed in the nation's capital. In such a cutthroat job market, Cho figured he could either settle for a job he didn't love or move home to Kirkland and take a shot at being an entrepreneur. "At the time, Asia was experiencing the worst outbreak of Avian Influenza (bird flu) in its history," Cho remembered. "In South Korea, chicken flocks across the country were wiped out … and the price of eggs skyrocketed from $3 to around $10 a carton. My economist lightbulb went off and I saw an arbitrage opportunity." A cold call to Wilcox Farms in Roy was the catalyst Cho needed to launch Seven Seas Export, LLC in the spring of 2017. Cho is now a well-known Washington exporter — having exported more than 2.5 million pounds of eggs from farms across the country — and a member of the Washington Council on International Trade. Cho is currently running to be a commissioner at the Port of Seattle.
Education: The London School of Economics

Residence: Kirkland

Hometown: Kirkland

First job: Associate at Nordstrom

Favorite podcast: "Freakonomics Radio"

Hobbies: Pick-up basketball and binge-watching YouTube videos
Christopher Chung, 28
Chief Operating Officer, Coding Dojo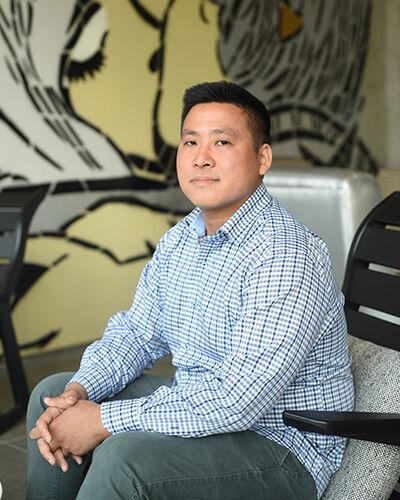 At age 7, Christopher Chung was being paid a grand total of $5 a day and a teriyaki lunch for his office work. Following his father to work to help shred papers and fill various office tasks quickly taught him the value of a dollar and how to work in an office setting. Now, Chung serves as the Chief Operations Officer at Coding Dojo, a company that provides coding sessions to challenge and teach software developers. A believer of "going all out" in every aspect of his life, Chung constantly is on the move, but he always sets aside time for family and friends. "I'm very family-oriented. I have great parents that supported me, and an extremely talented brother that plays college baseball and is trying to get drafted to MLB. They will always come first," he said.
Education: University of Washington

Residence: Seattle

Hometown: Everett

First job: Office work at his father's office

Favorite podcast: "Freakonomics Radio"

Hobbies: Skiing, snowboarding, and camping
Laura Cindric, 26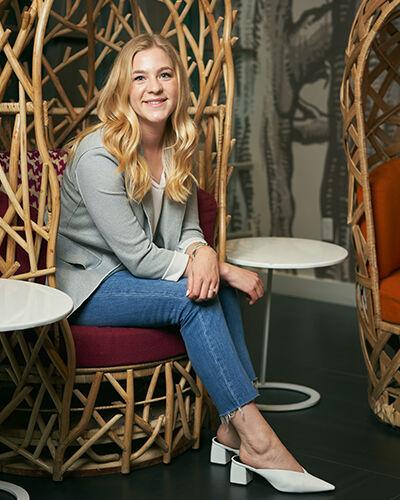 Laura Cindric got her start at Boeing working with suppliers to improve the efficiency of the supply chain and transitioned into a role as a consultant at Slalom. She is passionate about solving Seattle's homelessness epidemic and has used the business skills she has learned from for-profit companies to help nonprofit companies like All Home, Mary's Place, and Capitol Hill Housing. When she isn't endeavoring to end homelessness, Cindric enjoys golfing during summer and skiing during winter.
Education: Gonzaga University

Residence: Seattle

Hometown: Sammamish

First job: Hair salon receptionist

Favorite podcast: "How I Built Thiswith Guy Raz"

Hobbies: Trying new restaurants, reading, golfing, skiing
Colin Dresser, 27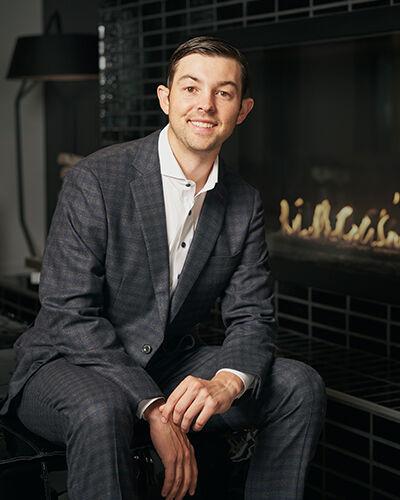 After attending college in California, Colin Dresser was back home in the Pacific Northwest working for his family's international seafood company — which imports and distributes frozen seafood from Southeast Asia and South America — when he had an aha moment. He was fascinated with value investing and was constantly researching and reading about the topic. "I learned that Charlie Munger and Warren Buffett essentially wrote the commandments of investing, and nearly all investment professionals were not following those commandments," Dresser said of his epiphany. This realization inspired Dresser so impermeably that it led him to found Moss Bay Capital, named for the bay in downtown Kirkland where he grew up. Dresser's goal for Moss Bay Capital? Outperform the S&P 500 and 90 percent of all mutual-fund and hedge-fund managers over the long run.
Education: University of California Los Angeles

Residence: Kirkland

Hometown: Bellevue

First job: Counselor at a basketball camp

Favorite podcast: "We Study Billionaires — The Investors Podcast"

Hobbies: Sports, traveling, and boating
Savannah Nicole Elam, 21
Financial Strategist and Director of Expansion, Excelon Financial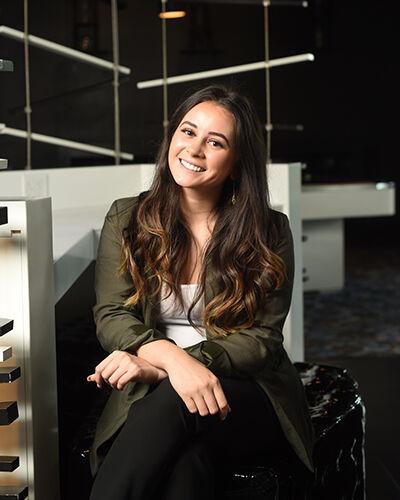 Savannah Nicole Elam always knew she wanted to have her own business one day. After a brief stint post-high school at a salary job, Elam packed up and moved to Washington to start business school. A big believer in hands-on experience, she decided to start a business in the financial services industry, opening her own offices in Tacoma, Los Angeles, and Bellevue. "I think it's amazing how much she does while in school, like traveling to our L.A. office about once a month, speaking to crowds of hundreds of people, and training them not only (in) financial concepts, but also (in) business and leadership skills," her colleague Michael Geringer said in his nomination. "She's achieved so much at only 21 years old." Elam hosts free events each month to educate community members on financial concepts she believes they should have learned in school. Helping families reach their financial goals keeps her busy and fulfilled.
Education: University of Washington

Residence: Bellevue

Hometown: Los Angeles

First job: Swim instructor at LA Fitness

Favorite podcast: "Ed Mylett Show"

Hobbies: Walking her dogs, hiking, and hanging out on the lake
Josh Feinsilber, 18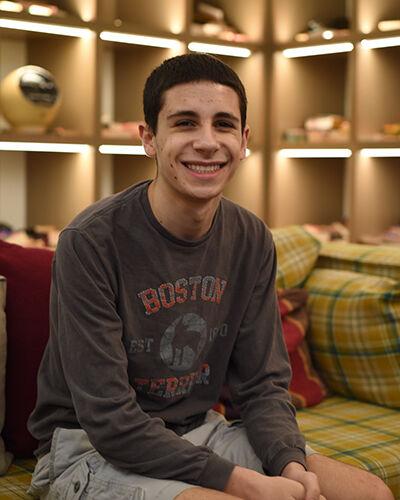 Most of Josh Feinsilber's peers from Gibson Ek High School in Issaquah likely would consider high school graduation among their proudest achievements. It also is likely that very few of the class of 2019's graduates have already launched a company. Over the last two years of Feinsilber's high school career, he developed and launched Gimkit, a classroom quiz game, with the help of educators, family, and fellow students. Today, the company touts more than 3 million student and teacher monthly active users, and that number continues to climb. Feinsilber is passionate about education: He said that by the time he turns 40, he hopes he will have been able to "create more opportunities for students and teachers to have an amazing time at school."
Education: Gibson Ek High School

Residence: Issaquah

Hometown: Las Vegas

First job: Actor

Favorite podcast: "Homecoming"

Hobbies: Bouldering, biking, Fortnite dancing, and watching movies
Lauren Franklin, 27
Brand Manager, Limeade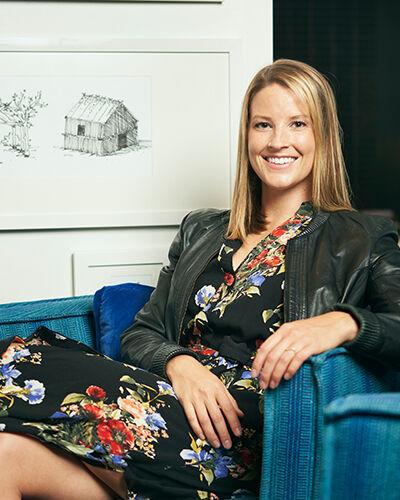 From an early age, Lauren Franklin has been fueled by her personal mission to ensure gender equity for current and future generations. As the Brand Manager for Limeade, an employee experience company in Bellevue, she is able to combine her love of data and technology with her dedication to equity and inclusion. Within her first two years at the company, Franklin launched the first women's summit; championed the first diversity and inclusion group at the company; and helped to develop the newest creation in the Limeade Platform, Limeade Inclusion, which she now manages. In her free time, Franklin volunteers with Lean In Seattle, a nonprofit organization dedicated to empowering women.
Education: Gonzaga University and Portland State University

Residence: Issaquah

Hometown: Wenatchee

First job: Sales associate at Hooked on Toys

Favorite podcast: "Imperfection Wins"

Hobbies: Camping, backpacking, running, skiing, reading, organizing, and learning to cook
Alex Gray, 29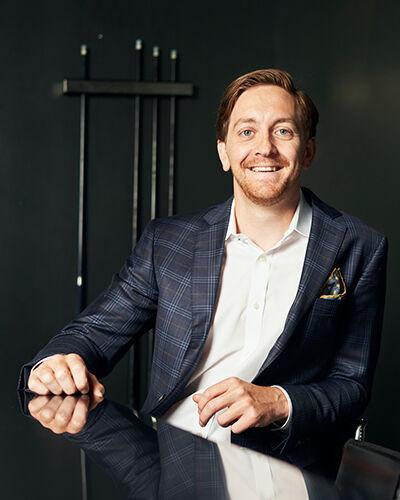 After a brief period working in the field of geo-sciences, Alex Gray worked for Concierge Auctions in Austin, Texas, where he packed his bags and "began traveling the world full-time selling luxury estates via live auction," he explained. "From Fiji to Chicago, Las Vegas to the Bahamas — you name it, I worked the market." Today, Gray has turned his attention toward residential real estate. As a partner and broker with The Gray Team, he works alongside his mother, Becky Gray, a veteran Eastside real estate agent. His biggest career challenge so far? Switching from science to sales. "Crystal chemistry has little application to the sale of a $10 million estate," Gray quipped. "I can tell you a whole lot about your countertops, though." When not working, Gray enjoys hanging out at Carmine's in Bellevue, working in the garden at his parents' home, or getting out on Meydenbauer Bay.
Education: Southern Methodist University

Residence: Seattle

Hometown: Medina

First job: Dump runs for Eastside contractors

Favorite podcast: "Radiolab"

Hobbies: Climbing, cooking for friends, road trips, and thrift shopping
Ayan Gupta, 17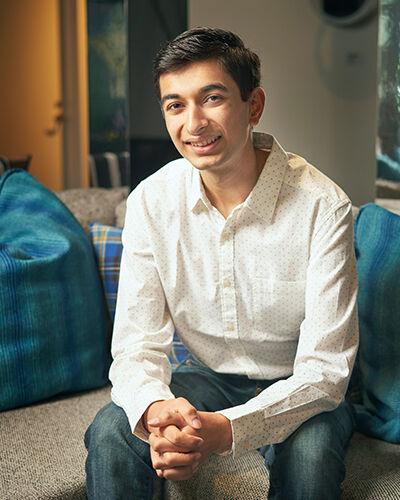 In fourth grade, Ayan Gupta was led by his eighth-grade mentor to join the extracurricular program Destination Imagination, where he grew in confidence and creativity — two skills that would eventually lead him to create his nonprofit organization, STEMZ Education. "After seeing what (Destination Imagination) did for me, I went out on a mission to help other kids like me unlock their full potential," Gupta explained. Through STEMZ Education, Gupta connects talented high school mentors and tutors with children who might need help with traditional subjects, like math and reading, or more unique subjects, such as robotics. While Gupta looks forward to his impending high school graduation, he still has lofty goals; by the time he turns 40, he hopes to "be able to make a measurable impact on the world, one which will live for generations.
Education: Senior at Tesla STEM High School

Residence: Redmond

Hometown: Redmond

First job: Making fidget spinners with a 3D printer and selling them

Favorite podcast: "The Discovery Files"

Hobbies: Robotics, hiking, tinkering, and playing sports with friends
Cora Houser, 29
Principal Interior Designer, Bristal Design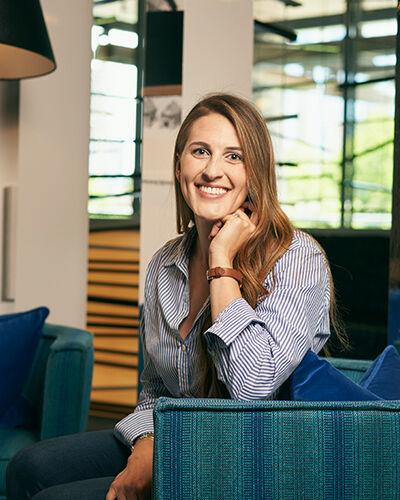 The past two years have been quite the whirlwind for Cora Houser, between preparing for her wedding and celebrating one year since she and her business partner have taken the reins of Bristal Design. As she's taken on larger responsibilities at the design firm, Houser has had a lot, but she is still growing. She said, "As a new business owner, it is difficult to delegate. I'm learning how to keep a watchful eye while letting others experience, learn, and grow. Thankfully, we have a great team at Bristal Design." In the future, Houser hopes to tackle what could be one of her biggest design challenges: building herself a custom house
Education: Washington State University

Residence: Renton

Hometown: Issaquah

First job: Salon receptionist

Favorite podcast: Prefers listening to NPR

Hobbies: Antique hunting and traveling
Thomas Juarez, 29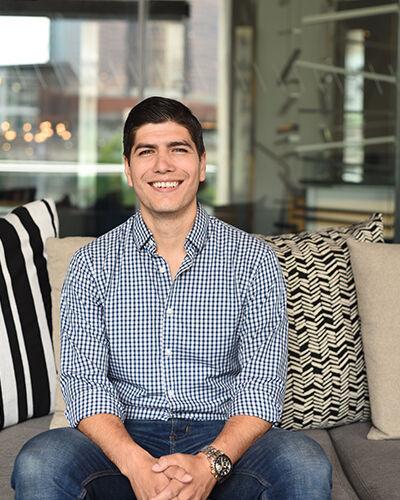 Thomas Juarez believes that millennials have the potential to do incredible things. A millennial himself, Juarez is realizing his potential. At age 20, he turned an unpaid internship into a broker job but was met with skepticism. "One older broker advised me to start wearing glasses full-time and to put some gray color in my hair to look a little older," he recalled. "That's something I've never forgotten, and it's motivated me throughout my entire career." For the last seven years, Juarez has worked at Guidant Financial and helped build technology solutions that assist people to succeed in small businesses. To help others realize their potential, Juarez volunteers as a coach and mentor at Techstars Seattle, Startup Kitsap, and University of Washington's CoMotion. On the Eastside, he cofounded ProductTank Bellevue, a meetup that connects over 500 people interested in the fields of product management, design, and engineering.
Education: Olympic College

Residence: Bremerton

Hometown: Bremerton

First job: Smoothie technician at Emerald City Smoothie

Favorite podcast: "Radiolab"

Hobbies: Spending time with family and adventuring outdoors
Kayla Klaiber, 29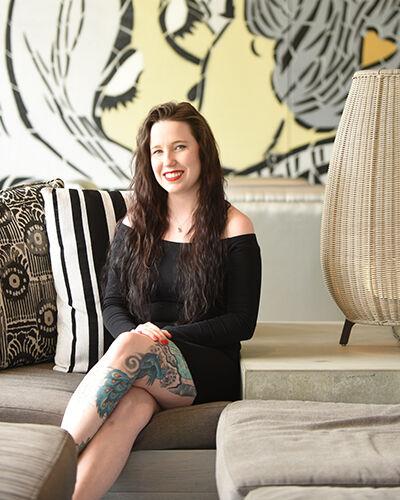 Kayla Klaiber has worked her way up in the industry, starting as a regional receptionist. She went on to become a manager in Spokane and challenged herself even more by taking over the education program for all seven Weldon Barber shops in the Seattle area. She has used her barbershop expertise to give back by shaving the hair of cancer patients. She also volunteers her time to raise money for the Behind the Badge Foundation. If she's not watching football, she can be found playing at Marymoor Off-Leash Dog Park with her dog, Libby.
Education: Gene Juarez Academy

Residence: Bothell

Hometown: Duvall

First job: Blake's Pizzeria

Favorite podcast: "Armchair Expert with Dax Shepard"

Hobbies: Traveling to every NFL football stadium, baking, and trying new foods
Victoria Kolomiyets, 28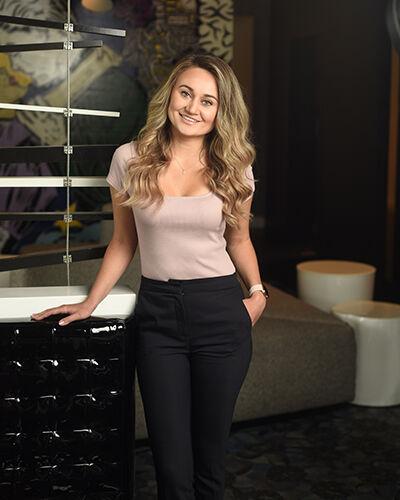 Most mornings, drowsy, caffeine-seeking people visit Victoria Kolomiyets' Fika House Kafé, where nothing makes her happier than making a good cup of coffee for her customers. When Kolomiyets takes off the apron and walks out of the café, she works as a senior project manager at JeffreyM Consulting for Microsoft. Wearing two hats is no easy feat for Kolomiyets. She initially took a break from her work to tackle the challenge of transitioning from working a corporate job to owning a small business. Now, she manages both commitments successfully. Kolomiyets also summons the fortitude to volunteer during her off-duty hours for Humble Design, a nonprofit organization that furnishes homes for families, youth, and veterans transitioning out of homelessness.
Education: University of Washington

Residence: Kirkland

Hometown: Kramatorsk, Ukraine

First job: Administrative assistant at Invisible Fence

Favorite podcast: "The Coffee Podcast"

Hobbies: Cooking, hiking, reading, socializing, and drinking coffee
Cierra Laub, 29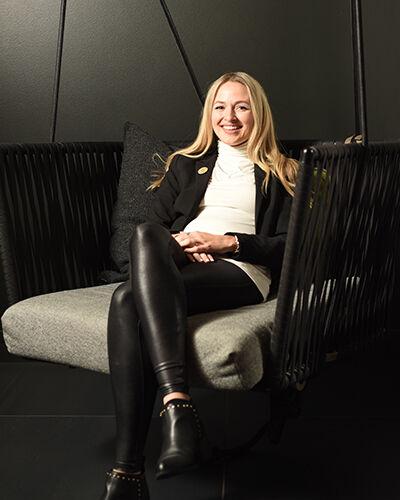 As the owner and operator of Conscious Eatery, Cierra Laub is skilled in the art of hospitality — just ask her co-worker Autumn Robison. "I was her first employee at Conscious Eatery, and I've learned so much about hospitality, putting people first, and leading by example from Cierra," Robison said. Beyond hosting skills, Laub is deeply passionate about volunteering to impact her community. At Conscious Eatery, every meal purchased leads to a meal being donated to local nonprofits assisting families struggling with homelessness. When she's not at work, Laub can be found volunteering at worthy causes across the Eastside, playing with her two dogs at Marymoor Off-Leash Dog Park, or practicing yoga and meditation.
Education: University of Arizona

Residence: Kirkland

Hometown: Tucson, Arizona

First job: McDonald's drive-thru cashier

Favorite podcast: "Press Send with Chinae Alexander"

Hobbies: Yoga, hiking, and spending time with her fiancé
Tina Le, 27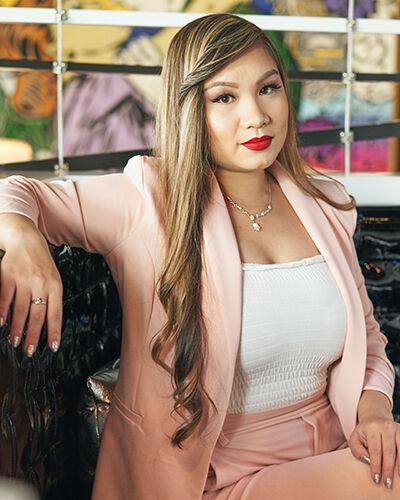 Determined to improve the quality of life in underserved communities, Tina Le decided on an early career in the healthcare field. She earned her bachelor's degree in health studies and now manages a healthcare provider that offers behavioral therapy. She hasn't stopped there. Ever the student, Le is pursuing a master's degree in healthcare administration while working full-time. Meanwhile, she started her own business, Tina Le Leadership and Business Coaching, to "inspire people to find their purpose and follow their dreams." As for Le's own dreams, she desires to open her own clinic by the time she turns 40.
Education: University of Washington, The George Washington University

Residence: Bellevue

Hometown: Renton

First job: Cashier at family's grocery store in Tacoma

Favorite podcast: "Topic of Discussion"

Hobbies: Cooking, traveling, and reading
Vladimir Mkrtumyan, 28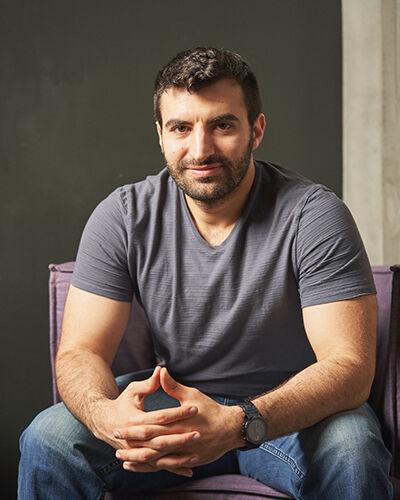 After launching two tech startups that didn't sizzle with success as expected, Vladimir Mkrtumyan realized a key to growth is making connections. Mkrtumyan started Cofounders Connect, a bi-monthly meet-up where cofounders can pick each other's brains and problem-solve. "My favorite thing to do is connect people," he said. "I try to connect two or three (people) daily. If you know anyone that wants any business connections, I can help them in any sector, from music to technology." Soon after founding Cofounders Connect, Mkrtumyan and his cousin introduced their latest venture, digital marketing agency Logic Inbound. Aside from personal success goals, Mkrtumyan said he also is driven to build a better life for his family, who emigrated to the United States when he was 5 years old.
Education: Bellevue College, Eastern Washington University

Residence: Shoreline

Hometown: Seattle

First job: Safeway courtesy clerk

Favorite podcast: "The Tim Ferriss Show"

Hobbies: Jogging, watching sports teams, playing chess, reading
Maxwell Mooney, 28
Maxwell Mooney is dedicated to his community, to craft coffee, and to dad jokes. In fact, when introducing himself, Mooney claims to be both the founder and dishwasher at Narrative Coffee, which, while occasionally true, is quite comical. This father of two entered the downtown Everett scene in 2017 with the opening of his specialty coffeehouse. "Coffee constantly fascinates me and has never-ending facets that engage my curiosity and desire to learn," Mooney said of the complex drink he's devoted his career to. "More than that, coffee has given me an avenue to serve people in a way I never quite expected." Since becoming part of the Everett business community, Mooney has served as a board member for the Downtown Everett Association and has been on the Economic Development Advisory Council. He's had extreme success in energizing the community with copious amounts of caffeine and fresh ideas on how to help the city flourish.
Education: Northwest University

Residence: Everett

Hometown: Kittitas

First job: McDonald's in Ellensburg

Favorite podcast: "Hardcore History"

Hobbies: Playing music, hanging with family, wood-working, video games, sling shots, and yo-yo
Raghav Nair, 27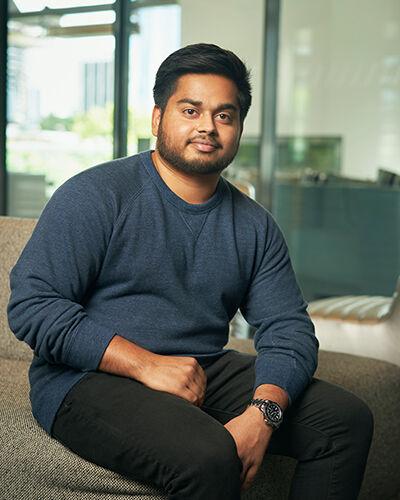 Starbucks, Disney, and Pokémon. Reading Raghav Nair's résumé, no one would guess that more than five years ago, the New Delhi transplant was struggling to find a purpose for his mathematics degree. "Luckily, I got involved with an internship where I learned about software engineering. From there, I was able to learn through self-study and various mentors," Nair said of the path that led him to software engineering. Nair just earned a master's degree in computer science from Syracuse University, and he recently completed a stint as program manager for the Founder's Institute. Currently, he is working as an instruction assistant for a series of programming courses at his Seattle-based alma mater. Ultimately, Nair said, he hopes to parlay his experience as a software engineer and instruction assistant into a career in teaching.
Education: University of Washington and Syracuse University

Residence: Bellevue

Hometown: New Delhi, India

First job: Associate for Sears

Favorite podcast: "Planet Money"

Hobbies: Listening to music, eating good food, and learning badminton
Patrick Nguyen, 27
Senior Business Analyst, Nintex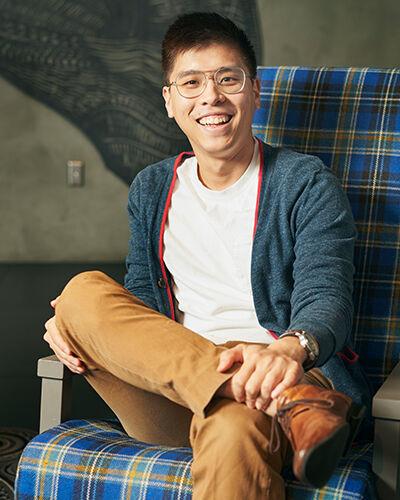 Originally from Oklahoma, Patrick Nguyen took a leap and moved to the Pacific Northwest in search of a new challenge. Within a few weeks, he was walking in to his first day at Nintex. It's been almost four years since that day, and Nguyen has climbed to the position of senior business analyst. He has created and developed custom internal solutions, offered insight and education to his peers every chance he gets, and remained humble throughout. "Although you'll never find him bragging about his achievements, he's a shining example of a person who cares deeply about any team that is lucky enough to have him," read his nomination from co-worker Elise Harrington.
Education: University of Notre Dame

Residence: Seattle

Hometown: Owasso, Oklahoma

First job: Busboy

Favorite podcast: "The Rewatchables"

Hobbies: Cooking, snowboarding, longboarding, running, and film editing
Aswin Pranam, 28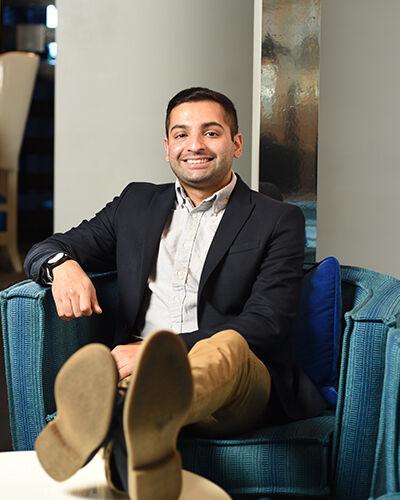 Product development, software engineering, and human-computer interaction are career hallmarks for Aswin Pranam, who splits his time between two professional worlds. In the business world, Pranam held a variety of technical and engineering roles at Boeing, Disney, Google, and IBM. Today, he is responsible for product strategy and venture development at McKinsey & Company's New Ventures incubator. In the world of academia, Pranam has written a textbook on the essentials of product management, and he now teaches a course on user experience design at Stanford University. "Aswin is a high-impact, passionate individual who has accomplished a lot," said one colleague and friend. "He embodies what it means to deliver, and he pushes himself and others to tap into their inner potential." Philanthropically, Pranam founded Elixir Labs, a nonprofit organization that builds pro-bono apps, software, and websites for NGOs. By age 40, Pranam hopes to create a "social-good startup focused on tackling drug abuse and homelessness."
Education: University of Washington, Johns Hopkins University, and Carnegie Mellon University

Residence: Bellevue

Hometown: Trivandrum, India

First job: Cashier at Wendy's

Favorite podcast: "Where Should We Begin? With Esther Perel"

Hobbies: Reading behavioral psychology books, international travel, and attending music festivals
Anjali Rai, 29
Senior Program Manager, Microsoft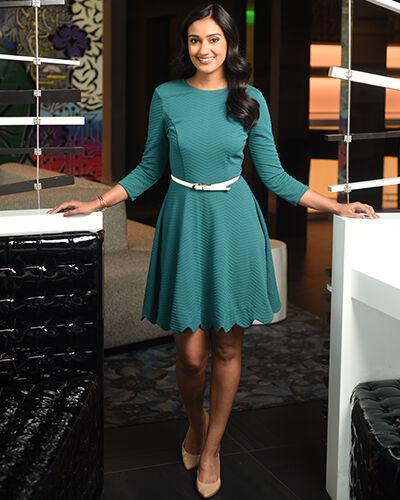 Recognizing potential in her peers and praising their successes comprise much of Anjali Rai's job as a senior-level manager at Microsoft. Now, her peers and colleagues have turned the spotlight on her, commending Rai on her ability to think analytically and creatively while being resourceful in tough situations. "Her success is echoed by the numerous patents she has been granted and the rapid trajectory her career at Microsoft is taking. She will be a future leader in our industry," raved one colleague and 30 Under 30 nominator. Rai credits her success to advice she received years ago. "Embrace the fire, because in chaos there is opportunity," she recalled. "Most major career accelerations happen when someone steps into a mess and makes a difference." Outside of work, Rai volunteers with the South Asian arts group Pratidhwani, and spends time with her husband and their Corgi puppy, Butler, at local dog parks.
Education: Massachusetts Institute of Technology

Residence: Redmond

Hometown: Chandler, Arizona

First job: Retail salesperson

Favorite podcast: "Armchair Expert with Dax Shepard"

Hobbies: Classical dance; weekend brunch with her husband; and spending time caring for the couple's Corgi puppy, Butler.
Cynthia Randriamanohisoa, 27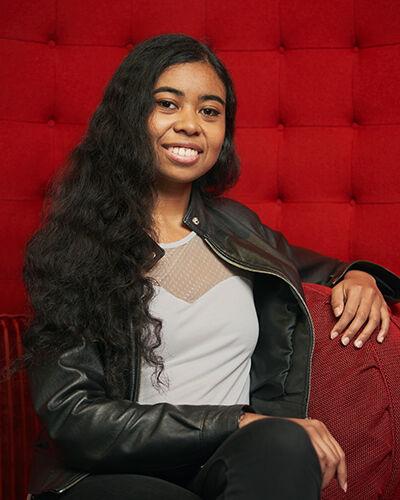 Cynthia Randriamanohisoa was born and raised in France and came to the United States in her last year of college to study at the Rensselaer Polytechnic Institute in Troy, New York, as part of an exchange program. Upon completion of the program, Randriamanohisoa was offered an internship with BitTitan, Inc., and not long after was offered a full-time position. Additionally, the 27-year-old is a staunch advocate for diversity and inclusion in the workplace. "Diversity and inclusion is a topic that's always been an interest of mine, and I try to find opportunities in my work and life to raise awareness around this," she said. The only thing that even comes close to mirroring Randriamanohisoa's dedication for diversity and inclusion, is her hobby of practicing ballet. When she's not working or advocating, Randriamanohisoa spends up to eight hours per week honing her skills and participating in local performances.
Education: Institut National des Sciences Appliquées and Rensselaer Polytechnic Institute

Residence: Seattle

Hometown: Paris

First job: Assembly line for a company making hard drives

Favorite podcast: "Manager Tools"

Hobbies: Ballet and playing the piano
Zach Richter, 27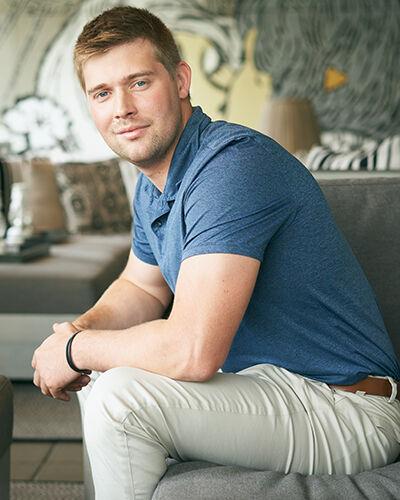 If business is going down, you can likely find Zach Richter shaking hands over chips and salsa at El Parasio Mexican Restaurant in Everett. And with all the growth Coast Workplace Solutions has been experiencing, we're guessing the chips and salsa sales are doing equally well. Richter's passion for real estate has led to him run two real estate-centered businesses, including BCM Investment Group in Arizona, which specializes in apartment buildings. One millennial myth that irks him is that the generation is "afraid of the grind" — a snub he proves false with his business ventures. The individual who nominated Richter would likely agree. "Zach is a visionary," said Tori Dahl, Richter's girlfriend of two years. "He has strong management skills and puts his employees in positions to succeed. He also has a contagious drive to be successful — not only in business but in all aspects of life."
Education: University of Washington

Residence: Everett

Hometown: Snohomish

First job: Cotton-candy maker at Lord Hill Farms in Snohomish

Favorite podcast: "BiggerPockets Real Estate Podcast"

Hobbies: Anything active and outdoors, including hunting, fishing, skiing, and hiking
Skyler Strandness, 22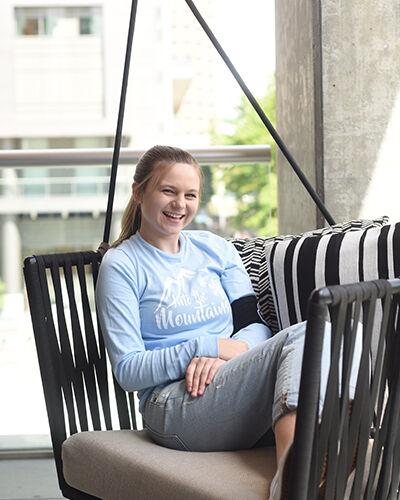 Nature always has been a refuge for Skyler Strandness and her family: As domestic violence survivors, she, her mother, and her brothers often sought the healing they needed from the outdoors. Strandness and her mother founded Barefoot Eco Outfitters together to honor the natural world and what it has always offered to them by selling Earth-friendly apparel and partnering with local conservation efforts. Strandness is committed to her mission and feels lucky to do what she loves every day.
Education: Home-schooled

Residence: Redmond

Hometown: Manchester

First job: Helper at Mom's first company, precursor to Barefoot Eco Outfitters

Favorite podcast: "Conan O'Brien Needs A Friend"

Hobbies: Tennis, photography, hiking, kayaking, biking, volunteering, camping, snowboarding, cross-country skiing, snowshoeing, swimming, singing, painting, and sewing
Riley Wallace, 27
Director of Welcome, W Bellevue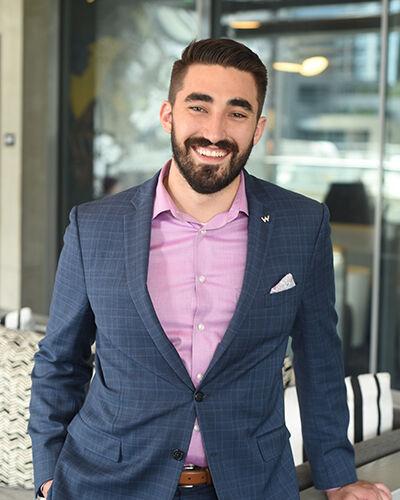 Pacific Northwest native Riley Wallace is both a hardworking professional and a serial hobbyist. He worked his way up in the hotel industry and was ultimately a part of the opening team for W Bellevue. When he's not putting in as many hours as needed to get his work done and bringing playful sarcasm and humor to his leadership role, Wallace brews his own beer and cider and does just about anything he can to get outside and move. "I don't want to ever limit myself, (my) experiences, or (my) goals," Wallace said. "I believe we should all adapt, change, challenge, and grow as we learn about ourselves and the beautiful world around us." 
Education: Seattle Pacific University

Residence: Renton

Hometown: Renton

First job: 2010 Census enumerator

Favorite podcast: "Dan Carlin's Hardcore History"

Hobbies: Home brewing, hiking, backpacking, stand-up paddle boarding, water sports, cooking, gardening, and woodworking
---
JUMP TO (sorted by last name): TOP | A-D | E-H | I-M | N-Z