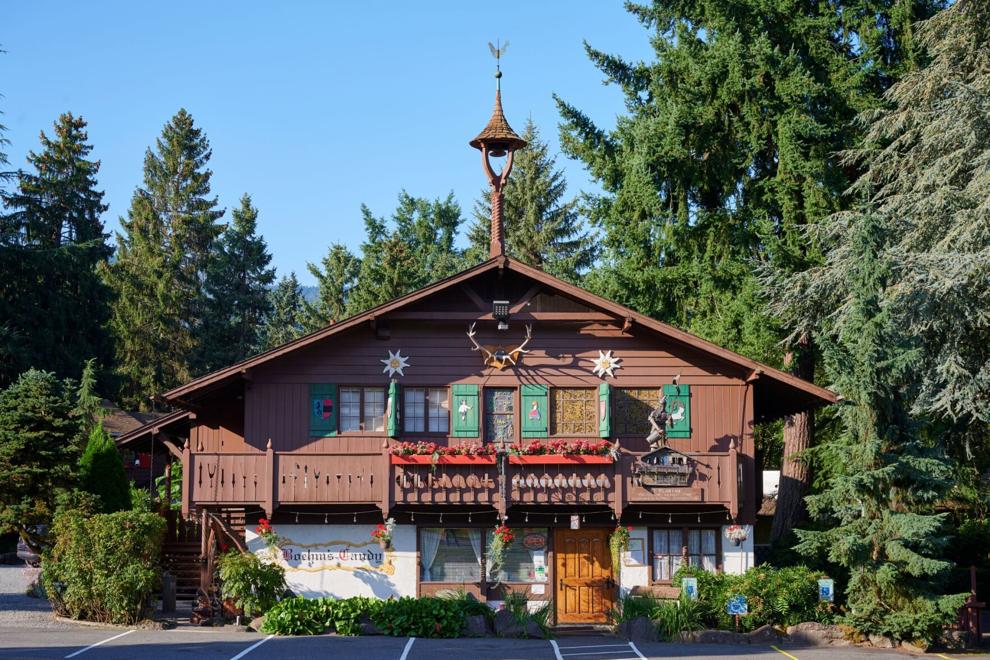 The January-February 2022 edition of 425 Business is the Legacy Business Issue. Here is the second in a series of features about local businesses steered by second-, third-, or fourth-generation leaders. Read last week's story here.
Bernard Garbusjuk has owned and operated Boehm's Candies for more than 35 years, but, in his opinion, he's really more of a caretaker tending to founder Julius Boehm's legacy.
Born in Vienna in 1897, Boehm made his way to the Pacific Northwest in 1941, after fleeing to Switzerland the previous year to escape Hitler's tyranny.
Soon after, in 1942, Boehm and his friend George Tedlock opened their first Candy Kitchen in Seattle. Boehm drew upon the wisdom of his grandfather, a pastry chef, to perfect the European line of confections while a mutual friend, candymaker Cecil Hall, helped refine the American line of chocolates. In 1956, Boehm moved Boehm's Candies to Issaquah, where it remains to this day.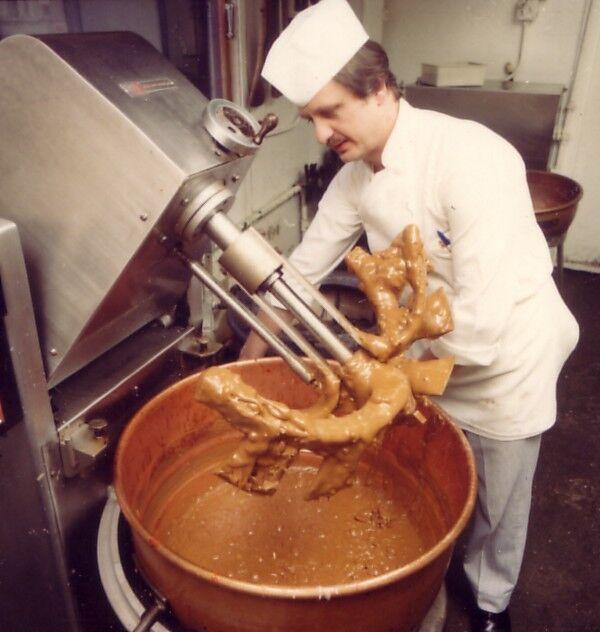 "Julius used existing recipes to a large degree, but he made his own little twist to them, and that made the whole line of Boehm's chocolates a little more unique," said Garbusjuk, a trained chef and pastry chef who began working under Boehm in 1971.
Their similar experiences immigrating to the United States from Europe united Boehm and Garbusjuk in a special bond, and, for the next 10 years, until Boehm's death in 1981, they worked together closely.
"Julius was half-Austrian and half-Swiss, and he was actually a piano builder by trade, but he learned that food was something that moves people in the U.S., or worldwide, so he cashed in on that quite well," Garbusjuk said. Over the years, Boehm's Austrian and Swiss heritage and his love of mountaineering shone through, transforming Boehm's Candies into far more than a candy shop.
The Issaquah foothills reminded Boehm of his homeland, which inspired him to create the "Edelweiss Chalet" (as it was named, symbolizing the flower of Switzerland) — the first Alpine chalet in the Northwest. The chalet was adopted by the School of Architecture at the University of Washington as an authentic Alpine chalet.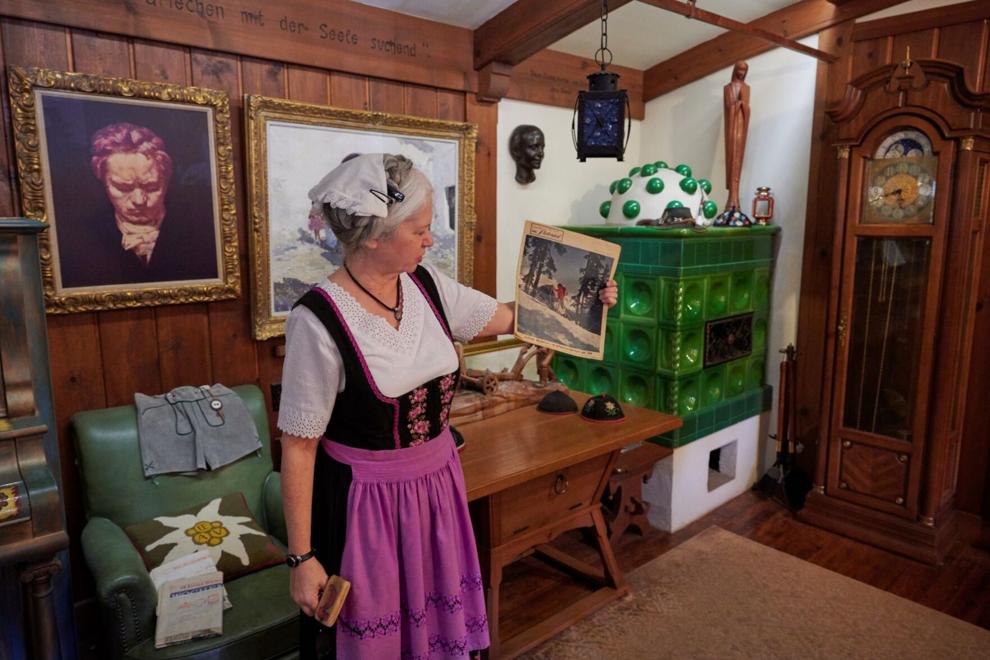 A child of the mountains, Boehm had a lifelong enthusiasm for skiing and hiking. He even established his own ski school and summited Mount Rainier three times. At age 80, he embarked on his last summit and once again climbed the 14,410 feet to the mountain's peak.
Shortly before his death at age 83, Boehm saw his vision of a shrine to fallen mountain climbers completed — a replica of a 12th-century chapel in Switzerland. Located next to the Boehm's retail store and manufacturing plant, the High Alpine Chapel has hosted several events, such as weddings, wakes, and holiday concerts, and can be seen during guided tours.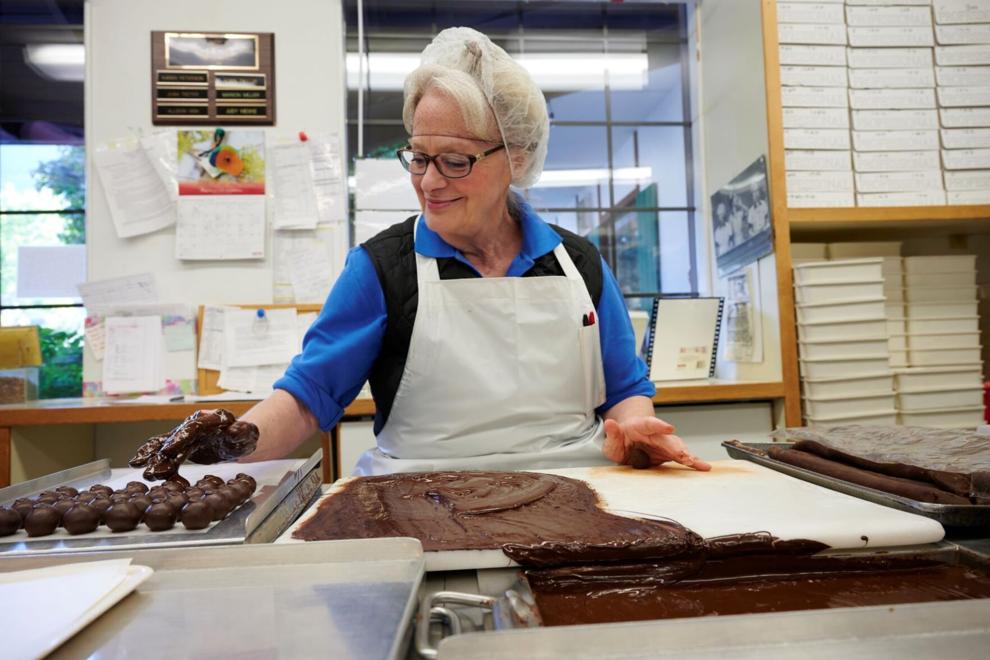 Today, Boehm's Candies remains a place steeped in history and tradition, and most of the staff has been with the company for more than 15 years. It offers more than 100 confections produced by master candy makers. Visitors will find everything from American favorites such as caramels, English toffee, and peanut brittle, to European specialties such as Mozart Kugeln and marzipan.
Garbusjuk, who comes from a long line of Austrian candy makers, continues to work closely with the staff, developing new confections and jumping back into the kitchen when needed. He hopes to continue the tradition well into the future and is now passing the legacy on to his children, who are learning the company just as he did years ago.