This article originally appeared in the November 2015 issue of 425 Business.
Redmond man brings his photography and cheer to Eastside nonprofit
Dan Stearns is like a skinnier Santa.
OK, so he's missing the big beard, red suit, and prefers the West Coast to the North Pole, but the personality traits are a match. The soft-spoken, Redmond-based gentleman greets people with a bear hug (even if it's the first time he's met you), loves giving gifts, and has been known to sneak a sweet treat or two from the kitchen. But, being the humble public servant that he is, Stearns probably would deny being Santa — he doesn't want to blow his cover, after all.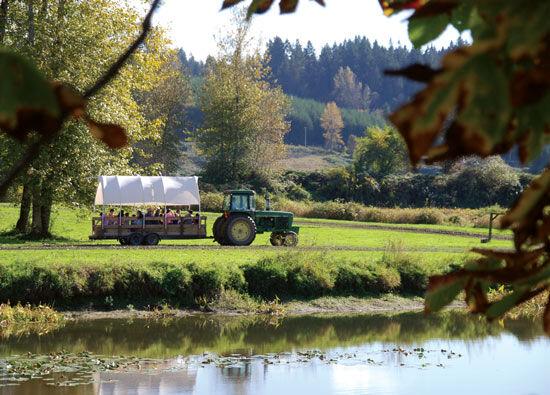 Growing up in Burlingame, California, Stearns helped his mom and sister set up the Girl Scouts camp Two Sentinels on Lake Kirkwood each summer. He'd spend his days running around doing outdoorsy kid stuff, and he caused enough ruckus that the camp bridge — Cuckoo's Crossing — bears his nickname.
Years later, in 2009, Stearns first volunteered at Carnation's Camp Korey. There, he realized that not every kid gets to experience the pure jolliness he experienced during his childhood.
Tucked along a sprawling hillside where a dairy farm once produced Carnation condensed milk, 818-acre Camp Korey is a part of Paul Newman's SeriousFun organization, which gives sick kids a chance to check their health woes at the door and, as Cool Hand Luke would say, raise a little hell. SeriousFun camps are free of charge.
"Before coming to Camp Korey, I had no awareness of how many kids needed a place to go have fun," Stearns said. "The impact camp makes on kids' lives and how well camp is run is amazing to see."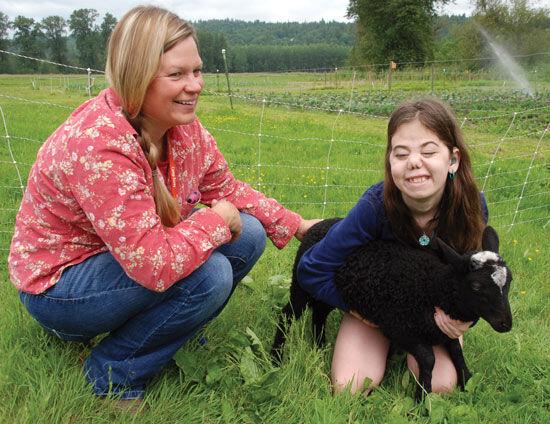 Stearns frequents Camp Korey whenever possible, which means he's there when he's not working his day job as a regional facilities manager at the Redmond offices of WorldMark by Wyndham, a vacation-rental service that manages condominium resorts throughout the world. Stearns has traveled a lot throughout his life, including during his time in the U.S. Army Chaplain Corps during the Vietnam War. Along with assisting on a helicopter medevac team, Stearns also picked up camera skills in the army, and a lifelong passion for photography was born.
Stearns' photography talent since has served numerous charitable foundations. He has provided photos and designed monthly newsletters for Seattle's Union Gospel Mission, taken photos for the Make-A-Wish Foundation, and traveled to Asia on assignment for World Vision. "Being a photographer is amazing," Stearns said. "All the cool places I've been is because I've had a camera in my hand."
These days, Stearns photographs campers grinning as they perform silly skits on stage, whiz down the zip-line and challenge course, and catch their first fish from the camp's lake.
"Dan is an exceptional volunteer," Camp Korey Volunteer Manager Janelle Kitson wrote in an email. "An accomplished photographer, Dan has taught photography to our campers, and serves as a volunteer photographer for most of our events. 'Let's call Dan!' is a common refrain around camp."
Camp Korey's marketing manager, Donna Lindsay, recalled that when the camp was in need of some new camera gear of its own, someone called Stearns to get his advice on what to buy. Stearns offered his advice — and two days later, he gifted the camp the equipment.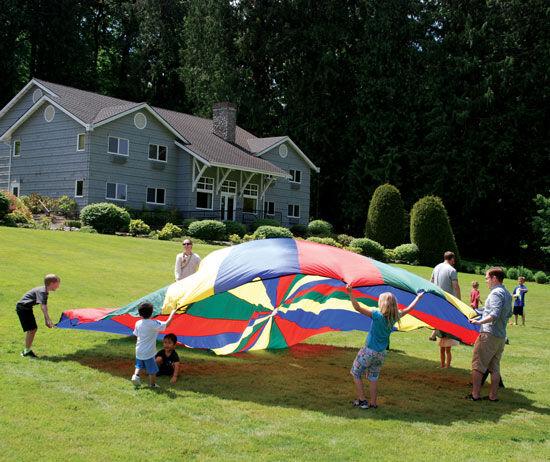 If you're still hesitant to believe the Stearns-is-Santa theory, how about this:
Camp Korey's executive director, Hillary Carey, said: "Dan Stearns is an angel." (Most saints — such as, ahem, St. Nicholas — technically are angels.) "Dan provides support for our organization at every turn, all while flashing his famous smile.
He has dedicated an unquantifiable amount of time and generosity to our mission. We are forever grateful, and undeniably a better organization, because of his commitment as a volunteer."
Volunteering at Camp Korey is a natural fit, Stearns said, and his favorite part is getting to hang out with the kids and sneaking a nibble or two of the beet brownies made in the camp kitchen. The beets for the brownies come from the certified organic garden at Camp Korey. (Perhaps this healthy eating is why Stearns isn't as rotund as the conventional depiction of Mr. Claus?)
The verdict is out as to whether Dan Stearns is in fact Santa. But there is no doubt that he is a jolly fellow who loves helping kids put a smile on their faces.
Want to be Santa-like yourself? 
If, like Stearns, you want to contribute to Camp Korey, you can become part of Korey's Crew and donate supplies, time, or money. Visit campkorey.org for more information.