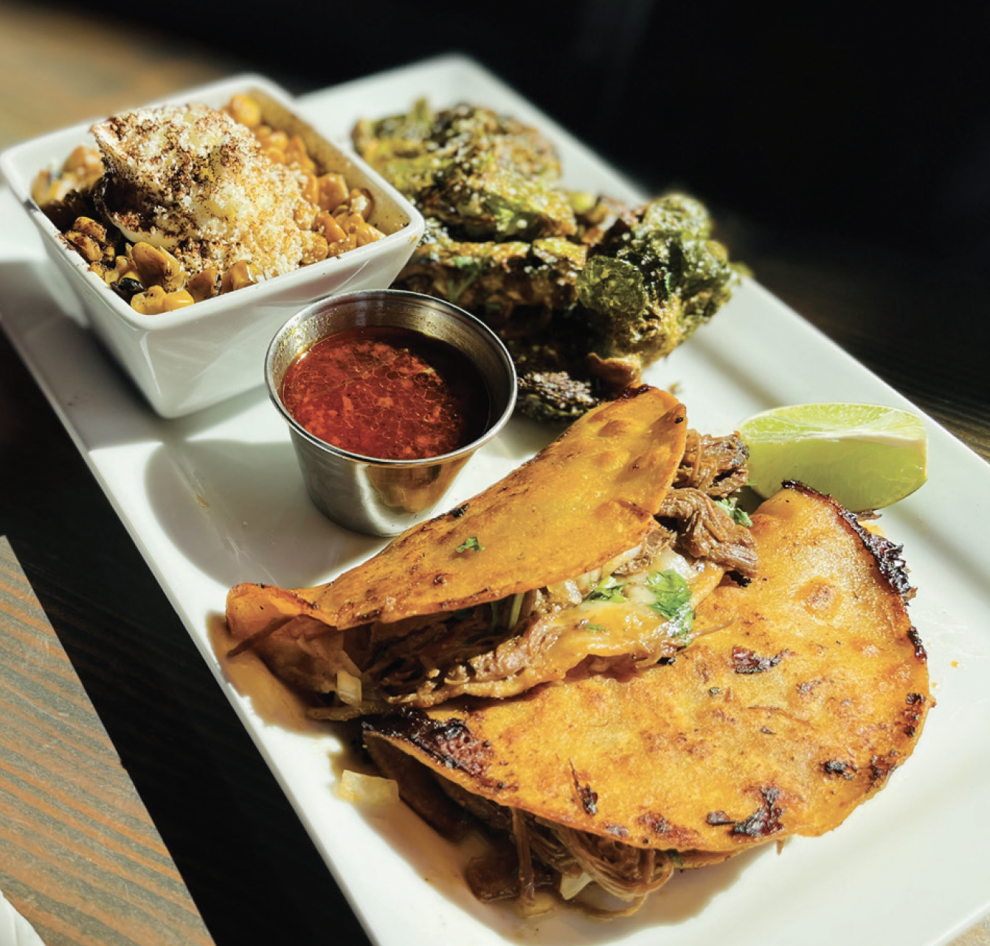 The Place: Cava Azul Cocina & Cantina
The Dish: Tacos de Birria
Location: 17705 140th Ave. N.E., Suite A2, Woodinville; open daily from 11 a.m.-close.
This month celebrates National Taco Day on Oct. 4. Not that anyone needs an excuse to enjoy tacos, but for those in search of the sometimes-elusive birria style, Woodinville's recently opened Cava Azul Cocina & Cantina is here for all your taco cravings.
Julian Ramos, founder of Redmond and Kent Station's Agave Cocina & Cantina restaurants, opened Cava Azul this summer to offer modern and traditional Mexican cuisine in the heart of Eastside's wine country. Along with several taco fillings, including a Bajastyle fish taco, or a bright chicken tinga, Cava Azul's Tacos de Birria combines slow-braised tender beef with ancho and guajillo chili peppers and Oaxaca cheese, served with a side of the signature dipping consommé to make every bite even more flavorful.
Cava Azul's tacos come with a choice of sides that include fried plantains, seasoned Brussels sprouts, roasted corn, and several other options. Perfectly paired with one of Cava Azul's many cocktails or margaritas, it's a fitting way to celebrate National Taco Day or any day of the week.