It started in 1980 as a single 74-room property in Tukwila.
Today, Silver Cloud Inns & Hotels is an 11-property, privately held boutique brand, its locations running along the I-5 corridor from Mukilteo to Portland, with three of those branches and the corporate headquarters located on the Eastside.
That 11th property is set to open this spring: a much-anticipated, 194-room Tacoma property at Point Ruston.
Silver Cloud has been locally owned and operated for 40-plus years, started by Jim and Roberta Weymouth, former apartment owners who have focused on slow growth and quality, with a nod to offering affordable options to business and leisure travelers in locations those visitors would want to be in. Typically, that means activities and amenities are nearby.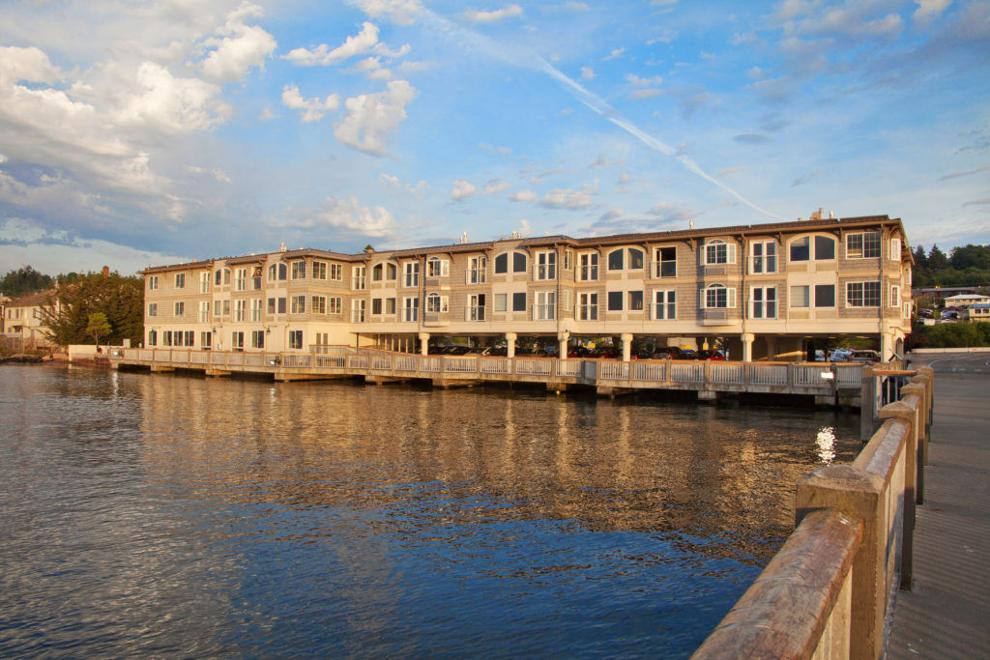 Today, Silver Cloud Inns & Hotels employs more than 500 people and is led by longtime CEO Jim Korbein.
"To this day," said Brian Zuber, Silver Cloud's chief operating officer, "(the Weymouths) are still very involved with the development and design phases of our new hotels and renovations. From our modest beginnings to the upscale hotels we are building today, we have always held true to a guiding principle of 'friendliness and cleanliness.' It may sound a bit trite, but exceptional hospitality needs to have these two elements."
Justine Kunz, director of sales and marketing for Silver Cloud Hotel Tacoma at Point Ruston Waterfront, agreed that the company takes great pride in its elevated level of service, the trust garnered among regular customers over the decades, and a desire to get involved with the Northwest communities in which they're situated.
Regardless of the reason travelers book a stay, she said Silver Cloud always aims to provide a comfortable and stress-free environment that feels like home — with its smoke-free and pet-free guestrooms and suites, and beyond.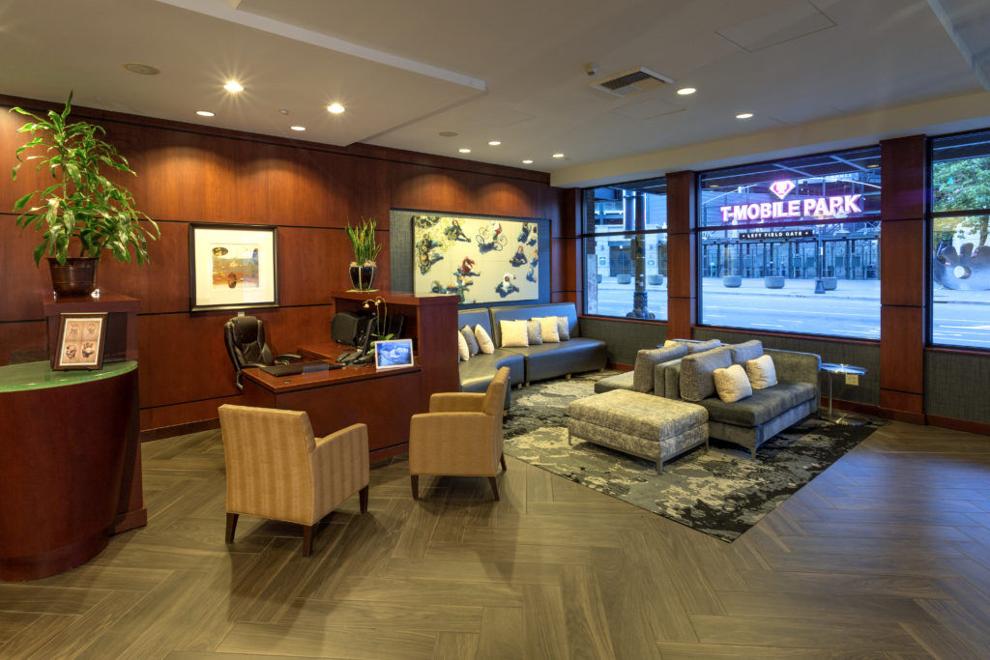 "In a marketplace heavily dominated by international hotel brands, we have chosen to position ourselves as a regional boutique brand and focus on delivering a more local experience," Zuber said. "Our guests often comment on the more personal level of service they encounter at our hotels." Guest feedback is monitored closely and influences hotel operating decisions, he added.
Pandemic-Related Changes
The pandemic hit the hospitality world hard, affecting bottom lines of restaurants; entertainment venues; events; and, of course, lodging.
"A big identifier for us is guest loyalty," Kunz said, adding, "It's really about being agile, being able to adapt, and constantly improve." In fact, she believes that being part of a smaller company proved an advantage during the past year, after COVID-19 arrived in the United States. Despite all the new health and safety protocols, she said, "We were able to be more nimble with a smaller brand."
Zuber added, "Obviously, our hotels have been impacted through the pandemic; however, we have seen some success with business from the medical care community, maritime groups, and essential workers in other industries."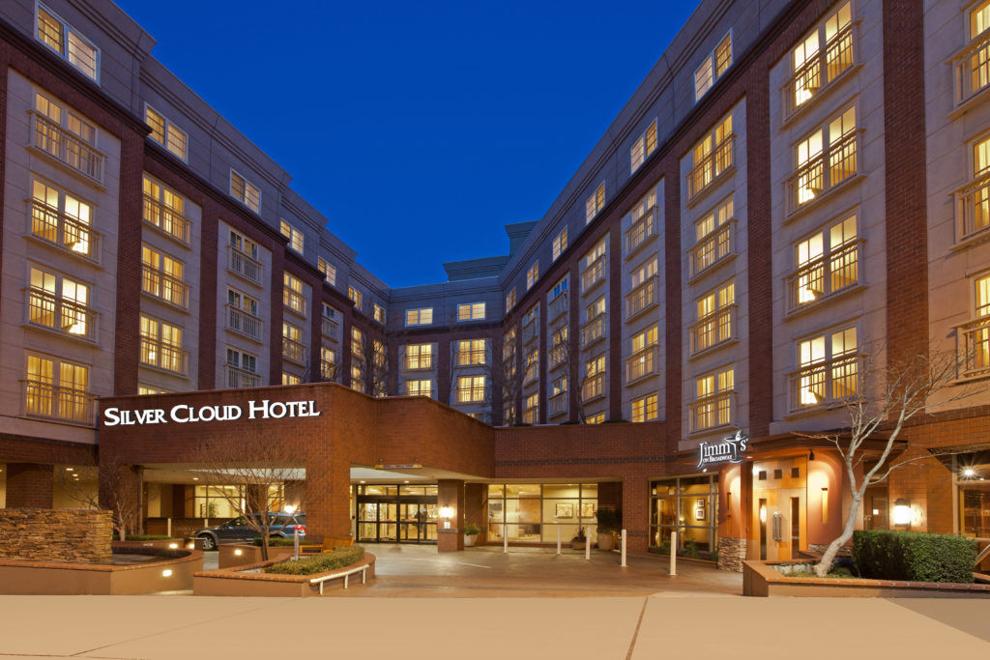 Standout Qualities
Much to guests' delight, Silver Cloud follows a general philosophy of pursuing premium locations that are waterfront; water view; or in close proximity to major demand generators such as stadiums, hospitals, universities, or corporate campuses.
"Selecting solid locations is certainly key to the hotel business and has served us very well over the years," Zuber said.
For example, Silver Cloud Inn Redmond sits in the heart of a high-tech corridor, situating guests just three blocks from Microsoft's main campus. Silver Cloud Hotel Seattle – Stadium is located across the street from T-Mobile Park, home of the Seattle Mariners, and next to Lumen Field (formerly CenturyLink Field), home of Seattle's NFL and MLS teams. The Silver Cloud Inn Mukilteo – Waterfront is located adjacent to the Mukilteo- Clinton ferry and is Mukilteo's only waterfront is a stone's throw from the water, neighboring the Fred Hutchinson Cancer Research Center, 5 miles from the University of Washington campus, and only a 20-minute walk to the Space Needle.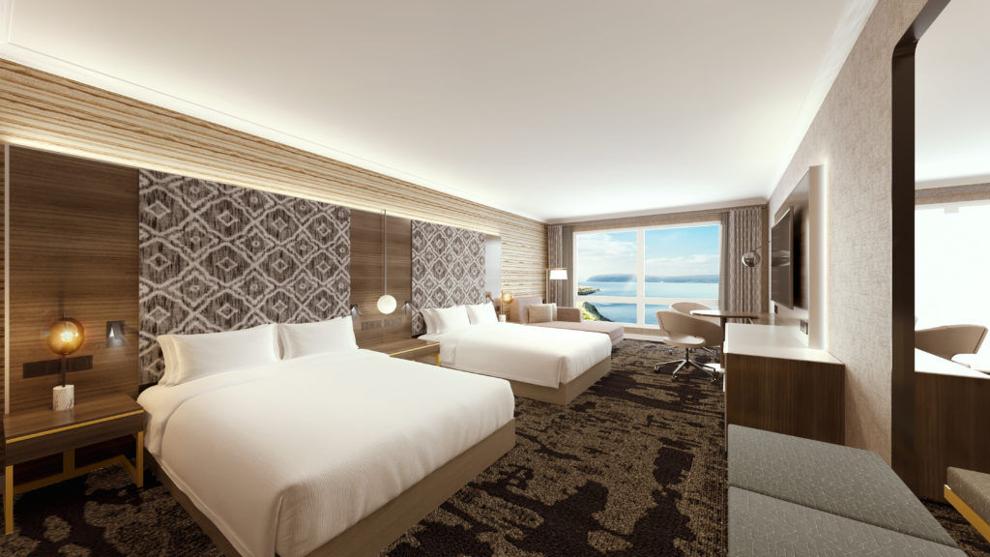 While the company has long practiced green initiatives, from guestroom recycling and composting to responsible purchasing, Silver Cloud's current emphasis is on mitigating its carbon footprint through reduced energy consumption.
"New and emerging technologies for hotel energy management have made some incredible advances in the last several years," Zuber said. "Our new Point Ruston Waterfront location will be the first to use a new guestroom energy-management system that we expect to retrofit into our other locations in the near future. It is rewarding to read guest comments on our environmentalism efforts and know they share our passion."
A Grand Opening
Looking ahead to the remainder of 2021, Kunz and her team are thrilled about the opening of their second Tacoma hotel, this one located along the coveted waterfront. The other Tacoma property, also on the waterfront, can be found less than 3 miles away in Old Town, and is less than half the size of the new one.
Silver Cloud Hotel Tacoma at Point Ruston Waterfront will be the brand's flagship hotel, with 194 guest rooms and an onsite restaurant and bar, Copper & Salt Northwest Kitchen, that offers indoor and outdoor seating. The hotel also will feature the company's first-ever brand spa — Spa Serein. (The word serein is poetically defined as: "fine rain falling after sunset from a sky in which no clouds are visible.") The hotel also boasts a heated, outdoor rooftop pool and 15,000 square feet of event and conference space.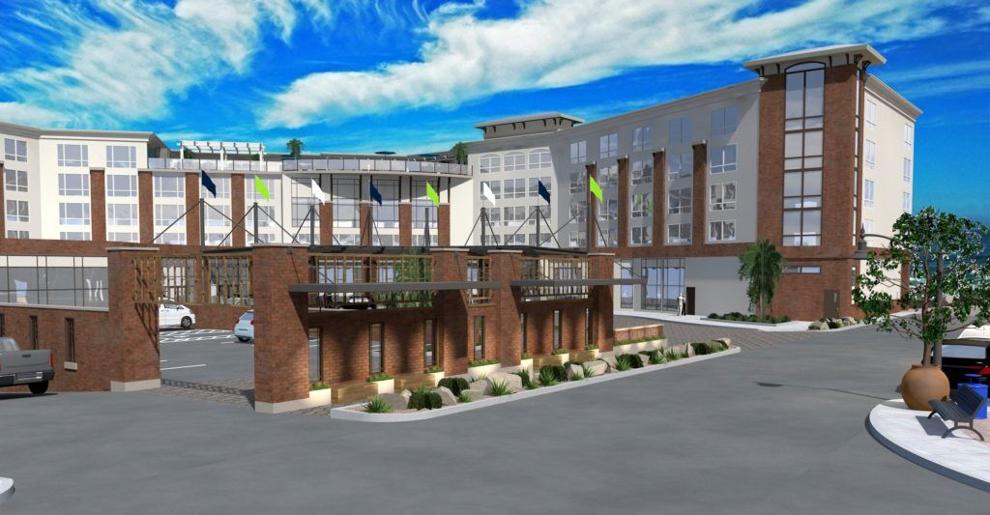 "It's heavy on the event side," Kunz said, "which is new to the brand."
The latest-addition hotel truly embraces its environment, Kunz added. "It says, 'This is the Pacific Northwest.'"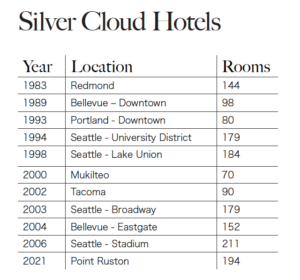 Walkers can enjoy a decent stroll to Point Defiance and the zoo, and guests of all ages will relish spending the day outdoors in nature on nearby hiking and biking trails — or on Tacoma's glistening waterways. Yet the main feature, of course, involves the property's views. Rooms offer glimpses of Commencement Bay, the majestic Olympic and Cascade mountains, and occasional sneak peeks of Mount Rainier, too.
Kunz raves about recent development that has transformed Point Ruston over the past decade, bringing a public market, movie theater, outdoor spaces, and boutique shops and restaurants. Kunz and her team recognize that, after the challenging events of the past year, "There's a hunger for people to go out and do things." She added, "People want to celebrate with loved ones or have a solo staycation — to get outside of the four walls of their Zoom office."
As to whom this newest venue may appeal, Kunz said, "We want it all. We want to have something for everyone."
In accordance with the latest health and safety regulations, her team would love to provide the local spot in which Tacoma residents can enjoy a weekly happy hour with friends, Friday family dinners, and special-occasion gatherings. "Weddings will become a wonderful opportunity for our waterfront destination," she said.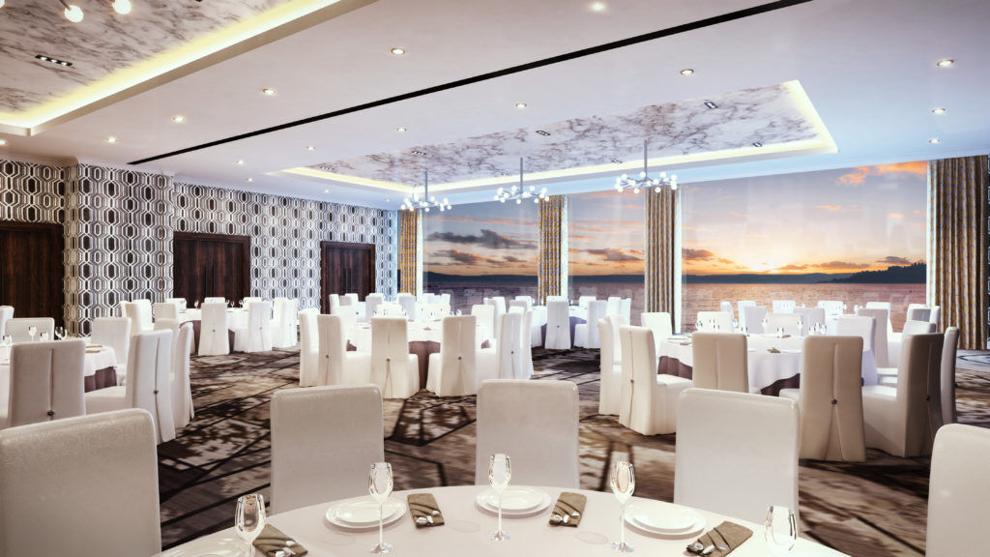 The hotel also aims to become a true destination for out-of-towners to savor the splendor of the Northwest.
As of early February, online reservations for the new hotel had gone live for dates beginning July 15 — something Kunz deemed "a great sign of progress and confidence." And as the Tacoma hotel ramps up for its projected opening, Kunz said the team will be looking to hire local staff, from those working behind the bar and offering spa services to those filling housekeeping and management roles.
"It's hard times for hospitality in general," Kunz said. "We're local down here, and we're happy to engage.
"We're incredibly humbled by the support in light of everything going on. We feel so supported and are so excited to be part of this community."