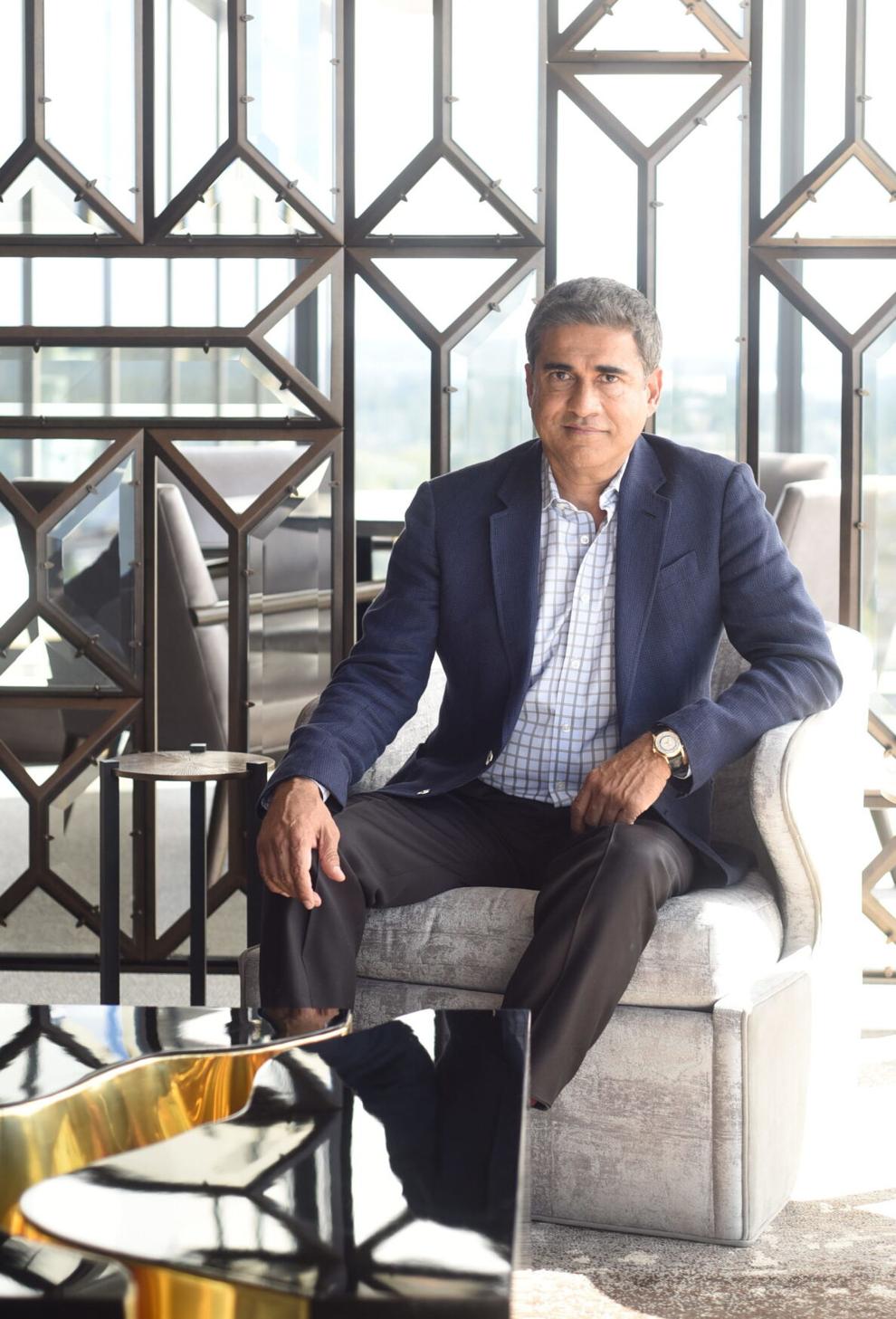 Fortress Development CEO Andy Lakha is helping bring to life Avenue Bellevue, a two-tower, mixed-used epicenter for high-end retail, entertainment, housing, and hotels. The project broke ground in September and is expected to open in 2022. Lakha shared some insight into what he calls "the most important project" of his life.
Q:

 

Tell us about the design of Avenue Bellevue. How did you and your team land on this vision?
A: I am a longtime Bellevue resident, and I wanted to bring something different to the community. The design of the south tower was inspired by the flow of water. But beyond the striking exteriors of the towers, I wanted to build something that would set a new standard for architecture, residential design and amenities, and luxury hospitality in a mixed-use environment, not just for Bellevue but for the entire Pacific Northwest. Seattle and Bellevue are now truly global cities; the world is watching what we do here, and it is my feeling that we need urban developments that reflect that position.
Q:

 

You said it took two years to develop your dream team for this project. What were you looking for?
A: Because this is the most important project of my life, I am deeply invested in every aspect — from the overall sleek, sculpted design of the towers, down to hand-selecting the fine details of each residence, like the lighting, bath fixtures, and cabinetry. After a global search of architects, I selected local firms Weber Thompson and CollinsWoerman, as well as Hirsch Bedner Associates (HBA, the largest hospitality design firm in the world). I traveled to Chicago to meet with Luca Lanzetta Group, which specializes in luxury design, and then traveled to Italy multiple times to meet with the principals of Ernestomeda, Gessi, and Antoniolupi to pick out finishes. I care about my community, and Avenue Bellevue will set a new standard for design, hospitality, and urban living in the region. Also, I want to build something that will make my friends and family proud.
Q:

 

In the years you've been planning and dreaming about this project, how has it changed from vision to reality? Were there aspects that didn't make it into the final product and vice-versa?
A: Of course, there are some aspects that we left on the cutting room floor — and others that we may save for the future — but overall, I am incredibly proud of the final design. One example of an idea that evolved during that creative process was my desire to incorporate the outdoors into the living spaces of our Estate Homes. What resulted are these beautiful serpentine balconies that wrap around floor-to-ceiling windows and blend smoothly into the facade of the tower.
Q:

 

Which part of Avenue Bellevue are you most excited to see come to fruition?
A: I would say there are two aspects that I am particularly excited about. The first one is the bathrooms. The bathroom is where you start and end your day — it's where you spend time alone and set your mood for the day. I very much wanted to create a bathroom environment for our guests and residents that is centered around art and wellness. 
The second aspect that I can't wait to visit is the Plaza at Avenue Bellevue. We created a street-like "Avenue" that cuts through the building and allows for pedestrians and cars to pass through what will be a real, upscale "neighborhood" retail plaza. The concept was inspired by the intimate, pedestrian-friendly streets of ancient European cities.
Q:

 

You've been in this business for more than 20 years. How do you keep your creative flame burning?
A: I travel frequently for work and leisure, and I'm always inspired by the architecture, food, and culture in every city that I visit. I also love being a part of spectacular events, whether it's a major sporting event, an awards show, or an audience with one of my heroes. Being a part of these once-in-a-lifetime moments is energizing and inspirational.
It is also easy to keep the creative flame burning when you're passionate about your work. I am so excited about what we are doing with Avenue Bellevue that I can't wait to get to work in the morning. As a developer, I don't take on many projects — and I'm not interested in conventional buildings. I only embark on projects that will bring value to the community in a unique way.