This month's edition of Lead + Follow — a Q&A section dedicated to further understanding the personal and professional mindsets of area business leaders — features Claire Sumadiwirya, founder of Bellden Café in Bellevue. Sumadiwirya, who holds a degree in business and sociology from the University of Washington and an MBA from Seattle University, previously worked extensively in global business, hospitality consulting, and community development.
She opened her café roughly three years ago, and it has since earned numerous accolades and media coverage, including from The Seattle Times, Reader's Digest, and KING 5. Sumadiwirya previously was featured on the cover of 425 Business for her philanthropic work. She loves volunteering, learning new ways to provide better hospitality, and traveling.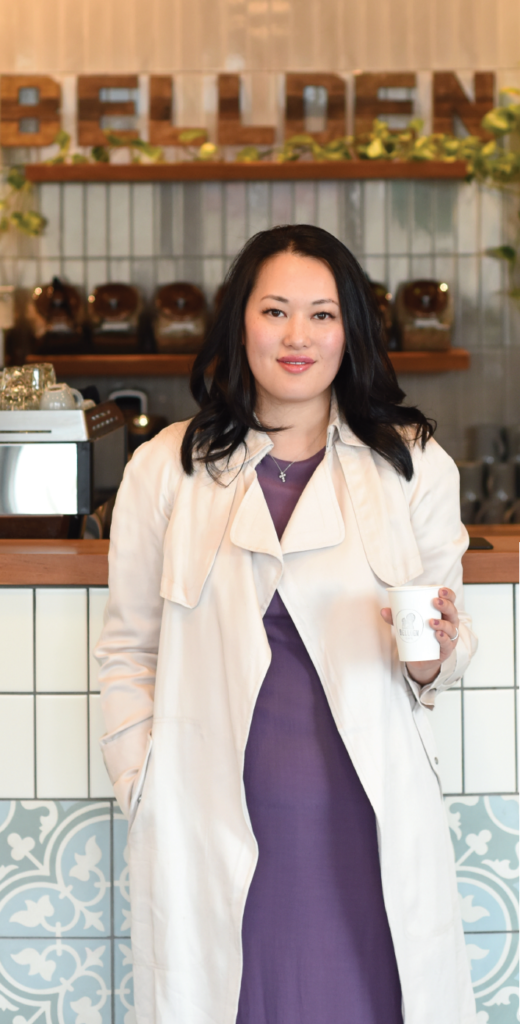 If you could stick to one age, what would it be, and why?
My current age. I love all the business and life lessons I have learned over the years. Growth is a very important part of my life, and I am proud of all the growth I have accomplished.
Last Netflix or Prime binge?
The Queen's Gambit. I always loved playing chess, but now the show really inspires me to play more often with my children, and surprisingly I get beat whenever I am undermining them. What a lesson.
What's your favorite vacation spot?
Anywhere that has a lot of history and culture, and/or with sun and beaches. I cannot narrow it down to just one, but a few of my favorite spots would be Paris, Maui, and Bali.
If you could be anywhere in the world right now, where would it be?
Here, in Bellevue. During the hard times, being with my community is very important to me. We have to support each other even more now.
What's worth paying for?
Great hospitality and creativity
Do you still write letters?
I am very old-school in that sense. I hand-write almost all cards I send and hand-write letters to my grandparents and our regulars.
Wine or drink of choice?
Good coffee, of course. I also love whiskey on the rocks: super simple yet so elegant.
What's your most treasured possession?
All the handmade gifts made by my children, my customers, and friends. Every year for my birthday and Christmas, I always wish for those so much and treasure each piece deeply.
What causes are important to you?
There are so many; just look at all the charity partners we work with. Currently, it is definitely health care, and that's why I feel so honored to be a board member on the Overlake Hospitality Foundation Board.
What excites you most of our future?
The growth of humanity. 2020 wasn't the kindest year for us, but we have found so many more ways to be kind to each other.
What is your mantra?
Never regret the bad decisions, but always remember why I failed. Never be stressed over things that are out of my control, but always be passionate about the things that bring people together.
What is your leadership style?
A combination of servant leadership, transformational leadership, and charismatic leadership. I enjoy building relationships and inspiring others to accelerate their growth patterns. I only hire people who are smarter than I am.
What are some must-haves on a road trip?
Healthy snacks, board games, and art supplies
What, apart from time, would make the biggest difference to your life?
Finding more great people like the ones on my team, and delegate more responsibilities to these amazing people.
What is the first thing you do in the morning?
Kiss my children.
What does success look like?
Have the freedom to work anywhere in the world remotely with the support of a brilliantly capable team, while still always having quality time to raise my children myself.
If you could learn a new skill, what would it be?
Definitely a new language!
What advice would you give your younger self?
Go chase your dream with all the passion and energy and with no reservation, and always surround yourself with people who really love you and can tell you the honest truth when you are wrong.
I am energized by learning and communicating.
In 10 years, I hope to achieve my definition of success.