Motorists driving anywhere on the Eastside for any length of time will be hard-pressed not to spot an armada of Tesla vehicles of varying models and colors. There are so many, in fact, that road-tripping parents can thank their lucky stars that no one ever tried to substitute Tesla's Models S, 3, X, and Y for Volkswagen Beetles in a game of punch buggy. And while the car that Elon built is one of the most popular electric vehicles on the road, other carmakers are putting pedal to metal to close the gap. Other electric vehicles on the road today include the Ford Mustang Mach E, the Volvo XC-40 Recharge, the Volkswagen ID.4, the Porsche Taycan 4S, and the Audi Q4 e-tron, to name a few. And with a fleet of new EVs hitting streets in 2022 and beyond, consumers will have even more green options to add to their garages.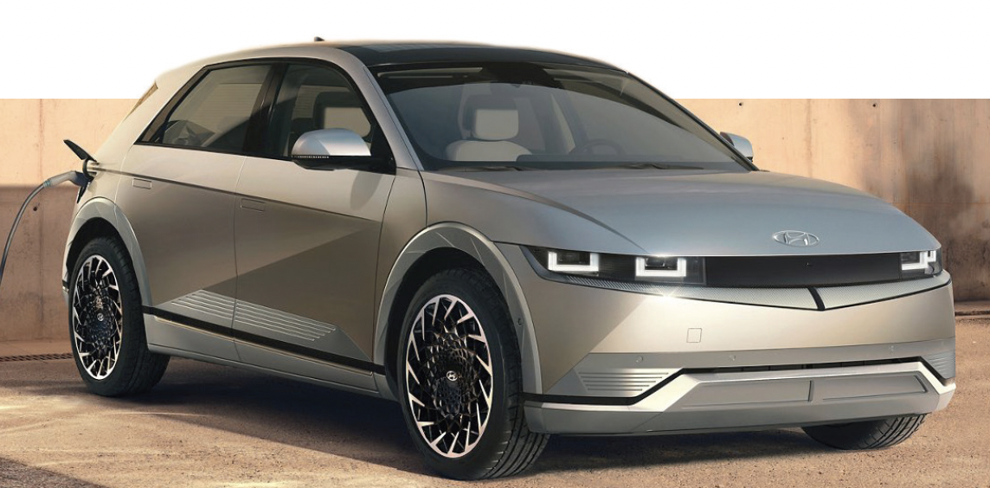 Hyundai Ioniq 5
Following on the heels of Hyundai's all-electric Kona, the new Ioniq 5 should be hitting streets any day now with its projected "winter 2021" release window. Though it wasn't clear as of press time what the price point on this vehicle would be, it sounds as if it might be a steal due to a deal between Hyundai and Electrify America to provide owners with two years of free charging on one of the largest consumer fast-charging networks in the country.
Projected release: Winter 2021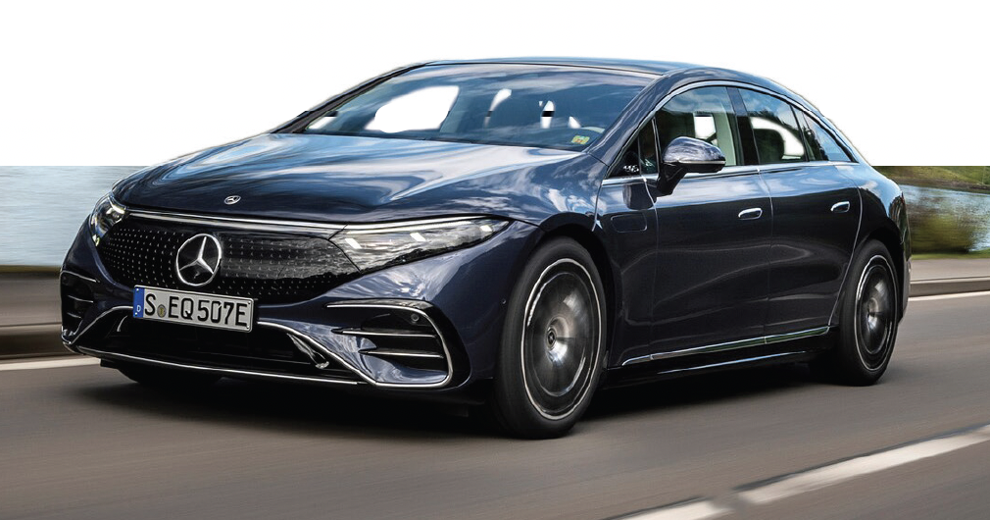 Mercedes-Benz EQS Sedan
As any electric vehicle owner will attest, wind resistance — or drag — is the killer of mileage efficiency. Cue this sleek sedan from Mercedes-Benz. The German carmaker says this sedan is "seductively sculpted," making it one of the "most aerodynamic production vehicles" on the market. And it's not too bad on the eyes, either, with an LED light band that spans the entire width of the grill. This design is replicated inside with an equally impressive 56-inch curved glass instrument panel encompassing three screens and abundant ambient lighting. Moreover, the vehicle boasts premium connectivity, charging, and voice commands from any seat.
Projected release: Late 2021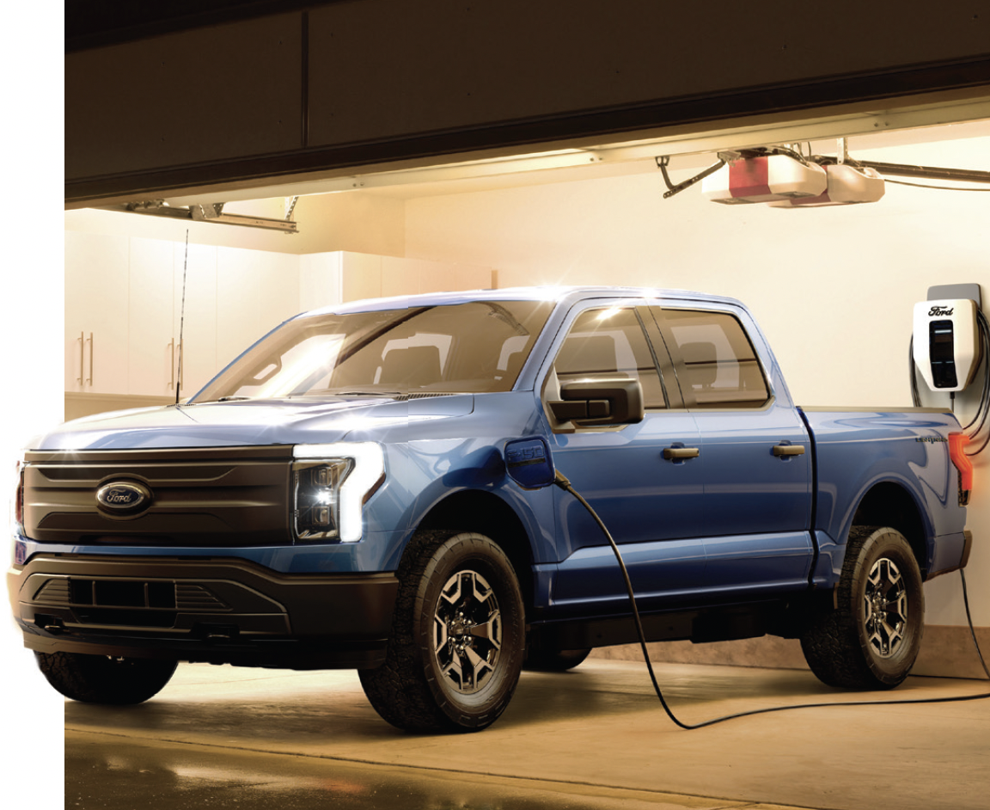 Ford F-150 Lightning
It's no secret that Ford's F-Series trucks have been the country's No. 1 best-sellers for more than 40 years. So it should come as no surprise that the Ford Motor Co. would select the F-150 as the foundation for its second full-electric vehicle. Touting 563 horsepower and 775 pound-feet of torque, this rugged workhorse has a fold-out work surface, standard 4x4 and independent rear suspension, a massive front trunk, and the ability to invert its battery charge to power a pregame tailgate, or even an entire home, for hours.
Projected release: Spring 2022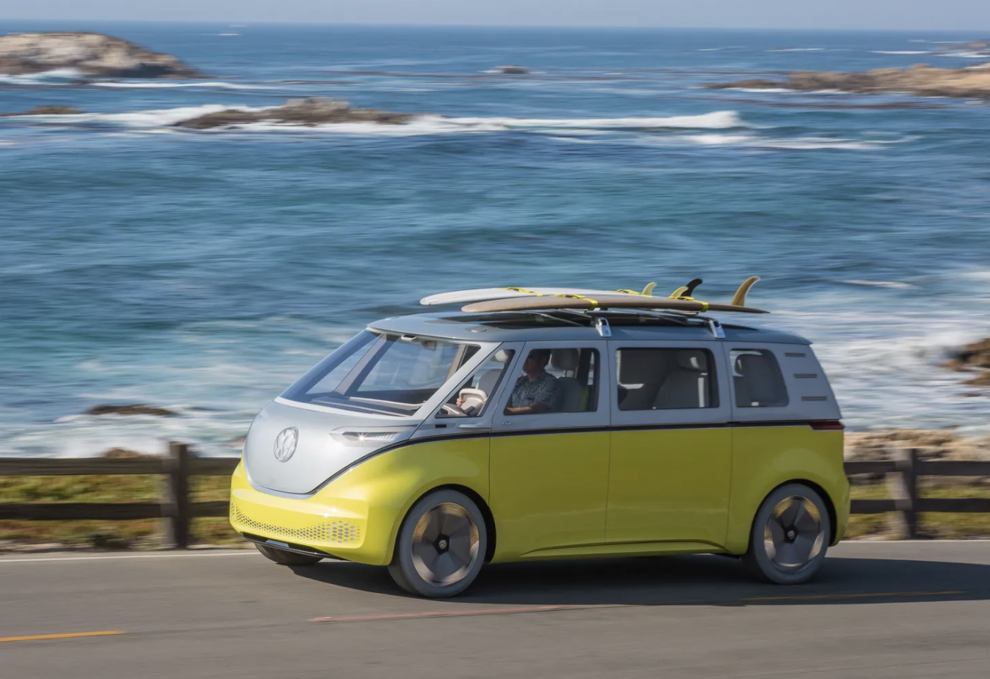 ID.Buzz
With the all-electric ID.4 already on dealer lots and future EVs in the works, few vehicles have been as anticipated as Volkswagen's reimagining of its classic VW Microbus, the electrified ID.Buzz. "Volkswagen's plan is to really, really go after the EV market and go at it with a full lineup of SUVs and sedans," said Says Louangphakdy, general manager of Volkswagen Puyallup. "Not just what you typically see with EVs, they want to want to make it fun, they want to make a statement, they want it to be stylish." Appealing to sun-tanned surfers and soccer moms alike, the Buzz is shaping up to be as versatile as it is stylish with its myriad rotating seat and storage configurations to fit up to eight passengers. Even the driver's seat will have the option to rotate 180 degrees in anticipation of Volkswagen's upcoming fully-autonomous driving technology, I.D. Pilot.
Projected release: 2023