Whether flying cross-country or camping in the middle of nowhere, these devices will make travel a breeze.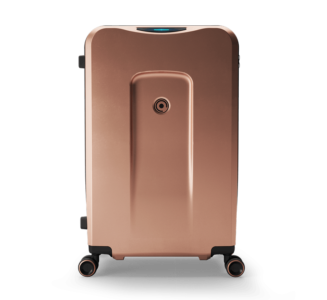 Plevo Infinite Smart Luggage
$559
The Plevo Infinite is well worth the price if you're looking for security, convenience, and style. Lock the suitcase using face or touch ID and track its location with a GPS monitor. The removable battery is approved for use on domestic and international flights. It also charges nearly any device, from an iPhone to a Nintendo Switch. Extend the suitcase for longer trips, but don't sweat extra baggage fees. The Plevo app will show exactly how much a bag weighs.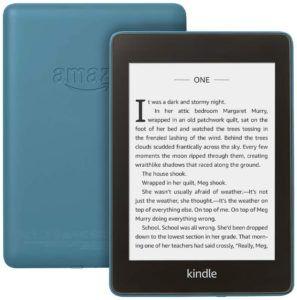 Amazon Kindle Paperwhite 
$129
Dive into e-books at the beach or pool with the Kindle Paperwhite's new waterproof design. The latest Kindle model offers other great features, such as a more lightweight design, better battery life, and twice the storage. (The 8 GB version can hold an estimated 3,000 e-books or 35 audiobooks, depending on size.) The glare-free display and adjustable text resolution make the Kindle as easy to read as paper. It also plays audiobooks. Choose from several colors, including black, twilight blue, plum, and sage.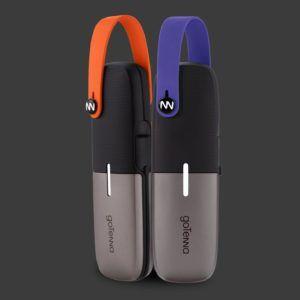 goTenna Mesh
$179 for pair
Planning a back-country adventure? The goTenna Mesh will keep you connected despite no cell service. The Mesh clips easily to backpacks and connects with smartphones. The device then sets up a short-range network where secure text messages can be sent, and GPS locations can be shared between party members up to 4 miles away in open country. You can also send out alerts to other Mesh users in the area in case of an emergency.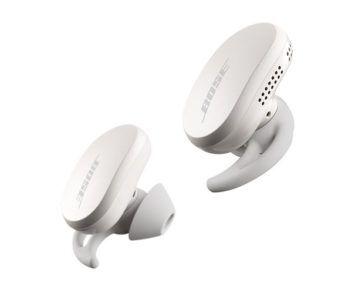 Bose QuietComfort Earbuds
$279
Escape from the outside world's cacophony with the Bose Quiet- Comfort. These wireless earbuds are comfortable to wear and, like every Bose product, deliver excellent audio quality. Select a desired level of noise canceling, and the QuietComfort will adjust automatically to outside sounds. Ignore the din of busy hotel lobbies or jet engines, and relax with favorite tunes or a good audiobook. They also look stylish in soapstone or triple black.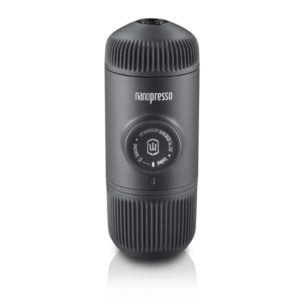 Wacaco Nanopresso
$65
Never settle for instant hotel coffee again. The Nanopresso is a compact espresso machine that easily fits in a carry-on. Simply add a shot of a favorite espresso blend to the filter basket, and fill the chamber with hot water. Then press the piston a few times to make a perfect cup of java. While it doesn't come with a milk steamer, the Nanopresso can help stretch a travel budget. It's also a great choice for camping.