Born on the Eastside and out of the minds of software developers, Sucker Punch Productions has been creating video games since its founding team departed from Microsoft in 1997. The group, armed with a love of video games, began tirelessly working on game development, and in late 1999, released its first product: Rocket: Robot on Wheels for Nintendo 64.
The company was acquired by Sony in August 2011, and today Sucker Punch creates an ever-expanding arsenal of gaming experiences in its new office building in downtown Bellevue, which the company moved to in October 2017. The space is colorful and streamlined, offering creative outlets for its 130-plus staff working on the newest venture, Ghost of Tsushima, an open-world Samurai action-adventure game.
JPC Architects and Foushée implemented the design and build of the project, which includes a perfectly situated kitchen with views of the city, glass walls reminiscent of European architecture, colorful neon lighting, and an in-house motion-capture studio. When not working at one of the hundreds of screens, staff can be seen taking a break in the lunchroom, joining a weekly Life Drawing session, or heading to the 929 gym — a membership Sucker Punch provides for all employees.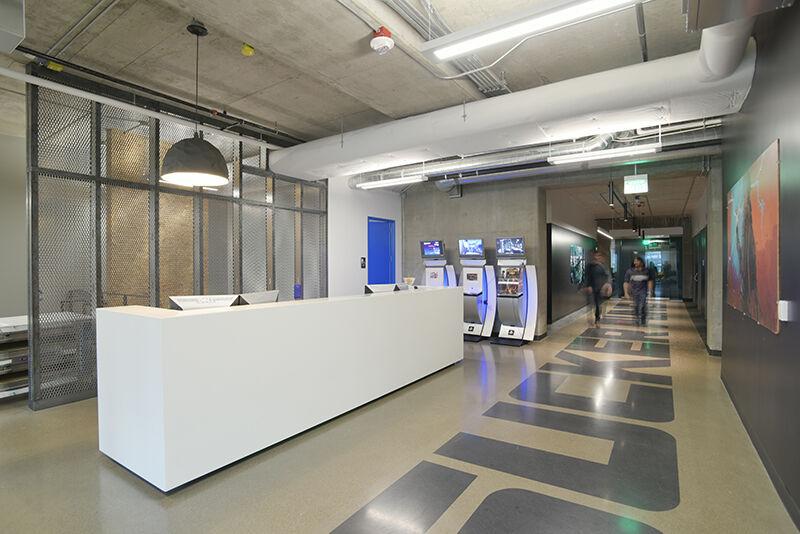 Lobbyist
Lobby guests are welcomed by polished concrete floors with "Sucker Punch" displayed on them in large text.
---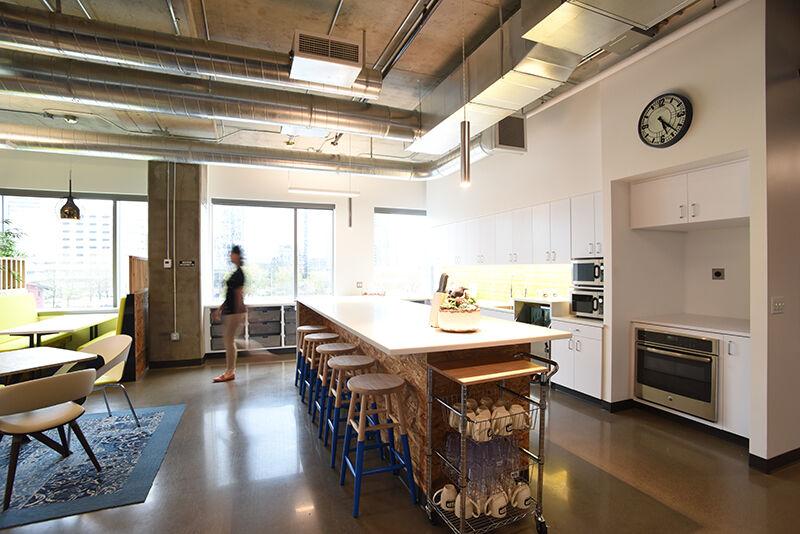 Take a Break
A bright white kitchen with unobstructed views of the city draws staff together at lunch.
---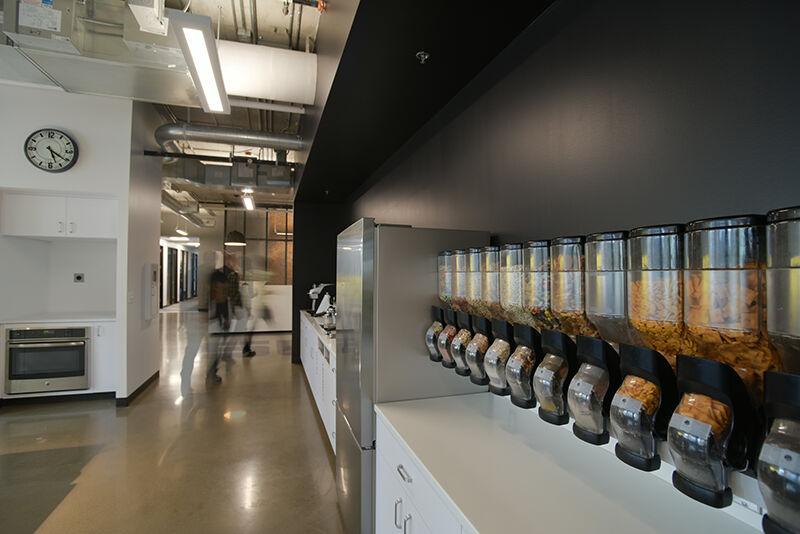 Snack Attack
Goldfish, chocolate-covered almonds, trail mix, breakfast cereal, and just about anything else you need to solve the afternoon snack hunt is available.
---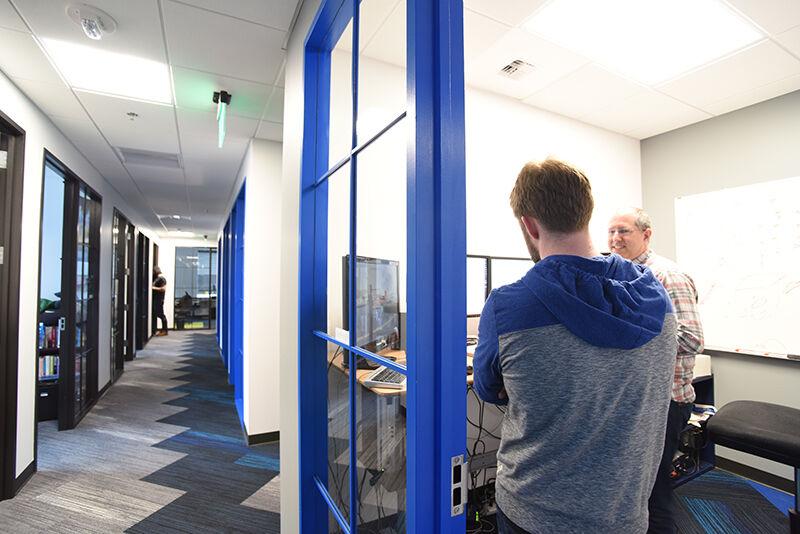 Doors Open
Long hallways lined with French-style doors maintain an open concept and add tons of light.
---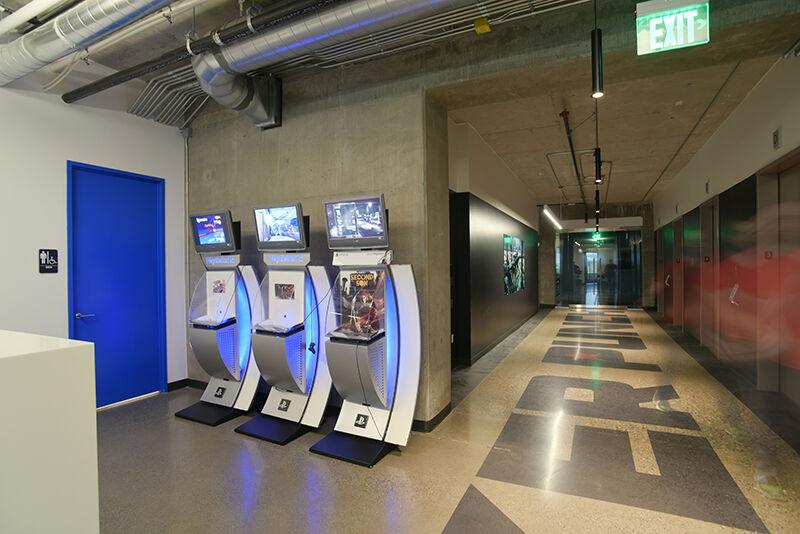 Game On
Sucker Punch originals like Rocket: Robot on Wheels, Sly Cooper, and Infamous:Second Son are on display.
---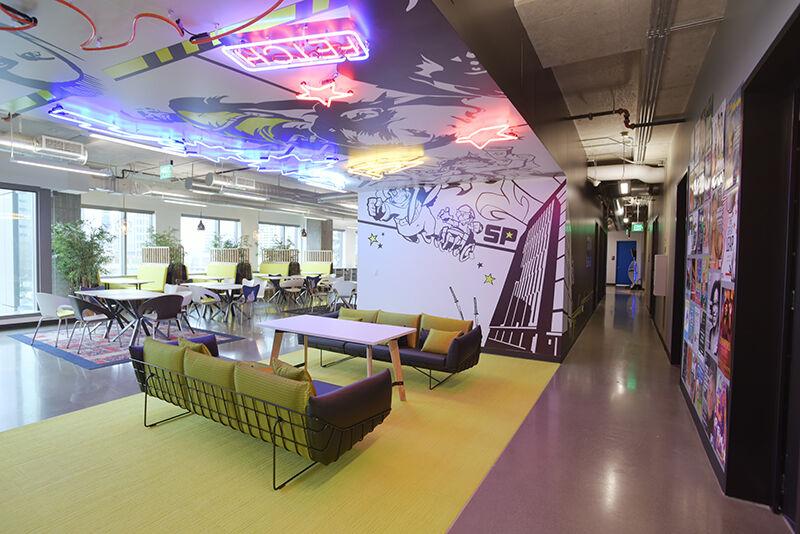 Creatively Calm
A lounge area with neon lights and graffiti-style artwork is a hub for employees to unwind with a coffee cup in hand.
---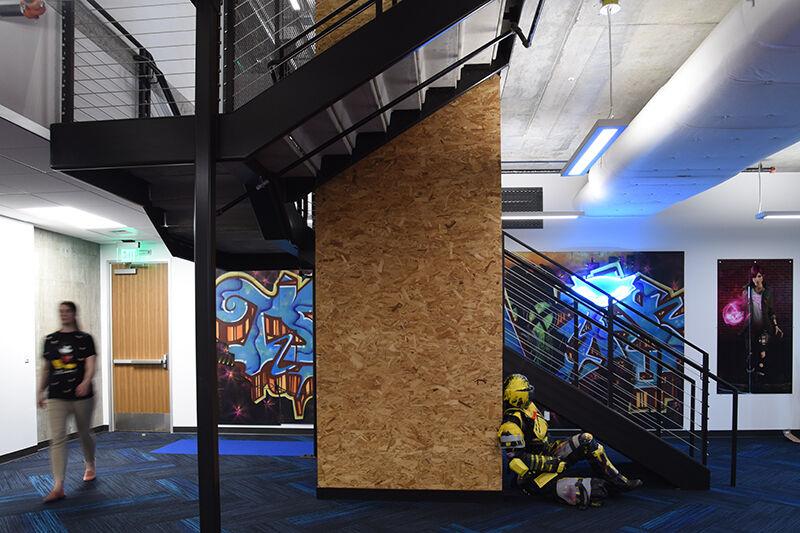 Take a Break
A militant D.U.P. soldier — from the PS4 game Infamous: Second Son — casually sits near the staircase heading to the lobby.
---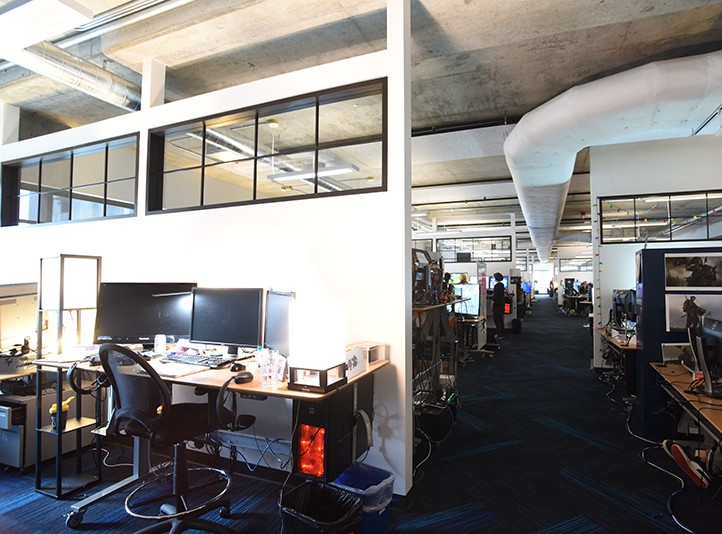 The Trenches
From concept and art to design and implementation, staff work tirelessly to create new open-world concepts. 
---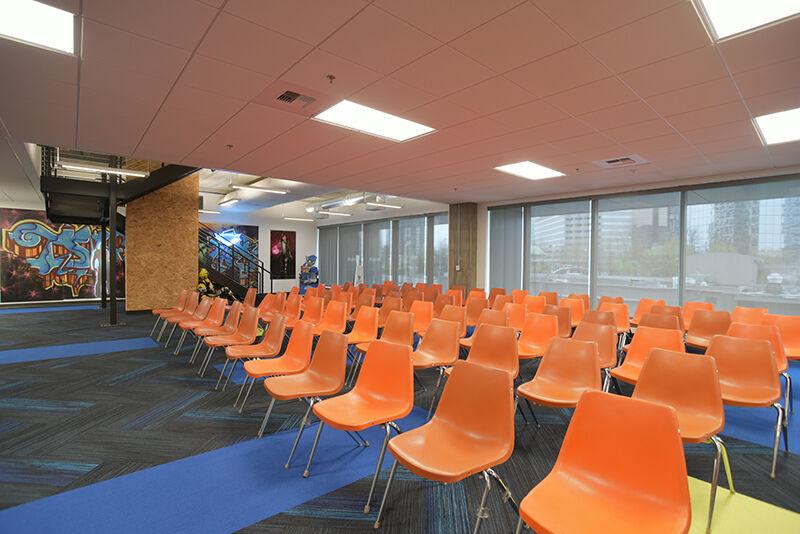 School's Out
Vintage orange chairs were purchased from a local high school for staff meetings. The unexpected furnishing is one example of the company's eclectic style.
---
The Matrix
The motion-capture studio enables games like Ghost of Tsushima to be created using real actors. The technology captures their movements, making the game characters more realistic. A patterned carpet is intentionally arranged in a grid design to help actors know where to stand.