Travel is finally opening up, and Americans are feeling emboldened to once again go to destinations near and far. If you're traveling this summer, we recommend one trashy, just-for-fun book and one of the following three business and professional-development reads. We'll leave it up to you to decide which selection to read when.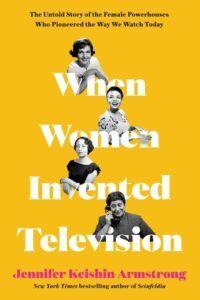 When Women Invented Television 
Get to know television pioneers Ima Phillips, Gertrude Berg, Hazel Scott, and Betty White in a series of vignettes about the women that pop culture forgot. Entertainment Weekly veteran and author Jennifer Keishin Armstrong is no stranger when it comes to digging into television history. She has many books under her belt, including Seinfeldia: How a Show About Nothing Changed Everything and Sex and the City and Us: How Four Single Women Changed the Way We Think, Live, and Love. In When Women Invented Television, Armstrong's exhaustive research breathes new life into the early careers of these four powerhouses and explores the politics, sexism, and racism they fought against to make television what it is today.
Harper | $27.99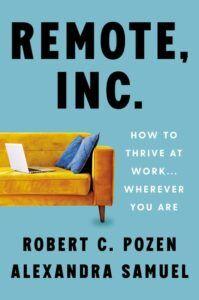 Remote, Inc.
The pandemic-driven overnight switch from doing business in person to a work-from-home model was at best mildly disruptive. At its worst, it was a complete overhaul of systems and processes that have been in place for the life of most companies. Now that the dust has settled, it's time to streamline the way virtual business is done with this timely and practical guide for any business owner or employee who intends to keep their company completely or partially in the work-from-home model. Written by productivity experts Robert C. Pozen and Alexandra Samuel, Remote, Inc. aims to help readers make a remote work plan, foster good remote relationships between employees, find a work/life balance from home, make online meetings more engaging, and more.
Harper Business | $29.99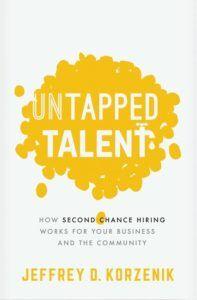 Untapped Talent: How Second Chance Hiring Works for Your Business and the Community
Why should business leaders hire some of the tens of millions of people in the United States with criminal records? Well, the short answer is that these individuals are highly talented, reliable, and eager to work. The long answer is one that author and chief investment strategist for one of the country's largest banks, Jeffrey Korzenik, lays out in this 288-page guide. Korzenik, a sought-after public speaker, pulls from his work on the intersection of the criminal justice system and the labor markets to help leaders gain onboarding strategies for smooth transitions with second-chance hires.
Harper Collins Leadership | $22.99