This month, we have books to help professionals feel empowered in business and in life. Whether readers are looking for the motivation to defeat those blood-sucking telephone scammers or vanquish the fear living deep within themselves, we've got recommendations for that.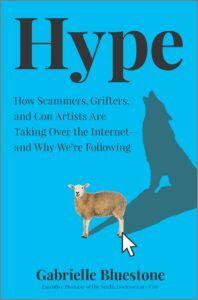 Hype: How Scammers, Grifters, and Con Artists Are Taking Over the Internet — and Why We're Following
The arrival of COVID- 19 brought a wave of scammers and a deluge of schemes to get our money — we've lost count of the number of calls we get per day about extended vehicle warranties or emails touting better insurance rates. Cue this 352-page read by former Vice journalist and executive producer of the hit Netflix documentary Fyre, Gabrielle Bluestone. Bluestone pulls from scientific research, interviews, and more to unpack the grift and shed light on the seemingly endless parade of contemporary snake-oil salesmen seeking to drain our bank accounts in the digital age.
Hanover Square Press | $29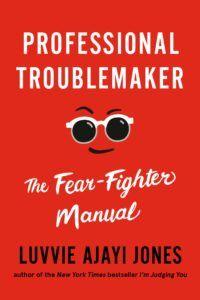 Professional Troublemaker: The Fear-Fighter Manual
Coming hot on the heels of Luvvie Ajayi Jones' first book, I'm Judging You: The Do-Better Manual, this March 2021 release has rocketed to the top of The New York Times' best-sellers list and shows no signs of slowing down. Author, blogger, comedian, and public speaker Ajayi Jones uses her smarts, humor, and candor — plus a few lessons from her Nigerian grandmother — in her second book, Professional Troublemaker: The Fear-Fighter Manual, to dissect fear and dismantle impostor syndrome from the inside out. Only then, Ajayi Jones says, can we "live boldly in spite of all the reasons we have to cower."
Penguin Life | $26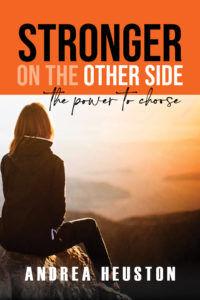 Stronger on the Other Side: The Power to Choose
Andrea Heuston, the successful CEO of an Issaquah-based creative design firm, lays out the biggest challenges and traumas in her life — including infertility, adoption, a life-threatening coma, and a tragic house fire — in her memoir, Stronger on the Other Side: The Power to Choose. Released last month and timed to celebrate her 50th birthday, this book is meant to remind readers that we "choose our responses to life's curveballs" and "no matter how devastated we feel, we can rise from the ashes and be stronger on the other side," Heuston said.
Lead Like a Woman Publishing | $14.97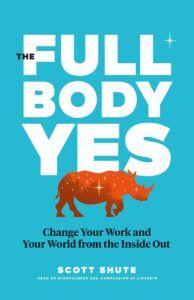 The Full Body Yes: Change Your Work and Your World from the Inside Out
For those who wish they had a mindfulness coach sitting at the neighboring desk, this wish is as good as granted, because author Scott Shute is literally the head of mindfulness and compassion programs at professional networking site LinkedIn. The Full Body Yes: Change Your Work and Your Worldfrom the Inside Out exists for one purpose: to mainstream mindfulness. Due on bookstore shelves later this month, this read will delve into helping readers discover what is most important to them while redefining success, merging work with happiness, and using compassion as a strategic advantage in business and in life.
Page Two | $26