After two long years, we no longer can ignore that nagging yen for travel. While indulging that wanderlust — whether by hitting the open road or by jetting off to some foreign locale — don't forget to pack a little summer reading for the voyage. Consider the following reads to avoid yet another round of the license plate game or provide a means to hasten that stretch of time after the in-flight movie ends.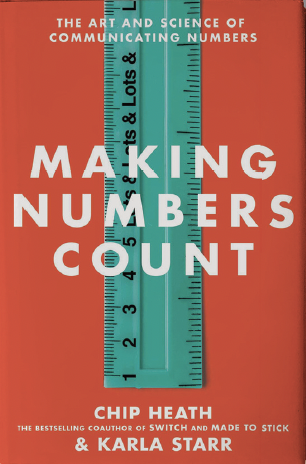 Making Numbers Count: The Art and Science of Communicating Numbers by Chip Heath and Karla Starr
Let's face it: Numbers can be tiresome and zap creativity. A spreadsheet or a fi gure-laden slide presentation can befuddle even the smartest audience. How does one communicate just how big 5 gigabytes of music storage can be? Is it possible to help an audience visualize 1/100,000th of an atom? Can sales fi gures be presented in a way that interests the audience? These are just a few of the questions authors Chip Heath and Karla Starr endeavor to answer in this 208-page guide that instructs math lovers and math haters alike to bring more data into their business communication in a natural and relatable way. Using numbers to tell a story, tying integers to the audience's emotions, or even something as simple as using whole numbers rather than decimals are just a few of the ways the authors spark the reader's creative process.
Avid Reader Press | $24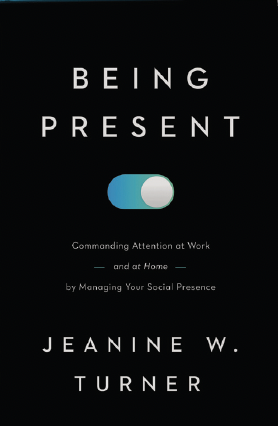 Being Present: Commanding Attention at Work (and at Home) by Managing Your Social Presence by Jeanine W. Turner
Whether answering work emails during dinner with the family or using a work computer to order new drumsticks for a middle-school musician, the boundaries between our personal and professional communications are no more. Instead, we find ourselves "multi-communicating" through our devices, unable to be socially present with family, friends, and coworkers. Fortunately, this is just the problem author and Georgetown University communications professor Jeanine W. Turner has spent the last 15 years researching. Turner gets right to the point in this 208-page read, with practical advice for intentional change to be more socially present while commanding more attention from those around us.
Georgetown University Press | $30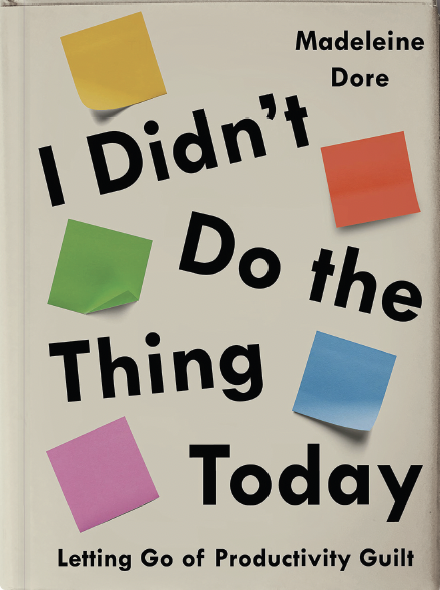 I Didn't Do the Thing Today: Letting Go of Productivity Guilt by Madeleine Dore
The COVID-induced work-from-home hibernation underscored a lot of problems within our society, but possibly none more so than the fallacy that we can do it all. Abandoning the soul-sucking commutes and being home to switch the laundry from the washer to the dryer seemed like a good thing on paper, but now that we're two years deep, we realize we're even less productive than we were before. Even on the most productive days, we are left paralyzed for the tasks left undone — filled with guilt, anxiety, and disappointment. In just more than 300 pages, Dore reveals her findings from five years of research and effectively dismantles the unrealistic expectations we place on ourselves each day. If you're waiting for permission to let things fall off your to-do list, this is it.
Avery | $27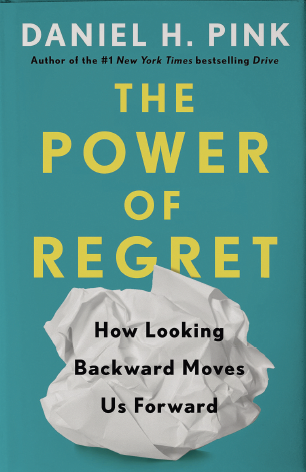 The Power of Regret: How Looking Backward Moves Us Forward by Daniel H. Pink
Making mistakes is part of being human. The only thing possibly more human is the regret we feel as a result of those missteps. This is an emotion that author Daniel H. Pink knows better than most. Drawing on "the largest sampling of American attitudes about regret ever conducted" and his own World Regret Survey, Pink examines the social psychology, neuroscience, and biology behind the "no regrets" ethos. Born from this data, The Power of Regret is an anthology of compunction. Not only does Pink make readers feel seen in these true stories, but he also offers pragmatic takeaways for transforming regret into something positive.
Riverhead Books | $28