Driving around these traffic-jammed parts can feel like a chore, so we found some interesting options to help you take better care of the thing that you likely spend far too much time in — your car — so your commute to and from work can be as headache-free as possible.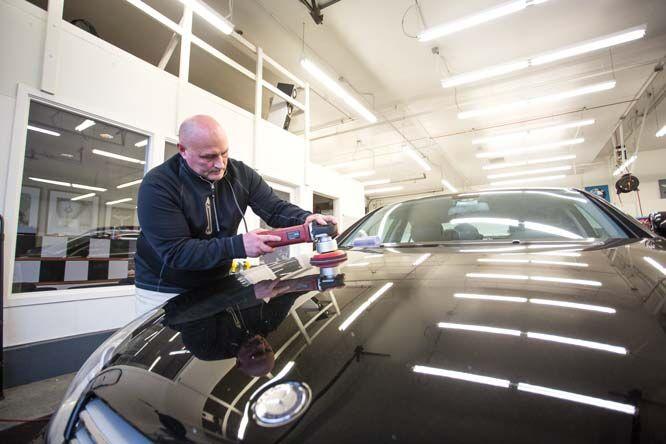 Detailing
Professional detailing can leave your car looking, feeling, and — perhaps most importantly — smelling brand new, but there are plenty of tasks a do-it-yourselfer can complete to make their ride more appealing, said Joe Dwiggins, who owns Eastside Auto Salon in Bellevue with his business partner, Ben Williams. One of his first tips is to be careful with your paint job.
"Car paint is now water-based, and it's really, really soft," said Dwiggins, who has 35 years of experience in the field. Around the year 2000, manufacturers phased in water-based paint, replacing the former solvent-based solution.
"The paint doesn't completely harden," he said. "That means it remains soft. Something as simple as wiping the paint with a paper towel can cause damage."
Dwiggins warns do-it-yourselfers to not wipe grease, tree sap, or bird droppings with a wet cloth, because it could scratch your paint.
Instead, moisten a wet rag and let it sit on top of the mess. That should loosen the debris enough to remove it.
In the same vein, use a designated car cleaner with wax in it, he said. Do not use dish soap, which will remove the dirt and grease, but also any pre-existing wax and sealant.
Speaking of wax, it's much easier to apply wax these days, thanks to product improvements. Protection comes in the form of sealants and liquid or paste waxes.
"It used to take all day to wax a car," Dwiggins said. "Now it takes an hour." Carnauba wax is Dwiggins' favorite.
The wheels? They should be cleaned with non-acidic wheel cleaners.
"Most people don't use acid cleaners on the wheels, even though they work a lot better, because they can start rusting the brake components," Dwiggins said. "There are some good wheel cleaners without acid, but you have to let it sit and soak a little longer."
For detailing the inside of your car, Dwiggins said compressed air has been a game-changer. Professionals use air compressors to blow dirt out of the nooks, crannies, and vents, but do-it-yourselfers can use compressed-air cans — those that are designed for home electronics.
Dwiggins likes to see cars hand-washed at least once a month, but more if possible. In our area, that sometimes can be difficult to achieve, because apartment and condo complexes rarely allow car washing on site, and some cities have regulations relating to washing your car at home.
So alternatives include two types of drive-through car washes: touchless or those that use a microfiber cloth. But you still need to be wary because each option could be harmful to your car.
Touchless car washes, for example, use chemicals that may not be properly mixed. Too many chemicals can strip the finish from the paint. On the other hand, microfiber cloths might have sand or dirt in the fibers, which will scratch the paint.
"Drive-through car washes are better than nothing at all," Dwiggins said. "But ideally you need to hand-wash your car."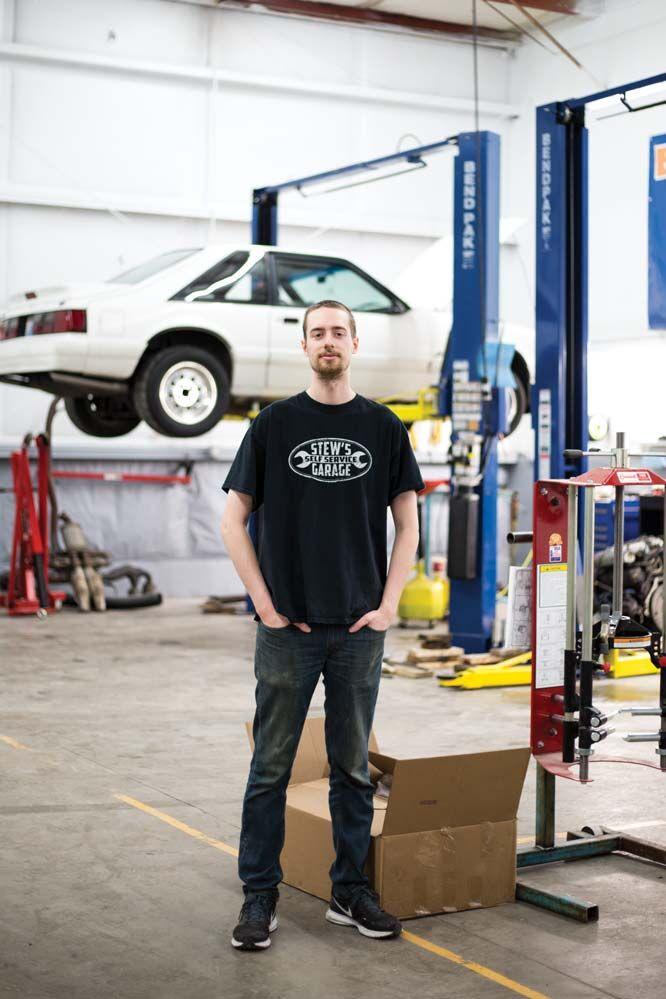 Maintenance
Cleaning their car is one thing most people feel as if they can handle. But changing the brakes is quite another matter.
Still, learning simple maintenance tasks can save large amounts of cash while keeping your wheels rolling.
"Brakes and oil changes are two of the easiest jobs you can do on a car," said Stew Waliser, owner of Stew's Self Service Garage in Kirkland.

Waliser, a Bellevue resident, came up with the self-service garage concept one snowy December day when he was a student at Central Washington University in Ellensburg. He wanted to replace the entire suspension on his 2000 Toyota Tacoma, so he called around to local garages looking for space to rent. He couldn't find any.
That sparked the idea for a self-service garage. Waliser launched his garage in October 2014 and, as the idea continues to catch on, demand has grown. The garage's six car lifts are the most popular aspect of the shop.
Waliser urges those unfamiliar with car maintenance to watch online videos relating to their specific make and model.
And the thought that modern cars are more difficult to work on?
"Yes and no," Waliser said. "It's more of a puzzle. Manufacturers are making it more difficult to get at things. They make the space very limited, or they put stuff under plastic covers."
In addition to the lifts and space, Waliser's garage provides tools (each bay includes a 450-piece toolbox, workbenches, shop towels, and more) and knowledgeable employees to assist.
"We can't turn the wrench for you, but we are there to answer questions," he said.
---
In the Details & Under the Hood
Detailing & Care
1. 425 Motorsports
Daredevils and adrenaline junkies may be able to find their racing products here, but this Bellevue shop also sells some amazing products you can use to DIY detail your car like a pro. You can find many useful detailing products here, from workshop soap to body and paint cleaner. 425motorsports.com
2. Park Place Auto Salon
If you're looking to get your car fully detailed in Bellevue, try taking it in to Park Place Auto Salon for the spa treatment. Many different packages are offered, including a full detail with indoor shampoo, exterior hand wash, and more. parkplaceautosalon.com
3. Eco Car Café
Go green with Eco Car Café in Bellevue, which offers full detailing services that are environmentally conscious. The café's mission is to be innovative and change the way people wash their cars. One such way is by steam wash, which conserves water, loosens tough-to-remove debris, and gives your vehicle hand-wash-quality results. ecocarcafe.com
4. Mark's Auto Detail
As far as places to get your car detailed in Issaquah, Mark's Auto Detail is a great choice. It has a full range of products and services at affordable prices and will even detail your RV or boat. issaquahautodetail.com
5. Redmond Auto Salon
Trying to find that new-car shine in Redmond? Then Redmond Auto Salon and its selection of detailing services and products will get you dazzling in no time. You can schedule appointments online, visit the auto salon, or even have them come to you. redmondautosalon.com
6. Karmichael Auto Salon
Offering everything from old-fashioned hand-washes and wheel cleanings to engine steam cleanings and scratch removal, Karmichael Auto Salon in Bellevue seems to do it all. For the full list of the auto salon's express detailing services, visit the company's website. karmichaelauto.com
Maintenance & Repair
7. Luke's Automotive
If you're looking for highly experienced professional technicians to work on your car in Redmond, then Luke's is the place for you. They'll handle all your tune-ups and other regular auto services. redmondautorepairshop.com
8. Jeff's Auto Repair
For repair services in Renton, check out Jeff's Auto Repair. The customer care program, rewards, and simple scheduling system make this shop very user-friendly. Plus, it also offers 24-hour roadside assistance for members. jeffsauto.com/renton
9. Jay's Kirkland Autocare
Kirklanders are in good hands with Jay's Kirkland Autocare. Keep your car in good shape with the variety of services offered by this family-run business that's been in Kirkland since the 1980s. jayskirklandautocare.com
10. Bothell Way Garage
Drivers in Bothell can count on the Bothell Way Garage for car care. From oil changes to AC and heat repair, the company offers a variety of services and products designed to cover everything you need to keep your vehicle in good condition. bothellwaautorepair.com
11. Michael's Auto Center
For those looking for top-notch auto care in the North Bend area, Michael's Auto Center has you covered. The shop will fix your brakes, replace your radiator, tow your car, and more. northbendautorepair.com
12. Eastside Bavarian
Issaquah is home to Eastside Bavarian, an independent German car specialist shop providing top-of-the-line care for your BMW, Audi, Volkswagen or MINI. The shop offers repairs, replacements, and all the usual maintenance and inspection services to keep your automobile in top shape. eastsidebavarian.com