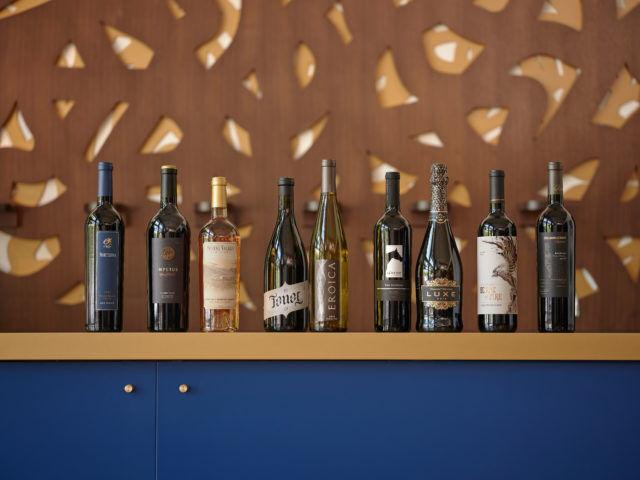 The Place 
The Blend by Ste. Michelle
The Dish 
A variety of Washington wines 
Location 
15 Lake St., No. 200, Kirkland 
Hours of Happiness:
Open Thursday-Sunday, 11 a.m.-7 p.m.
---
In winemaking terminology, a blend is the art of combining a variety of types of grapes to create a balanced wine that evokes a kind of storytelling that the vintner wishes to convey — of flavor, place, and atmosphere. Ste. Michelle Estates' tasting room in downtown Kirkland, aptly named The Blend, seeks to do something similar, offering an immersive experience with multiple wineries that source from the celebrated Walla Walla, Horse Heaven Hills, and Red Mountain regions, which produce the prized harvests of Washington wine.
Unlike typical winery-hosted tasting rooms, The Blend features multiple wineries alongside Chateau Ste. Michelle vintages; these partner wineries include Eroica, Tenet, Spring Valley Vineyard, Northstar Winery, Borne of Fire and reserve tier wines from Columbia Crest and 14 Hands. The diversity of talent and styles offers guests the opportunity to sample a variety of flights, or curl up with a full glass of a longtime favorite, in a lounge setting that also offers light bites. Visit its site to make reservations and for more details.
---