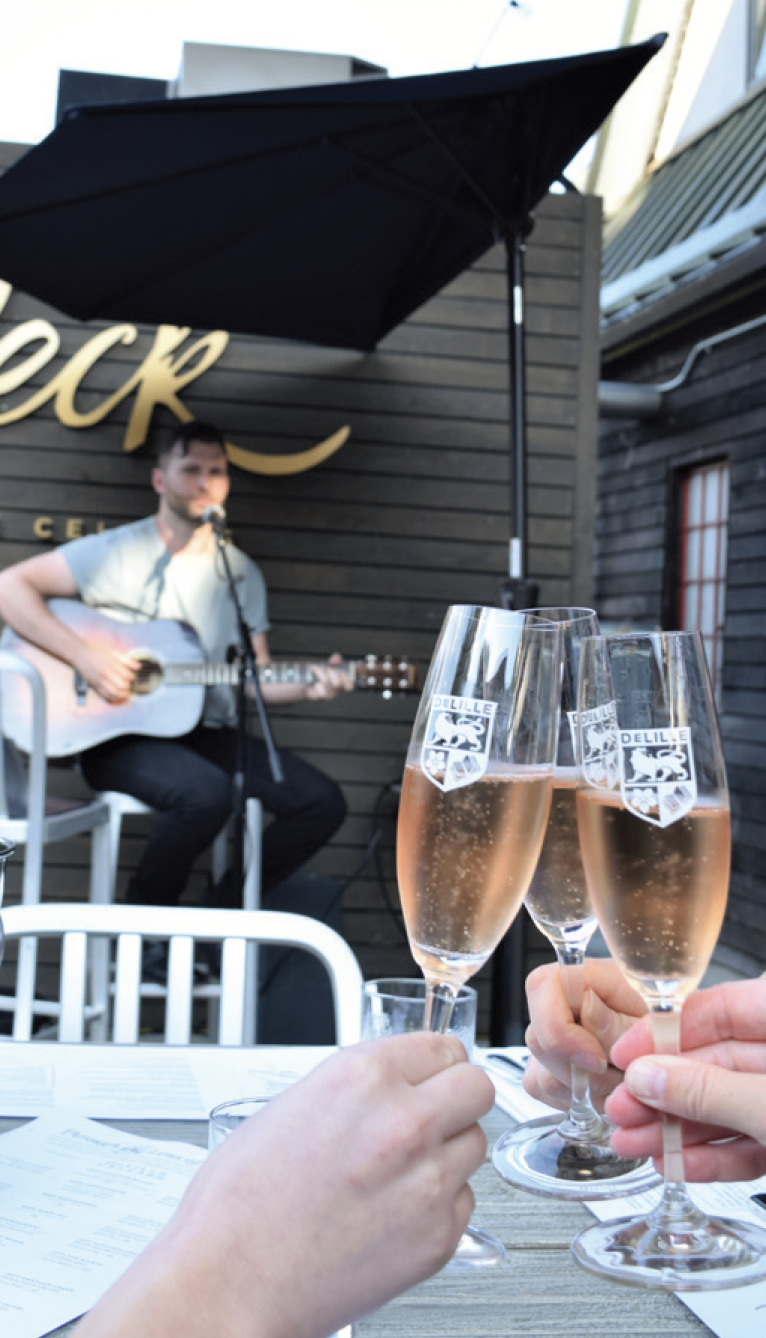 The Place: The Lounge at DeLille Cellars 
The Dish: Explore & Compare by the Glass wine menu 
Location: 14300 N.E. 145th St., Suite 100, Woodinville, open Wednesday-Sunday
DeLille Cellars is celebrating its 30th anniversary this year and making it a point to enjoy the winery's beautifully modern tasting room in Woodinville is a must. Outdoor time on its seasonal patio — which is now open — at The Lounge next door is especially a treat. There, you can enjoy the company's new rosé and Roofline Chardonnay and its popular roussanne, which is being released this month.
The Lounge's menu is a mix of seasonal dishes, sharable bites, and hearty entrées. Fans of the cellars' famous duck confit poutine (fries with duck gravy and goat cheese) fear not: that's not going anywhere. To quench that summer thirst, DeLille's unique Explore & Compare by the Glass (or bottle) menu is organized so that wine offerings are paired with similar flavor profiles in comparative brackets featuring white and red wines, sparkling, and varietal/regional styles.
You can order a 2-ounce pour of two wines as an option, or go with a full glass or bottle if you already know you've found your wine jam. DeLille wine club members get a discount, and happy hour is available on The Deck from 3 to 5 p.m.
DeLille hosts live music on Thursdays and Fridays from 5:30-8:30 p.m.
Get more details here.