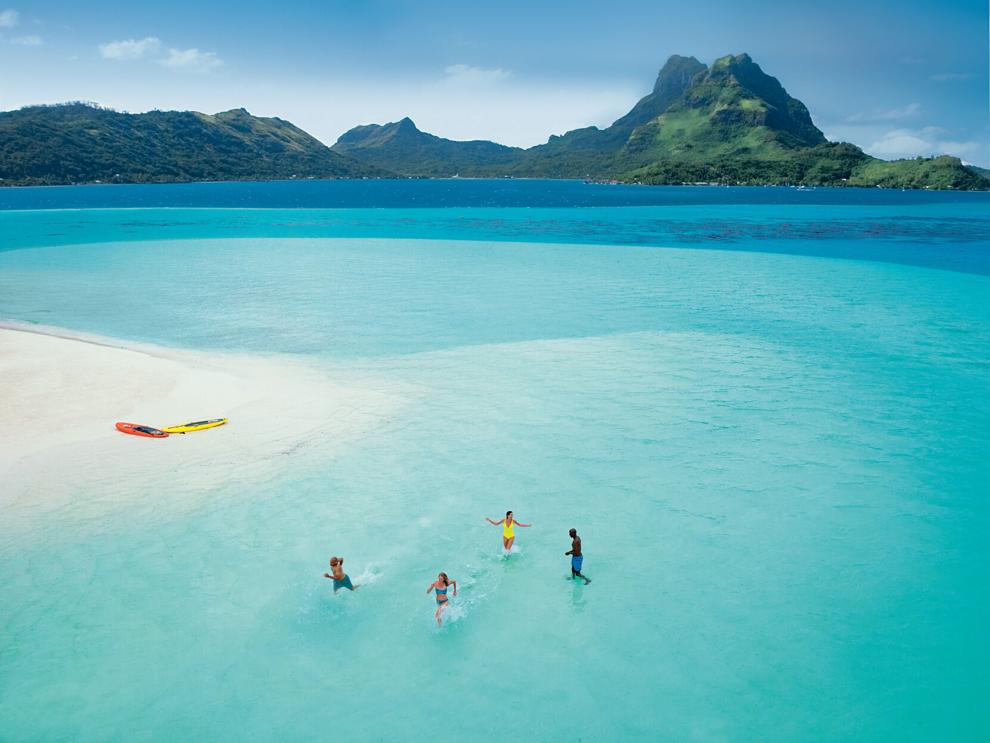 Tourism companies and travel advisers specializing in international trips have navigated mind-bending turbulence the past two years amid myriad travel cancellations, postponements, and restrictions triggered by the COVID-19 pandemic.
"Our mantra throughout the pandemic became: Show up,'" said Ashley Bay, co-founder of Your Private Africa, a Kirkland-based specialty tour planner of high-end safaris and other adventures in Africa.
"Can we even get a (COVID) test in the middle of the Serengeti?" Bay said of the kind of challenges she and Nick Bay, her husband and company founder, have had to overcome. There were countless puzzle pieces to move and solve, Ashley said, recalling thoughts of, "'I know there's a way. How can I make this happen?' Every day, it was just show up, just figure it out … even if it's totally different work than we are used to doing, planning the same trip four different times, postponing three months out, (then) another three months out."
But the Bays pride themselves on managing every detail for their traveling customers, many of whom live on the Eastside, where the Bays have deep connections, and for whom the experience is focus No. 1.
They started Your Private Africa seven years ago. Working with top partners throughout the continent, they customize private trips from wildlife viewing to climbing Mount Kilimanjaro to exploring hipster Cape Town and touring South Africa's hundreds of wineries. Nick has planned safaris for the last 17 years, worked as a safari guide, and been enamored by wildlife since his parents took him on safari as a teenager. He went on to study biology and wildlife conservation, the latter of which is part of their company ethos.
Your Private Africa — which also offers trips to places such as Europe, India, the Arctic, and the Galápagos Islands (trips about to start packaging under the Bays' second brand, Wingspan) — reported in mid-April that it was seeing business exceed normal levels.
"There's been a huge pent-up demand spike, so we'll see how this sustains," Nick said. "There's been a huge push of, like, 'I just want to get something planned for 2022, 2023.' We even have 2024 people planning, 'We want to take this trip; we're going to make it happen; let's start the conversation.'"
That scheduling is welcome news for the global tourism industry, which was ravaged in 2020 and recovered somewhat in 2021.
Still, levels of international tourist arrivals (overnight visitors) in 2021 were 72 percent below prepandemic 2019, according to the World Tourism Organization, the United Nations agency responsible for the promotion of responsible, sustainable, and universally accessible tourism.
---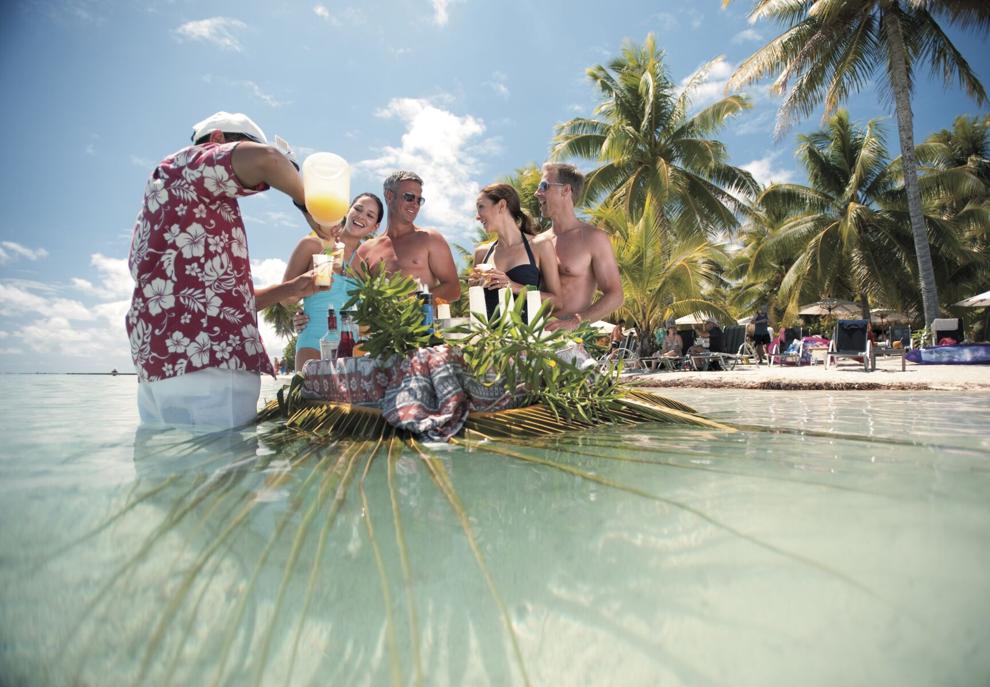 Cruising the South Pacific in Luxury
"It's been a painful process, without any question," Sandy Stevens, former vice president of sales for Paul Gauguin Cruises, said of the pandemic's effect on the cruise industry, the various testing requirements, and hoops people have had to jump through.
"But the demand is there; people are just so tired of being confined that they're ready to go," said Stevens, whose former employer (Stevens retired at the end of April after speaking for this story) offers luxury trips to the South Pacific on its 326-passenger vessel, M/S Paul Gauguin. Paul Gauguin Cruises was based in Bellevue for 12 years before it was acquired in 2019 by Panant, a French cruise line specializing in luxury small-ship expeditions. Its U.S. headquarters are now in New York.
Paul Gauguin Cruises still has about 15 people in the Greater Seattle area working remotely in roles that include sales, marketing, operations, and itinerary planning, said Stevens, who moved to a Spokane-area farm home to work but traveled to the Eastside regularly to meet with teammates.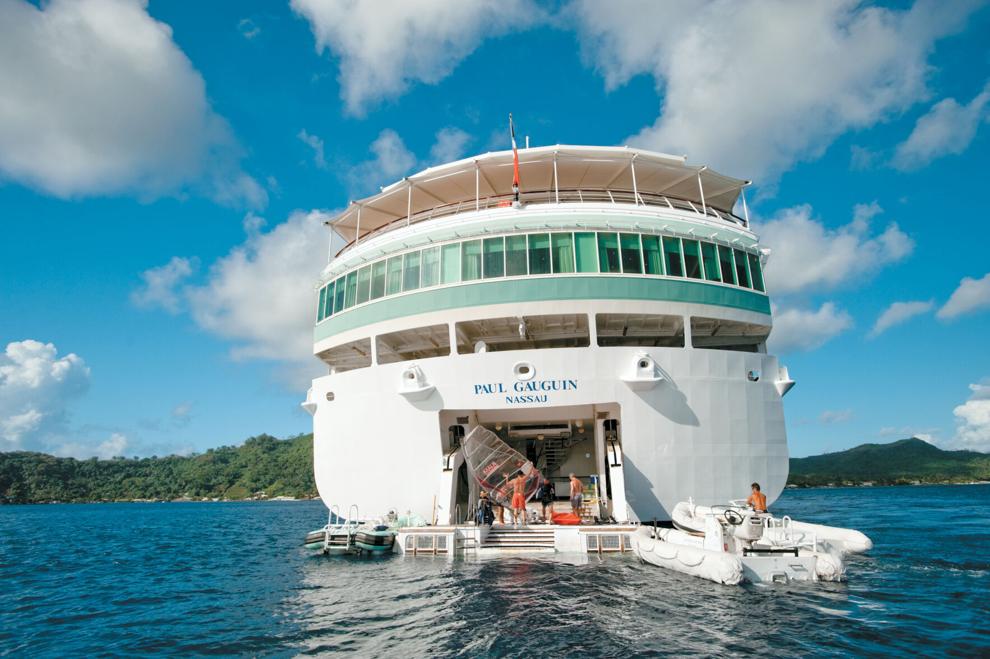 "We are seeing the bookings picking up, and I think that that's because of the fact that you can go to French Polynesia and know that it's just totally a safe environment," she said.
While 2022 looks strong, a lot of the business is from cruise credits offered after 2020 and 2021 pandemic cancellations, Stevens said, adding that people in the cruise industry view 2023 as the "big indicator" of the industry's rebound as new-revenue bookings occur.
"We're doing very, very well, and I think one of the other reasons why we are doing well is because when people plan a trip to French Polynesia, it's usually planned for a year or more, so we get much further out bookings than a lot of the other cruise lines, because it's kind of that once-in-a-lifetime destination, or it's a celebration of some kind," she said. "For us, 2023 is trending really well; we're feeling like we're coming out of it."
---
Travel to Learn, Serve, Immerse
Jennifer Spatz, founder and CEO of Bellevue-based Global Family Travels, said the pandemic fueled a lot of introspection about what's important in people's lives and community, and their place of belonging. Learning for youth and adults is a big part of travel and a pillar of her company she founded 12 years ago.
Global Family Travels' mission is to provide authentic, community-based travel experiences for people to learn, serve, and immerse themselves as a means to foster cross-cultural understanding and better global citizens. Its vision is "to unite humanity and inspire travelers to take responsibility for the challenges and opportunities facing our increasingly interconnected planet."
A 10-day international trip, for example, might include three days of service work with a local nonprofit on a community project. Examples have included building a soccer field in Nicaragua, and a village cleanup on the Tibetan Plateau in northern India. Trips include mixing educational and cultural activities, and sometimes include lodging with local families to immerse clients in the people and culture. Learning occurs in myriad ways, including a trip popular with children visiting a potato farm in Peru to experience the tools farmers use, learn about the country's many potato varieties, examine the people's sacred connection to the Earth, rituals to honor it, and how the Earth supports them and vice versa.
Spatz hopes people bring back and share some of what they learn through blogs, pictures, conversations — something instilled in her at an early age living in foreign countries and traveling with her father, who worked in foreign service. She has a background in international development and anthropology, and a master's degree in agricultural economics, which she taps in her tour planning and advising.
"It's basically fostering global citizens and local citizens, too," said Spatz, who also offers local and regional trips learning about Indigenous peoples, salmon habitat restoration, or Seattle street art expressing social issues. Many of the trips, globally or locally, have regenerative qualities or themes. Global Family Travels also consults on regenerative tourism to design tourism experiences that help communities and nature thrive.
"I think that's the interesting thing about travel and tourism: You can learn so much," she said, noting that Global Family Travels uses some of the United Nations' 17 Sustainable Development Goals to guide various trips. The U.N. goals include no poverty, zero hunger, quality education, gender equality, clean water and sanitation, decent work and economic growth, and sustainable cities and communities.
"They're kind of a framework we use to align some of the trips and the learning that takes place on the trips," Spatz said.
---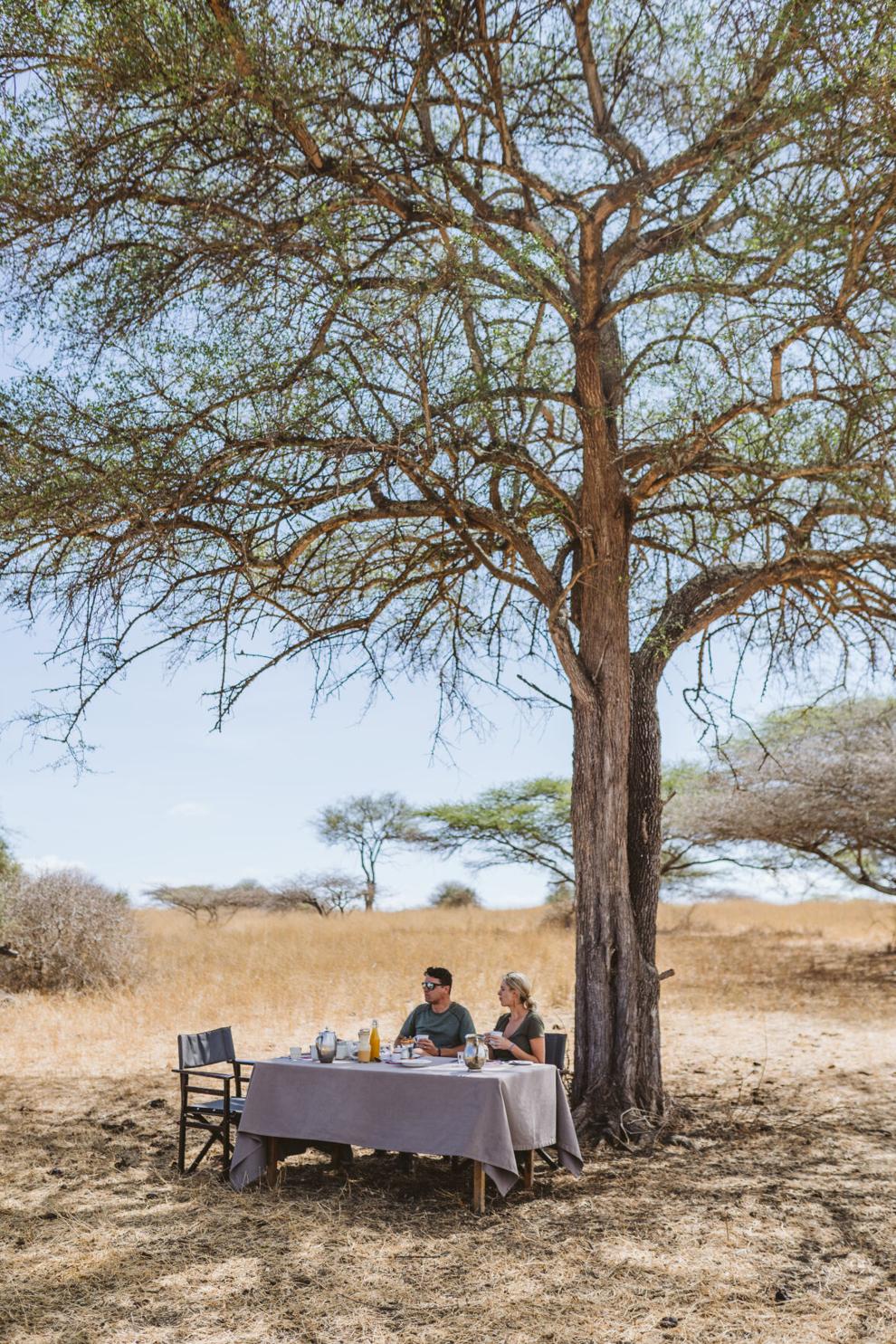 Your Private Africa Trips
What makes most clients tick is connecting to unique places, seeing wildlife in their natural environments, understanding the landscape the animals inhabit, how they behave, and also the communities that coexist with the animals, Nick Bay said.
"Just sort of understanding that, I think, is a huge thing," he said. "So we've tried to dive a little deeper and go behind the sort of inside-the-box stuff, just to kind of figure out what people really want and help them get that."
Two top trips are in Southern and East Africa, Ashley Bay said. East Africa has wildebeest migration, in addition to "these iconic wildlife experiences that people think of when they think of Africa, plus you get this cultural component — there's a lot of color and art.
"A very common trip is somebody going to either the Maasai Mara or the Serengeti; they're doing another stop in either Kenya or Tanzania … and in East Africa, gorilla tracking is huge, too. Pairing gorilla tracking with safari is huge," Ashley said.
"Southern Africa is like the other destination. … (Where) South Africa and Botswana really excel is in luxury, and South Africa being the No. 1 and Botswana being a wilder version of that that," she said.
Added Nick, "You would probably say the nicest place you've ever stayed at would be one of these lodges in Southern Africa — of all time."
In South Africa, the Bays love Cape Town.
"It's one of our favorite cities in the world," Ashley said, for those looking for a city experience. Also, people like to safari in Kruger National Park, and the region's range of lodging is wide, spanning up to ultra-high-end. "That's one of the reasons people go to South Africa, is the level of luxury and hospitality is second to none.
"Your Private Africa can make trips as active or relaxed as clients want, tapping its deep connections with guides, lodges, and others. Its goal is providing an experience customers want at a level of service for which the company is known.
"If you can dream it, we can talk about it, at least, and see if we can come up with something that's exciting," Nick said.
---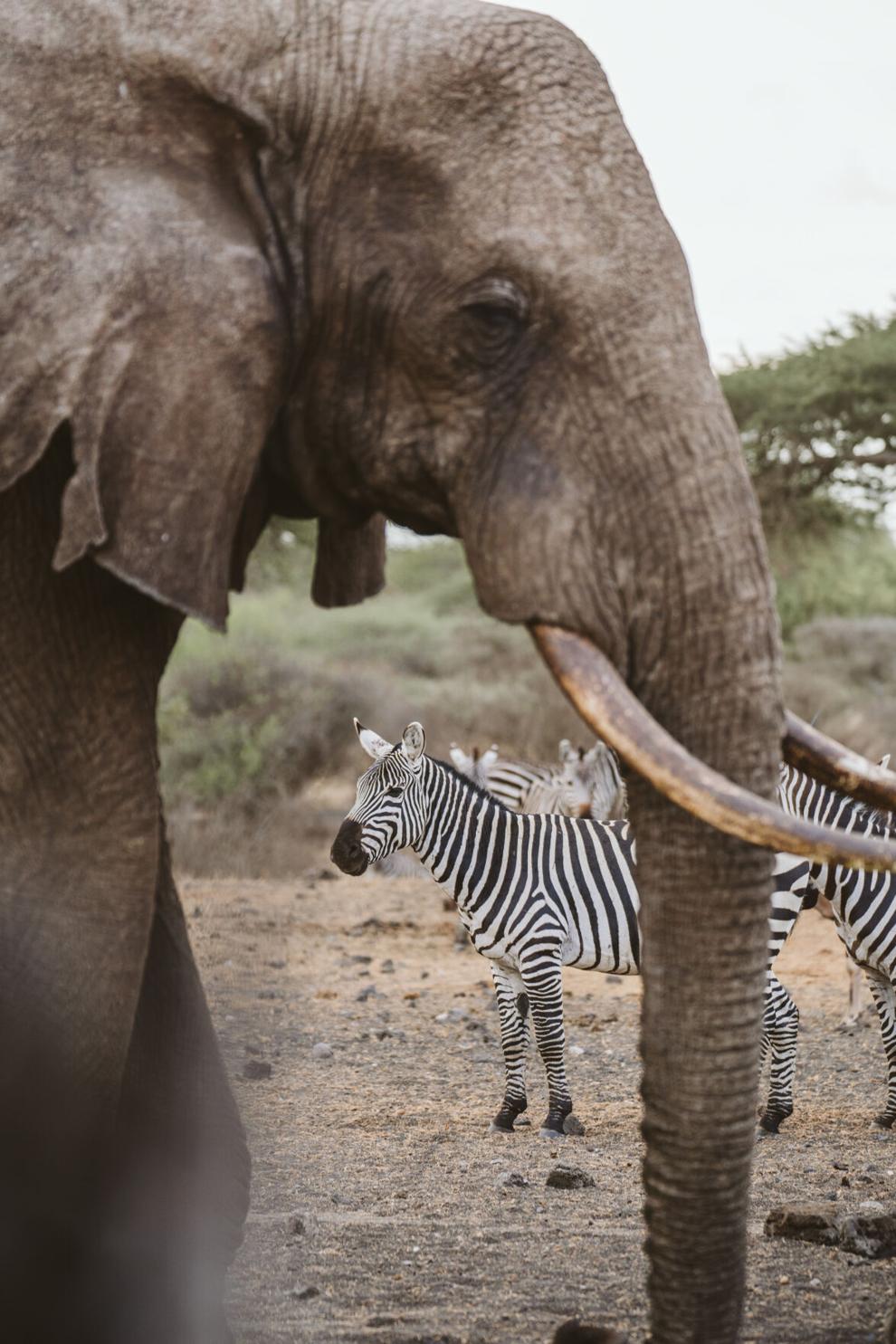 Paul Gauguin Trips
The smaller ship is able to explore the small French Polynesian islands without overwhelming them, Stevens said. The company focuses on its longtime partnerships with shore excursion vendors and others to cater to guests.
"There's a reason why you should sail on Paul Gauguin: because we own the territory, and it makes the guest experience really exceptional," she said, calling the U.S. West Coast the company's top market for cruise clients. Most sailings are seven nights, with trips from Tahiti to the Society Islands, and some up to 14 nights that go from Tahiti to Marquesas, Tuamotus, and the Society Islands.
Cruise lines such as Paul Gauguin are typically categorized as luxury, with features including all-inclusive pricing, including alcohol and gratuities, and a guest-to-crew ratio of about 1-to-1 or 1.5-to-1, Stevens said. While the scenery and ship are beautiful, the crew is the "secret sauce of our success," she added. 
---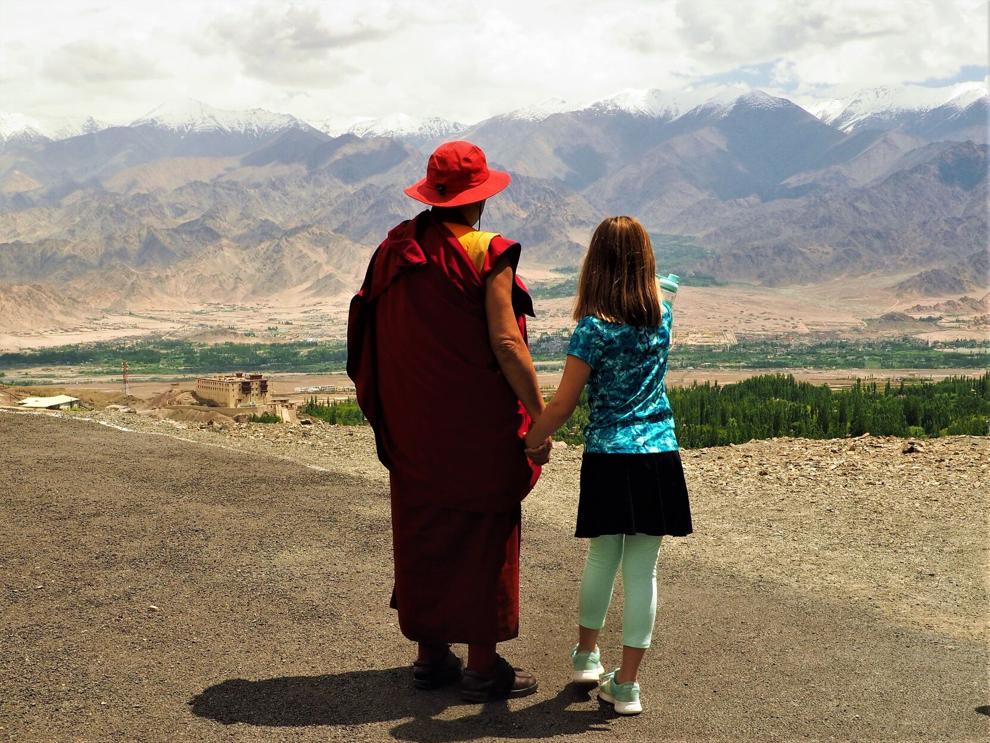 Global Family Travels Trips
A sampling of trips: a regenerative wellness retreat in Bali aligned with seven chakras; a Rwanda trip that, in part, examines women's empowerment there after terror and genocide in the 1990s; an Amazon rainforest wildlife and culture adventure; a Galápagos Islands family adventure; immersion in Iceland's dynamic geology and changing climate; Ladakh, India, and learning about sustainable living and the Tibetan Buddhist culture and history.
Local and regional experiences include: the power of community gardens with the Black Farmers Collective; a Seattle urban art tour exploring street art, with guides addressing topics such as ownership, power, and identity in public art; a history hike of Newcastle's hidden coal mines; and a weekend trip in Oregon to learn about forest wildfire recovery.
The hope is that people come out of the trips having learned or experienced something meaningful.