How many times have you been invited to a business event or charity affair and been left mystified over a designated dress code? Even the term "business casual" feels like an ambiguous oxymoron. And isn't everything in life technically "black tie optional"? Since this season seems rife with obligatory social engagements, we decided to crack the cipher on some of the most common business dress codes.
---
Business Formal
Depending on one's workplace, business formal already could be the standard dress; for others, this look might be required only on special occasions. Here the suit or pantsuit is the staple. Fashionable colors and patterns change with the season and year, but neutrals such as white, beige, navy, gray, and black never go out of style. A coordinating pocket square and tie or statement necklace can really bring this look together.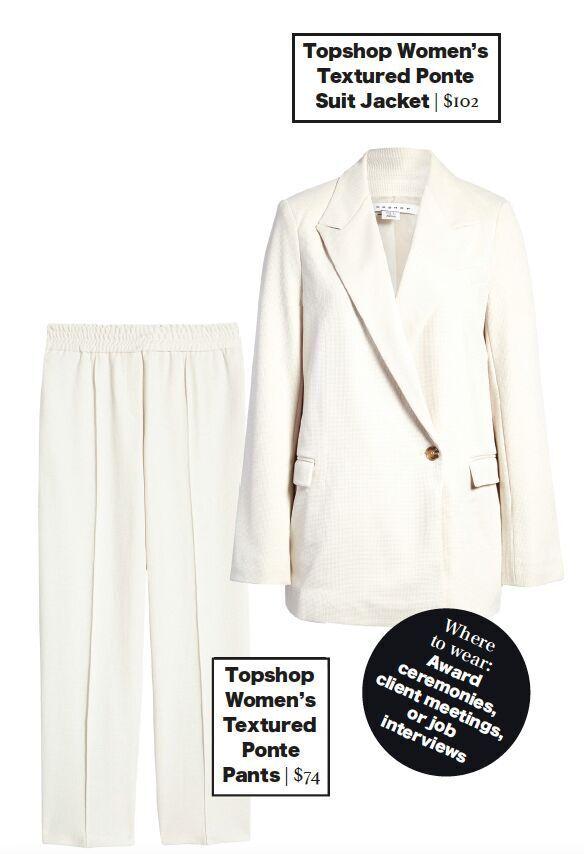 ---
Business Casual
Most work-related fêtes will necessitate a business casual attire, and for many, it's already the standard dress for a typical workday. Typically khaki, blue, or black slacks and subdued skirts and dresses are all business casual go-to options. A button down with an open collar or layered with a V-neck sweater works well, as does a blouse or a three-quarter-sleeve top. These looks can be dressed up with a blazer or dressed down with a dark-wash denim jacket.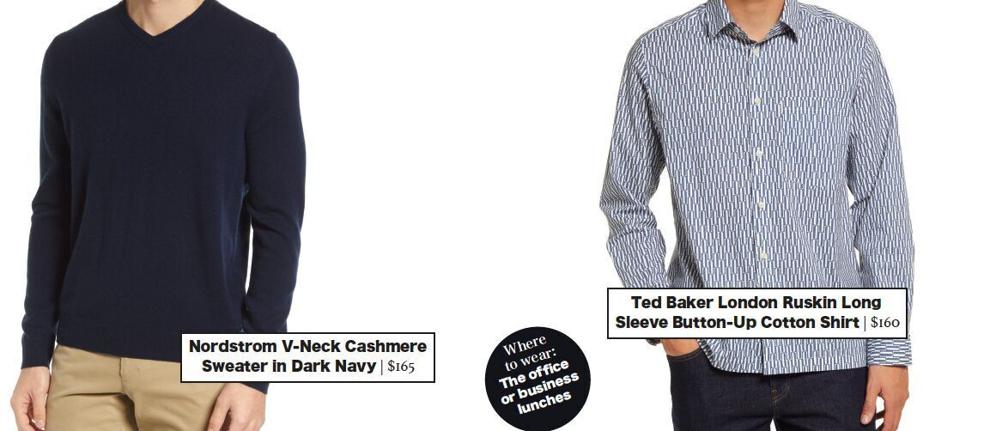 ---
Black Tie
Remember prom? That's pretty much the aesthetic for these swanky affairs minus the corsages and boutonnieres. As the name implies, black bow ties are requisite, as are floor-length ball gowns. Alternatively, "black tie optional" simply means that if you don't own a tuxedo or gown, the next closest option will do: preferably a dark suit with a dark tie or a dress with a long hem and luxurious fabric. Shoes should have an impeccable shine, and statement jewelry can be added to up the wow factor.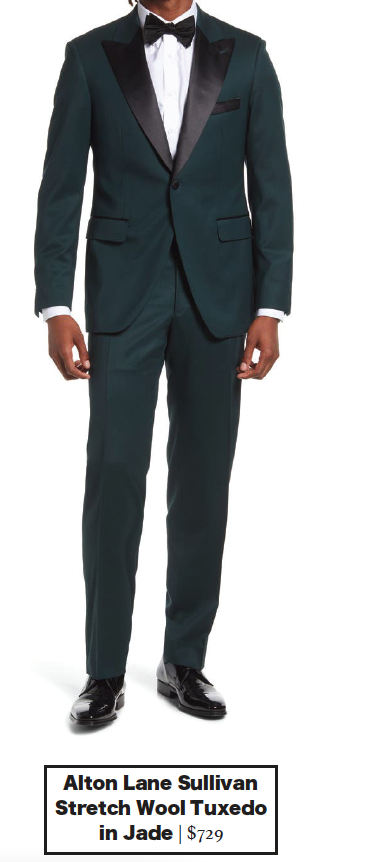 ---
Cocktail Attire
We're not sure which came first, the cocktail party or the little black dress, but it's rare to have one without the other. Other looks include similar knee-length dresses or skirts or a dark suit in charcoal or midnight blue. Depending on how fancy the affair is, the ensemble can be dressed up with a tie and coordinating pocket square, or accent jewelry.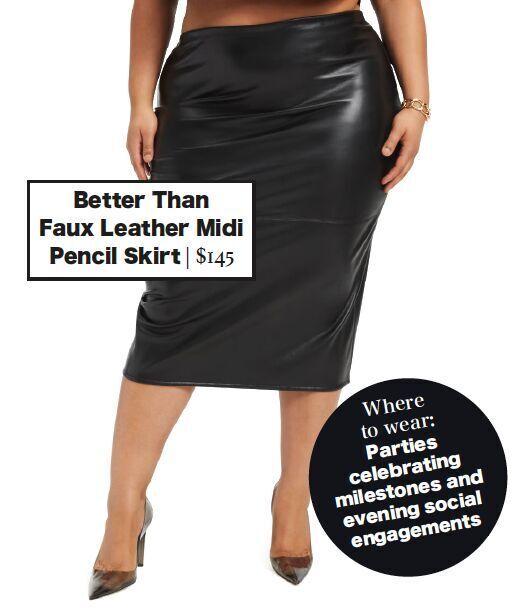 ---
Festive
When referring to office parties, "festive" can have several different connotations and can run the gamut from ugly holiday sweaters to sequins. The important thing to remember with the festive genre is to ask questions if you are unsure. However, partygoers can't go wrong with bright colors and bold patterns. Colorful slacks or skirts paired with a bold sweater or beaded top will be a crowd pleaser for this setting.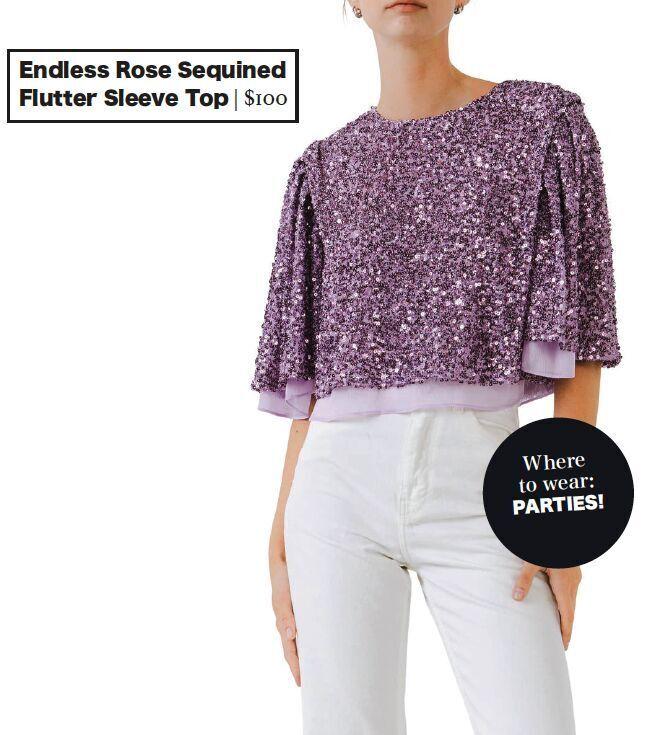 ---
Come As You Are
OK — so the person proffering the invitation doesn't necessarily mean the invitee should show up in yoga pants or a baseball cap, but this type of dress is generally very low-key without many expectations. A nice pair of dark denim jeans (sans holes) is a staple of the come-as-you-are look. Pair them with a monochromatic sweater or striped polo, and finish off with some ballet flats or clean leather sneakers to complete the look.