One person can make a difference, and four Eastside women and their businesses are living proof. We sat down with a financial advisor, a program manager, the president of a furniture company, and a real estate broker to hear how philanthropy has become the prism they look through in business and in life.
Each person's story manifested differently, but at their core, each is about supporting her beloved community and paying forward her success. These women will drive you to transform your passions into a philanthropic outlet.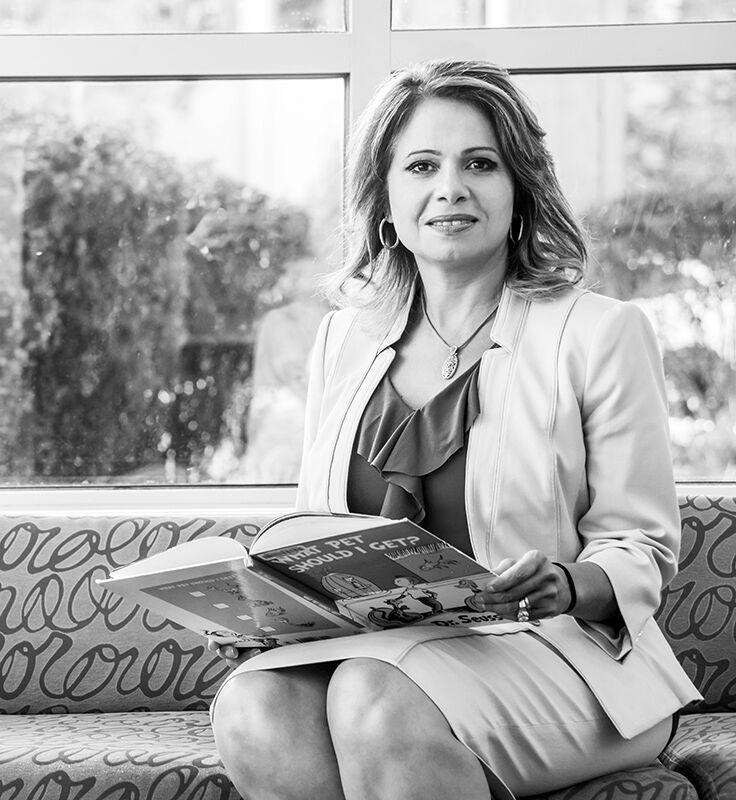 Retracing Roots
Native Egyptian pays it forward to her hometown and beyond
Name: Suzy Burke-Myers, financial advisor
Company: Edward Jones
Background: Redmond resident Burke-Myers was 6 years old in 1969 when her family emigrated from Zagazig, Egypt, with minimal resources: $400 in their pockets and the name of a local Catholic priest who helped them settle in Seattle. Forty years later, a return visit to Egypt opened her eyes to the needs of her hometown's orphans and spurred her passion for philanthropy.
Philanthropy Highlight: Burke-Myers started by donating small items to an orphanage for girls. Today, she sets aside 20 percent of her income to help fund a range of projects, such as helping build a community center, buy buses to transport orphaned girls and boys — partially funded by Rotary — and create a vocational training center in Cairo. She also partnered with a Canadian-Egyptian doctor and Rotary International to purchase medical equipment for the city of Alexandria's first cardiac center. Now that the cardiac center is complete, she's working with the Maple Valley Rotary Foundation to raise funds for another seven floors for the general hospital in Alexandria. In recent years, she's also helped create literacy centers for women in Egyptian rural villages.
Suzy Burke-Myers: My dad picked Seattle because he had a relative that said it was nice. Anytime you go anywhere, people always want to come to America. They think it's paved with gold. Also, he had three girls, and he knew that his three daughters were not going to have the opportunities that he wanted them to have.
My dad was a teacher, so he spoke British-Egyptian-English, which not one person would be able to understand. The rest of us didn't speak any English. They put us in Catholic school, and the nuns expected us to participate. It was learning English by immersion. My dad's first job was at The Spaghetti Factory washing dishes — it was the only job he could get. My mom worked in a factory making parts for Boeing airplanes. My dad ended up working at University of Washington as a librarian for the Middle East section and retired there after 30 years.
In 2009, I was in my mid-40s and had never been back to Egypt. During an Edward Jones trip (my husband and I visited Zagazig and) connected with a second cousin who took us around the city to show us where my parents lived and (introduced us to) people who knew my dad. Then they said, "We have to go to the girls' orphanage. We've been working with them for 40 years. Do you guys want to come?"
When we got there, it didn't look very safe. There were cracks in the walls and all that kind of stuff. We met all the girls, and they were so sweet. They were trying to show us these plastic saucers — you know, when kids are trying to show you their toys, but they didn't really have much. I looked at my husband, and I just started bawling. He had the same reaction. We bought bedding, dresses, shoes, and appliances. The other people on the trip with us gave $3,000. It was really neat. Just as we were leaving, I asked if there was anything else they needed. They said, "Well, we don't have any transportation. Could you get us a bus?"
When we got back home, we ended up raising $40,000 as a Rotary project. We returned the very next year (to purchase the bus). I took my children because I wanted them to see what I saw. That was really impactful for them.
When we went back, (the orphanage) had blueprints for a 12-story orphanage and community center and asked if we could help with that. So, we ended up saying. "OK; 10 floors. We're only doing 10 floors. We don't really know what the heck we're doing." We didn't even ask about a budget or anything. We said, "Let's just do it. It will leave a legacy." We established a way to get them money through a nonprofit in the states called Coptic Orphans. We sent money for the next five years. Now they have this huge building.
We also started thinking about how to impact change for the long haul. We can build stuff, but you have to train people for jobs, to be able to go out and make a living for themselves. Women are the key to change, they have to be involved. We got involved in a literacy program for women, going to very poor villages and teaching them to read, write, do math, and learn some vocational training. We have this amazing video of a woman (at one of the villages). She was 35 years old, had five kids, was completely illiterate, and felt like she didn't even deserve to be a human being. After going to these literacy classes, for the first time in her life, she can help her child in school. She feels human again. Every time I go (to Egypt), I have these moments. I'm not a super-emotional person, but hearing all of those stories — the whole time I'm there, I'm just a wreck. I'm just in tears, and then I come here and am a hardcore business lady. — As told to Shelby Rowe Moyer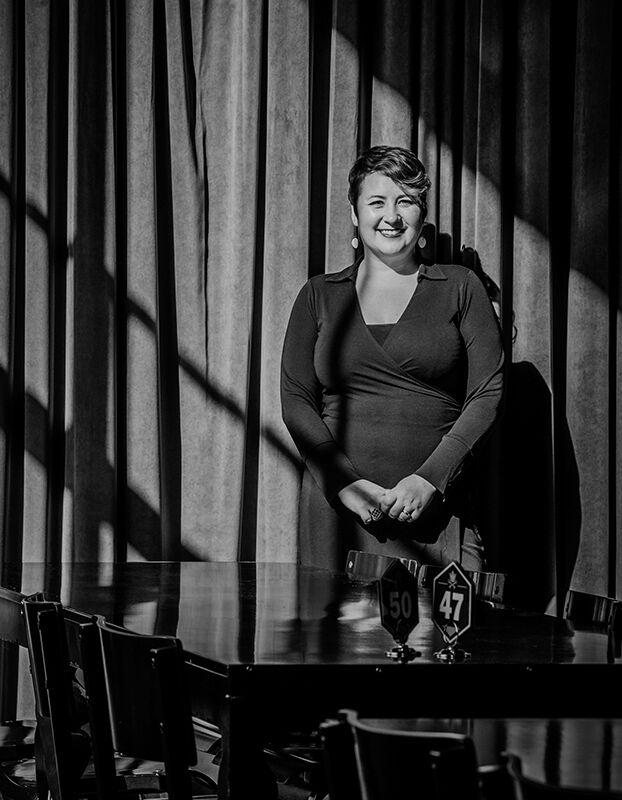 Goodwill Gaming
Lyla Ross and Mox Boarding House are helping Eastside gamers tap their inner-philanthropists
Name: Lyla Ross, ENGAGE program manager
Company: Mox Boarding House / Card Kingdom
Background: Mox Boarding House operates a retail board game store and café, and opened its first location in Seattle in 2011 before expanding to Bellevue in 2014.
Philanthropy Highlight: Mox Boarding House's philanthropy program started small in 2012, when a giving tree was set up in its Seattle store. Within three days, more than 200 gifts were purchased, and Ross (a former clinical social worker whose husband co-owns the company) proposed creating a more formal charitable arm of the business — namely, ENGAGE. Through the program, which Ross manages part-time, the company sets a budget every quarter to donate games to local charitable organizations, provides meeting space for nonprofits, and organizes donation drives. But its marquee event is the Gauntlet, an annual gaming tournament that raises money for a local nonprofit. In four years, the Gauntlet has raised $330,000 combined for Child's Play, Hopelink, YouthCare, and Treehouse.
Lyla Ross: Customers expressed to me that gaming, and the gamer community, really helped them through some hard times. Through those conversations, I learned how generous gamers are, but our customers didn't have an avenue to give yet. We just had to supply it to them. Mox Boarding House is super-magical because it's a "third place" for people. It's not work. It's not home. We call it the campfire experience. That feeling that you have when you are around a campfire and sharing and connecting. That is what we try to engender here, and that's what we are doing on the philanthropic end of things by reaching out to charities and nonprofits that embody that, and could benefit.
Our philanthropy starts from three areas of focus: basic needs, education, and community support. The point of ENGAGE is to show that we, as a gamer community, are giving and caring. I tell my team that giving fosters giving. They see their peers find something they are passionate about, and maybe that sparks an idea for them to do something.
With the Gauntlet, we "gameified" the fundraising and created a tournament that gamers want to be a part of. Twenty teams of four people each have six weeks to fundraise before the tournament begins. The more money you raise as a team, the more advantages you earn in the tournament. For gamers, that's huge. Bellevue-based Bungie is an incredible company that really embodies our values and beliefs. We have a nice relationship with them. They have participated in the Gauntlet all four years. The Bungie team always goes above and beyond in fundraising for our event. They let everybody on their newsletter know they will give a very special gaming incentive to Gauntlet donors. People around the world always donate, even though the beneficiary isn't in their backyard. Beyond Bungie, we have now cultivated incredible relationships with many game studios, big and small.
We are not unique in the gaming world for fundraising. Gamers all over the city, all over the country, are doing really amazing fundraising things. We happen to have a beautiful space to (host tournaments), and we were given the opportunity within the business to explore (philanthropy). Right now, this feels like what we are supposed to be doing, and people are bringing their talents and interests to the table. How can we not foster that? — As told to Todd Matthews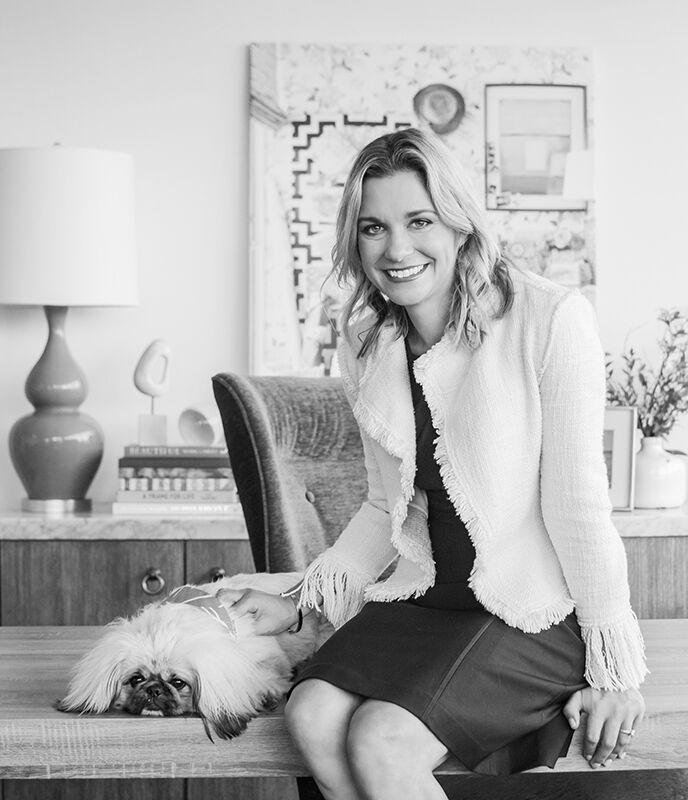 Furnishing Philanthropy
Volunteerism is a vocation for Michelle Newbery and The Mine
Name: Michelle Newbery, president
Company: The Mine
Background: Formerly named ATG Stores and acquired by Lowe's in 2011, the Kirkland company rebranded to The Mine in April, and also changed the name of its philanthropy program from All The Good (ATG) Deeds to Friends of Mine (the name was suggested by an employee in the Customer Care division). The number of employees has grown to 400 (up 45 percent since 2015), which means its charitable reach has grown, too. "We are at the point now where, when we do events, we have to set a waiting list due to such strong interest from our employees," said Newberry.
Philanthropy Highlight: Friends of Mine partnered with the nonprofit Homestead Community this year to refurbish JJ House, a five-bedroom home for Puget Sound at-risk teenage girls. Employees volunteered to clean and paint the home, as well as unpack, assemble, and install more than $33,000 worth of home furnishings and decor donated by The Mine. Friends of Mine also has collected backpacks for Hopelink; sorted and packed food for Northwest Harvest; and painted, tiled, and installed furniture at the nonprofit Acres of Diamonds headquarters in Duvall.
Michelle Newbery: The most important thing for us is to really let the employees drive (Friends of Mine) as it relates to the philanthropic events we pick and how they are organized. We really let them own it so they feel they are a part of it, but also so that we can get legit buy-in from people that want to volunteer. The more voluntary participation we have, the more organic excitement there has been. We found that the employees on our team who participate in these events have higher retention, morale, and engagement.
We dipped our toes in several volunteer activities to see what resonated with the team. We did a couple of environmental projects, but I didn't think our team pulling weeds made as big of an impact as our team taking the home-furnishings angle, where we can have a long-term impact just based on our business model. We also have found that a straight cash donation doesn't resonate as well, or have as much of an impact. We really try to steer more toward where our team can get involved and really help the charities in our region.
We also came up with a creative way to give back to the greater Habitat for Humanity organization that also solved a business problem for us. (The Mine) has a drop-ship business model. Occasionally, our customers may decide they don't care to keep a product — perhaps it wasn't quite the right shape or size, or they changed their mind. We struggled for a long time with what to do with those perfectly good products. We partnered with Habitat for Humanity and ultimately determined they would be willing to pay to ship it to their ReStores; in turn, we get a donation credit and let our customers know where the product is going.
Friends of Mine inspires our employees. I see the engagement; I hear from the people we are helping. To have the resources, the ability to set the tone, and to have philanthropy be a very consistent part of our culture, I could not be more excited about that. — As told to Todd Matthews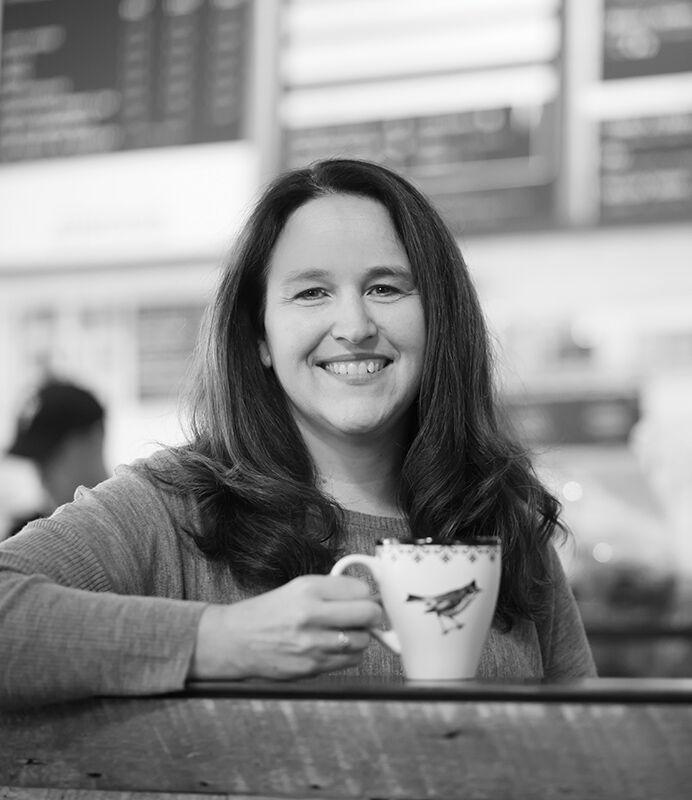 Empowered Broker
Realtor Kathryn Lerner combines home sales with community service
Name: Kathryn Lerner, broker
Company: Windermere Real Estate
Background: "It's just who I am and how I am wired," said Lerner of her decision to fold philanthropy into her business model when she started to sell real estate almost five years ago. "I like to help, and there are a lot of causes in the world that are very worthy."
Philanthropy Highlight: Over the past four years, Lerner has donated nearly $80,000 to a variety of local organizations and events, such as Mercer Island Youth & Family Services Foundation, Art Uncorked, Mercer Island High School Bands, Mary's Place, and many others. She also allows customers to direct $500 of her commission from each closed transaction toward a charity of their choice.
Kathryn Lerner: I'm a believer in the idea that I can't take money and stuff with me. After making sure our family finances are covered for college, retirement, and other family goals, my husband and I asked ourselves, "How much do we really need, especially when there are others that could use the support?" We've always been generous as a family; it's just a little more public now that it is attached to my work as a Realtor.
Giving a donation as a part of a closed transaction was a way to learn about my clients and the causes they support. I find that people are really touched by this business practice, and it's a nice way to close out a transaction, do some good in the world, and support a cause that is really important to my clients.
One of the organizations I support every year is Mercer Island Youth & Family Services. I do so because it is in the community where I live, and I believe neighbors should help neighbors. Despite being an island of means and wealth, there are people who use the food bank and counseling services regularly. Community-based organizations like Mercer Island Youth & Family Services are key to keeping the community healthy.
Another favorite charity is the Kiran Anjali Project. The organization builds schools in India with a focus on educating girls. There's a ton of research that supports the idea that when women are educated, the whole country/community is lifted up for the better.
There have been a couple of times where customers told me, "All things being equal between you and another broker, your commitment to philanthropy was the icing on the cake, and that is why we chose you." My commitment to philanthropy does allow for meaningful exposure, and people know that I'm a community-minded person. This is great, and I'm proud to be known in this way. I haven't chosen to track whether there is a direct correlation to my business, because I'm committed to giving anyway. It's simply the right thing to do, and giving my time and money brings me joy.
It's my hope that more businesses will choose to give back to their community and the world. But, they should only do so if they are sincere in supporting a given cause. Building philanthropy into your business is not a marketing tool or a lead generator. It's something you do because it's the right thing to do, and it's a way to share some of your success and help others along the way. — As told to Todd Matthews