Bellevue attorney Wil Miller's fall from grace was infamous: addicted to meth, homeless, disbarred, and sent to prison. Even more compelling is how he saved himself and recovered his career. 
---
HIDE!
That was Wil Miller's first reaction that cold February evening in 1999, as a battering ram shredded his home's front door, and a swarm of SWAT officers — raising their guns, clad in black body armor, pounding the floor with their boots — poured into his red-brick Tudor house in Seattle's Ballard neighborhood.
Moments earlier, Miller had been meeting with a commercial fisherman who said he was visiting from Bellingham and looking to buy meth to keep himself awake during long hours at sea. Miller had sold this man drugs on three occasions in January, and now he was back at Miller's home for more.
When his door crashed in, Miller initially thought he was being robbed: Drugs and cash were in his home, and drug-deals-turned-robberies were common.
The fisherman is back with an armed posse!
The truth might have been worse.
"The man from Bellingham" wasn't a fisherman; he was an undercover police officer. And Miller wasn't a career drug dealer; he was a veteran prosecuting attorney.
Miller raced toward his attic, glimpsing the officers moving through his living room, their footfalls shaking the walls. He nearly crested the stairs but was tackled by an officer, who aimed a gun inches from Miller's face.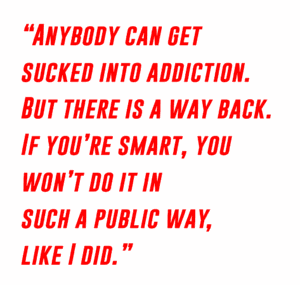 Cornered and covered in sweat, Miller wasn't about to move. Relief washed over him as he closed his eyes, breathed deeply, and focused on one indelible thought:
It's over, finally.
Miller wasn't just dealing drugs. He also was addicted to meth, and he needed an intervention, even if it came at the hands of arresting SWAT officers. Still, this wasn't Miller's rock bottom. He was later homeless, disbarred, and imprisoned. He was a pariah, a cautionary tale, an ignominious figure whose story filled the marbled halls of the King County Courthouse for decades.
How Miller went from a successful lawyer to an addict dealing drugs out of his home is prime source material for a Netflix original series.
But that's not how Miller's story ended.
"When I look back on it, it's hard to believe it's me," Miller recalled one recent morning, seated in the living room of a spacious, midcentury-modern home on a quiet, tree-lined street in Bellevue's Sherwood Forest neighborhood. It's a residence Miller shares with his husband of five years, Michael Nikolaus. "I feel like it's somebody else's story. I was so lucky to find my way back. Anybody can get sucked into addiction. But there is a way back. If you're smart, you won't do it in such a public way, like I did."
* * * * *
SPEND A FEW minutes searching the internet, and you will find Miller's booking photo, taken after his arrest that evening in 1999. The mugshot presents a menacing visage: close-cropped brown hair, stern goatee, pursed lips, and piercing stare. Present-day Miller, 55, is fit and photogenic, with a stylish haircut, well-groomed salt-and-pepper beard, and kind brown eyes framed by chunky, black-rim glasses.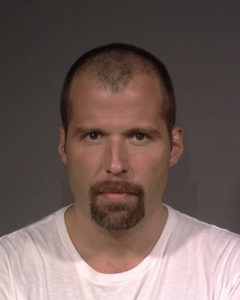 Born in 1962 to conservative, upper-middle-class parents — his dad was a vice president at International Telephone & Telegraph; his mom was a homemaker — Douglas Wilson "Wil" Miller was one of four brothers raised in a gated, suburban community in Kinnelon, New Jersey. The family later moved to North Carolina when his father's employer relocated.
After high school, Miller earned bachelor's degrees in Germanic Languages and Communications at Boston University, then studied law at Duke University, graduating in 1988.
Miller moved to New York City and worked in the Brooklyn District Attorney's Office, where he was assigned to prosecute people charged with sex crimes, child abuse, and domestic violence. He worked alongside another new attorney, David Zapolsky; they had desks near each other, shared courtroom calendars, and became close friends.
"Wil was the most comfortable in the courtroom of any of us," explained Zapolsky, who moved to Seattle in the mid-1990s, and now works at Amazon's headquarters as a senior vice president and general counsel. "He was a gifted trial attorney with an amazing sense of humor and wit. It was a great first line of defense when trying to deal with all these serious issues.
"I learned from Wil that you are not going to be successful in court unless you can use your own strengths in front of a jury," he continued. "Wil had a big personality, he was dramatic, and he made an incredible emotional connection to the cases he tried. Juries would empathize with him, which was one reason he was so good. I couldn't do that. I was more effective by removing the emotion and saying, 'These are the facts, this is the evidence, and this is the conclusion you have to draw.' Wil helped me learn to search myself, use what's there, and project that to jurors."
Miller later took a job at the Queens D.A.'s office, where he spent three years as a trial attorney in the special victims' bureau and supervised investigations.
In 1995, at 33 years old, Miller moved to Seattle when he got a job with the King County Prosecutor's Office. He was assigned to the Juvenile Court unit. From the beginning, he shared an office with Melinda Young, then 25 years old and a new prosecutor.
"He was kind of like my mentor," recalled Young, who still works at the prosecutor's office. "They assigned us some pretty serious felonies. It was nice to have somebody who knew what he was doing, and who could show you the ropes."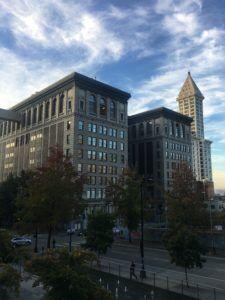 Miller and Young worked long hours, lived blocks away from one another in Queen Anne, and met two or three times a week for dinner. They often made the morning commute to the courthouse together.
"He was a warm, funny guy," she said. "We were really good friends, no doubt about it."
That changed when Miller was transferred to a supervisory role overseeing new prosecutors in a unit away from Young's division.
"The summer of 1997 was when I first started going out at night," recalled Miller. "Up until that point, I was trying cases all day, and preparing cases all night. Suddenly, it was, like, 'Oh, I just tell these kids what to do all day, then I go home, and now I have to fill the evening somehow.'"
He was an awkward presence in Seattle's gay nightclubs, an inelegant conversationalist whose idea of an ice-breaker was talking about the sex-crimes cases he had tried.
According to Miller, crystal meth was prevalent in much of the gay nightlife scene, and he said snorting the drug helped him fit in. Meth's appeal was unctuous. A dose or two could keep him awake an entire weekend, recalled Miller, weight-loss was a welcome side effect, and meth instilled amazing self-confidence.
It also helped him bond with a man he met at a club. According to Miller, his then-boyfriend was an unemployed, recovering heroin addict who had become addicted to meth. He moved in with Miller (who owned a home in Ballard) weeks after they met.
"I was emotionally and socially inexperienced, very lonely, and in love with someone I trusted completely," Miller said. "I did things I shouldn't to try and keep him interested. One of those things was agreeing to do meth with him. It was a moment of weakness on my part, and one for which I would pay dearly."
* * * * *
MILLER'S ADDICTION TO meth fortified him nefariously, and his work performance suffered. Often, he was late to the office, and colleagues found him unreliable. Such was the case one spring day in 1998, when Miller, late for work, was busted at the King County Courthouse during a routine security check. A guard opened Miller's briefcase, and a red-and-white Altoids tin spilled out and clanked against a tabletop. The container was a Trojan Horse of sorts, used to ferry illegal cargo: a baggie filled with crystal methamphetamine, a pipe, a scale, and X-Acto blades.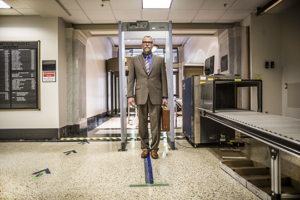 It was a scandalous event that fed office gossip, and worried Miller's closest friends and colleagues.
"I was very sad," said Zapolsky, who, along with his wife, Lindsay Brown, helped Miller get settled after he arrived in Seattle. But as Miller's drug use ramped up, he and Zapolsky became distant. "I felt like I lost a close friend," said Zapolsky . "I didn't want to reward (his drug addiction) with overtures of friendship."
Young, too, knew her colleague and estranged friend was in trouble. She decided to visit Miller one evening at his home. Young recalled: "That was sort of like my last stand: 'Look, I'm your friend, and I know we haven't done much together in a while. But do you need help? What's happening here?'" Young said Miller was dismissive. "He wasn't talking to me. He didn't say anything to me." As she was leaving, Young said, Miller's boyfriend pulled her aside to tell her a lot was going on that she didn't know about, and she probably didn't want to get involved.
That was enough for Young to back off, and many years would pass before she would reconnect with Miller.
You might think a prosecuting attorney busted for drugs on his way to court would be cause for swift termination and disbarment.
Not necessarily.
Hoping to avoid a conflict of interest, the King County Prosecutor's Office yielded the matter to the State Attorney General's Office, which spent eight months investigating. Miller hadn't been charged, meaning his name wasn't in the media. He quit his job at the prosecutor's office, broke up with his junkie boyfriend, and became a criminal defense attorney.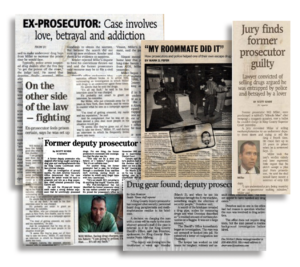 In November 1998 (six months after the courthouse drug discovery), the Attorney General's Office declined to charge Miller for two reasons: unwitting possession — Miller's ex-boyfriend came forward to claim ownership of the drug paraphernalia — and investigators believed it was doubtful Miller would stuff drugs into his briefcase knowing he must pass through security every workday.
"In retrospect, I really wish I had been charged, because my case probably would have gone into Drug Court, where I would have gotten the kind of life-saving intervention I needed," Miller said.
Though most lawyers and judges at the courthouse knew it was Miller who was found with drugs in his briefcase, Miller still wasn't accused publicly because he wasn't charged.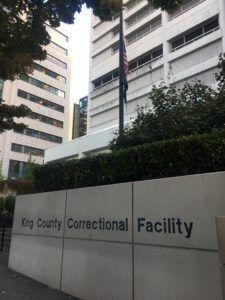 That changed when several dozen public-defense attorneys in King County penned an editorial to The Seattle Post-Intelligencer claiming Miller would have embarrassed the Prosecutor's Office if he had been charged, and the argument of "unwitting possession" was a weak defense rarely given credence by prosecutors when deciding whether to file charges. The editorial, published days after the attorney general declined to charge Miller, identified him by name.
"The blowback was huge," said Miller. "Up until then, my name is out of the press, I'm still getting clients, but I'm still addicted to meth. Seattle Weekly (published) a big article with my picture (three weeks later). Everything fell apart. I couldn't earn my meth money as a (criminal defense) lawyer anymore."
Three months later, Miller was arrested at his Ballard home and jailed.
Miller arrived to his arraignment in shackles, linked to a single-file line with other inmates. He wore a red, jail-issued uniform and appeared — haggard, unshaved, and in the throes of meth withdrawal — before the judge. He noticed the gallery was filled with many of the defense attorneys who had written the P-I editorial.
"I think they enjoyed seeing me taken down a notch, and I think that's totally understandable," said Miller.
He was charged with five felony violations (later reduced to four charges). Miller posted bond and walked out of jail. "The day after I was released, I took a shower, put on a suit, shot up, and walked back into court to try a felony burglary trial," he said. "That's the kind of insane confidence that meth can instill in you."
But being publicly identified as a meth-addicted attorney meant his client base dried out. He incurred debt and fell behind on basic bills. He could no longer afford the mortgage on his house, so he sold it.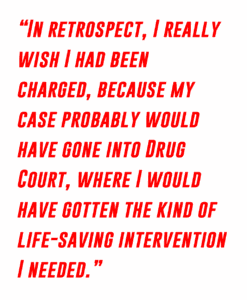 Miller's trial began in July 2000, and he served as his own co-counsel. "I was a walking bag of skin with dead eyes stretched tight over a skeleton, an emotional wreck that kept falling apart in front of the jury," he said. He was found guilty of three counts of delivery of a controlled substance, and one count of attempted delivery of a controlled substance. He was sentenced to four years in prison, but remained free for more than a year while he appealed his sentence.
Miller tried to get clean while free on appeal — first at a rehab center in Eastern Washington, then at a sober-living facility in Seattle. He worked part-time cleaning rooms at a Capitol Hill bed and breakfast before he returned to the East Coast. At 40 years old, Miller was unemployed and living with his parents in Wake Forest, North Carolina. He completed six months of rehab and was meth-free for more than a year. But he also knew his appeal would run its course, and he would have to report to prison someday.
"I finally hit my rock bottom," explained Miller.
He returned to Seattle in September 2002, withdrew his appeal, and began to serve his prison sentence.
* * * * *
MILLER SPENT HIS first 18 months at Cedar Creek Corrections Center in Thurston County, where he worked as the prison's librarian. As an openly gay former prosecutor imprisoned alongside some of the people he put away, it was unsurprising when he was recognized, and even threatened, by other inmates.
"I would be grabbed in the middle of the night and thrown back in solitary by the guards," Miller said. "They would say, 'There is a plot to kill you.' I would be put on a bus in a chain gang, sent out to the next prison, and it would start all over again. I saw all of the state, prison by prison." In addition to Cedar Creek Corrections Center, Miller was an inmate at Washington Corrections Center in Shelton, Stafford Creek Corrections Center in Aberdeen, and Airway Heights Corrections Center near Spokane.
He recalled one instance at Airway Heights: An inmate Miller had prosecuted, who was serving a 15-year sentence for a violent crime, spotted Miller, and taunted, "Hey, Mr. Po-lice-man! Not so tough now!" Miller said the man charged him, guards intervened, and Miller was moved back to solitary confinement for his safety.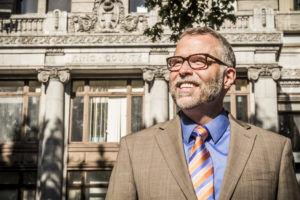 While incarcerated, Miller wrote letters to family, friends, and former colleagues that described prison life and sobriety in ways that were remorseful, candid, and even humorous.
"The letters were amazing," said Zapolsky. "Any one letter could be a story on This American Life. He had this incredibly smart, witty, funny personality — even in prison. It was like Orange Is the New Black — making observations about people (in prison), how to survive. We saw the return of the old Wil. The letters (showed) how lucid he was."
Zapolsky and his wife even made the 170-mile round-trip to the Shelton prison to visit Miller. "He was a changed person when I saw him in prison," said Zapolsky. "There was a disconnect of seeing this person I had loved as a friend — and then lost, almost as if he died — back again, and in this strange context."
Young, Miller's former colleague and mentee at the King County Prosecutor's Office, also received correspondence from her estranged friend.
"He wrote me one letter with a picture of the two of us when we used to hang out," recalled Young. "I didn't write him back. I didn't really want to get sucked into the drama of it all. I just kind of let it be." It wasn't until Miller left prison and was sober for many years that the two reconnected.
* * * * *
MILLER WAS RELEASED in September 2004, having served half of his sentence. The Department of Corrections allowed him to serve the balance of his parole in North Carolina, where he would be away from the Seattle drug scene and closer to his family.
After prison, Miller called an old friend from Duke, Mary Mandeville, an attorney living in North Carolina.
"He sounded like my dear friend," explained Mandeville. "He was honest. He never blamed anybody else for what happened. He was paying his dues, taking his lumps, and moving forward."
Mandeville reached out to a former colleague in Wilmington, North Carolina, to see whether he knew of anyone who would consider hiring Miller. Miller got an interview, and he was hired as a receptionist at a small law office, eventually working his way up to secretary, paralegal, and office manager.
"He was a great deal," she said. "I mean, you are getting a lawyer who has lots of courtroom experience — he's been on the prosecution side; he's been on the defense side — and he's a Duke Law graduate. He's a smart guy. That's an awful lot of bang for your buck."
Miller realized how much he missed being an attorney. He participated in North Carolina's Lawyer Assistance Program, which helps attorneys facing drug addiction, and started to harbor an utterly wild idea: He wanted to practice law again in Washington state.
"As all prosecutors do, I wanted the final word," said Miller. "It was important for me to go back. I was not content letting the story end the way it did."
It was a wishful notion — expecting anyone to hand a law license back to a disbarred attorney and ex-convict with prior felonies and a public flame-out. But Mandeville, Zapolsky, and others offered encouragement.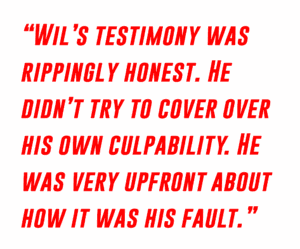 In spring 2009, Miller flew to Seattle to argue the biggest case of his life and appear for an intense, daylong character and fitness hearing to convince a 10-member Washington State Bar Association panel that he should be allowed to practice law again.
"I shored up every angle and did everything possible to convince the Bar I was a safe bet," explained Miller. "I was in voluntary drug testing for years (prior to the hearing), with the results going directly to the Bar. Members of the Lawyers Assistance Program in North Carolina wrote letters on my behalf. I told the Bar it should readmit me on three years' probation, with constant monitoring for three years, and reports from a psychologist all along the way. I wanted them to know I agreed they were taking a risk on me, and they should put all kinds of safeguards in place. I gave them every chance for an out if they didn't think it was going to be safe."
"His testimony was rippingly honest," recalled Zapolsky, who attended the hearing and testified on Miller's behalf. "He didn't try to cover over his own culpability. He was very upfront about how it was his fault."
The hearing was followed by another intense round — namely, taking the Bar exam again. The essay-based exam took three days to complete. "At age 48, it was brutal," said Miller.
Brutal, but worth it. The Washington State Bar Association reinstated Miller's license in June 2010.
* * * * *
WHEN SWAT OFFICERS stormed his home that cold evening in 1999, Miller's first instinct was to hide. Today, Miller's first instinct is disclosure.
Nearly two decades have elapsed since Miller's spectacular implosion, enough time for him to go from meth addiction in his 30s to sober and responsible in his 50s. Miller reflected on many aspects of his life:
On losing his job at the King County Prosecutor's Office: "I had no business being a prosecutor. As devastating as it was, it was essential that I not work there anymore."
On being arrested: "The luckiest thing that ever happened to me. It was the only intervention I was going to get. It started the chain of events that saved my life."
On spending two years in prison: "I'll always value the time I spent in prison, where I was safe from temptation during those early, fragile years of recovery. I was never going to afford the two-year, inpatient drug rehab I needed. Prison served that role in my life. I was lucky to go. It was one of the best experiences in my life."
On the impact his meth addiction had on others: "I carried around shame about things I had done to other people while using meth — worrying family and friends, embarrassing co-workers, disappointing clients, and enabling the addictions of other meth addicts."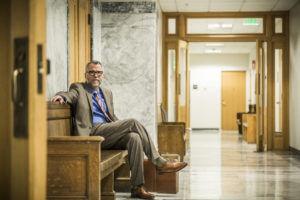 Miller credits years of cognitive behavioral therapy for helping to keep him sober since 2001.
In June 2013, Miller and Nikolaus moved to Seattle, and Miller teamed with the Washington State Bar Association to share his addiction experience, and how the issue impacts attorneys, in particular. That culminated in a conference presentation to 100 people (and streamed live via the Web to a couple thousand more) in April 2014, followed by a cover story Miller wrote for the June issue of the Bar Association's monthly magazine.
"The article was my closing argument — this is what happened, and why it happened," said Miller, who is practicing law again, and now works at Story Law, a Bellevue collaborative family law firm.
"Frankly, he's braver than I would have been," said Young. "I would have started over someplace where people wouldn't have known all of that unless I told them . . . It's more than just Wil getting over his addiction. It's Wil getting his law license back, and then facing the lion and coming back to Seattle. It's amazing. When he speaks in front of people, it's one of the more compelling things I've seen, and people are impacted by it. The day I saw the opportunity for Wil to be re-admitted, I thought this could be an amazing redemption story, and it is.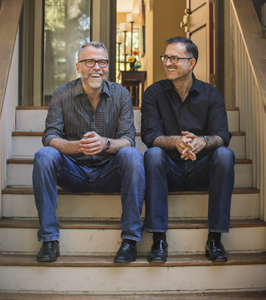 "On the one hand, he got disbarred for reasons that had nothing to do with him practicing law, and had everything to do with addiction," she added. "So, if he addresses the addiction, then being able to practice law again makes sense."
Miller also travels throughout the United States sharing his story with law-school students and Bar Association members.
That's how he found himself speaking to several dozen students at Seattle University School of Law in September, clicking through a 45-minute PowerPoint presentation — embarrassing mugshot, scandalous newspaper clippings — and recounting his story. Miller has given this presentation often, but it's an emotional retelling every time. He chokes up at times, and many students respond — forgetting their smartphones, their attention focused on this man who now embraces his role as a cautionary tale, but on his own terms.
"When you are a meth addict, you believe you can't recover because you don't know anybody who has recovered," said Miller. "But a lot of people recover and go on to have normal, healthy lives. If those people don't start coming out of the shadows and showing the recovery to the world, then that lie that you can't recover from meth addiction is going to be the greatest obstacle to recovery. I want to do my part to change that. People helped me get my license back, gave me places to live when I was in recovery, got me through prison. Now it's my job to help."
 * * * * *
Story Arc is a video series that tells inspiring, and motivational stories. Miller's story about overcoming his meth addiction to once again see success as an attorney, was chosen for their first video. Video Credit Rodrigo DeMedeiros.
---
WEB EXTRA: When a mass of SWAT officers stormed into attorney Wil Miller's Ballard home and arrested him for selling drugs, it wasn't the first time a gun was pointed at his head. Click here to read more.