Founded by Melissa Waggener Zorkin and Pam Edstrom in 1983, WE Communications is one of the largest independent public relations and communications agencies in the world. The company has 18 offices across the globe, but its headquarters is located in the heart of downtown Bellevue and is home to more than 200 employees. Employees handle creative strategy and external communications for clients like Microsoft, the Bill & Melinda Gates Foundation, T-Mobile, and Apptio. Work-life balance is important to the company, so paid sabbaticals, a month of vacation, flexible hours, and paid time off for volunteering are part of the benefits package.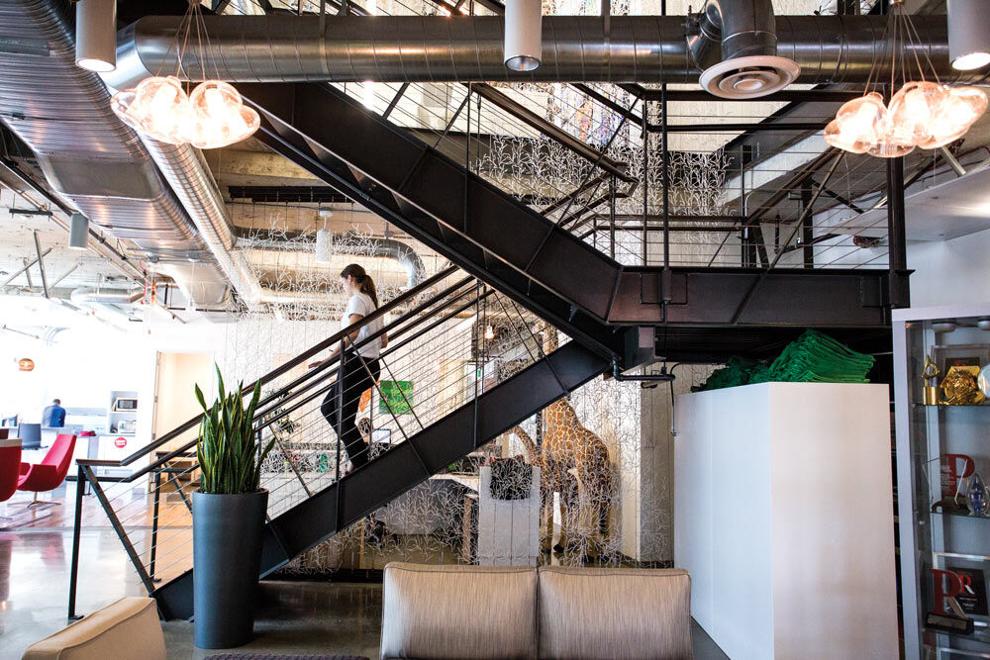 Solid foundation. Many elements of the original structure were integrated into the building's remodel, making the space feel rustic and modern.
---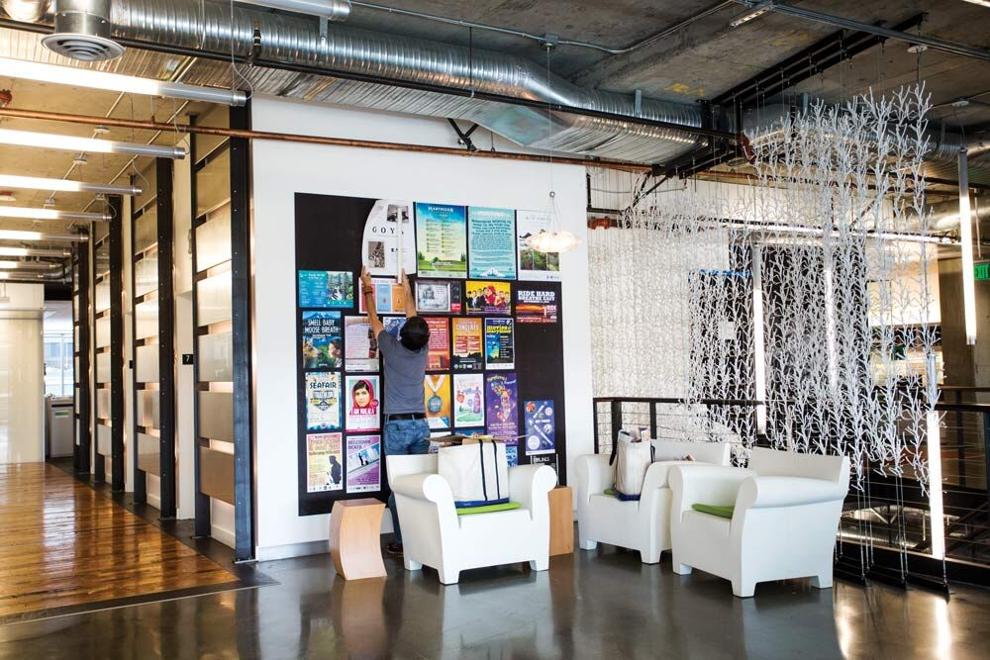 Community engagement. Posters from upcoming local events, concerts, and festivals are updated once a month.
---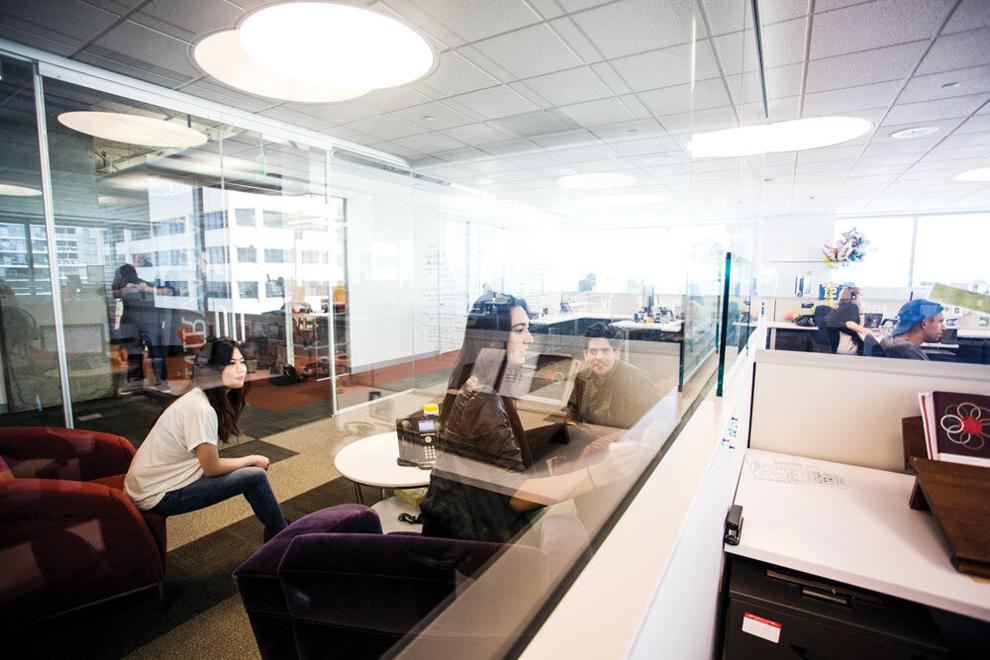 What whiteboard? Write-on glass walls keep ideas flowing at meetings.
---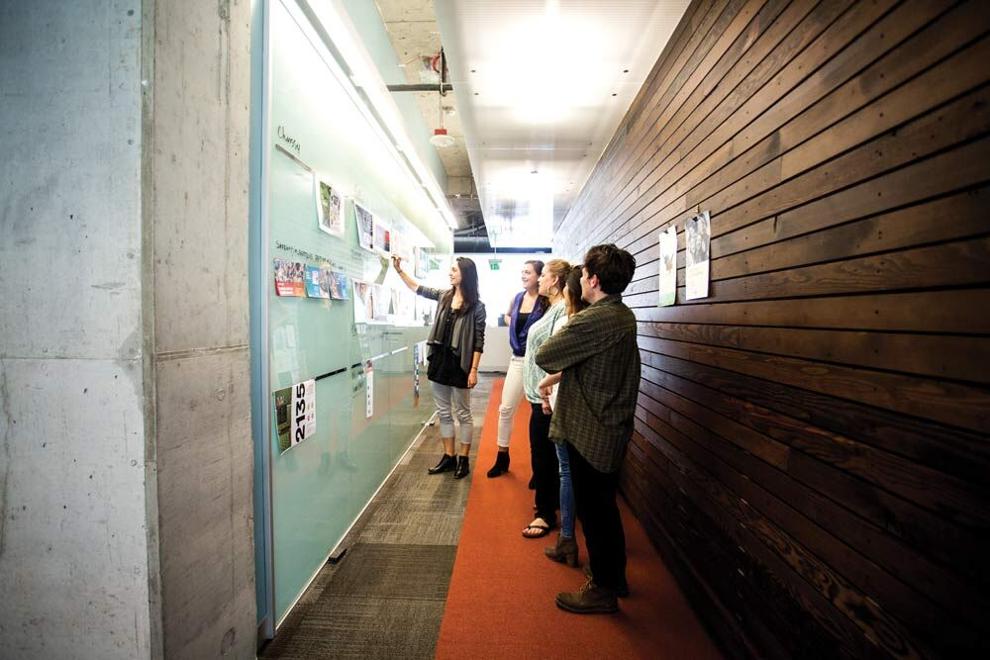 Brainstorming. Need space for that really big brainstorm? Hallways have almost 180 linear feet of writing surfaces.
---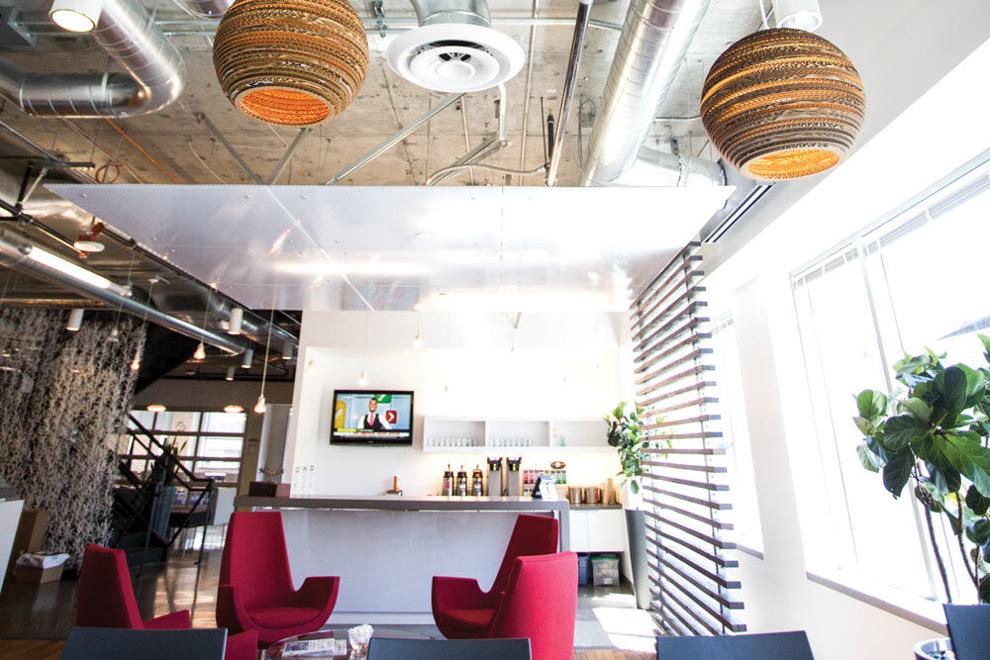 Special delivery. Some light fixtures are made from repurposed FedEx boxes.
---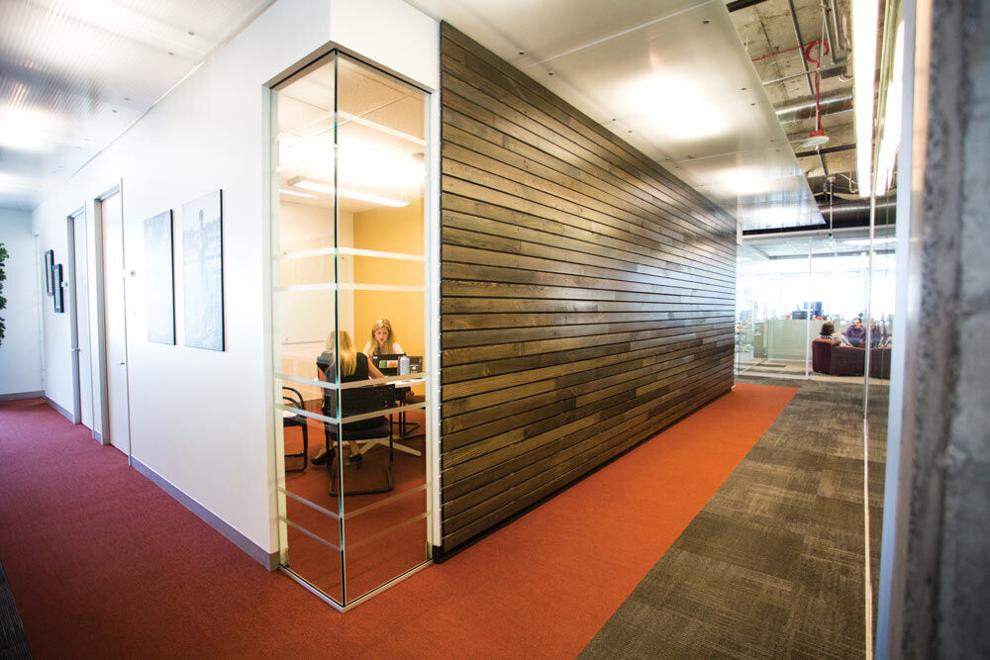 Safety first. Corner offices have glass corners so passersby can avoid bumping into each other and see who's having a meeting.
---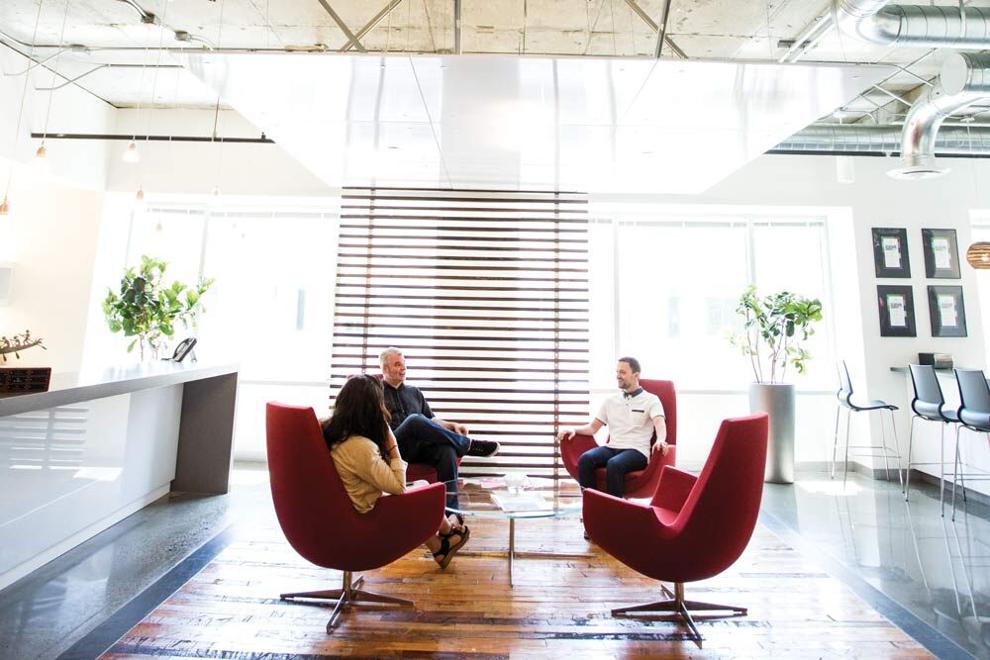 Tasteful lounging. The lobby is bright and full of comfortable, modern seating.
---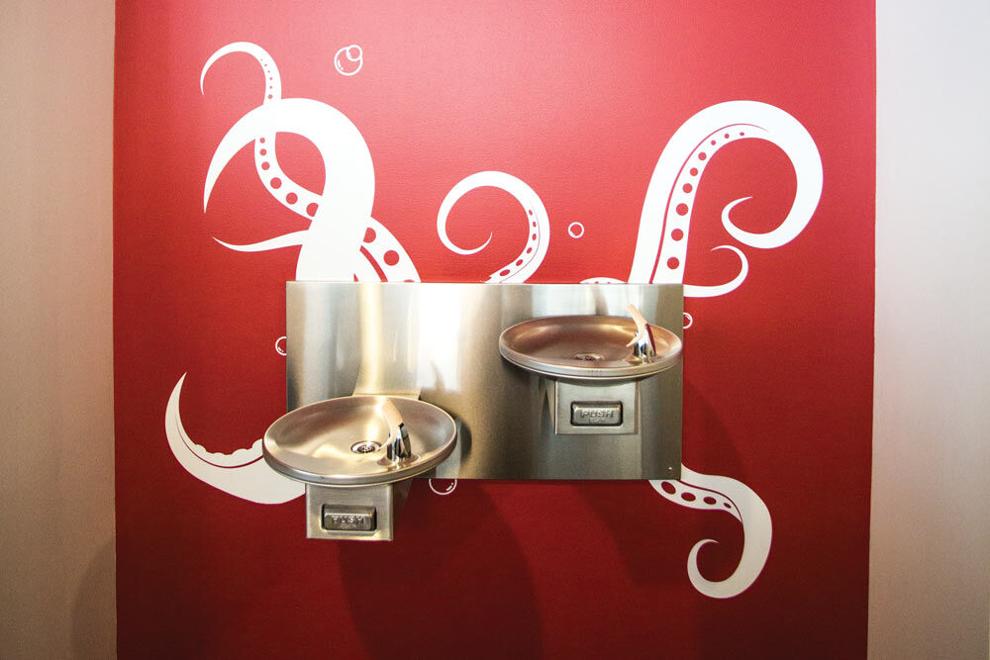 Lurking below the surface. The octopus-themed water fountain is a fun nod to Pacific Northwest culture.
---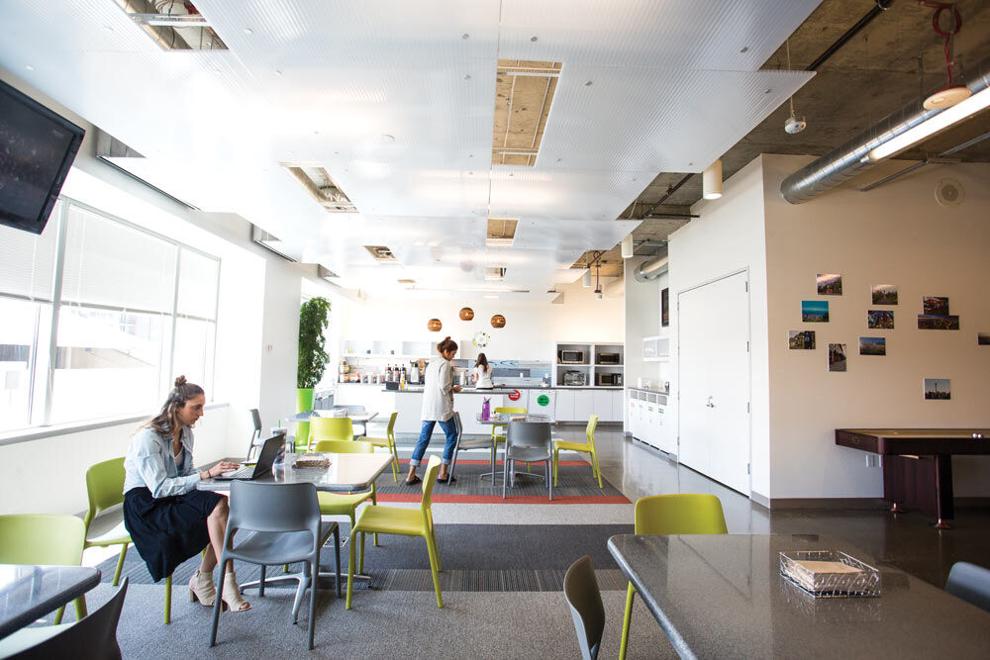 Like your favorite coffee shop. The large kitchen doubles as a casual workspace.
---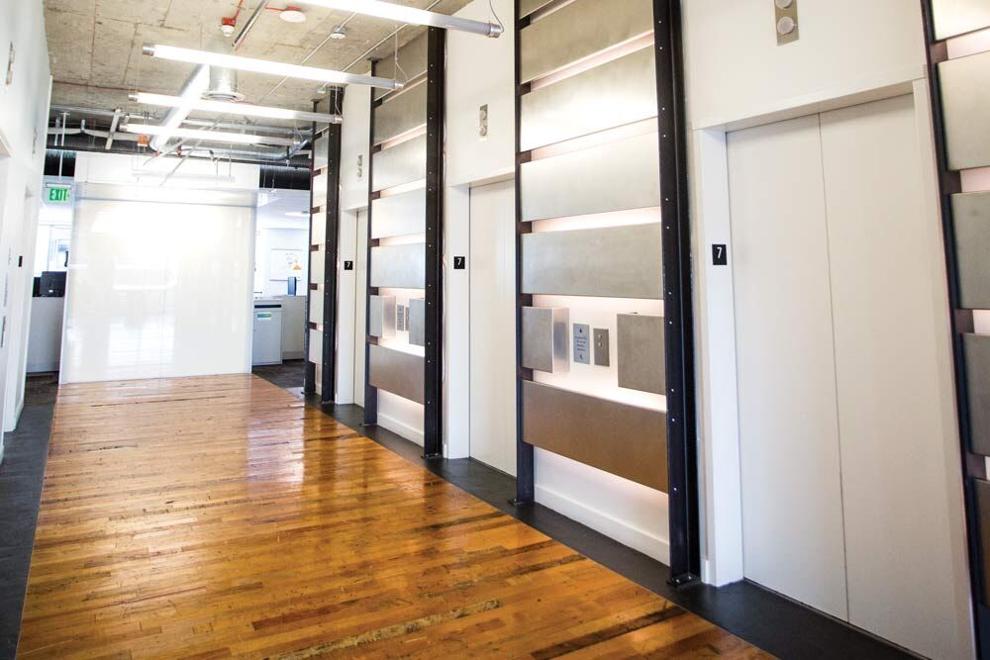 Responsible recycling. Reclaimed wood and exposed ceilings are part of the urban, rustic aesthetic.
---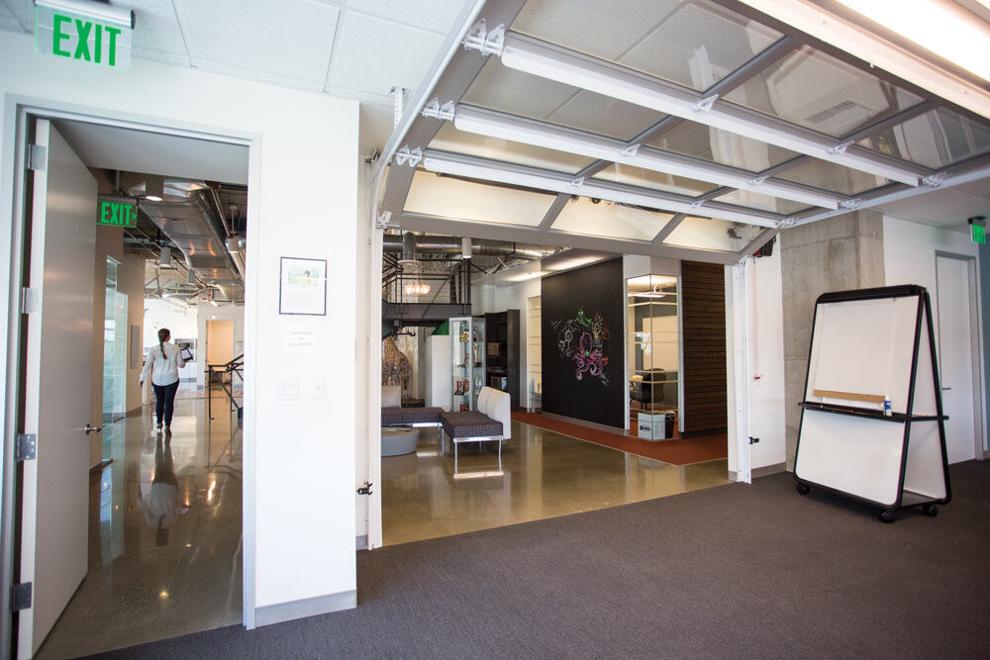 Opening up. Garage doors can turn a small meeting space into a bigger event space.
---
FUN FACTS
The office design emphasizes natural light and open layouts.
The office was designed using reclaimed wood in the lobby, a garage-door opening on the largest conference room, and exposed concrete and pipes.
The office features a convenient stash of soda, sparkling water, tea, and crackers.
October's complimentary "soda of the month" is apricot LaCroix sparkling water.
Conference rooms are named after influential Washingtonians such as Rick Steves, Kurt Cobain, and Bing Crosby.
THE DETAILS
Architect: Interior Architects
Builder: Turner Construction
Officeopened: 2011 (remodel)
Employees: 225
Squarefootage: 43,000
Website: we-worldwide.com