Every year the Seattle-based Women Business Owners organization accepts nominations to honor local women business owners for their tenacity, ethics, and entrepreneurial spirit. This year, two Eastside business women are finalists for the Nellie Cashman Business Owner of the Year – Debbie Rosemont of Simply Placed, and Hayley Nichols of Allovus.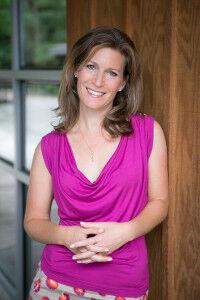 Rosemont started Sammamish-based Simply Placed in 2003 to help people and companies as a professional organizer. She previously worked in HR at a large company, and enjoyed helping people make individual improvements that had a positive impact on the company as a whole.
"I knew that I loved to work with people. I knew that I was good at helping other people be more organized and productive," Rosemont said. "What I didn't know was that I would enjoy running a business."
Rosemont took those skills beyond one company, and now uses her expertise to help multiple people and businesses through Simply Placed.
"Every day is different. It also gives me an opportunity to learn a lot about different industries, different learning styles, personality styles, and it never gets boring. It's always exciting," Rosemont said. "I'm all about continuing to learn and grow myself as well as for my employees."
Rosemont said one of the hardest parts about starting a business is not having a built-in network of people with expertise different than her own. "When you work for a company and you need something that is not in your area of expertise, there's lots of people to reach out to," she said "Being able to wear those other hats, or outsource or build a team that can provide that same support that you find in corporate America is a challenge. It's not automatically built in, and you as an entrepreneur have to build that."
Simply Placed has seven employees working remotely. Because Rosemont and her team of consultants meet in their clients' offices, Simply Placed is able to avoid the overhead cost of maintaining office space. The team meets monthly at Rosemont's home office for team meetings.
Rosemont hadn't expected to be a business owner as she built a career in the corporate world. She viewed her future through the lens of her father, who had a career at one company, working his way up the ladder to an executive position. "I saw through him and learned persistence and resourcefulness, and that's been a big lesson too. I don't have to have all the answers but I have to be well-connected," she said.
In building Simply Placed, Rosemont has developed a network of advisers and people she can turn to when she needs help evaluating risk. "It's just deciding how far down the path you go in investing financial resources, personal energy and resources, and how do you know when it's OK to keep going and extend that risk or it's time to pull back," Rosemont said. "I've been lucky to have the support of my family and other people in business who can help say if it's a calculated or mitigated risk."
Having a values-based framework for making business decisions has helped Rosemont decide how and when to grow her company and which clients to take on. "When individual values align with business values, it makes things so much easier," she said. "When somebody goes to work for a company, if they can't get behind the company values, they're going to have a tough road."
Rosemont is excited about the Nellie Cashman nod because it gives her an opportunity to talk to and learn from other women in business, and share her story with people who might be able to glean something helpful.
"I think anybody who puts their mind to anything with determination, and with the right resources of course, can accomplish their goals. I just think there's a lot we can say "yes" to as long as we do it thoughtfully."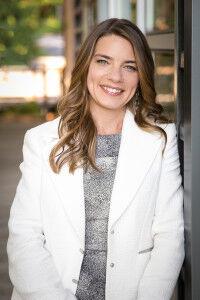 In 2008, Nichols started Bellevue-based Allovus, a creative design firm specializing in user experience, visual design, and motion design. Those around her questioned starting a business in an economic downturn, but Nichols was resolved in the decision and had a network of previous clients and creative people to help get the business off the ground.
"I started small and that's how it was supposed to (stay), just a small team of my favorite people I've ever worked with. But all my old clients kept reaching out and my old reports were calling me so it kept getting bigger," Nichols said. 
Now, Allovus has an office in Downtown Bellevue. Employees can work remotely, but many come into the office for the feeling of camaraderie and creative energy. The office also has been a great relief for Nichols, who admitted to not being able to break away from work when she operated the business from her home office.
Nichols said she doesn't see herself as a leader in UX and UI, but realized what she had to offer while sitting on a panel. During the event, she realized how much information and industry understanding she had to share when she heard the other women speak. "I had the same amount of information and experience that they did."
Allovus offers flexible work hours for employees because Nichols firmly believes that if the CEO has the ability to take her kids to the doctor in the middle of the afternoon, her employees should, too.
"My feeling is that if you have people who are happy, they are doing great work which makes the client happy. And then the company is healthy. I continue to make decisions based on that and we seem to be going in an upward trend year after year," Nichols said. 
Being the CEO of Allovus is a role that evolved over time, and it was a number of years before Nichols took on the title of "entrepreneur." "I didn't have somebody telling me that anything was possible, it was accidental."
It's for that reason that Nichols is involved with children's sports in Gig Harbor, where she lives. "Sports were really important for me, because it was an escape. I want to make sure that every kid that wants to play a sport has access," Nichols said. "I like to provide opportunities for kids to see that there's a way out of their background. They don't have to be stuck."
If there was a piece of advice that she would give to her younger self, it would be to not wait in the shadows as long as she did: "It took me a long time to realize that if I'm not in the center, I can't make all the other cogs go around, and trying to do it  from the peripheral is really difficult. When you're not leading, you're manipulating. Now, I wouldn't wait 10 minutes to take charge and make sure things happen the way they should."
The Nellie Cashman Business Owner of the Year Award Gala will take place Oct. 8 at the Four Seasons Hotel in Seattle.