Two farms in Snohomish County are the first test bed for industrial applications of emerging 5G technology platforms that could transform how food is grown, distributed, and tracked, benefiting not only Snohomish County agriculture but farms everywhere.
The 5G Open Innovation Lab (5G OI Lab) — a group of technology developers, corporate enterprises that include Bellevue-based T-Mobile and Redmond-based Microsoft, academia, and government institutions — announced the launch of the test bed today.
5G OI Lab aims to discover and develop industrial applications of 5G technology to exploit its full potential beyond the faster cellphone service with which consumers are most familiar. That includes taking advantage of 5G's ultra-high speed, low latency, and edge-computing platform for real-time computations in applications that can benefit numerous industries, including agriculture, autonomous vehicles, satellites, factories, utilities, entertainment, and more.
The lab's founding partners — which include T-Mobile, Microsoft, Intel, NASA, VMware, Amdocs, and Dell Technologies, plus corporate partners F5 and Avanade — have invited startups to access their technology and experts to create, test, and deploy new applications and innovations for 5G and 5G-enabled technologies. Snohomish County is home to the first deployment of such technology in a field lab, or test bed. More test beds in other industries are planned.
The agricultural test beds — at Andrew's Hay in the Stillaguamish Valley near Arlington, and Swans Trail Farms in Snohomish, south of Everett — are part of what's called the Food Resiliency Project. The project is an economic development initiative funded by a grant through the CARES Act, according a 5G OI Lab news release. The grant, of nearly $1 million, helped to purchase equipment for the project, according to Linda Neunzig, Snohomish County agriculture coordinator, who attended a 5G OI Lab press conference at Swans Trail Farms to announce the Food Resiliency Project.
The project establishes a virtual and physical space for the state's third-largest county to unite growers and distributors with technology companies to develop new capabilities to improve the resiliency of the county's agricultural sector and minimize future food-service disruptions for consumers and agribusiness, the lab's release added.
Swans Trail Farms is a retail farm and event venue featuring apple orchards, strawberry fields, and a pumpkin patch. Andrew's Hay is a commercial grower and supplier of premium feed for horses, cattle, livestock, and seed crops.
The field lab's foundation is a dynamic testing platform with dedicated access to a 5G-capable, CBRS LTE private network through co-development access points. Each farm will connect to an edge-computing environment that allows developers to tap cloud computing for latency-sensitive and computation-intensive applications, the lab release said. The release additionally noted that IoT applications include soil sensors measuring temperature, water content, oxygen levels, and photosynthetic radiation. The technology also will track the supply chain and logistics of food from farm to table to ensure safety.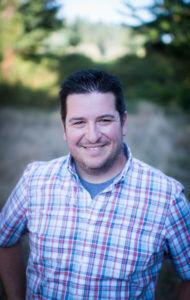 "Every modern industry benefits from data and analytics," Jim Brisimitzis, general partner of the 5G OI Lab, said in the release. "Agricultural sites typically lack the high-speed Internet access necessary for connecting devices and generating the data growers and industry suppliers need to make real-time decisions for optimal impact. With the support of Snohomish County and our partners, we've proudly built an application development field lab with two dedicated sites through which our ecosystem members, partners, academia, and industry can collaborate to experiment, test, and learn. The outcome is the development of commercial use cases by way of research and innovation that agricultural vendors like John Deere and Cargill, for example, can use today."
Brisimitzis has called 5G a development platform and the "next great software revolution." The lab's Eastside connections stand to make the region an epicenter of 5G innovation.
"This co-development platform is the first of many we plan to deploy in the future serving other industries," he said in the release. "We believe that better connectivity and edge computing are the future and are working with our partners and ecosystem companies to make that vision a reality."
The Snohomish County farms have been equipped with technology provided by lab partners, who also are providing their systems expertise to experiment and develop real-world benefits for agriculture. Also participating are Expeto of Vancouver, B.C., and innov8.ag of Walla Walla, among nearly three dozen early- and late-stage startups that went through a 5G OI Lab 12-week program last year that unites startups with 5G OI Lab partners to explore new capabilities using 5G for enterprises. Expeto is providing the wireless network core orchestration and end device (SIM) management platform, and innov8.ag will provide data analytics and artificial intelligence sensors through its partnership with Washington State University.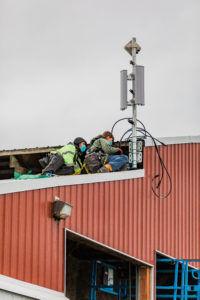 "The field lab is an excellent opportunity to demonstrate practical applications which can make a meaningful difference in the overall efficiency and yield of these farms," which is important to feed the world's growing population, Expeto CEO Michael Anderson said in the release.
Steve Mantle, founder and CEO of innov8.ag, said his company will provide insights on environmental, soil, chemical, nutrient, labor, water, and imaging data allowing improved efficiencies, and better yields and quality.
Snohomish County Executive Dave Somers noted agriculture's key role in the county's economy.
"This last year has taught us how vital it is it to ensure we have a steady, local supply of food," Somers said in the release. "Our partnership with 5G Open Innovation Lab can help safeguard our agriculture industry by providing farmers the tools they need for success, while securing fresh food for our community. We will continue to support innovation to strengthen and diversify our economy."
The dynamic testing environment enables edge computing and taps technology and expertise from multiple players in the lab, including T-Mobile, Microsoft, Intel, VMware, Amdocs, and F5.
"This first-of-its-kind field lab is showcasing the benefits of 5G-to-farm-to-table, and is a strong example of how industry collaboration can drive innovations that address both business and human challenges," said Caroline Chan, vice president, data center group, and general manager, Network Business Incubator Division, at Intel.
Sue Boyd, Microsoft assistant general counsel and 5G OI Lab board member, called the Food Resiliency Project "an example of what can be accomplished using 5G technology, virtualized, cloud-native solutions, and the ecosystem of partners created by the 5G Open Innovation Lab."
John Saw, executive vice president of advanced and emerging technologies at T-Mobile, said the 5G network will give farmers transformative tools.
"… For farmers, that means producing more food using fewer resources," Saw said. "We can't wait to see the 5G innovation that occurs as we work together to build the next big thing in agritech."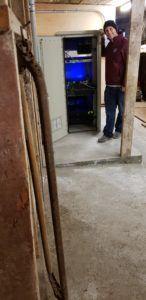 The lab selected the Nokia AirScale Radio for ultra-low latency and the ability to adapt to evolving architectures for 5G networks. A simple unpack-and-deploy model was used to enable farmers to utilize the network to homeschool young children, automate planning and harvesting, and measure soil conditions, the release said.
The 5G OI Lab selected Seattle-based Ballast Networks to design, manage and deploy the hardware, switching infrastructure, and networking gear at both sites.
Ballast Networks CEO Jon Morris said the coronavirus pandemic disrupted some of the food supply coming from the nation's more than 2 million farms and showed the need for greater resiliency managing that supply.
"With the 5G Open Innovation Lab, we are deploying efficient networks to be more agile in our farming practices," he said. "This will pave the way for great innovation in this area."
The 5G OI Lab also is a founding member of Washington's Innovation Partnership Zone (IPZ), a statewide initiative sponsored by the City of Bellevue and administered by the Washington State Department of Commerce. The IPZ is designed to stimulate regional economic growth by providing access to intellectual capital, and to accelerate the development of new technologies, marketable products, company formation, and job creation, the release said.