The 5G Open Innovation Lab (5G OI Lab) has opened its first office, making the Global Innovation Exchange (GIX) building in Bellevue's Spring District its home and giving the lab a physical foothold in an emerging area of the booming Eastside city.
GIX, a partnership between the University of Washington and Tsinghua University in Beijing, is a graduate school focused on technology and innovation located in a 96,000-square-foot facility. It is backed by a $40 million investment from Microsoft and opened in 2017 with UW offering a Master of Science in Technology Innovation (MSTI) degree there, including a new robotics track introduced last year.
The 5G OI Lab is subleasing about 1,100 square feet of office space from UW on GIX's third floor.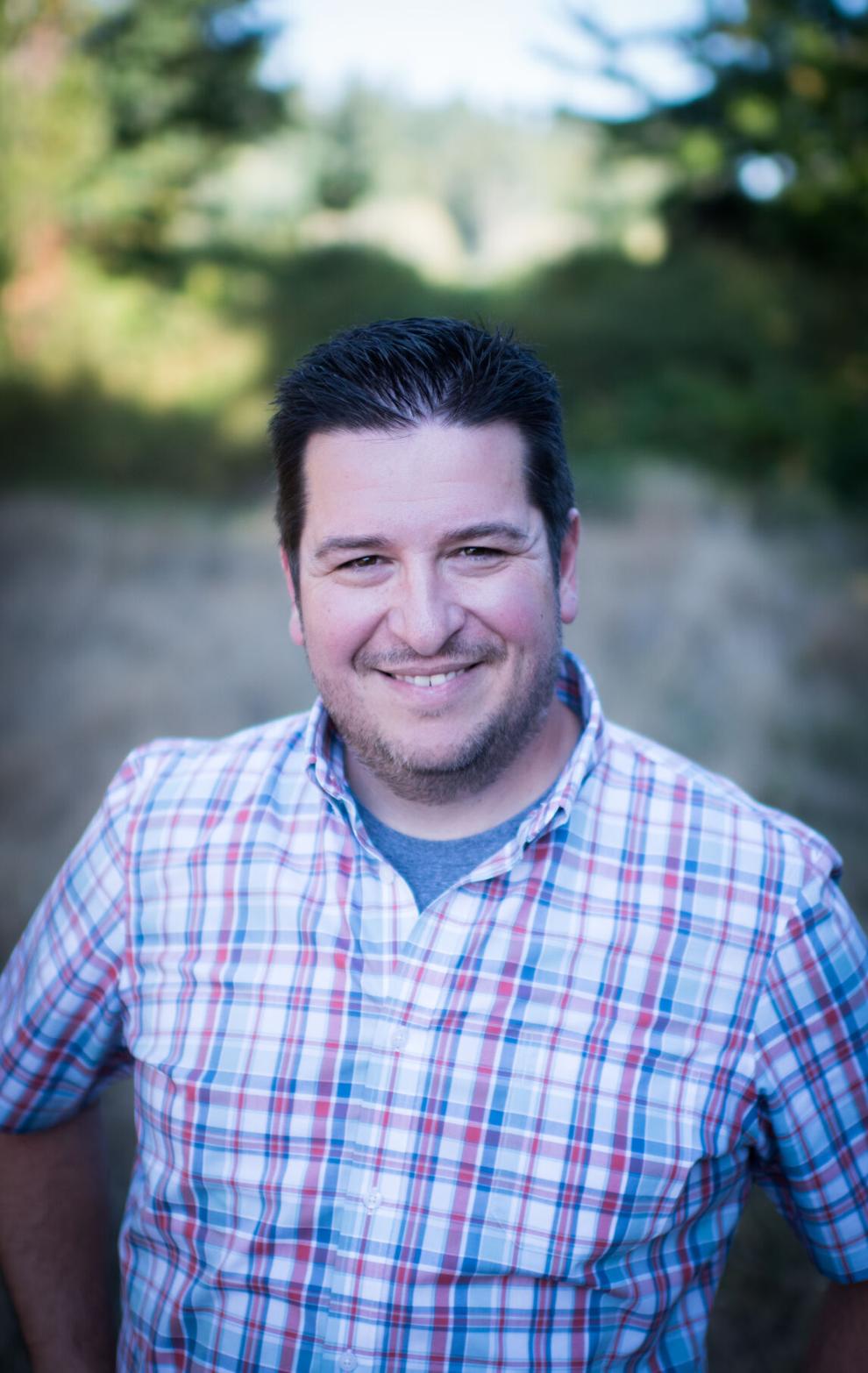 "We really wanted to be in a place where we believe will be the tech heartbeat of Bellevue," said Jim Brisimitzis, founder and general partner of 5G OI Lab. "And the Spring District, although it's too early to really call it that, … shows that it's going to be one such place."
The GIX building, recognized for its triangular rooflines, is flanked by offices owned and leased by Facebook, which has committed to about 1.6 million square feet of office space in the evolving Spring District. District attractions include an East Link light rail station when Sound Transit's Eastside train service launches in 2023.
Light rail makes the district a great location for 5G OI Lab teams in Seattle to come to the Eastside and vice versa, Brisimitzis said. The lab also likes GIX for its housing of UW, which has partnered with the lab through the 5G Washington Innovation Partnership Zone (IPZ) efforts administered by the Washington State Department of Commerce, and for GIX's link to Microsoft, which is a founding partner of the 5G OI Lab.
"To us, GIX was more than just space," Brisimitzis said. "It's really a place where we're working amongst our partners, both public and private sector. The space itself offers great amenities when it comes to events space and conference room space … and so it just made a whole ton of sense for us to be there, and we're super excited about it."
The 5G OI Lab unites startup innovators, global technology platforms, and industry leaders to collaborate on development and deployment of next-generation technology and business solutions using the 5G platform. Brisimitzis has previously said that he sees potential for the local region to become a hub for 5G innovation.
The lab last month announced its latest batch of 12 startups to participate in the lab's innovation ecosystem. For 12 weeks, startups work closely with lab partners to accelerate monetization opportunities of 5G, edge computing, and other use cases and solutions to fuel the global enterprise move to digital (Industry 4.0). Lab partners — which include Accenture, Amdocs, Avanade, CNH Industrial, Dell Technologies, Ericsson, F5, Intel, Microsoft, Spirent, T-Mobile, and VMware — provide business and technology assets, resources, and mentorship.
The lab has had 69 startups come through the lab program since May 2020. In total, those teams had raised $522.6 million before entering the lab, Brisimitzis said. Additionally, the teams have raised a combined $144.4 million after the lab program.
The funding levels demonstrate the strength of the companies, their founders, and products, he said.
Some of the companies that have gone through the lab are employing their technologies in various forms around the world.
The lab also is deploying 5G test beds for some of the technology, including an agricultural test bed on two farms in Snohomish County that could transform how food is grown, distributed, and tracked. Agriculture is one of the focus industries of the lab. Others include autonomous vehicles, satellites, factories, utilities, entertainment, and more.
The 5G technology displayed in Snohomish County and discussions with the 5G OI Lab are, in part, motivating the Port of Tacoma's interest in possibly establishing a private 5G edge computing network for the Tacoma Tideflats area, creating a smart port on the forefront of innovation for the maritime industry, manufacturing, the environment, and more.
Brisimitzis said the GIX space will be a place for startups in the lab to co-work with the 5G OI Lab, meet with partners, potential investors, and others.
"I like to think of it as our town square, if you will, of meeting and congregation," he said.
Eventually, companies also will be able to conduct experimentation and testing of their technology there.
"This is the place where a lot of that community activity that we have envisioned will happen," Brisimitzis said. "As (COVID) restrictions start to ease even further, we anticipate this being a space for community events as well, stuff that we will host, and then third-party events that we may want to host … but (are) run by other folks in the community."