There's always room for improvement, but it doesn't have to be complicated
MEET OUR MARKETERS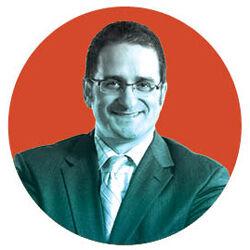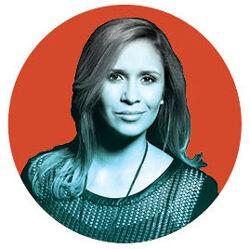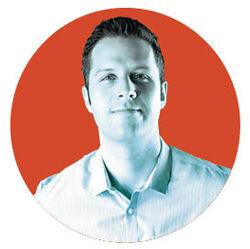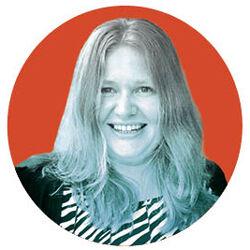 Marketing might be the most overlooked aspect of doing business. Crafting a message, writing, testing, analyzing, and the redux can be time-consuming, and many small companies hire out the marketing aspect of their business to instead pay for a staff that focuses on product development or technology.
Social media is one of those "little" marketing things that, at face value, appears to be common sense. But if you're not social-media savvy, or have used it only for personal accounts, keeping up with an ever-changing Facebook algorithm and Twitter's monumental speed can be difficult. The whole thing can be a bit baffling.
Lucky for you, the Eastside is full of brilliant marketing minds, people who are practiced in running social-media channels, generating buzz for events, and developing a brand voice. These folks even know what to do when it comes to scrapping the whole idea and starting fresh. We caught up with five of those brilliant folks to find out their little bits of advice.
Debuting a New Brand
1. Identify the desired demographic and ensure the brand is positioned and promoted in a manner/platform that will reach them. -A.B.
2. Your network is your net worth. Start building strategic relationships from day one, and start building your presence online, especially on social media. -M.D.
3. Identify the story and brand experience. What does your brand stand for? How do you want people to feel when they experience your brand? -C.E.
4.Your brand voice should encompass what makes the company unique, where the business will be in five years, and be an authentic picture of what the business is. -A.B.
5. We filter everything we do and assess every opportunity to ensure they're in line with our vision, mission, and brand keywords. If it doesn't fit, we don't do it. -C.E.
Facing a Brand Redesign?
6. Determine your brand equity. If it's low, throw everything out and start from scratch. -C.E.
7. If there's considerable brand recognition, strike a balance between incorporating what is working into the new design and strategy. Strong understanding of who you are as a brand and what you stand for is important. -C.E.
8. Have a very clear and strategic communication plan to roll out the new brand so customers don't get confused or leave. The transition must be clear and smooth, and a strong plan is essential. -C.E.
Launching a New Product
9. Invest in research to know the audience and market you are launching into. -C.E.
10. Develop a brand story and strong packaging that fit within your industry yet stand out. -C.E.
11. Create compelling visual assets of your product. Invest in good photography and a visually appealing, user-friendly website. -C.E.
Social Media
12. Make a post calendar for the month to ensure a good balance of content.
13. Use a scheduling tool to "set it and forget it." -A.B.
14.Be as visual as possible.
15.Interact with your followers. -D.Y.
16. Always maintain proper grammar.
17.Don't be afraid to experiment. Test different images, headlines, and offers to see what works. -M.D.
18. Don't post only links to your website. This should be a part of your strategy, but not all of it. -M.D.
19. Mine for new followers. Find out who is following your competitors, partners, and related fields, and follow them. -A.B.
Facebook
20.Posts that humanize your business are the most engaging. -K.G.
21. Spend money. You have to advertise on Facebook to get any visibility, so identify your target, clarify your budget, and work it into your post calendar. -A.B.
22. It is a conversation platform: Ask questions, participate in conversations started by others, share others' updates, and highlight your top customers and supporters. -M.D.
23. Stay on top of your pages. There's nothing worse than a brand's page that has not been updated in months; it looks lazy and sloppy. -D.Y.
Twitter
24. Before you use any hashtag, do a quick search for it to make sure that it doesn't pull up something inappropriate or is dominated by something completely irrelevant. -A.B.
25.Follow and engage with groups, organizations, and individuals not only in your industry, but also those who complement your line of business. -C.E.
26. Don't be afraid to tweet directly and start a conversation. We've hired talent, pitched stories, and arranged meetings using Twitter. -C.E.
27. Engage: Tweet, retweet, and share updates from your influencers. Always respond to your audience and acknowledge its support. -M.D.
28. Sixty percent of your posts should be about others, 30 percent should cover your own educational or inspiring content, and 10 percent can be self promotion. -M.D.
Pinterest
29. Pinterest-specific quality photography is time-consuming but will yield the best results. -K.G.
30. If you have ecommerce and your desired audience is women, you can't afford to ignore this platform, as it is more effective than Facebook in terms of impressions and click-through rates. Plus, you don't need a budget to promote your pins. -C.E.
31. Create boards with catchy titles and take time to design cover photos that reflect your brand. -C.E.
32. Following popular pinners provides insight about what is trending in the marketplace. -K.G.
Instagram
33. Remember that the quality of the image is everything. Think about the subject, composition, and filter. -C.E.
34. It's a great place to see what your guests and fans are posting about you. -D.Y.
Email Marketing
35. Avoid words like "free," limited-time," "offer," and "sales," as they will be hard to get through the spam filter. -C.E.
36. Gather emails as part of a giveaway or raffle sign-up form. -K.G.
37.Think about what compels you to open an email, and use those same tactics. -D.Y.
38. It is critical that you create it in a responsive format so it looks good on a computer, tablet, and phone. -A.B.
39.Make sure you have a sign-in button on your website. -C.E.
40. Use a call to action.
41. "30-min conversations about marketing your latest book on Amazon" works better than, "Let's meet for coffee to talk about your business." -M.D.
42. Use email marketing to provide exclusive or early offers to improve engagement and future open rates. -K.G.
43. What is the most important metric for tracking email success? Click rate. -ALL
Event Marketing
44. Have a solid invite list that is 60 percent invitees that you really want. The other 40 percent should be a combination of interesting, engaging people that may be from different industries. -C.E.
45. Tease your participation in large events and link social media pages. -D.Y.
46. Create a thank-you email campaign and include pictures. Those who did not attend may decide to attend your next event.
47.Send out announcements and reminders of your event more often than you think you should — people are busy and forget. -K.G.
48.Follow up with leads. -C.E.
49. Do not over-promote early on and under-promote later. Free and low-cost events gain traction in the last week; paid workshops take three to four weeks to promote. -M.D.
50.Post event photos on social media and submit to local happenings or society pages. -C.E.
Print Marketing
51.Tell a story and show different aspects of your business across an ad campaign. -K.G.
52. Placement and size of the ad plays a critical role in its success. Full page ads (if executed properly) are still the most effective types of ads. -M.D.
53. While digital ads can be easily integrated with other parts of messaging, the print ad must be compelling enough to hold a user's attention. -M.D.
54. Since most publications are special-interest, choosing the right one gets you a very targeted demographic. -K.G.
55.Create print-specific landing pages and coupon codes. This will allow tapping into core digital measuring tools to see number of visits, conversion, and retention rates from the print campaign. -M.D.
56. It is critical to have a very deep understanding of the demographics of the publication you are advertising in. -A.B.
57. What is most important is that the strategy is consistent across digital and print so that your audience receives a consistent branded message. -C.E.
58.The quality of the paper is important depending on the image you are trying to project and the message you are sending. -C.E.
59.Use print to augment other efforts and think of print as building brand awareness instead of something that will compel people to take action. -C.E.
60. If you are clever enough to devise a print campaign that makes people get on their mobile phone and buy, you are golden! It can be done. -C.E.