Since COVID-19 redefined normalcy nearly a year ago, cities and local organizations nationwide have innovatively addressed the needs of their communities, increasingly through efforts meant not to be purely reactive but proactive.
Among the latest examples of this on the Eastside is Shop Local Kirkland, a digital marketplace that launched late last fall.
Designed to be something of an online main street, the City of Kirkland-funded initiative functions as an aggregative tool, putting city "storefronts" all in one place and streamlining e-commerce.
"I'm really excited that it'll give not just residents of Kirkland but folks throughout the whole region an opportunity to support our businesses and do it safely," Kirkland City Council member Amy Falcone said in December, a few weeks after the resource's launch. "A lot of folks are really — either due to restrictions or due to their own health conditions or, you know, level of comfort — not shopping physically in brick-and-mortar stores. This is a great way for them to be able to do that."
How It Started
Earlier this year, Falcone was invited to join Kirkland Outside the Walls, a group made up of concerned citizens wanting to brainstorm ways to safely support small businesses. The group has met a handful of times, with councilmembers, city staff, and small-business owners in Kirkland frequently joining in.
As highlighted on the Shop Local Kirkland website, the average small business has enough reserves to remain open for 27 days. And because the small-business sector encompasses places more likely to be owned by women and minorities, equity concerns have loomed large.
Falcone said that eventually city staffers — with Assistant City Manager Jim Lopez doing much of the spearheading — used some of the feedback heard through the Kirkland Outside the Walls group to devise what is now known as Shop Local Kirkland. The idea was brought back to the organization to further refine it. Soon, Lopez and others reached out to third-party organizations with expertise in the digital marketplace space to figure out how to most effectively coordinate the nascent effort, Falcone said.
"The Shop Local Kirkland initiative sort of moved the city's response to a relief sort of approach to a recovery approach," said Martha Chaudhry, who coordinates special projects for the City of Kirkland's economic development program. "We moved on from sort of stopgap grant funding to help businesses in the early onset of the pandemic; this Shop Local Kirkland strategy is more focused on relief and long-term recovery strategies."
Kirkland is not the only community nationwide to use a digital marketplace like Shop Local Kirkland to support its businesses. Chaudhry said the initiative was particularly inspired by a similar platform used by the City of Auburn and, especially in regard to its aesthetic presentation, Saving Local in the United Kingdom.
The initiative works to address multiple problems: the reality that many businesses might not have a web presence (20 percent of Kirkland's licensed businesses don't have an online presence at all, with 50 percent offering no online-shopping options), and that many consumers are much likelier to buy products digitally.
"Current data shows that more than 80 percent of consumers purchase online; however, not every small business has an online presence," said Samantha St. John, CEO of the Greater Kirkland Chamber of Commerce, in a press release. "The Shop Local Kirkland initiative and the Shop Local Kirkland website aim to create a 'safety-net economy' designed to help small businesses weather disruption and downturns, build e-commerce capacity, and survive and thrive in a digital as well as physical marketplace."
"It's not just for the brick-and-mortar businesses in our city, which are the most visible, obviously … but it's for home-based businesses and nonprofits," Falcone also noted.
Chaudhry said that launching and then expanding on the initiative was like "building the airplane as we're flying it," with changes made as new needs or obstacles arose. At that point, Chaudhry said that Shop Local Kirkland had done about six weeks of recruitment through various platforms. At the time of publication, about 200 businesses were published on the Shop Local Kirkland website, with almost 200 more still in the registration stages.
Something Falcone has been excited to find — and hopes others checking out the website will find, too — is that Shop Local Kirkland brings new prominence to places she wasn't familiar with before.
"Some of the small businesses that may be, you know, tucked away in their brick-and-mortar and may be home-based businesses that folks haven't really heard of — that'll help them get their word out, too," she said.
Long-Term Plans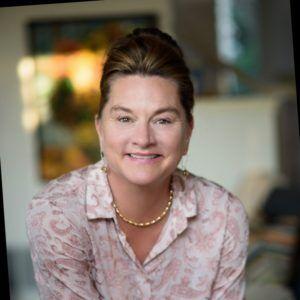 Chaudhry said she and others involved with the initiative were looking at Shop Local Kirkland as a long-term piece of digital infrastructure able to evolve over time and respond to emerging needs in the business community. Its success, of course, is in large part contingent on engagement.
"We really hope to encourage really robust participation on the part of consumers in Kirkland both, as a way to support and help revive our local economy," Chaudhry said. "But also because there are just some phenomenal and fabulous businesses on the platform that are sort of able to be seen and found in one location now. We hope it's really responsive to the consumers as well as to the businesses as a place where people can shop and take deliveries in a no-contact way when necessary."
One thing Falcone appreciates about the website's landing page is that it puts the most recently subscribed businesses at the top. But something she hopes to see soon is more intentional promotion: perhaps a weekly spotlight on businesses owned by women or people of color, for example.
"I think there are so many different opportunities," Falcone said, adding, "I don't think there's one single initiative that's gonna solve this. But I think just approaching it from many different ways and being flexible and responsive to the business community … is really important."