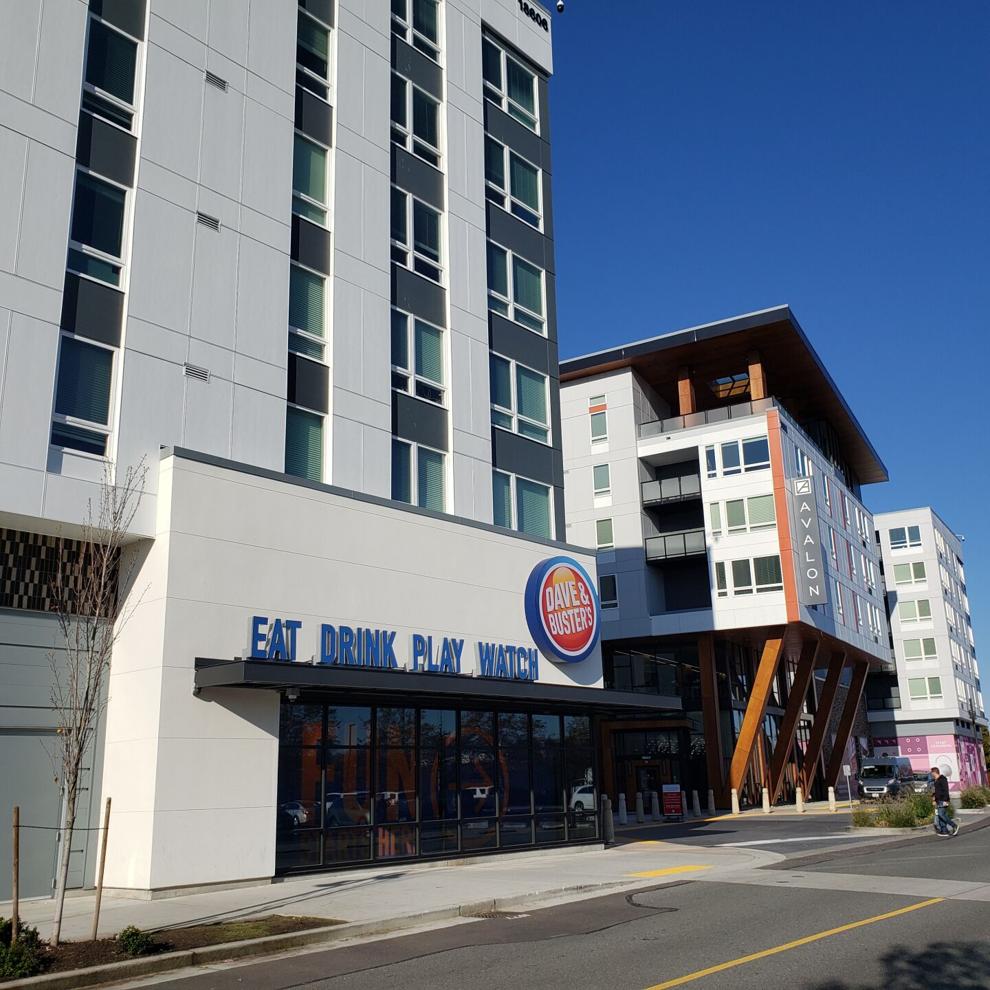 Alderwood Mall in Lynnwood has landed three new restaurant tenants — Fogo de Chao, Paris Baguette, and Shake Shack — that will open within the next year, an official with mall owner Brookfield Properties announced today.
Katie Perkins, senior director-retail leasing for Brookfield, revealed the tenants during a media presentation at the mall this morning.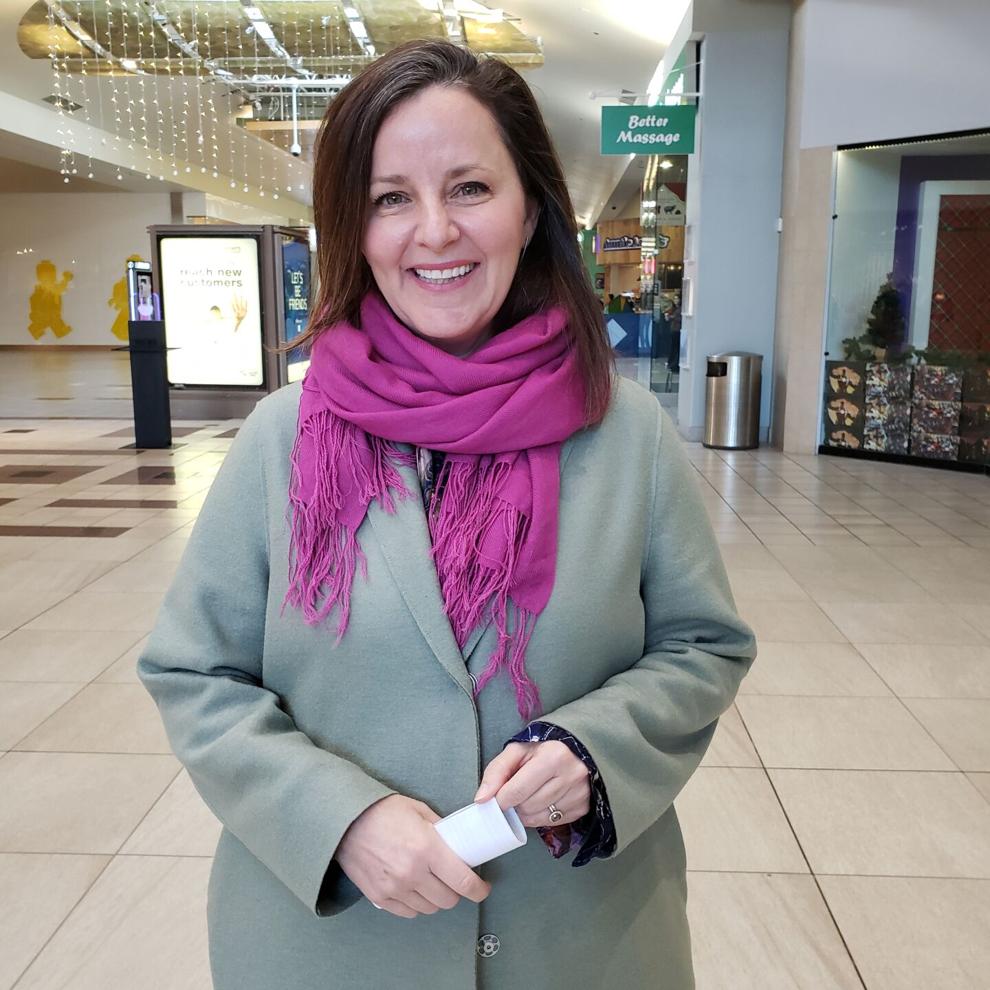 All three restaurants are planned outside the mall's east entrance, where 328 luxury apartment units at Avalon Alderwood Place sit. They began opening late last year on the site of the former Sears store and were leased out by September this year. The apartments are the first rental housing Brookfield has integrated into one of its 130 mall sites — part of a live, work, play evolution for the Alderwood property.
The apartments are a joint venture of Brookfield and AvalonBay Communities.
An AvalonBay official put the units' occupancy at 96 percent. That's the same for the mall, Perkins said, noting more tenant announcements pending for areas inside the newly remodeled east entrance, plus more to fill in the remaining retail tenant spaces in Avalon's north building.
Fogo de Chao, a Brazilian steakhouse, is targeted for a spring 2023 opening on the ground floor of Avalon's north building. Paris Baguette, a bakery, will open in summer 2023 in the same Avalon north tower. And Shake Shack, targeted for a late summer-early fall 2023 opening, will be a standalone restaurant and drive-thru on a pad adjacent from the new Dave & Buster's, which opened in August on the ground floor of Avalon's south building, Perkins said.
The apartment buildings are connected by a sky bridge spanning a pedestrian paseo leading into Alderwood's newly designed east entrance.
"We always work very hard to evolve our properties to meet the needs of the community," said Adam Tritt, chief development officer for the retail business at Brookfield Properties and who's based in Chicago. "If you think back about the origins of our industry, malls were bred out of convenience, and what convenience means to people has changed, so we need to change and adapt with that. And today, that means offering more reasons to be here, more interesting uses, extending that trip time, and being a deeper, more integrated part of our consumers' lives. So here at Alderwood, now you can live on-site, dine on-site, you can shop on-site."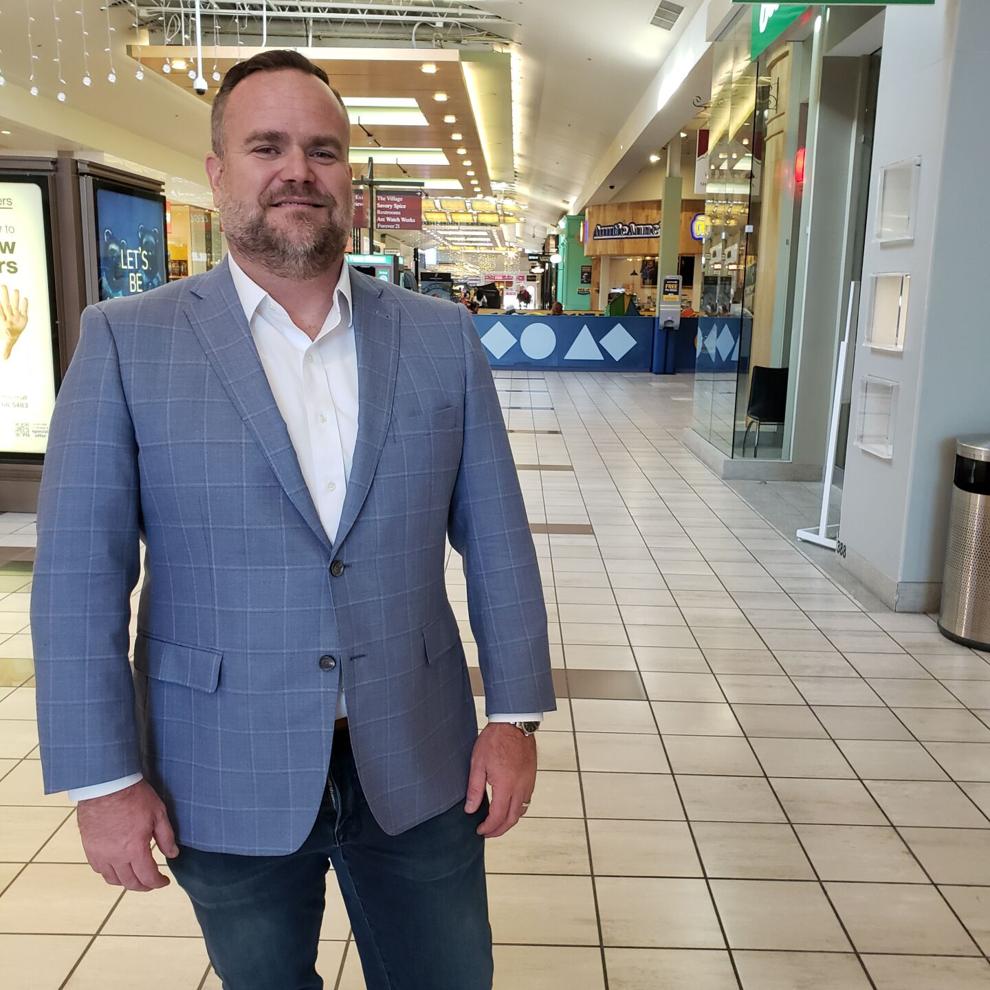 Tritt did not reveal development cost for the apartments but called it a significant project.
"Taking the former Sears down, filling the entire footprint of it, interacting with the site — significant investment both by us and our partners on the mall and by AvalonBay as our partner on the residential side," he said.
"From an energy and a traffic standpoint in the way people are utilizing the site, I think you can already feel the change," Tritt said of the apartments' effect on the mall. "Each entry point now starts to take on an identity of its own: This is the residential village; we have the outdoor retail village; we have the restaurants and movie theater in the back; we have the fashion entries with our remaining department stores."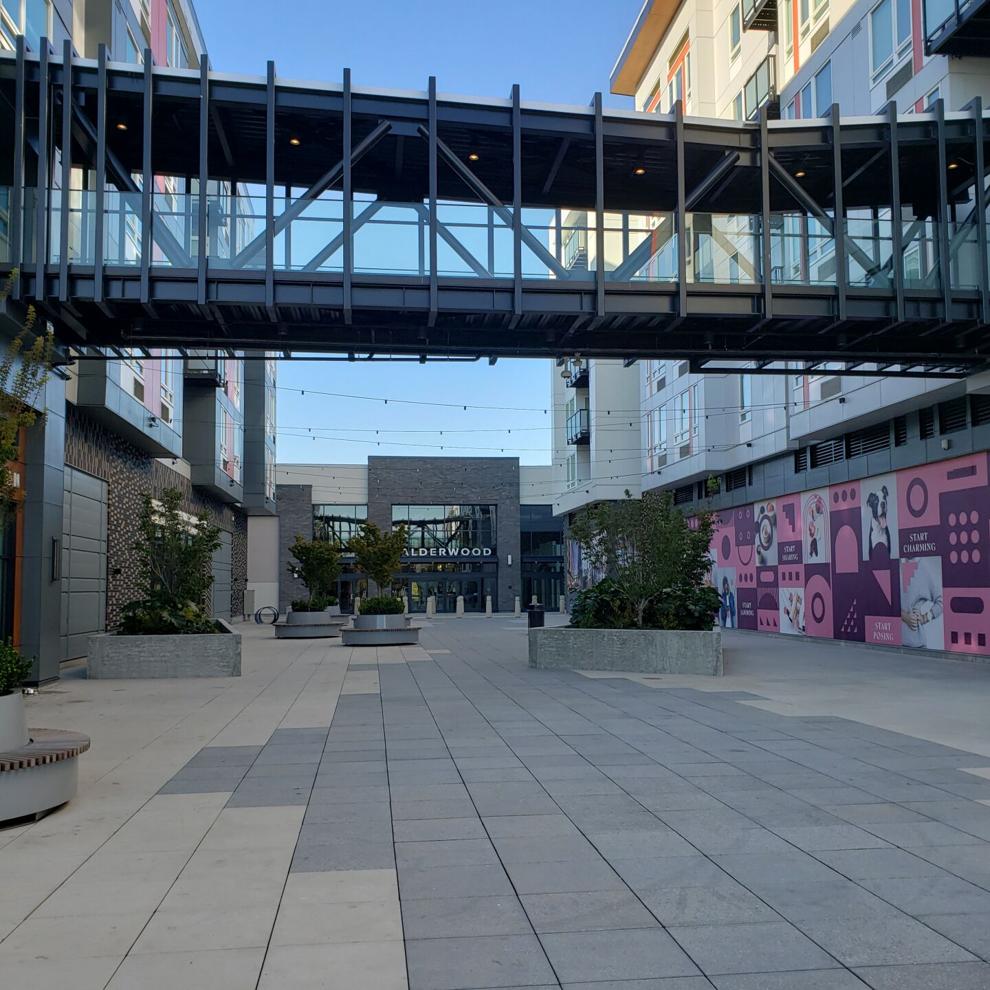 Gabe Levijarvi, vice president-property operations for AvalonBay, which has about 21 apartment communities in Greater Seattle, including Redmond, Bellevue, and downtown Seattle, said the apartments average about 865 square feet. The units are predominantly studios and one and two bedrooms. He attributed their rapid lease-up to their high-quality, amenity package, and synergy with the mall and its stores, restaurants, and entertainment, plus convenience to the region's tech, manufacturing, and health care sectors.
Katie Bucklew, vice president of mixed use at AvalonBay, said the project is one of the first apartment communities that has replaced a department store as one of the anchors around the mall.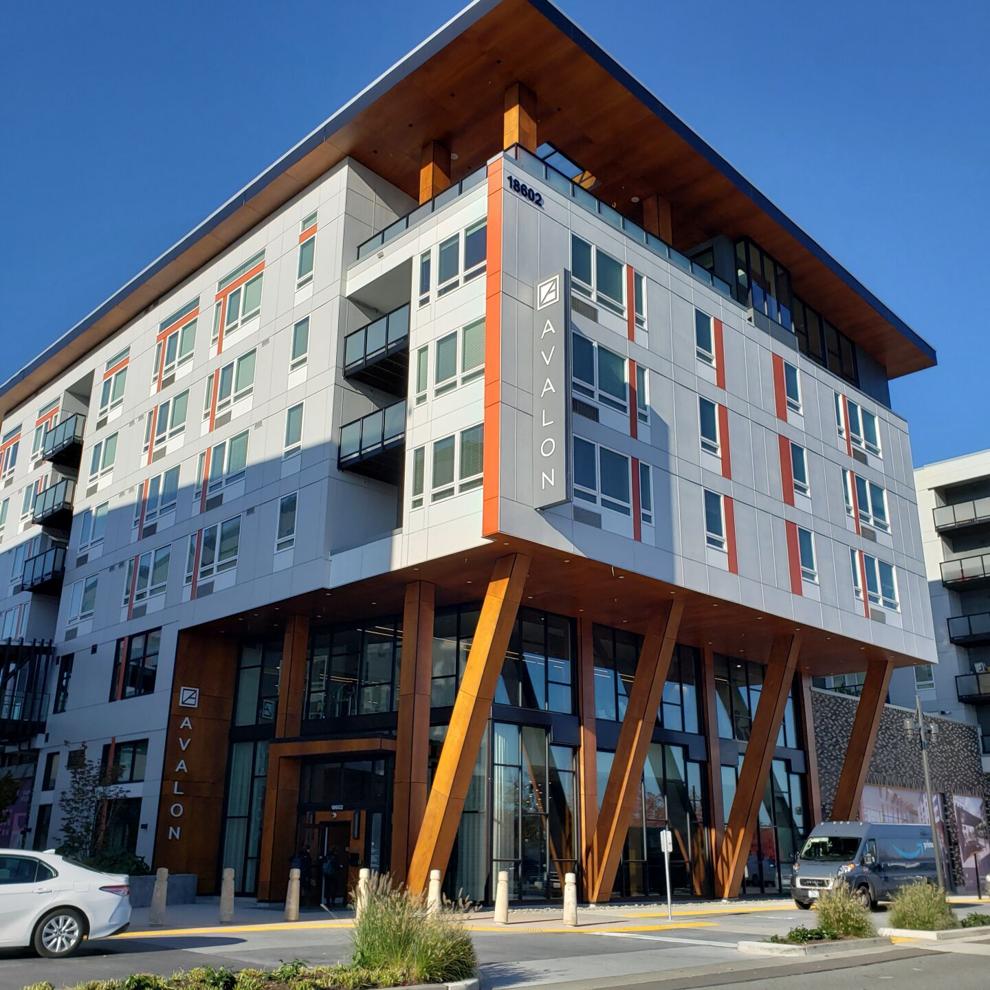 "We've been thrilled with the success and just intrigued at kind of how you reinvent a mall and what does it look like, and how do you really create that live, work, play environment," she said. "I think the success is showing that people want these type of environments and hopefully it spurs more to kind of reinvent their malls."
Perkins said Brookfield has been "really selective in curating what we believe is kind of the hottest new trends, what the customer's looking for in the Lynnwood market, and so they don't have to leave Lynnwood anymore, it'll be here."
Fogo de Chao is an upscale steakhouse and its only other area location is in The Bellevue Collection. Combined with the other eateries, entertainment like Dave & Buster's, AMC Theaters, and more yet to be announced, "it's really a 24-hour experience now that we have the housing," she said.
Mall developers are not looking at their malls as just a mall, Perkins said.
"It's real estate, right, and that evolution beyond the physical four walls of the traditional mall has evolved over the years — and this is just that next step that makes perfect sense for this market," she said.