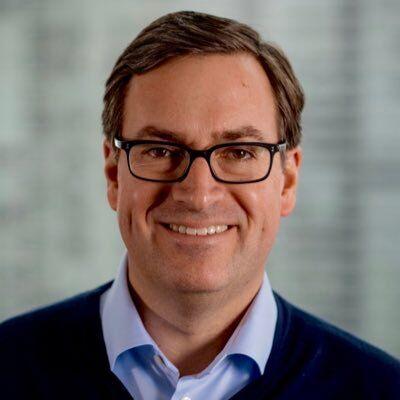 Dave Clark, who announced last week he was leaving Amazon as one of its top executives after 23 years, is becoming CEO of San Francisco-based Flexport, first in a co-CEO role, then as full CEO after six months, according to a message today from Flexport founder and CEO Ryan Petersen on the company's website.
The move is effective Sept. 1.
Flexport bills itself as the platform for global logistics — empowering buyers, sellers, and their logistics partners with the technology and services to grow and innovate. It says companies of all sizes used Flexport technology to move nearly $19 billion of merchandise across 112 countries in 2021.
Peterson and Clark will be co-CEOs for six months, after which Peterson will become executive chairman. Clark also will be on the board.
"When a company grows at the speed that we do, it's important to take a step back to think about how we can capitalize on the opportunities in front of us," Peterson wrote.
Flexport, which had $2 million in revenue in 2014 and will approach $5 billion this year, will still have less than 1 percent of market share in all its markets, "and we've got customers asking us to add more products and services every day," he wrote.
"To realize all this opportunity, Flexport must build the most productive, highest quality operation in global freight forwarding and supply chain management. The art and science of making that happen is called operational excellence and it's not what I do best," Peterson said, adding that's where Clark comes in.
He noted Clark and his teams built much of Amazon's fulfillment, logistics, and transportation network.
"Dave taking over as CEO ensures that Flexport will live up to our potential," Peterson wrote.
Clark, in a Linkedin post, wrote: "I am fortunate to have the opportunity to partner with an incredible team who are building a customer-first, rocket ship of a company focused on architecting and building solutions for the most complicated supply chain problems through world class technology for the physical world."