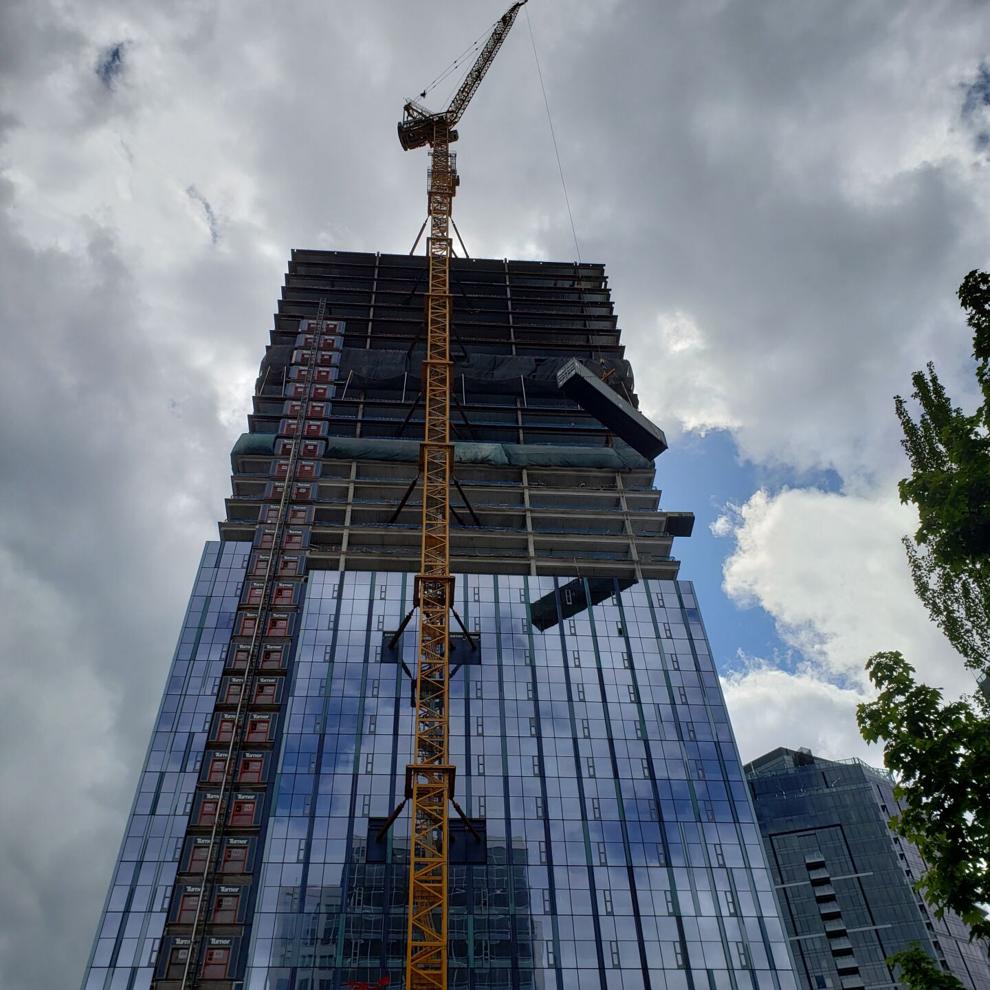 Amazon expects to have 10,000 employees on the Eastside by this summer as it continues its march toward 25,000 workers there in the next few years, according to a post today by its vice president of global real estate and facilities.
"Later this year, we plan to open two new office buildings in Bellevue that will provide space for more than 2,000 employees," John Schoettler wrote in a piece posted on Amazon's news site. "Once complete, all of our buildings in Bellevue will be less than a 15-minute walk from the new light rail station."
The company opened its first office in Bellevue in 2017 with about 450 employees, Schoettler wrote. He noted that today's Eastside employee count includes those in Bellevue and Redmond.
The tally today, and yet to come, is a stratospheric leap from when founder Jeff Bezos started the company out of his Bellevue home in 1994.
"As Amazon grows our presence in Bellevue and the Eastside in the Pacific Northwest, we're committed to partnering with the community and investing in affordable housing, promoting sustainable mobility options, and supporting local organizations," Schoettler said in his post before giving an update on the efforts the company is promoting in those areas.
He acknowledged that Amazon's local growth and that from other companies can challenge housing affordability and transportation, which the company is working hard to address.
His full story on what Amazon is doing in areas of housing, transportation, and human services/nonprofits can be found here.