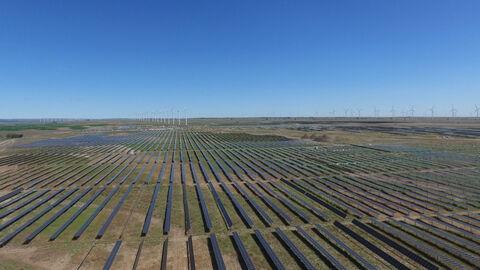 Sustainable energy company Avangrid, which is a member of the Iberdrola Group, has achieved commercial operation at its Lund Hill solar farm in Klickitat County.
It is the state's largest photovoltaic plant.
The facility will supply Puget Sound Energy's Green Direct program, which allows large commercial and governmental participants the ability to purchase 100 percent of their energy from local renewable energy resources.
Avangrid's facility will supply the solar for PSE's second round offering of their Green Direct program. More than 40 customers have already signed up for the program, including six Washington state government agencies.  
Lund Hill is located on approximately 1,800 acres, a mix of land leased from private landowners and the Washington Department of Natural Resources, the state's first solar power land lease.
By adding more renewables to PSE's portfolio, Green Direct also furthers PSE's deep decarbonization goals and move toward 100 percent clean energy by 2045, as called for in Washington's Clean Energy Transformation Act.