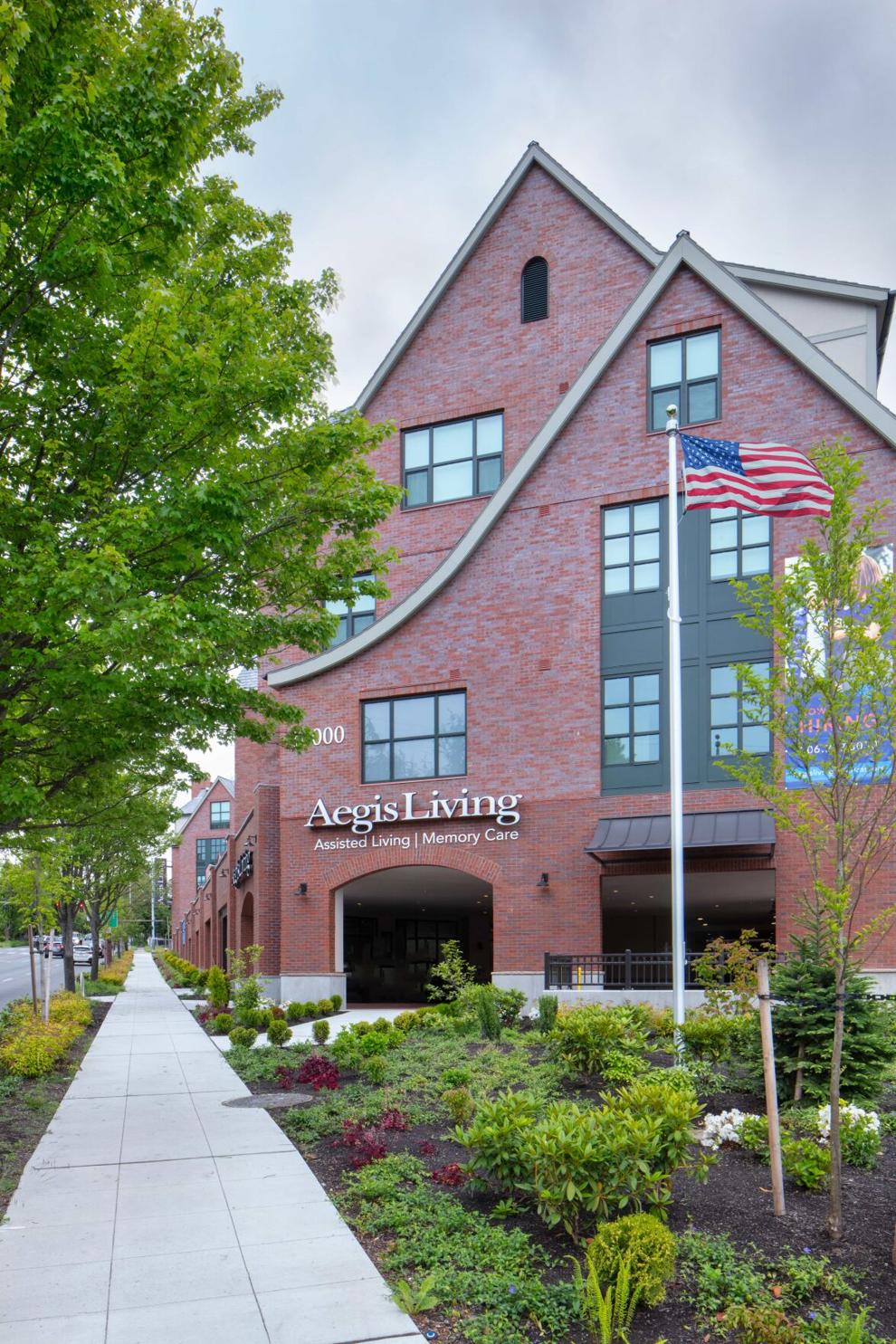 Bellevue-based senior assisted living and memory care provider Aegis Living has opened its 35th community, Aegis Living Greenwood, located in Northwest Seattle, the company announced today.
The five-story, 89,000-square-foot building is inspired by the neighborhood and built with Tudor Revival architecture. It includes 96 senior living apartments.
"Our team takes great pride in our deep connections to the communities we serve," founder, CEO, and chairman Dwayne Clark said in a statement. "We get to know our neighbors, develop state-of-the art buildings that mirror the values, history, and culture of the cities and neighborhoods where they reside, and ensure our residents have a true place to call home and live life to the fullest."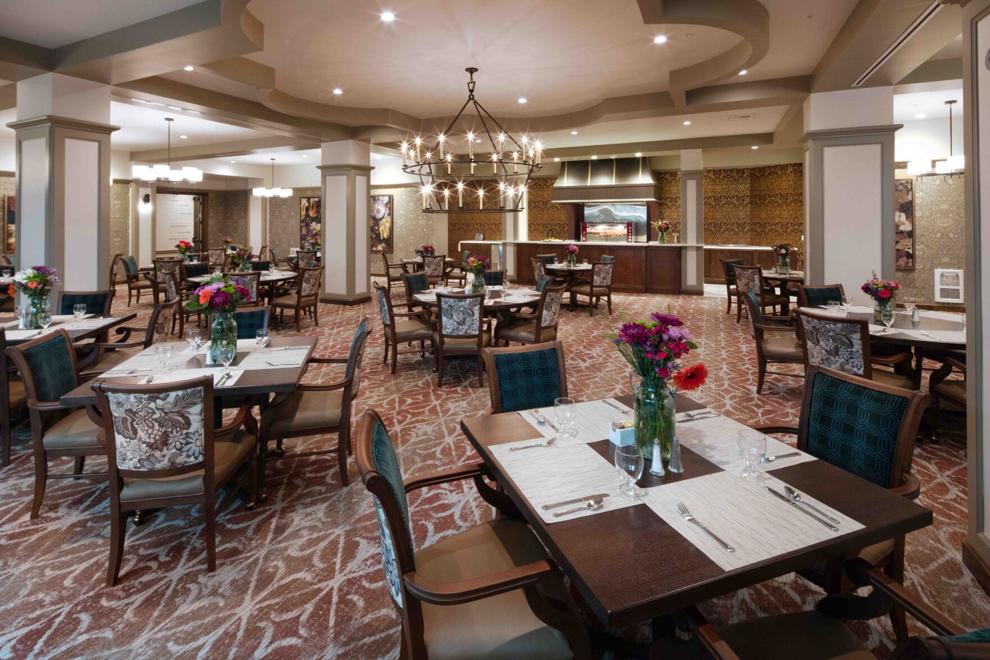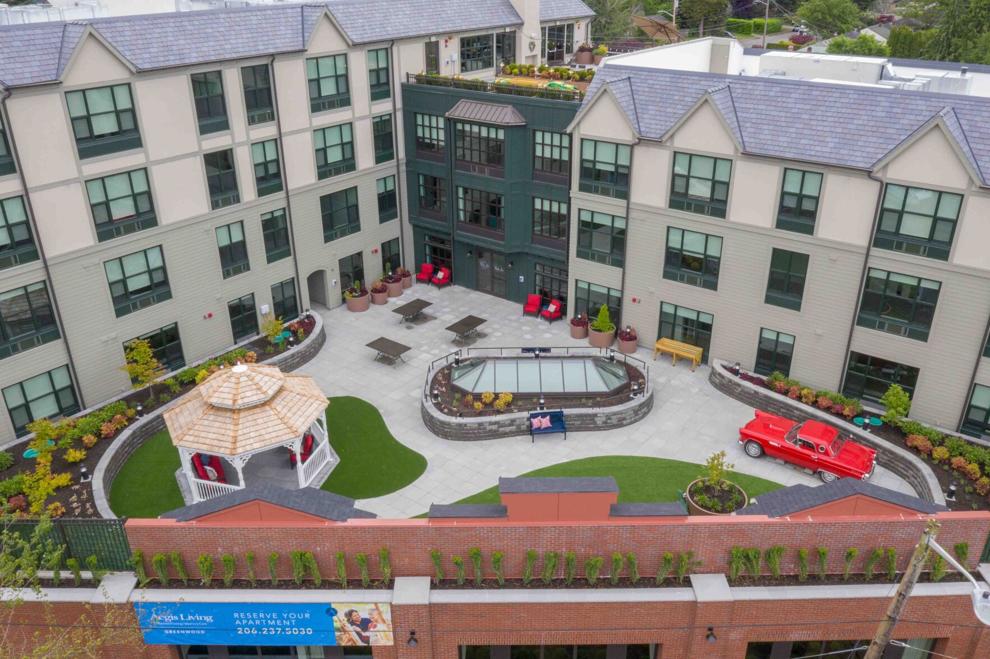 The Greenwood community includes upscale dining, a theater, pub, salon and barber shop, and rooftop terrace. Onsite health and wellness programming and amenities include a fitness studio, massage room, registered dieticians who oversee all meals, telemedicine services, and more. Nursing staff personalize each resident's care plan with assisted living, memory care, and transitional care under the same roof. Memory care is offered on two dedicated floors.
Aegis has several additional communities in development, including a community in the Eastlake neighborhood of Seattle that will open next month. The company's 35 communities are located in Washington, California, and Nevada.