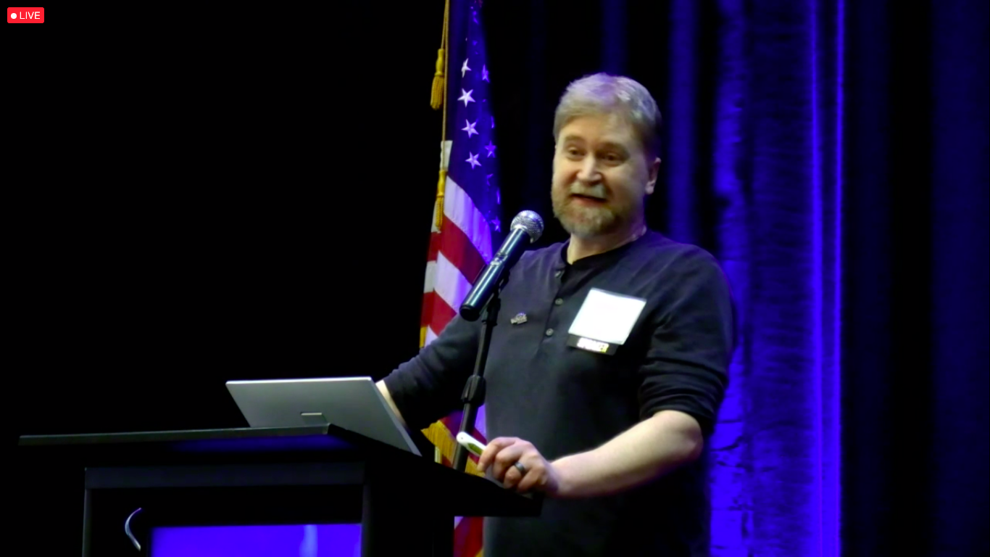 The chief marketing officer of Bellevue-based video game studio Bungie Inc. — whose offerings include Myth, Marathon, Halo, and Destiny — said the global gaming industry is strong and projected to keep growing as technology allows rich playing experiences on any screen. 
"Our industry is extraordinarily healthy," said Eric Osborne, guest speaker at the Bellevue Chamber's lunch series hybrid event Thursday. Osborne leads publishing efforts for the company, which he joined 13 years ago and which was founded in 1991.
The industry eclipsed its 2019 global revenue of $145 billion by $30 billion in 2021 and is driving to exceed $200 billion by 2024, he said. Global movie box office revenue in 2019, by comparison, was $42 billion in 2019, he noted.
Bungie, which has about 900 total employees and is expanding and renovating its offices in the Bellevue Galleria where it moved in 2010 from Kirkland, is expected to operate as an independent subsidiary of Sony Interactive Entertainment LLC following word in January that Sony plans to acquire Bungie in a $3.6 billion deal.
Osborne cited fierce competition for talent as the industry grows and stressed the positive culture and values Bungie strives for in its work and game development. His presentation included video glimpses inside Bungie's offices over the years, its focus on connecting people, and its philanthropic contributions through the Bungie Foundation.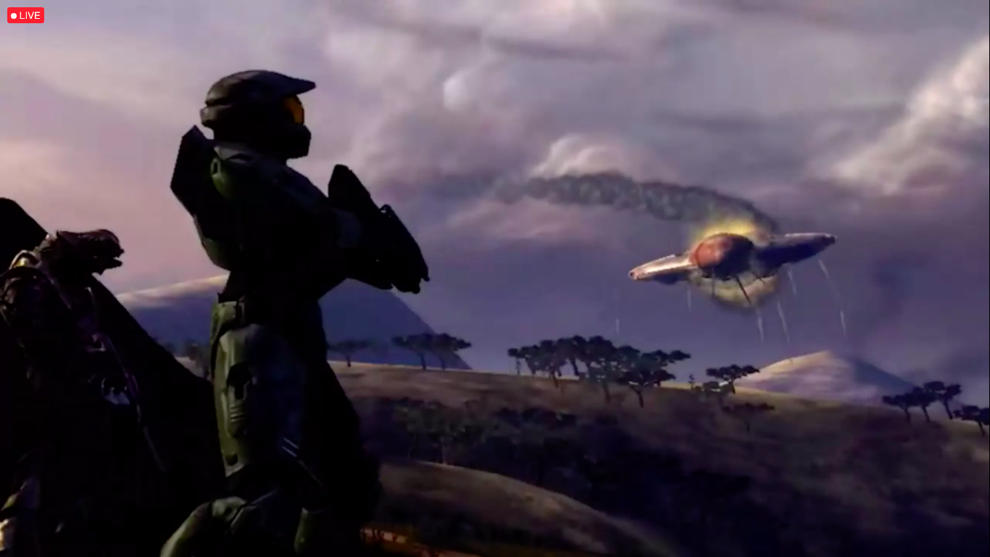 From the start, developers think about how to build community, he said.
"At Bungie, we take a pretty unique approach," Osborne said. "We take a look at building experiences that create social collisions. We say that everything that's fun to do in a game by yourself is more fun if you're doing it with our friends or in front of total strangers, so community gets built into our worlds from the earliest concepts."
A core vision of the company is building game worlds that inspire friendships, he said.
With technological innovation, including more 5G smartphones offering a viable platform for feature-rich AAA games, more game genres, and emerging audiences and markets, the future is promising, he said, adding that Bungie sees the horizon expanding for games globally.