Kent-based Blue Origin has won a contract from the Defense Advanced Research Projects Agency (DARPA) for the first phase of a program to test nuclear rocket propulsion in space by 2025.
The Demonstration Rocket for Agile Cislunar Operations (DRACO) program aims to demonstrate a nuclear thermal propulsion (NTP) system offering spacecraft greater agility in cislunar space between the Earth and moon, according to a DARPA announcement of the contracts.
Other contractors are General Atomics and Lockheed Martin.
"The performer teams have demonstrated capabilities to develop and deploy advanced reactor, propulsion, and spacecraft systems," U.S. Air Force Maj. Nathan Greiner, program manager for DRACO, said in the announcement. "The NTP technology we seek to develop and demonstrate under the DRACO program aims to be foundational to future operations in space."
Phase 1 of the program will last 18 months and have two tracks: Track A, the preliminary design of an NTP reactor and propulsion subsystem concept, and Track B, production of an Operational System (OS) spacecraft concept to meet mission objectives and design a Demonstration System (DS) spacecraft concept. The first phase will inform later phases for detailed design, fabrication, and on-orbit demonstration, the announcement said.
General Atomics will perform Track A reactor development work. Blue Origin and Lockheed Martin will independently perform Track B work to develop OS and DS spacecraft concept designs. The General Atomics contract value is about $22.2 million, Lockheed Martin's is about $2.9 million, and Blue Origin's about $2.5 million.
AWS Launches Space Accelerator
Amazon Web Services (AWS) has announced its launch of a pilot space accelerator, a four-week business support program beginning this month for space startups around the globe seeking to use AWS to help solve the biggest challenges in the space industry, according to a blog from Sandy Carter, vice president of worldwide public sector partners and programs at AWS.
The accelerator will provide technical, business, and mentoring resources to the startups. AWS is collaborating on the accelerator with Seraphim, an investment group focused on the space industry that will provide business development and investment guidance, Carter wrote, adding that Seraphim has helped dozens of emerging space companies become investment-ready through its own space accelerator program.
AWS and Seraphim were accepting applications from startups at all stages of maturity working with space technology or space-derived data who have a clearly defined and unique mission.
Ethos Capital Acquires Majority Control of Donuts Inc.
Newton, Massachusetts-based private equity firm Ethos Capital LLC announced in March that it acquired a controlling interest of Bellevue-based Donuts Inc. from Abry Partners. Donuts holds the world's largest portfolio of top-level domains (TLDs) and offers individuals and organizations new ways to promote and enhance their true digital identities, according to a news release on the announcement.
Ethos Capital's initial investment in Donuts in 2020 facilitated the acquisition of Afilias Inc., a leading TLD registry operator and provider. The Ethos Capital investment group will provide a strong shareholder base to support Donuts' growth, the release said.
"With extensive operational expertise and significant experience in domain name and related industries, Ethos Capital is the perfect partner to support our mission of reliability, security, and stability, as well as position us for continued success," Akram Atallah, CEO of Donuts, said in the release. "We look forward to working with the Ethos Capital team and leveraging their expertise as we enter this next phase of growth."
Foundation, Apprenti Partner on Increasing Black Representation in Tech
Seattle-based Apprenti, which offers across the industry in Washington and throughout the country. The foundation has a chapter in Seattle.
"Both job seekers and companies need to expand their thinking when it comes to job placement and hiring," Dennis Schultz, executive director of the Blacks in Technology Foundation, said in a news release announcing the partnership. "We're already seeing a shift in IT job requirements away from four-year and advanced college degrees in mathematics and computer science towards practitioner level skills. The only real question is, can the candidate do the work required? We see Apprenti as a practical solution to the challenge of filling key IT roles."
The two nonprofits will collaborate to expose more Black individuals to the tech sector, increase access to tech training opportunities, and help those individuals secure careers in technology.
Funko Enters NFT Market with Majority Stake in TokenHead Developer
Everett-based pop culture consumer products company Funko Inc. announced in April that it acquired a majority ownership stake in TokenWave LLC, the developer of TokenHead, a mobile app and website for showcasing and tracking Non-Fungible Token (NFT) holdings that displays more than 10 million NFTs and has more than 100,000 visits per day. Financial terms were not disclosed.
The investment accelerates Funko's entry into the NFT market and will extend its pop-culture platform to include digital assets, according to a news release announcing the deal. Funko expects to launch its initial NFT offerings this month, featuring a unique property each week at a starting price point of $9.99, the release said. Products will be sold on the WAX platform, a decentralized wallet on the blockchain providing verifiable authenticity for purchases of Funko NFTs.
"Funko is thrilled to advance another platform that our fans and collectors will love and find valuable," Funko CEO Brian Mariotti said in the release. "Our strategy in this space is clear — bring the value-added NFT opportunity to our licensing partners to leverage our broad range of existing pop-culture content across television, movies, sports, music, anime, video games, and comic books." Marrying digital and physical using WAX's patented NFT technology, known as vIRLs, is powerful, Mariotti said. "Our ability to combine Funko Pop! digital NFTs with exclusive Funko Pop! Vinyl Figures has the potential to be a gamechanger. By backing the rarest of the Funko NFTs with exclusive redeemable Funko Pop!s, we are poised to enter the NFT market in a very unique manner."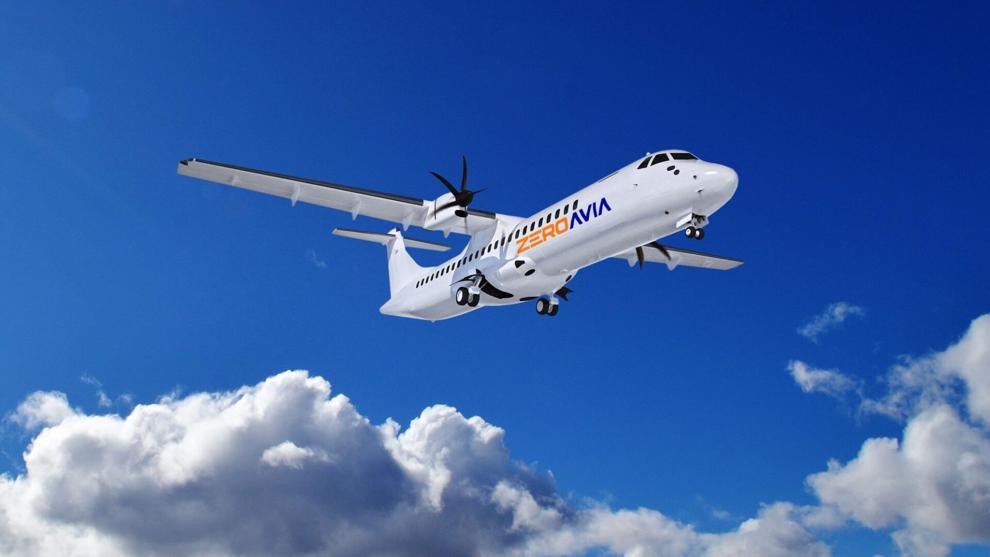 More Funds Raised for Hydrogen-Fueled Flight
ZeroAvia, which seeks to transition the world to zero-emission, hydrogen-fueled flight, has secured additional funding from Breakthrough Energy Ventures (BEV), this time for ZeroAvia's development of a large engine for zero-emission planes with 50 or more seats. Bill Gates is founder of Breakthrough Energy and chairman of its board. ZeroAvia, launching development of a 2-megawatt (MW) hydrogen-electric power train, said in a news release that it raised $24.3 million toward the effort, led by Horizons Ventures and joined by BEV, and others. "This new funding, in conjunction with our other recent milestones, will significantly accelerate our path to zero-emission solutions for larger regional aircraft at a commercial scale," Val Miftakhov, CEO and founder of ZeroAvia, said in the release. ZeroAvia expects to achieve commercialization for its hydrogen-electric power train as early as 2024. It initially will target a 500- mile range in 10- to 20-seat aircraft used for commercial passenger transport, package delivery, agriculture, and more. ZeroAvia will target entering the 50-plus seat commercial aircraft segment by 2026.