Kirkland's MainStreet Property Group LLC and Puget Sound's GenCap Construction Corp. announced today that construction began on Porch + Park, a new downtown Redmond complex.
The mixed-use building will reportedly stretch six stories, include 106 apartment homes, and feature 9,525 square feet of street-level restaurant and retail space. It's expected to be ready for the public by 2022, according to a release.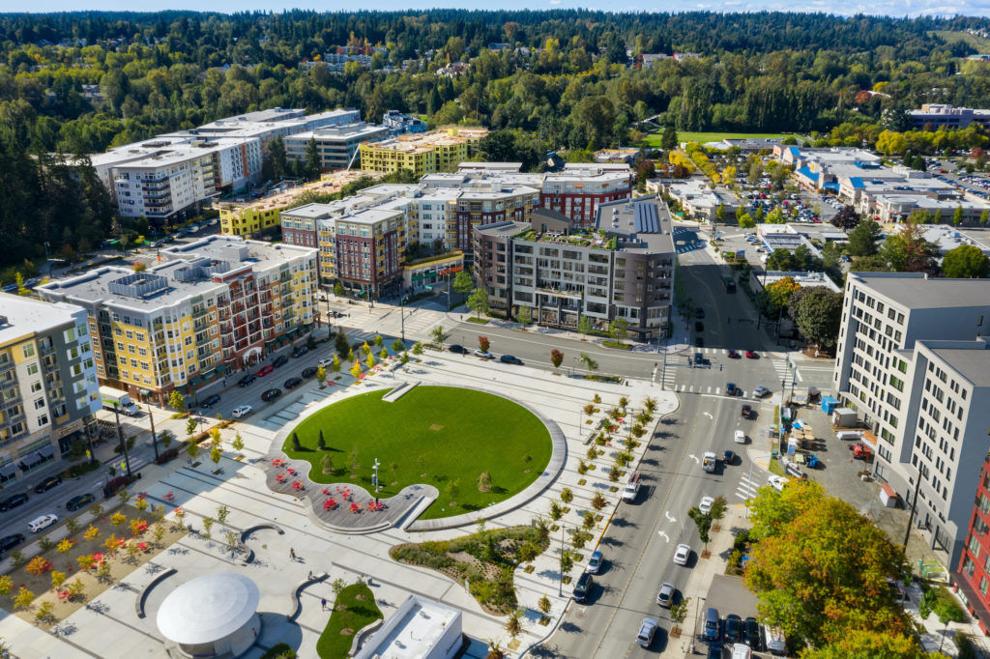 "Setting the vision for this building has been a few years in the making and we are pleased with the results so far," said MainStreet Property Group president Kelly Price. "We've created a tangible connection to the city's new Central Park — in many ways similar to how front porches create connections within the community. At the key gateway intersection to downtown Redmond, we have designed amazing aesthetics through building shapes, colors, and massing including large format art on the façade of Porch + Park.  These elements will be unveiling themselves as the project takes shape."
GenCap previously worked on The Bond, a 139-unit apartment building also located in Redmond.