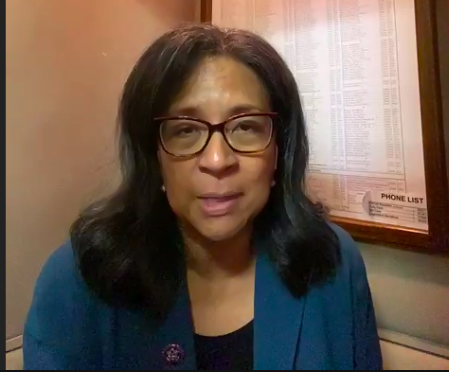 More than 500,000 Washingtonians lack access to high-speed internet or live in areas with little internet access, something elected and technology officials plan to address with money from the bipartisan Infrastructure Investment and Jobs Act passed last year.
Washington will initially receive $100 million from the $65 billion federal package for broadband expansion, with additional funding coming as areas lacking service are more accurately identified this fall through an FCC mapping process and states identify how they'll address areas in need. There's a focus on unserved areas and digital equity for disadvantaged populations.
"Having high-speed internet access really is what you need to fully function in society in the 21st century," Rep. Marilyn Strickland said Thursday during a virtual presentation hosted by the Washington Technology Industry Association titled, Closing the Digital Divide: Opportunities in the Federal Infrastructure Package for Washington State.
"It's how people pay bills, it's often how people register to vote, it's how they get access to health care, it's how students do homework and pay attention in school, it's how parents check up on their students' grades and attendance … there's just so much that we do right now with high-speed broadband," said Strickland, whose district covers Pierce County, Thurston County, and parts of Mason County, as she spoke from a small cloak room off the House floor to open the WTIA event.
She was followed by two other speakers, Beth Cooley, assistant vice president of state legislative affairs at the Cellular Telecommunications and Internet Association (CTIA), and Alex Minard, vice president and state legislative counsel at NCTA-the Internet & Television Association, which is the nation's largest broadband provider. Glynda Becker, director of federal relations at Washington State University, moderated the event.
"We want to make sure that this money is being deployed and it's being deployed in the way we intended," Strickland said. "This about access at home, being able to participate in society, education, economic opportunity, access to health care, access to voting rights, so much."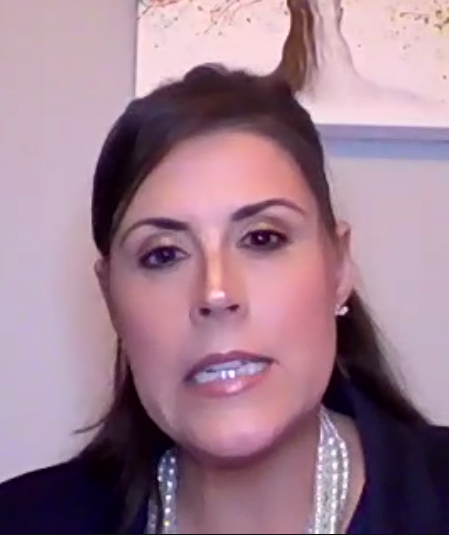 CTIA's Cooley highlighted the $42.5 billion Broadband Equity Access and Deployment program (BEAD) program within the broader infrastructure bill. Initial funding is targeted at unserved households, defined as those with speeds less than 25 megabits per second download or 3 megabits per second upload. Underserved areas are those with speeds slower than 100 megabits per second download or 20 megabits per second upload, plus anchor institutions like hospitals and libraries that don't have gigabit connections.
States should think of targeting high-poverty and poverty-persistent areas, she said, and noted that the act requires networks to be deployed within four years of receiving funds.
"The path forward includes all types of technologies capable of bridging the digital divide," Cooley said. "A technologically neutral approach that supports fiber, wireless, and other nonfiber technologies will allow the country to achieve the greatest benefit from this program by promoting competition, which at the end of the day is what is the best outcome for the broadband consumer."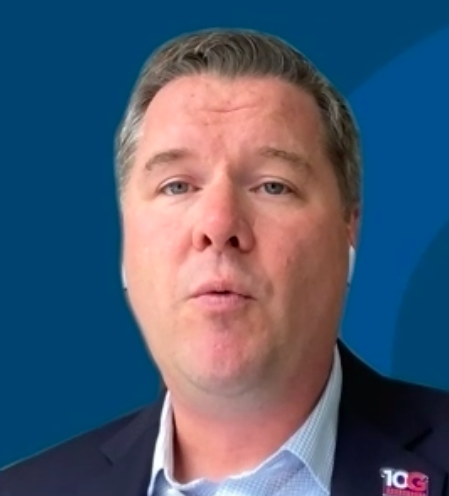 NCTA's Minard also noted a program within the bill with $2.75 billion related to digital equity.
"There is another component of the digital divide; it's not just whether or a not a network is in that area, it's whether the people living there either can afford to connect to that network, or know how to use that network," he said, noting that states need a plan on how to approach digital equity issues as they develop their BEAD programs.
Focus populations include low-income households, veterans, people with disabilities, elderly people, racial and ethnic minorities, rural inhabitants, and others.
While BEAD money isn't flowing yet, there is some help available now through the Affordable Connectivity Program (ACP), which provides a low-income broadband option for people, Cooley said, noting that all CTIA wireless carriers participate in ACP. She suggested states may want to use some BEAD money to help advertise ACP.
Minard agreed ACP is an avenue for help now, even before BEAD dollars are allocated.
"This is a program where money is going out the door now. We don't have to wait for states to do plans or set up programs," he said of the FCC program.
Getting back to equity, people who have access to broadband but don't subscribe sometimes don't sign up due to cost, he said. ACP takes cost off the table, with FCC subsidies effectively resulting in free broadband among his members.
Also, some people may not subscribe because they think messages about free service could be scams.
"It is incumbent upon all of us to make sure that folks understand how to use the service, why they need to use the service, and a part of that is … sometimes you need a more trusted partner to communicate that to certain communities," he said.