A fully funded $10,000 Kickstarter campaign is exciting, but a fully funded $10,000 Kickstarter campaign in just two days is mind boggling. Afshan Abbas, cofounder and CEO of Bellevue-based Fuchsia Shoes, certainly was surprised at how quickly her Kickstarter campaign was funded.
Abbas and her team began a campaign to raise $10,000, which would be used to launch their line of hand-made shoes, on Feb. 16. They were fully funded within 30 hours. The campaign has raised more than $21,000 as of Thursday morning.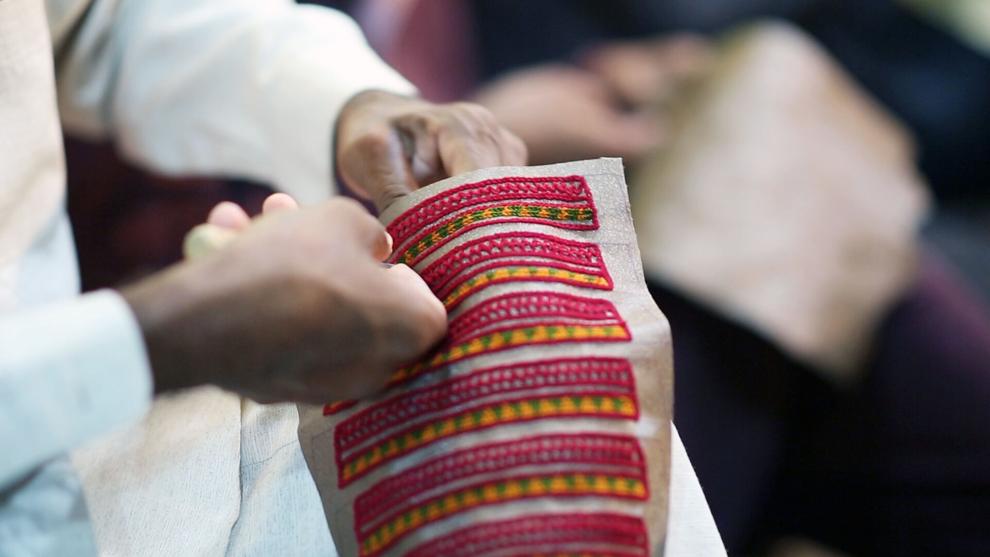 "Obviously I was very excited, but I kind of also knew somewhere in my heart that it would happen because I have been receiving a great response on the shoes," Abbas said. "I was expecting that we were going to reach that goal, but I wasn't expecting to reach it so fast."
In 2013, Abbas purchased multiple pairs of colorful handmade shoes during a visit to her hometown of Karachi, Pakistan. When she returned home to Seattle with the shoes, she integrated them into her wardrobe, wearing them with Western fashions.
"I received a lot of compliments from strangers just walking on the street because the shoes were so colorful and jazzy that it caught a lot of people's attention," Abbas said.
Abbas, who was an engineer at Microsoft at the time, had been tossing around the idea of starting a social enterprise. She was inspired by Toms founder Blake Mycoskie's biography, Start Something That Matters, and took her idea of selling a colorful, handmade Pakistani shoe in the United States. The team, including Rameez Sajwani, Hamad Khawaja, and Syed Hashmi, rallied behind the idea and immediately dug into market research.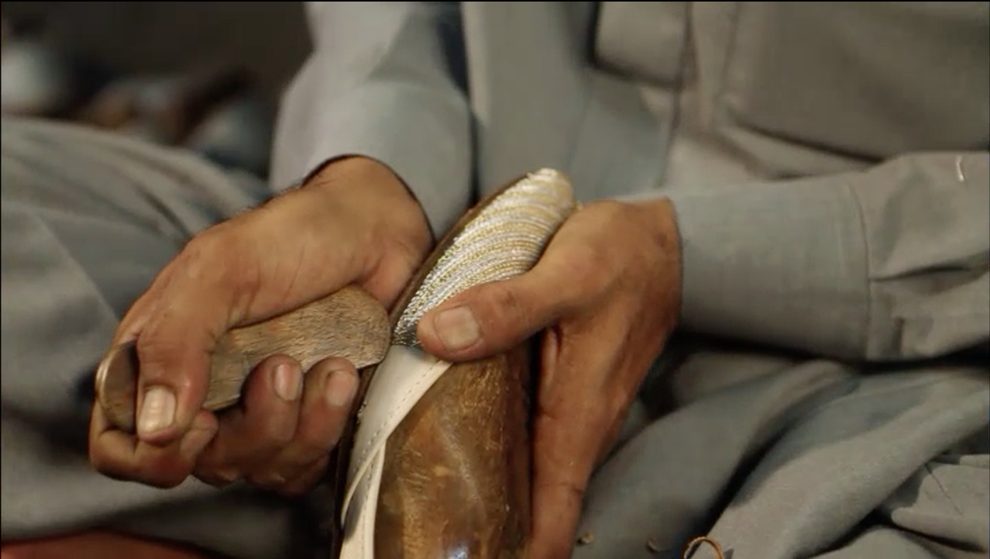 Fuchsia sells shoes called "khussas" that are modified slightly for the Western wearer. Additional padding has been added to the sole, and the shape was modified slightly to appeal to women who wear modern ballet flats. The vibrantly colored embroidery and shoe assembly are completed by hand in Pakistan.
"It's a handmade shoe, and obviously there's a huge human impact involved that we're going to have on the life of these craftsmen. That's what motivates me," Abbas said. "When I talk about this with potential customers or people who purchase the shoes, they also feel really good about it; that they are making an impact in someone's life and making a difference in the world."
Abbas said the campaign goals are to purchase raw materials to streamline and minimize production time, as well as hire a few full-time artisans. Stretch goals include offering a line of scarves, hiring more artisans, and providing medical benefits to workers.
Fuchsia Shoes' Kickstarter is open through March 19. The company expects to send shoes to backers in June.