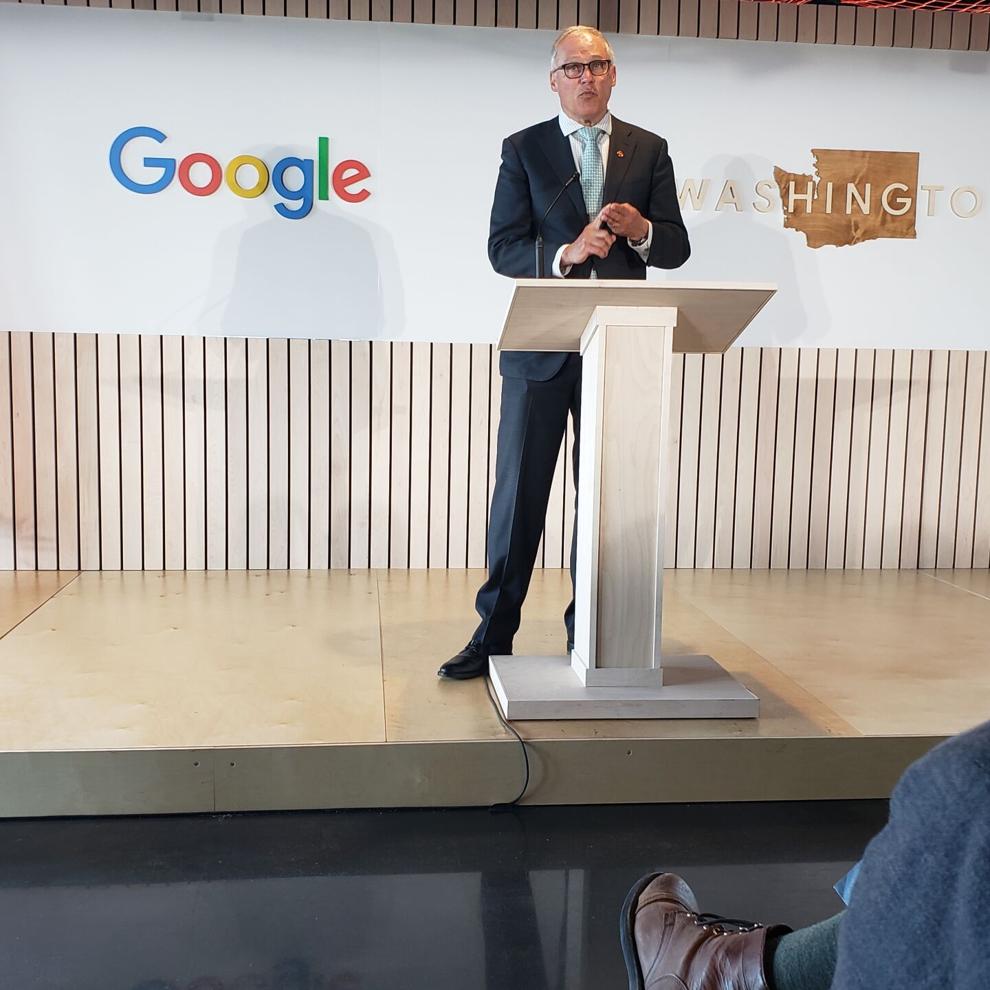 Google pulled back the curtain on one of its new office towers in downtown Kirkland today.
Media personnel were guided through the eight-story Central building overlooking Peter Kirk Park in a special event with special guests including Gov. Jay Inslee. Inslee praised the company for committing to carbon-free energy use in all its worldwide data centers and campuses by 2030.
"That is important right here in Kirkland, it's important right here in Washington state, but it's really important to set a template for performance for the rest of corporate America," Inslee said, commending Google for its "zero-pollution jobs" and economic contributions.
Google said it will invest $100 million in the state this year, which is part of its 2022 plans to invest $9.5 billion and create 12,000 new jobs in the U.S. The company has more than 7,200 employees in Washington, a number that, according to a Google spokesperson, is up about 1,000 from last year. Puget Sound is its second-largest engineering region behind the San Francisco Bay Area.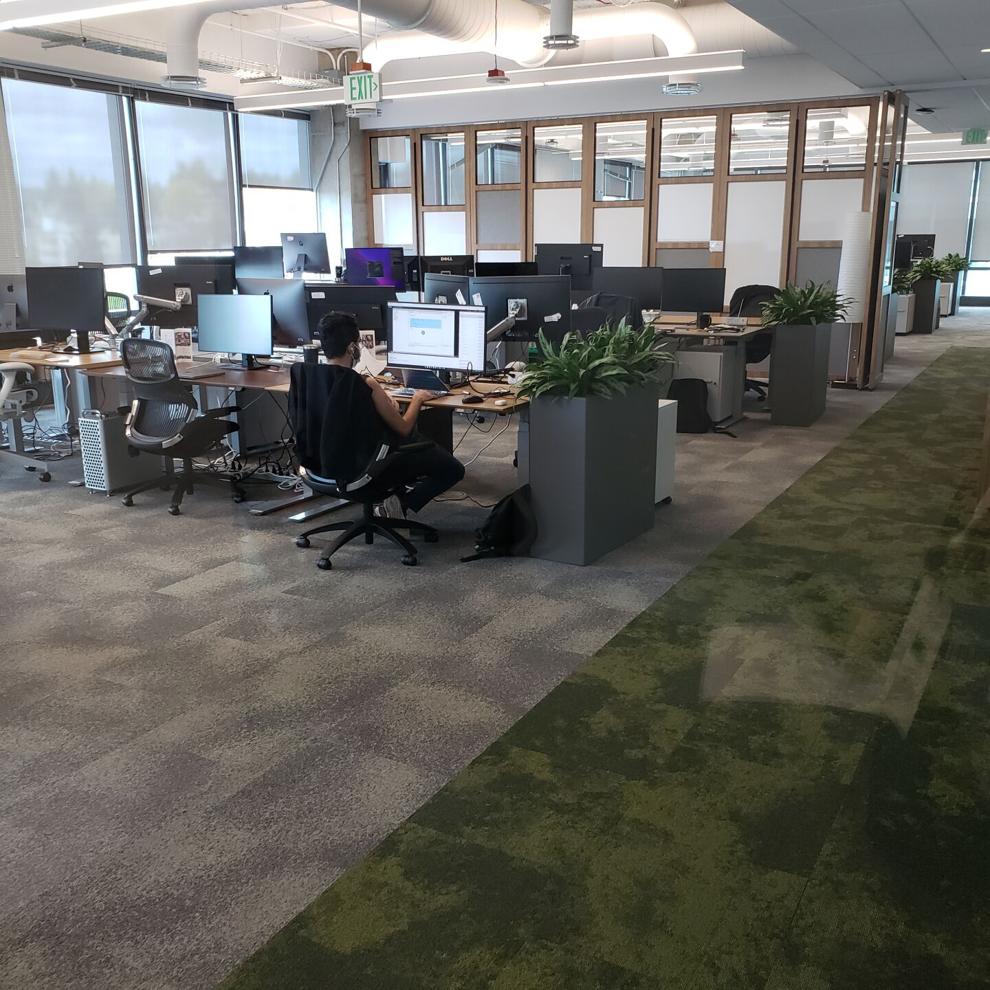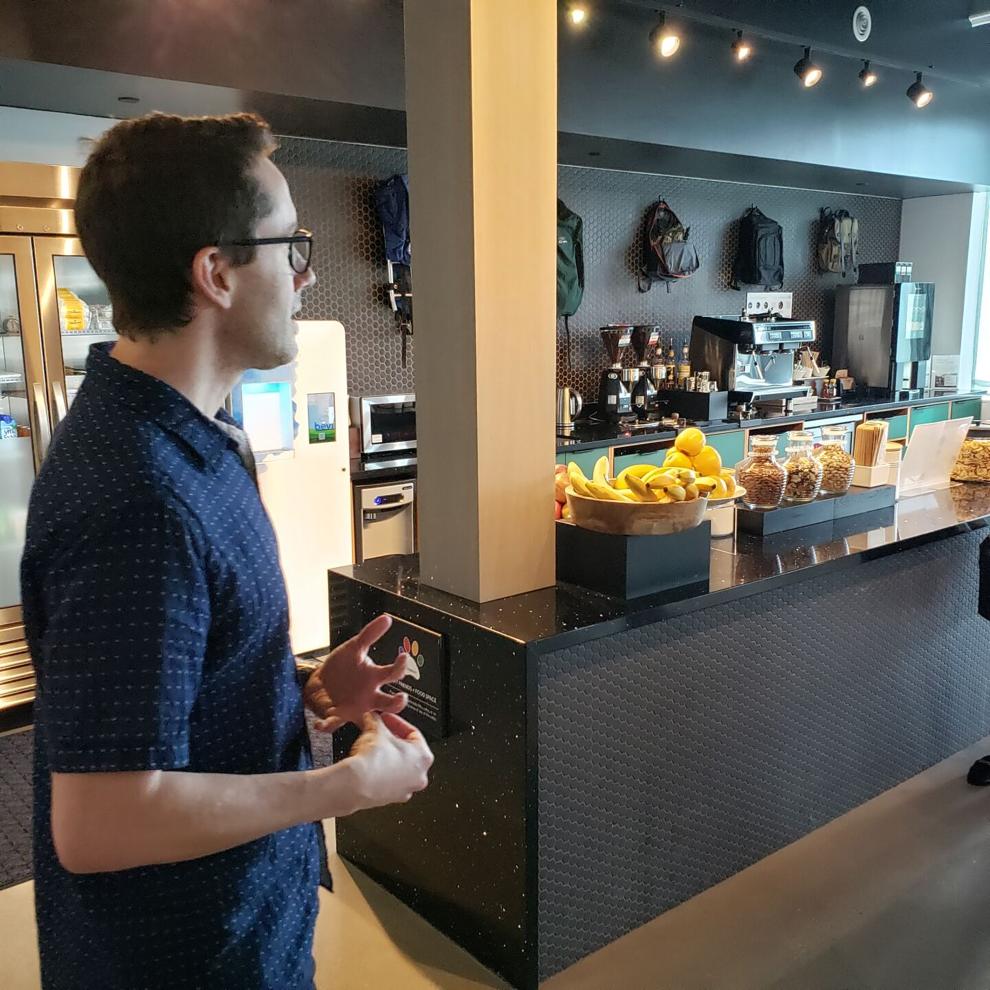 Other offices are in South Lake Union (where Google is adding a 330,000-square-foot office and will have about 900,000 square feet when it's completed later this year), Fremont, and Kirkland 6th Street. Google came to Washington in 2004.
Its new four-building Kirkland Urban campus transforming the Kirkland skyline and economy will comprise 760,000 square feet of office space when completed in 2025. The Central and North buildings are open; the South building is under construction and will open next year, followed by the East building in about 2025. Kirkland Urban is a mixed-use shopping, living, and dining area that includes a QFC market, Shake Shack, Dough Zone, and Lounge by Topgolf. Google owns the Kirkland Urban development, leasing space to the retail tenants, but does not own the surrounding apartment buildings.
Kirkland Mayor Penny Sweet praised Google for helping support local small businesses during the pandemic, working with the Kirkland Chamber of Commerce to assist with grants.
"We are thrilled to be here to celebrate Google's commitment to Washington state and especially the City of Kirkland," Sweet said. "We believe that Kirkland is the best place in America to live, work, and play, and it will continue to be so because of partners like Google."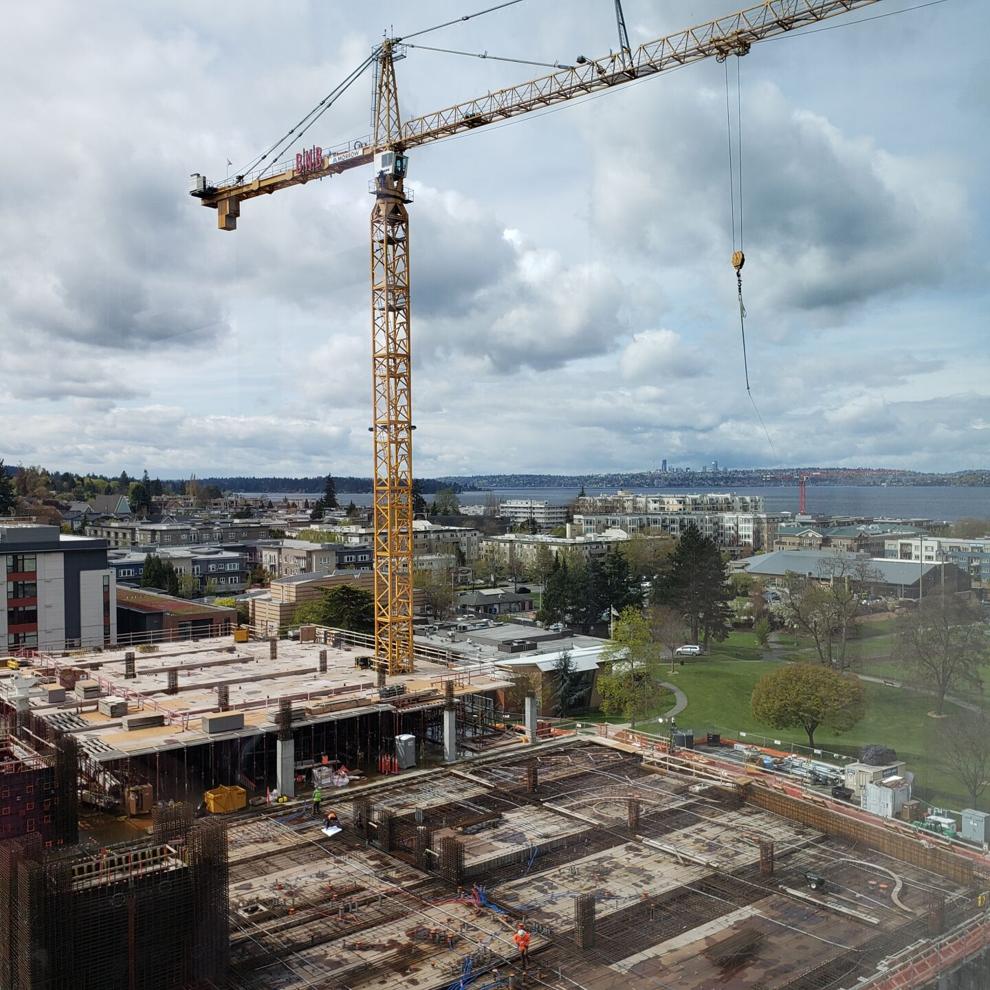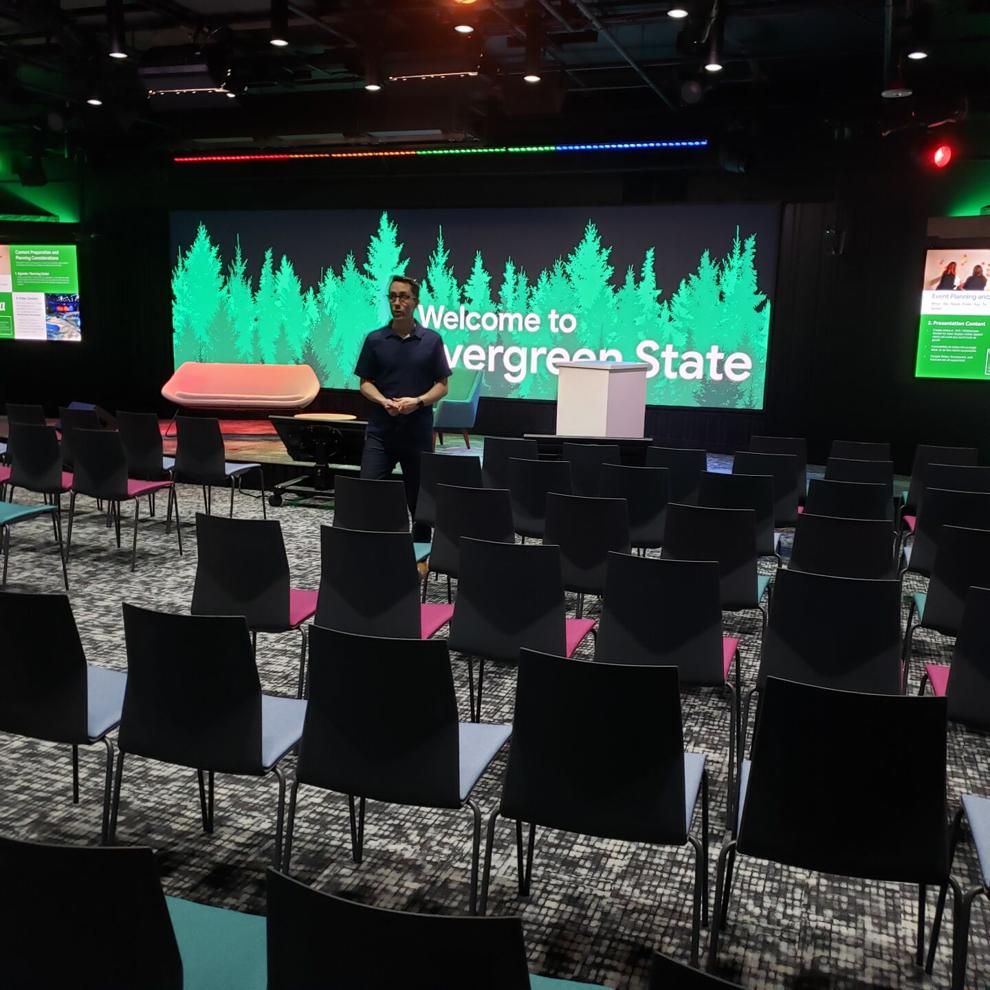 Google has additional growth plans for a campus at the site of the former Lee Johnson Chevrolet dealership, where Google is proceeding with development and design planning, according to Paco Galanes, an engineer and Google site lead in Washington. No date was announced for that project's completion. Google finalized a site purchase and sale agreement in November 2020 expected to close in phases over several years.
Google employees started returning their offices April 4, generally working three days onsite and two at home, with some variance and flexibility based on their role. Some employees were seen scattered about the Central building Thursday, but not in large number. A doggie day care on one floor had a couple dogs enjoying the run of the room, which includes an outdoor deck covered in artificial turf complete with fake boulders presumably serving as fire-hydrant alternatives.
Each floor in the Central building had a different theme representing Washington industry, including tourism, aerospace, technology, fishery, shipping, and timber. The North building floors are marked by Washington infrastructure like roads and bridges. Themes haven't yet been chosen for the South and East buildings.
Federico Olmedo, facilities manager for Kirkland Urban, led a tour of the Central building and various features of the different floors. Backpacks hung along a wall behind a food counter on the tourism floor; a lounge on the aerospace floor included a wall covered in airline playing cards from yesteryear; a fishing net was draped above the room where Thursday's event was held on the fisheries floor; and more.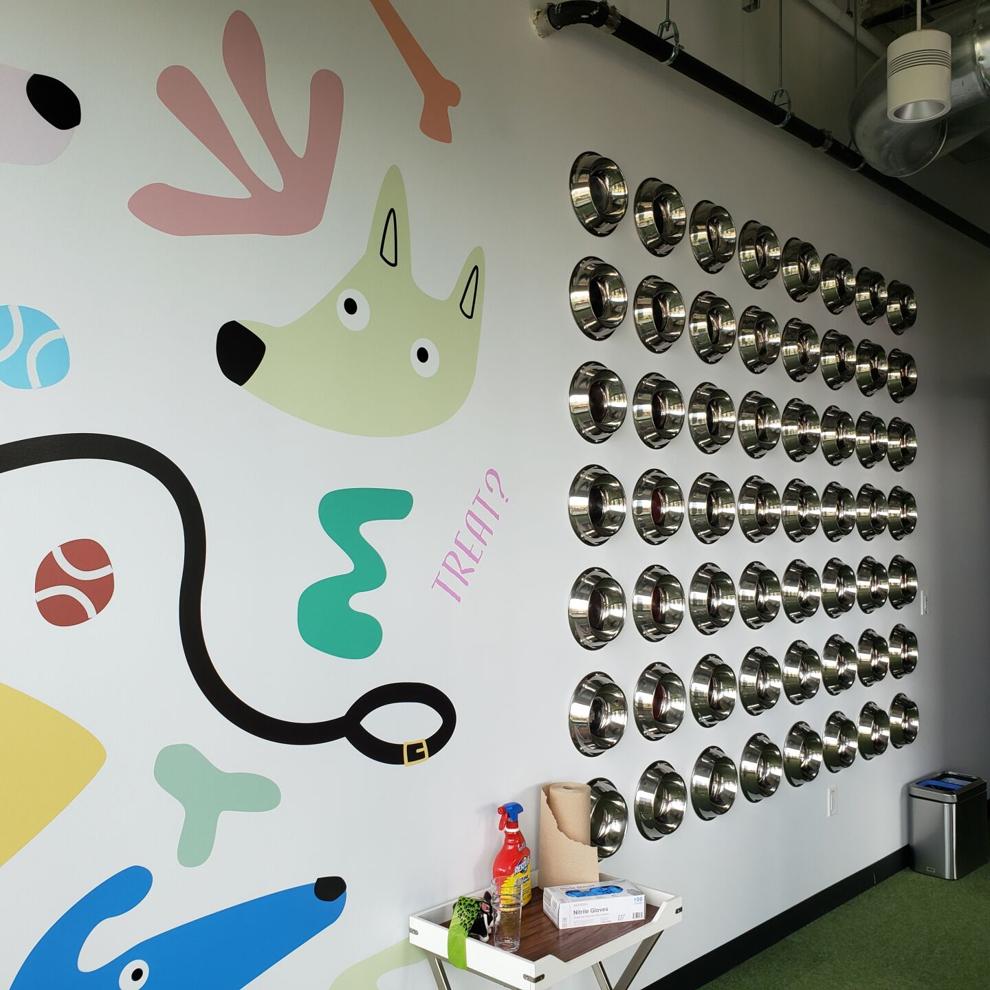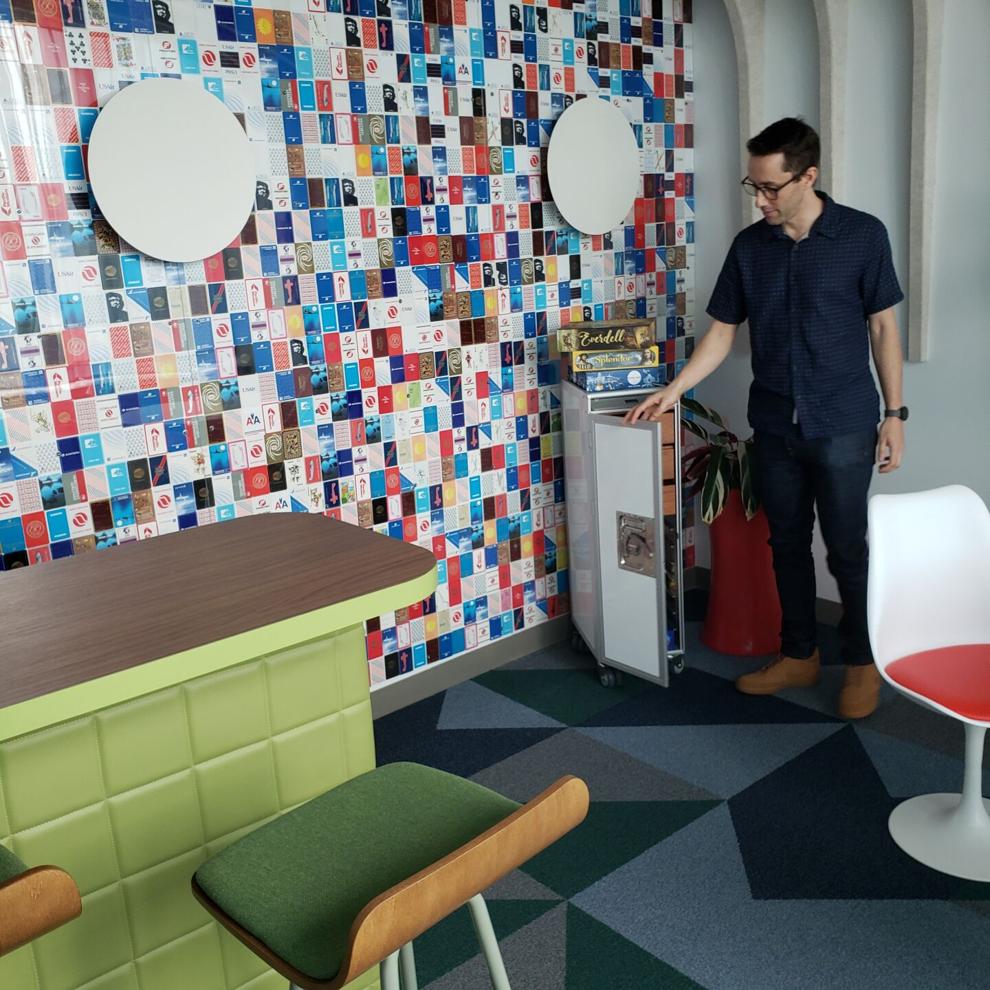 That floor also included a music studio for creatively minded workers. A pool table also was nearby. Other rooms included a mini movie theater and numerous conference and meeting spaces with names representing their floor theme. 
Each floor also had its own food and coffee counter with fruit, cereal, and other items. Directional signs pointed to Nap Rooms, Focus Rooms, and Mother Rooms, and the Dog Lounge.
Rep. Suzan DelBene, who represents the district housing Google, talked about the importance of educating the next generation of students for the kinds of jobs tech companies like Google provides, including a focus on STEAM (science, technology, engineering, arts, and math).
"I know Google shares this passion for helping spread that education and making sure that we're educating the next generation of workers, and Google Washington is doing a big part of that as well, making sure that they're helping to drive equitable education, working with organizations that represent many of the underrepresented communities in the tech space," she said.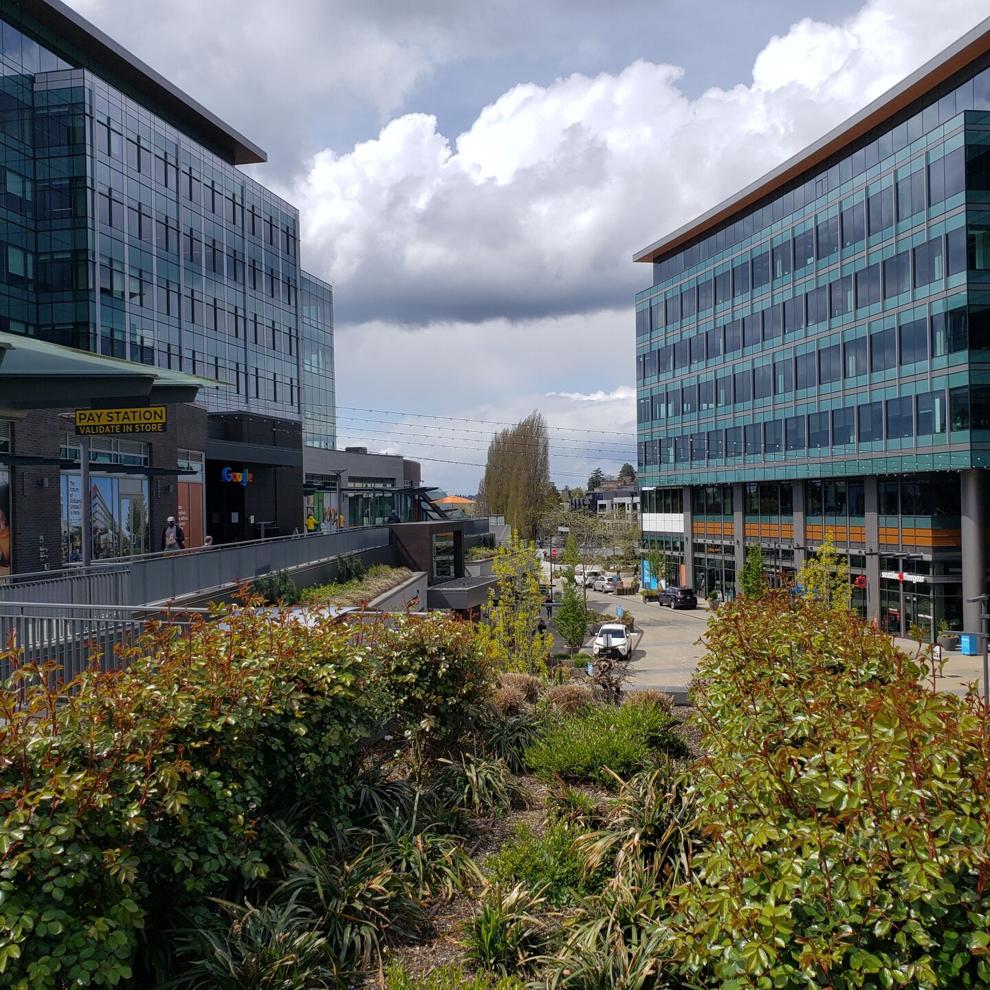 Google's area site lead Galanes also cited a study that every high-tech job generates more than four additional jobs in the surrounding communities. He said Google helped provide almost $33 billion of economic activity last year for thousands Washington businesses, nonprofits, publishers, creators, and developers who used Google products to connect with their audiences.
The company also continues striving to be a good neighbor, Galanes said, with employees over the years, including matching funds from Google, contributing more than $116 million in charitable donations and volunteering more than 129,000 hours to work on schools and causes important to them.