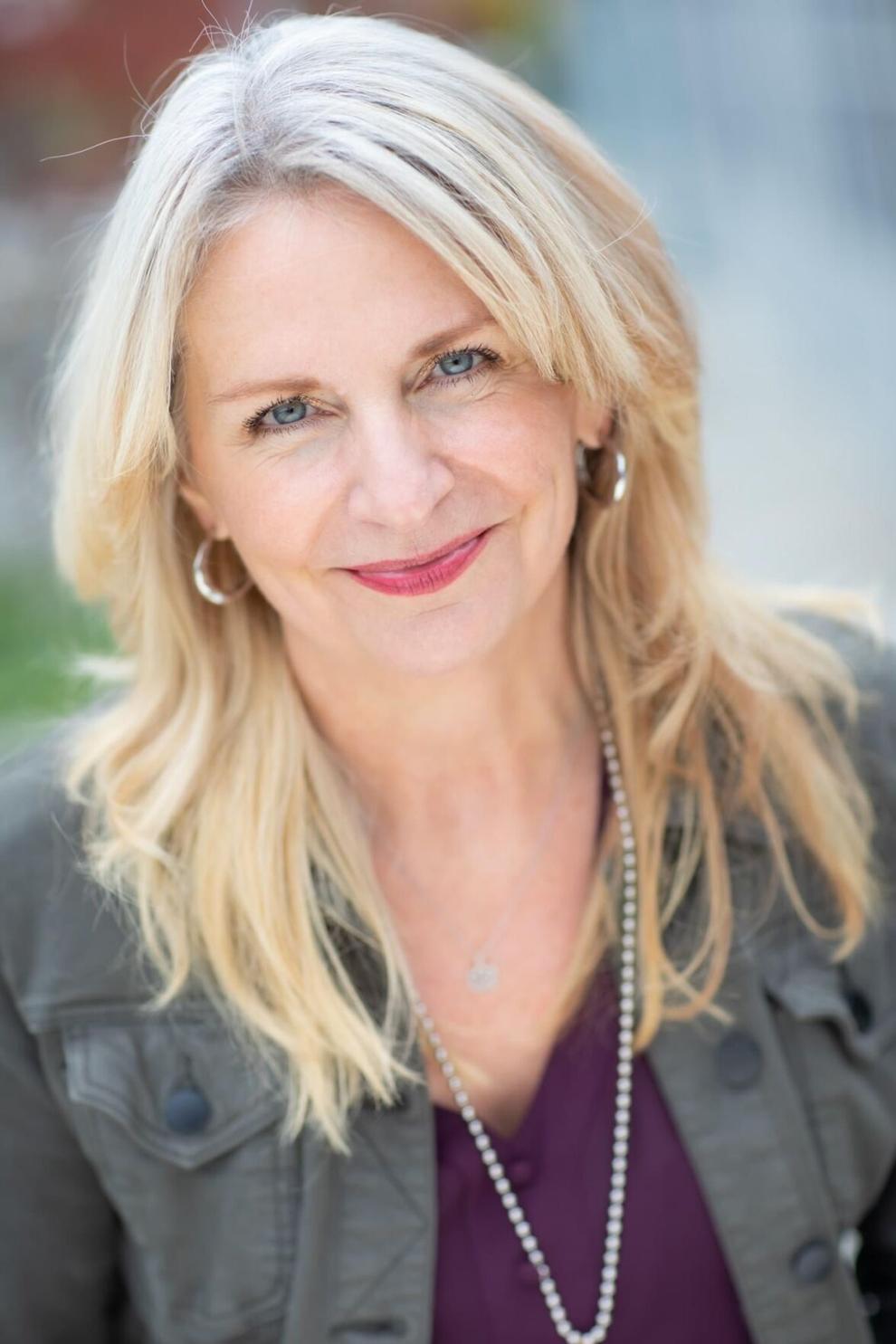 Ask Melissa Reaves, founder and CEO of Sammamish-based Story Fruition, for her business' origin story, and she can relay it back in just under 100 seconds.
The story — which is chockful of vivid details, like a swanky hotel, a room full of Seattle angel investors, a Kodiak bear in a silver suit, a photograph of a rat covered in tumors, and the emotional story of a woman named Sarah who just found out she has ovarian cancer and is afraid she won't live to see Christmas — is one she has told countless times and is well-crafted, thanks to Reaves' 25-year background in marketing, advertising, acting, and improv training.
In her role as an executive storytelling coach, Reaves endeavors to assist C-suite executives, founders, and entrepreneurs in crafting pitches, presentations, or origin stories to further their businesses. This, of course, is a mission Reaves first homed in on during the aforementioned angel investor event.
"Typically, what I would see is investors would have a slide that says 'problem' and then a whole bunch of graphs and a whole bunch of words. Then they say 'solution' with a whole bunch of graphs and a whole bunch of words," Reaves said. "What I do is actually show the problem by helping them find a narrative."
Most presentations, Reaves said, are too full of data. If the audience has to read and interpret the data, they are no longer listening to the speaker. Instead, a well-crafted story can often provoke an emotional response in a listener and cause the release of feel-good hormones. "How you tell that story is just as important, if not more, than the words that are coming out of your mouth," Reaves said.
425 Business recently caught up with Reaves for a few tips that can evoke such a response in your audience.
Start Any Presentation with a Story 
People make decisions to buy or partner with you based on logical facts. "Does this make sense?" Your charts and graphs help solidify that in (the audience's) reasoning; however, humans make faster decisions emotionally. So, infusing stories into your presentation at the top of your speaking hooks hearts and seizes attention. (They) will remember your story far longer than any graph.
Use Your Numbers to Add Value
If numbers dominate your world, you must then become a great storyteller. Money is emotional. Your job is to help (the audience) make sense of it — so do it through storytelling. (The statistics you use) can warn of troubled waters or be cause for trajectory celebrations.
Your Slide Deck Also Tells the Story
Keep them simple. Every time you have people read a busy slide, you literally halt their active listening. Make your slides rich with images, not long sentences, words, and graphs. Don't let the slide upstage you.
Build a Digital 'Story Library'
New employees can learn quickly if you have a library of stories for them. Customer success, your founder's story — your "Story Fruition" — milestones, and biggest wins and losses, all of these are stories that paint the culture of your company. When everyone tells similarly, you've just increased your sales force.
Stories Show Us You
You have wisdom to share. Your life is packed with thousands of "a-ha" moments when you realized something and changed. Those are your pearls. If a story bubbles up, it wants to come out. Jot it down. Work to structure it so that it shows transformation, and enjoy the reflection that the event brought you.