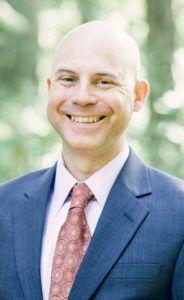 By BizX
As the CEO of Christo Properties, Chris Rugh has spent countless hours thinking through the best business practices for his company, tenants, vendors, and customers.
Then the COVID-19 pandemic hit, and the real estate industry suffered immensely. Across the country, millions of jobs were lost, and millions of Americans struggled to keep up with their rent payments. Additionally, the uncertainty and anxiety that came with COVID-19 have meant that people are not as willing or able to purchase real estate.
These economic challenges only reinforced his earlier decision to incorporate cashless bartering into Christo's transactions. Rugh found that the reduced reliance on cash had simplified complex exchanges.
Rugh explained that accepting gift cards from tenants as an alternative to cash has made it easier for them to manage their cash flow, which has become delicate for so many businesses this year. This proactivity has allowed tenants to stay current on rent obligations without completely draining their cash reserves or losing everything they have.
As a member of BizX, Rugh is able to use the gift cards and exchange them for products and services that will benefit Christo. These exchanges made possible through BizX in turn help support local businesses and help him gain new clients through other BizX members, ultimately helping them maintain a profit even in this unstable economic environment.