Restart Partners — a new nonprofit fostering collaboration among state and government leaders for acquiring personal protection equipment (PPE), encouraging the wearing of masks, and providing data to help leaders restart economies — recently announced with Gov. Jay Inslee the "Wear A Mask Washington" initiative to promote mask-wearing.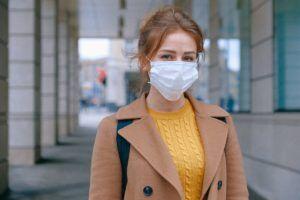 "We are still in the midst of the COVID-19 pandemic in Washington, and wearing a mask is one of the easiest, most effective things we can all do to prevent the spread of this virus," Inslee said in a news release announcing the initiative and Restart Partners' efforts. The initiative includes asking citizens for video public service announcements answering the question, "Why do you wear a mask?" 
"We are working with Restart Partners on this project as they understand how important it is to stay vigilant as we restart Washington state's economy and recover from the COVID-19 pandemic," Inslee said.
Sandra O. Archibald, cofounder of Restart Partners, fellow at the Volcker Alliance, and former dean of the Evans School of Public Policy and Governance at the University of Washington, said it remains important to wear masks to prevent spreading COVID-19 as states reopen economies and protesters march against racial injustice.
"Wearing a mask is not typically something that many of us are used to doing," Archibald said in the release. "We're working with some of the best minds in the state and across the country to develop strategies for supporting healthy behaviors around this issue. Our goal is for our #RESTART and #WearAMaskWA initiative is to be a catalyst for change in Washington and beyond."
Restart Partners also launched a fundraising effort to donate 100,000 masks to communities and organizations in need. Organizations are invited to join the Restart Community, hosted on the restart.us website, to share their needs and best practices, find trusted suppliers of protective masks, and access "campaign-in-a-box" information promoting the wearing of masks, the release said.
Restart Partners also has developed a free, open-source Restart PPE projection model with academic, science, and government leaders to help state and local government officials and community leaders in Washington and elsewhere plan for current and future PPE needs and any potential resurgence of COVID-19. The model is being constantly updated and validated with demographic and epidemiological data, and PPE estimates by cities, counties, states, and industry sectors.
"Our goal is to empower communities to save lives and livelihoods during these unprecedented times," Richard Tong, co-executive director of Restart Partners, a social investor and a former Microsoft executive, said in the release. "Appropriate levels of PPE supply in all communities is the key to protecting the public's health and preventing the spread of the COVID-19 virus. That's why having accurate data is so critical and where our data model comes into play. Our team is currently in conversations with public, private, and nonprofit leaders across the world and we're hopeful that they will also begin using our free data model to restart our lives during this difficult period."