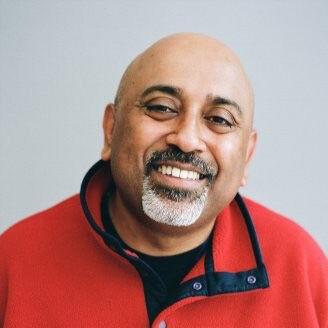 Seattle-based PCC Community Markets has turned to a familiar face for its new president and CEO.
The company announced today that the co-op's board chose Krishnan (Krish) Srinivasan, PCC's chief financial officer since mid-2018, to fill PCC's top job effective immediately.
Srinivasan has advanced the co-op's work aligned with its vision, mission, and values; navigated the challenges of the COVID-19 pandemic, and supported PCC's growth with four new locations that provide jobs and a platform for small to midsize local producers the co-op supports, PCC said in a news release.
PCC has 16 stores throughout the Puget Sound region, including Eastside locations in Bellevue, Bothell, Issaquah, Kirkland, and Redmond. It plans to relocate its Kirkland store into a newly built location early this year immediately east of the Kirkland Performance Center on Kirkland Way.
Srinivasan replaces Suzanne (Suzy) Monford, who was CEO from mid-December 2020 to Aug. 7, 2021, after coming from an executive position at Kroger Co. She left PCC to pursue other career opportunities, according to news reports.
Srinivasan said in today's release that PCC has been special to him and his family since becoming co-op members more than 20 years ago. 
"For us, PCC is an important pillar of the local community — an institution that goes well beyond the food we serve at our table," he said. "It has been a rare privilege to serve the co-op as its CFO, and I am honored by the board's decision to entrust the future direction of PCC in my care as CEO. While I am already deeply familiar with our triple bottom line approach to the business and community, I look forward to collaborating with our amazing staff, co-op members, shoppers, and neighbors to develop a strategic plan for PCC's long-term future." 
Srinivasan is the seventh CEO in PCC's nearly 70-year history. Prior to PCC, he was CFO at Remitly for about two and a half years and the vice president of finance at Lyft for about a year, according to his LinkedIn profile. Earlier in his career, he held leadership positions at Amazon and Microsoft, working about eight years at each. 
"Our search was focused on finding the right candidate who was committed to leading the co-op in alignment with its vision to inspire and advance the health and well-being of people, their communities and our planet," Paul Davis, chairman of PCC's board, said in the release. "Krish was the clear choice with his proven commitment to living the co-op values and his strong track record of helping businesses grow and thrive."