We solicited advice from six of the Eastside's top attorneys on business-related topics  — and you don't have to pay a retainer fee to read it.
The hard truth of business is that it's never easy. The vast majority of new businesses fail, but a select few do become lasting companies. What are their founders doing right? For one, they're not afraid to ask the right legal questions, the answers to which propel them to success.
"When people are buying or selling a business or going to work for somebody, I see it every day, all day long — people reluctant to ask the hard questions," said Howard Bundy, founder and principal of Bundy Law Firm in Kirkland. "It's a culture of politeness that we don't want to be nosy and probe into other people's affairs. Even then, by not being nosy and probing, we're ultimately hurting ourselves."
We asked six attorneys from five local firms the hard questions many entrepreneurs are too afraid to ask. They cover topics ranging from incorporating a business to protecting intellectual property to successfully transferring ownership of a business to the next generation.
Michelle Bomberger
Bomberger is a corporate business attorney and founder of Equinox Business Law Group in Bellevue. Bomberger specializes in general contracts, business purchase and sale transactions, partnership and owner agreements, and financing transactions.
Q: I want to incorporate my business. How do I choose the appropriate business entity?
A: Key factors include ownership and management structure, liability protection, and tax treatment. The number of owners, the owners' citizenships, and whether owners include outside investors drive whether a limited liability company (LLC) or corporation is preferred. Sole proprietorships and partnerships do not offer liability protection to owners, whereas LLCs and corporations do. As a company grows, LLCs and corporations may change their tax status with the Internal Revenue Service providing flexibility. Washington also recently allowed conversion from one entity type to another, making the entity decision when you start out less permanent.
Q: Why is protecting my business' intellectual property important, and how do I protect it? 
A: Intellectual property (IP) provides an exclusive right to use the IP and, thus, a competitive advantage that increases the value of your company. Each category of IP requires different tools for protection. Rights are granted in trademark, copyright, and trade secrets upon creation and use; however, registration of trademarks and copyrights with the federal, and in some cases state, agencies grants enhanced rights. Trade secrets are typically not registered, as secrecy is the best protection for these. Patents must be filed with the United States Patent and Trademark Office for protection. Contracts are also essential tools for protection.
Q: Why is conducting a legal audit important to a growing business?
A: Frequently a business changes its operations or policies and fails to update its documents to reflect the changes. The result is inconsistency between what the company says it does compared with how it behaves. This inconsistency can create liability, especially in the areas of employment and corporate records. A regular process for auditing the company's operations enables it to incorporate new legal requirements and update policies and documents to reflect operations.
Q: How should equity be divided among cofounders of a startup? A: (It) depends entirely on the individuals and their situations. Generally, equity is granted based on the "value" each owner is contributing. The contribution is often a commitment of time or access to contacts, which are difficult to value. Whether the owner is passive or active and whether salaries are being paid to active owners may also factor into the equity split. Founders should also plan for future equity grants to themselves, new hires, investors, or others, and consider the company's overall ownership down the road. Regardless, clear documentation is essential.
Q: What implications must be considered when transferring ownership of a family-owned business to a new generation?
A: That requires planning for transition of both ownership and management. These roles are intertwined in a family business yet must be thought of separately. For the management transfer, individuals must be experienced and trained, and the departing owners may require that the new owners be settled and competent in their management roles before transitioning ownership. The separate ownership transfer is driven by time and price. The departing owners must be ready emotionally and financially to transition the business, and must consider timing and tax implications.
Q: When is it appropriate to file for bankruptcy?
A: Business owners must maintain the separation of their individual obligations and company obligations. Individual owners are not liable for the acts of the company unless they have specifically agreed to accept that liability, typically through a personal guarantee or failing to pay wages or taxes. Generally, if a small business cannot pay its obligations, it liquidates its assets, pays certain creditors, and closes shop. Corporate bankruptcy is not commonly used by smaller companies. The individual owners of a business may declare personal bankruptcy if they have personally incurred company liabilities and their assets are insufficient to pay the debts.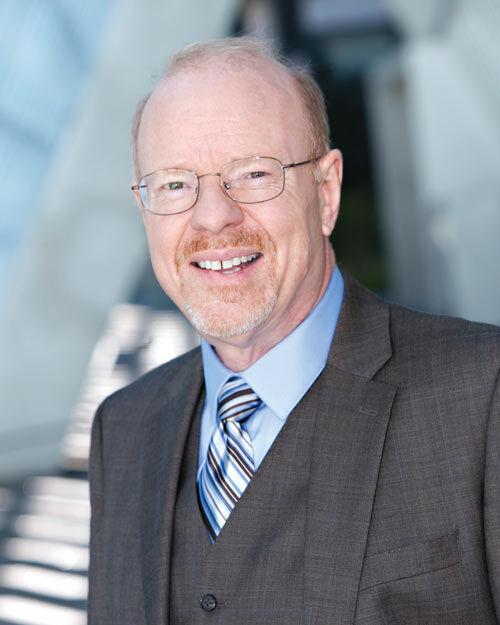 Howard Bundy
Bundy, founder of Bundy Law Firm in Kirkland, specializes in franchise and small business law.
Q: Why is a noncompete agreement important, and when should I consider requiring an employee to fill one out?
A: You should consider the nature of your business and the access the employee will have to information she could use to compete with you and hurt your business. Many employees do not have such access, and you will not want to ask them to sign. Noncompete agreements may not be enforceable against lower-level employees.
Q: What is the quickest, most cost-effective way to handle a dispute between business owners?
A: The best solution is really careful planning before you get into the business. You should have a contract that clearly addresses dispute resolution in a way that minimizes the cost to the company and to the disagreeing owners. Money spent on attorneys (with each owner consulting a separate attorney) at the beginning can save tens of thousands (of dollars) later. The contract may provide for an independent third party to decide the question. It may involve a mechanism where, in a dispute, one of the owners has the right and obligation to buy out the other owner for a fair price.
Q: From a legal standpoint, what should I address in the business plan for my startup?
A: You should develop the legal portion of your business plan with your attorney. It will be unique to your business but will probably address the type of entity to be used; the relationship between owners; the management structure; risk and liability management; human resource issues; and contracts with managers, employees, vendors, customers, and others. As with every other part of your business plan, getting it written down and discussed will make your ongoing business operation smoother and easier.
Q: In the startup phase of a business, how should ownership be documented?
A: As with every other important component of your business, ownership should be determined, agreed upon, and written down before you start the business. Important issues include initial and subsequent capital contributions, personal guarantees of debt and liabilities, decision making, control, dispute resolution, effects of disproportionate capital contributions, tax status, compensation of owners, and reserves. You will want to work with business advisors, including your accountant and lawyer, when documenting your agreements. Planning prevents misunderstandings and disputes.
Q: If selling my business is my best exit strategy, how do I properly prepare a sales agreement?
A: Advance preparation is critical to get your best price. You need to be actively engaged with your accountant and lawyer and get all of your key documents cleaned up, assembled, and organized before you list it or get an offer. Your books and records should be clean and organized. When you get an interested buyer, have your attorney prepare the letter of intent and the sales agreement. It will cost less and give you more protection. Do not sign a "standard form" agreement from a broker — it will protect the broker but not you.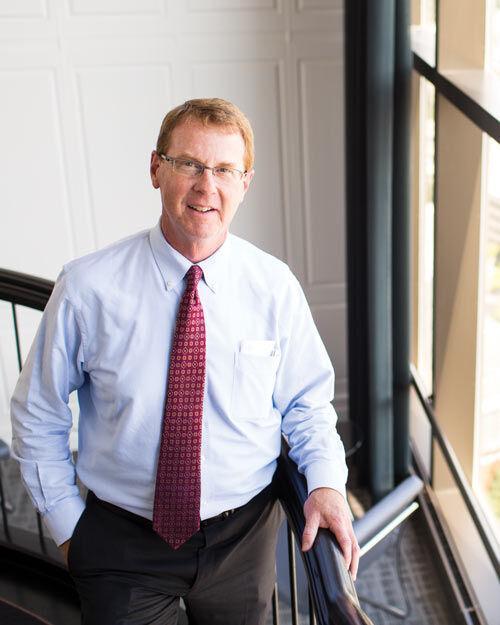 Scott Collins
Collins serves clients throughout the Eastside as managing partner at Helsell Fetterman in Seattle. He specializes in banking, finance, bankruptcy, troubled debt, real estate, and maritime cases. 
Q: How do I determine what permits, licenses, or registrations I need for my business?
A: A good starting point is the "Start a Business" page on the Washington Department of Revenue's website. The Washington Department of Licensing provides a long list of required licenses, as do county and city websites. However, new businesses rarely go sideways for lack of a license. More often they are threatened when they lack clear, written agreements on such key matters as the operating agreement among the business owners, employment contracts and handbooks, sales and supply-chain agreements, and protection of IP and trade secrets.
Q: Are there permits, licenses, or registrations unique to East King County I need for my business?
A: Businesses located within unincorporated King County face licensing and zoning laws that affect where and how a business, including home businesses, may operate. The complex aspect about doing business on the Eastside is compliance with licensing requirements for each city where business is conducted. Each city collects a business and occupation (B&O) tax, and will take the view that if you conduct business there, you must pay its B&O tax. That requires businesses operating in more than one city to carefully allocate revenues by city for taxation purposes.
Q: How do I choose which insurance packages to get for my business?
A: Every business needs a good insurance agent or broker to assist it in procuring the coverages it requires. Insurance coverages that every business should have include a general liability insurance policy, which insures against claims for personal injuries, death, property damage and the like; and property insurance, which protects against such things as fire, theft, and business interruption. Other policies to consider are product liability insurance, professional liability insurance, employment practices liability insurance, automobile insurance, directors and officers insurance, and cybersecurity insurance.
Q: What labor laws do I need to consider before choosing whether to hire hourly employees or independent contractors?
A: Laws governing minimum wages, overtime pay, workers' compensation, unemployment compensation, withholding taxes, employment of minors, collective bargaining, and wrongful wage withholding are some of the many laws every employer must consider before hiring its first employee. Many of these laws may not apply when hiring independent contractors, but a business must be careful when engaging independent contractors. The line between employee and independent contractor is blurred, and the IRS and Department of Labor target employers trying to skirt labor laws by calling workers independent contractors. Good employment counsel should be obtained before implementing any plan to hire independent contractors.
Q: How do I fairly gain an edge on my competition without violating antitrust laws?
A: Antitrust laws prohibit conspiracies and monopolies that restrain trade and competition, and prohibit unfair or deceptive acts or practices. Gaining a competitive edge is best accomplished the old-fashion way — with quality personnel, quality services and products, leveraging technology, and adapting faster than the competition. Successful businesses also gain an edge from managing risks, keeping customers satisfied, settling claims, avoiding lawsuits, and legal compliance. There is nothing that saps a business of its operating capital more than legal expenses.
Q: How do I document important business relationships, and what formal contracts should I consider?
A: Sound business practice calls for written, signed contracts for all relationships, whether they be with a business partner, employee, landlord, contractor, vendor, consultant, accountant, or attorney. Key understandings, such as non-disclosure agreements, purchase agreements, credit agreements, shareholder agreements, buy/sell agreements, and the like, should also be reduced to a signed writing. Oral agreements, in my view, do nothing but open a door to trouble. As I frequently tell clients, written contracts are not for the marriage or the honeymoon; they are for the divorce, and business relationships blissful at the beginning often do end in divorce.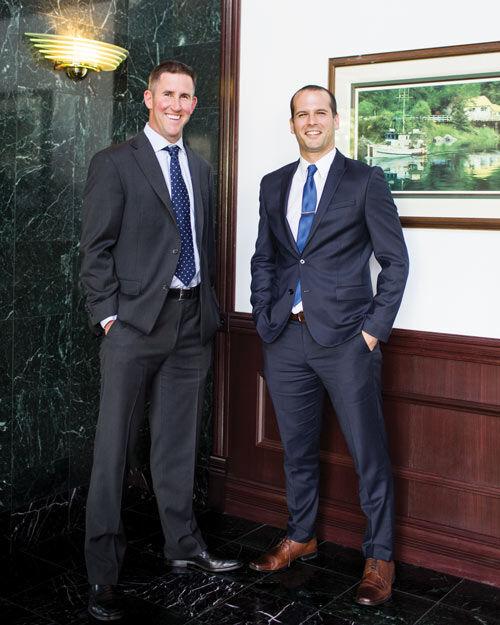 Scott Weitz and Eric Reutter
Weitz and Reutter are managing partner and legal counsel, respectively, of DC Legal in Kirkland. Their firm specializes in business formations, lease negotiations, employment agreements, business succession planning, and estate planning.
Q: What elements should I consider in my business succession plan?
A: Some of the important items for consideration in many family-run businesses are (1) whether to keep or sell the business, (2) are the children capable of managing the business, (3) do the children want to run the business, (4) what is the best way to maximize the value of the business in both its current and future states; and (5) are there estate tax issues that will arise in the succession plan?
Q: What are the options to consider when transferring ownership of a business?
A: The options often fall into two categories. The first is an asset sale, in which all the assets of the business are sold to a buyer. The second is a stock sale, in which the stock or ownership interest in the business is sold to a buyer. These two options have varying tax considerations that are best decided on a case-by-case basis. Additionally, the buyer in a stock sale will be exposed to any liability that has accrued against the business, while a buyer in an asset sale purchases the underlying assets free of any accrued business liability.
Q: How does the type of business influence the way in which ownership of a business is transferred?
A: For example, a sale of a C corporation would require approval by the board of directors, and double-taxation might become a consideration. A sale of an S corporation has its own special considerations related to the pass-through taxation of S-corp interest holders. A transfer of an LLC, alternatively, would simply require a sale that is consistent with either the owners operating agreements or, alternatively, as allowed under Washington State Partnership Act.
Q: When should I consider liquidating my assets?
A: Liquidating can be proper when a business owner is winding down; as an alternative to selling a business; when a business has become insolvent; or alternatively, in an asset-sale situation, where an owner sells all the assets of a business to a buyer. A drawback of an asset sale is that, because the underlying business remains in the owner's control, liability exposure is not cut off at the time of the sale.
Q: What steps should I take when liquidating my assets?
A: The steps vary greatly depending on the type of business being liquidated. Liquidating retail inventory, for example, is a drastically different process than liquidating manufacturing equipment. Perhaps the most important general steps to take when liquidating business assets are to (1) develop a liquidation plan, (2) consult with a professional, if necessary, and (3) try to liquidate the assets as quickly as practical, so as to avoid continued overhead costs of storing and maintaining the business assets.
Q: How are buy-sell agreements and estate plans essential to long-term growth of my business?
A: A strong buy-sell agreement is vital in order to ensure that changing future circumstances are not detrimental, or fatal, to the business. A good buy-sell agreement can ensure that future ownership changes are conducted smoothly. They keep ownership interests out of a creditor's control, and make conflict resolution methods available to the owners. Furthermore, departing owners are given proper compensation for their ownership interests. It is much easier to invest the initial time and cost to draft a good buy-sell agreement than it is to deal with a lengthy and protracted legal battle later in the business' life.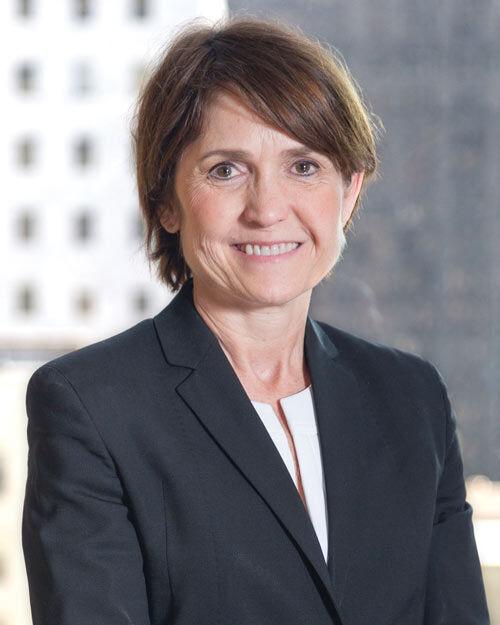 Jennifer Payseno
Payseno, a partner at McKinley Irvin Family Law in Bellevue, specializes in high-net-worth divorce law.
Q: If a married couple co-owns a business and divorces, how are taxes handled?
A: One spouse is generally awarded the business, and the other spouse receives a compensating property award, which could be other assets or a property transfer payment over time. Transfers of property incident to a divorce are tax-free. As an alternative to a property transfer payment, the spouses may agree to share the business income for a period of time following the divorce. In this instance, the business income would still be reported to the spouse who was awarded the business, and spousal maintenance would be paid from the business owner to the "out" spouse to compensate for the business's value.
Q: How should business-owned property and business-related debts be handled in the case of divorce?
A: Generally, a business is awarded as a whole — property and debts — to one spouse. If there is concern about the business owner's ability to pay the business-related debts, the "out" spouse will need to ensure that the parties' final divorce documents contain adequate protection and security in the event of nonpayment. Transferring business property or debts to the spouse who will not be receiving the business may give rise to tax or other consequences, so legal and tax advice should be sought in advance.