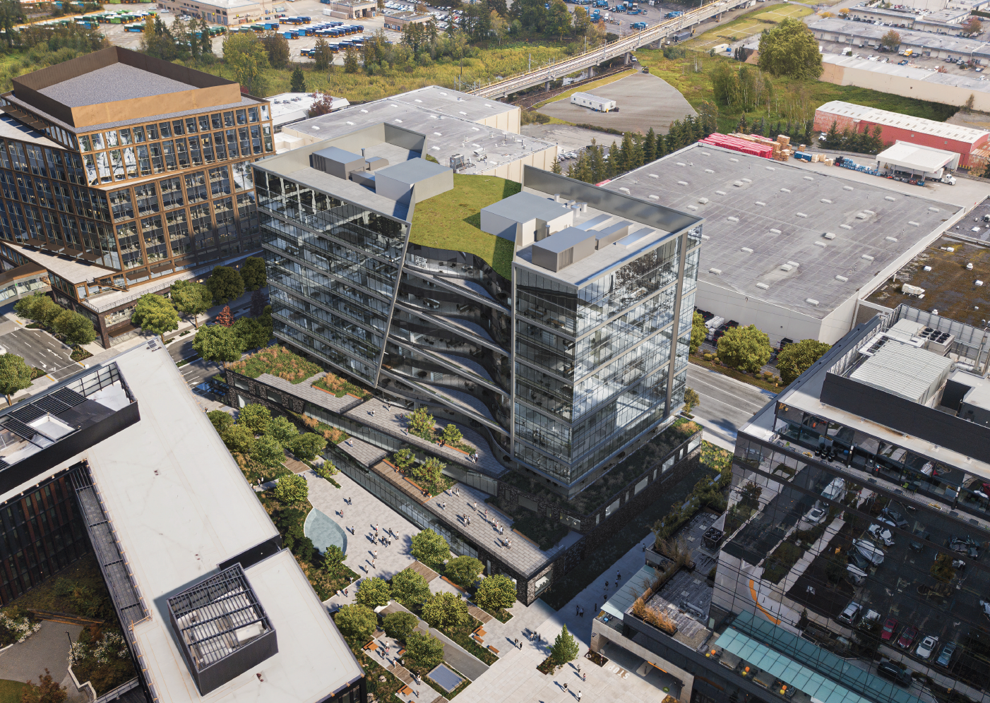 Developers of Bellevue's Spring District are moving forward with plans for another building to meet the demand for commercial space in the booming Eastside city.
Wright Runstad & Co. and Shorenstein Properties today released renderings for the district's Block 15, which is located directly north of Block 16 along 124th Avenue Northeast on a parcel that was repurchased from REI in 2019, the developers said in a news release.
The building does not have a tenant commitment yet.
Block 15 is surrounded on three sides by office buildings owned, leased, or preleased by Facebook, which has commitments for almost 1.6 million square feet of office space in five Spring District buildings.
The area is becoming a significant campus for Facebook.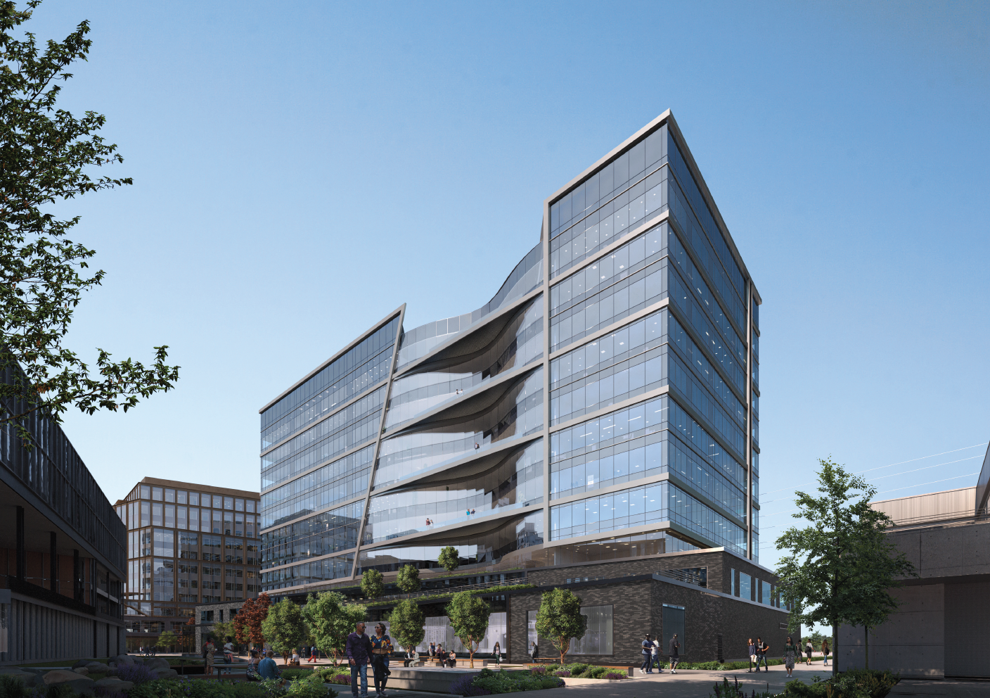 "There is considerable demand for commercial space in Bellevue, and the Spring District in particular, so we are moving ahead with design and entitlement of our next office building with a target opening in late 2024," Greg Johnson, CEO of Wright Runstad, said in the release.
Construction will begin in 2023.
Bellevue's tech-driven development boom has been fodder for discussion in a couple conferences this month, including one Thursday. Earlier this month, top Microsoft and Amazon executives weighed in on Eastside growth.
The Block 15 building will have more than 320,000 square feet of office and retail space in its 11-story frame. The ground floor will have about 5,000 square feet of retail. The building also will include underground parking for about 1,000 vehicles, a green roof, bike room, shower facilities, and outdoor decks on multiple building levels. It's within walking distance of the new light rail station opening in 2023.
The Spring District includes more than 800 residential units, the University of Washington's Global Innovation Exchange, where the 5G Open Innovation Lab also rents space, and the Facebook buildings. The Bellevue Brewing Co. will open its brewpub in 2022 together with additional office and retail tenants yet to be announced, the release said. Spring District's master development plan also includes a hotel.