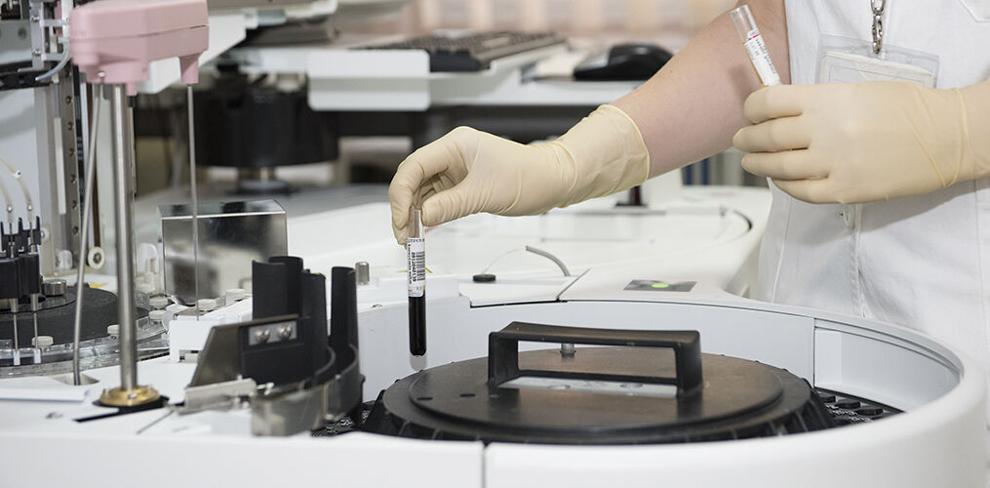 Conversions underway of office buildings to life sciences labs increased 49 percent, as measured in square footage, in the 12 largest U.S. life sciences markets at the end of 2021, according to a recent report from CBRE. The increase, which includes Greater Seattle among the markets, was calculated from the first quarter to fourth quarter.
In Greater Seattle, office-to-lab conversions represent 43 percent of the region's total pipeline of life sciences projects under construction, CBRE said
Nationally among the 12 markets, there were 9.9 million square feet of conversions underway at the end of the year, up 49 percent from the start of 2021. By comparison, ground-up lab construction increased 42 percent to nearly 18.8 million square feet by the end of 2021.
While both increases were significant, the jump in conversions underscores the challenges in building enough lab space to meet demand in recent years, according to a CBRE news release on the report. Lab vacancy in many top markets sits at 4 percent or less.
Greater Seattle has two office-to-lab conversion projects underway totaling 405,000 cumulative square feet. Two new, ground-up developments make up the rest of the 942,000-square-foot pipeline under construction in Greater Seattle. The projects under construction are in the South Lake Union and Waterfront submarkets of Seattle.
Additionally, almost 2.4 million square feet of planned life sciences projects are projected to be delivered in the next two to four years in Greater Seattle, all in the South Lake Union and Northlake/University District in Seattle, CBRE said.
The vacancy rate for lab and R&D space in Greater Seattle, including Bothell, was 8.6 percent in the first quarter of 2022, according to CBRE research. In comparison, total office vacancy in the Puget Sound region was 16.6 percent.
"When the vacancy rates of lab space are about half that of office, investors start to seriously consider the idea of an office-to-lab conversion," Marcus Yamamoto, senior vice president with CBRE specializing in life sciences and health care real estate, said in the release. "But not every office building is a good candidate. Life sciences companies have very specific facility needs that can be expensive to build out."
The cost to fit out lab space with necessary plumbing, ventilation, clean rooms and other specialized considerations can be double to triple that of fitting out standard office space, CBRE said, adding that the increase in conversion activity last year indicates developers and investors are willing to cover those costs to capture the potential rent growth of lab space in comparison to office.
Specifically, lab lease rates increased by an average of 11 percent last year in the 12 largest life sciences hubs. Office lease rates in those markets increased by 2 percent. Asking lab lease rates spiked in Seattle in 2021, influenced by new Class A space delivered last year, CBRE said.
"Overall, asking rates for Class A lab space are up 25 to 30 percent over the past 18 months, which places Seattle among the top life sciences hubs for rental rate growth," Yamamoto said.