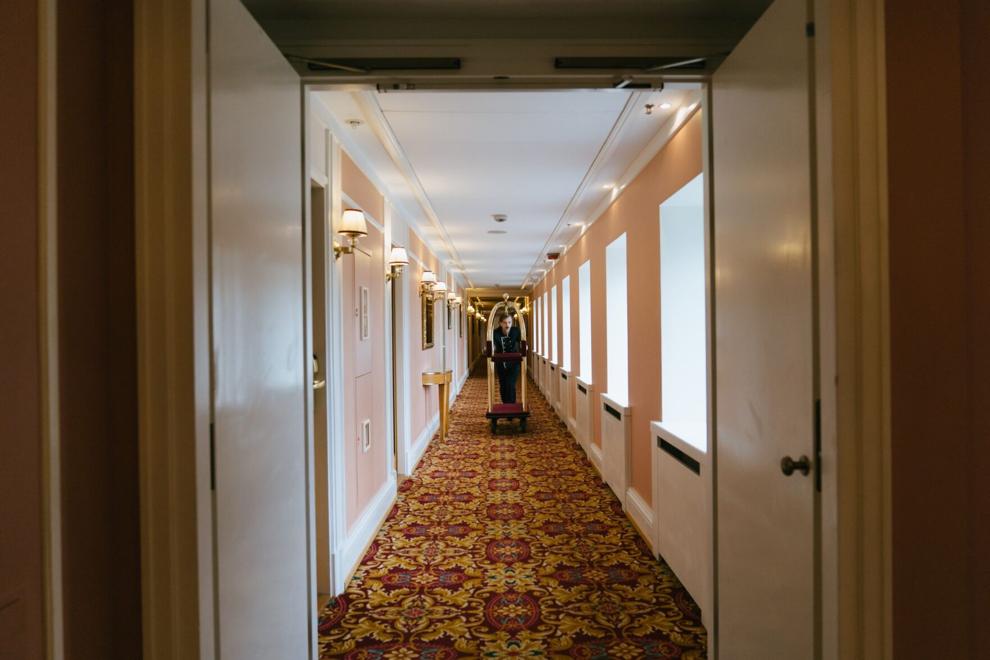 The Seattle-area hotel market is improving after a pandemic pummeling, with several performance metrics anticipated to meet or exceed pre-pandemic levels by 2024, according to a news release on CBRE Hotels Research's May report.
Greater Seattle's forecast for recovery lags the national outlook, which calls for a full recovery in average daily rate (ADR) this year and in revenue per available room (RevPAR) in 2023. 
"A few factors are hindering Seattle's hotel recovery," Alan Jutte, vice president with CBRE Hotels Advisory, said in the release. "International travel, specifically from Asia, has been slow to return. A lot of companies are still rolling out their return-to-office plans, which has limited business travel. Convention business is starting to pick back up but is not at pre-pandemic levels of attendance. And, finally, the weather has not helped tourism in Seattle this year."
One bright spot is the cruise industry, Jutte said.
"The industry is expecting pent-up demand to result in record levels of passengers in Seattle this year, which will buoy hotels in the market," he said. 
CBRE forecasts Seattle-area hotel occupancy to hit 60 percent in 2022 and to reach near pre-pandemic levels by 2024 at 71 percent. Occupancy was 74 percent in 2019, just before the pandemic.
The report covers the area generally from Marysville in the north to Sea-Tac International Airport in the south, and includes Bellevue, Kirkland, and Seattle. It does not include Tacoma.
ADR and RevPAR are both forecast to exceed pre-pandemic levels by 2024 in the region. In 2019, ADR was $160.28 and RevPAR was $118.96. They are forecast to reach $144.04 and $86.37 this year. By 2024, both ADR and RevPAR are expected to surpass pre-pandemic rates, the release said. 
Nationally, CBRE is raising its forecasts of hotel performance for 2022 and beyond, based on first quarter 2022 strength, continued slowing of construction activity, higher inflation and continued optimism about employment and economic growth.
Rachael Rothman, CBRE's head of hotel research and data analytics, said in the release, "To date, there has been no sign that the more than 50 percent increase in gas prices and the stock market's hovering near bear-market territory are dampening hotel demand. However, in the past, a steep decline in the S&P 500 and high gas prices have often caused RevPAR growth to decline, which raises the specter of a pullback in RevPAR later this year. Despite this possibility, our outlook remains that the market will continue to recover." 
CBRE Hotels Research continues to expect better relative performance in drive-to leisure destinations, particularly among high-end properties where consumers are less price sensitive and the impact of inflation may be less severe. Higher gas prices, food costs and mortgage rates could dissuade budget-minded consumers who frequent interstate hotels from making travel plans. Longer term, muted supply growth will bolster top-line growth, the release added.